David Attenborough's New Nature Documentary 'A Life On Our Planet' Is Coming to Your Streaming Queue
The impassioned new doco looks back at the changing state of the planet across the broadcaster's seven-decade career — and ponders what the future might hold for the natural world.
David Attenborough may have turned 94 in 2020; however the acclaimed broadcaster and natural historian isn't slowing down anytime soon. Fresh from narrating and presenting two new TV series in 2019 (Our Planet and Seven Worlds, One Planet), appearing at Glastonbury and recently joining Instagram, he's now bringing his latest movie-length documentary to your screen.
Called David Attenborough: A Life On Our Planet, the film sees Attenborough look back on his more than nine decades on earth, the sights he has seen and the changes he has witnessed. Specifically, he reflects upon humanity's enormous and damaging impact on the natural world — and, when it hits Netflix on Sunday, October 4, it servers up quite the powerful viewing experience.
Since the early 50s, Attenborough's stunningly shot documentaries have been awash with revelatory sights and detailed insights from across the planet, sharing the kind of wonders that eager audiences would be unlikely to see or discover themselves otherwise. Now, after becoming a constant, respected and beloved presence in the field, his passionate and vibrant work has earned its place in history several times over. But it might also become a record of a world, and of natural history, that's lost due to climate change. It's this possibility that's behind A Life On Our Planet — that, and the great broadcaster's efforts to motivate a response to combat both global warming and the catastrophic loss of biodiversity blighting the environment.
On offer here is an urgent and far-ranging exploration of how our pale blue dot evolved to its current state, what might be in store if we continue down this path, and how and why things could and should change. Determined in his tone, Attenborough calls the documentary his witness statement several times within its frames, and it's as potent and devastating as intended.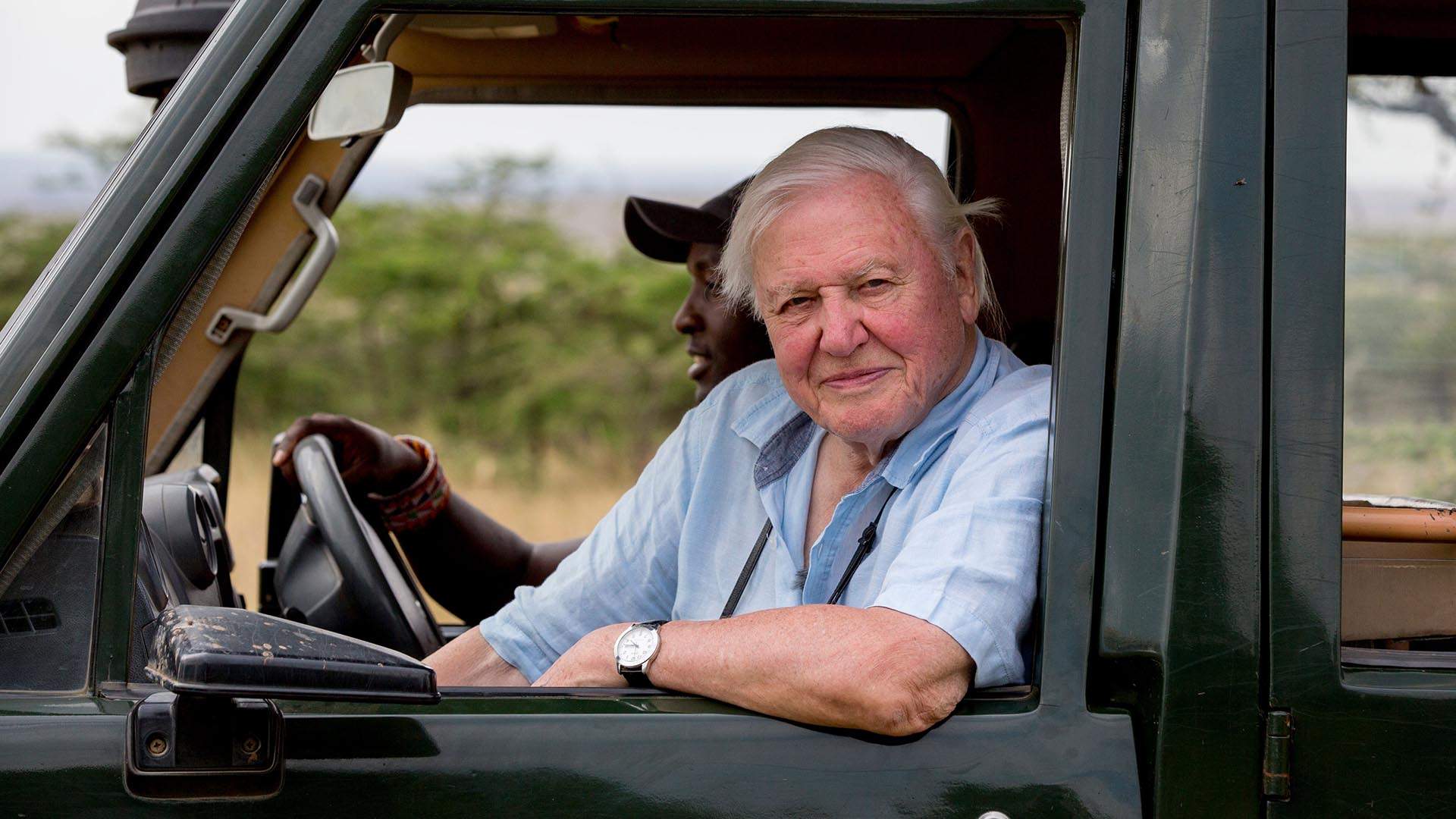 Bookended by scenes in Chernobyl that are initially designed to illustrate what can happen ecologically when bad planning and human error combine — a situation that, Attenborough posits, applies to climate change as well — A Life On Our Planet is both broad and intricate, and personal and political too. Cycling through the earth's life to-date to provide a snapshot of the planet's predicament, it delivers a comprehensive overview, a raft of telling facts and figures, and a plethora of reflections from its central figure. It also features the now-requisite array of eye-catching footage that Attenborough's hefty body of work has long become known for, served up here to not only revel in its glory and showcase his exceptional career, but to demonstrate what's fading away due to humanity's impact upon the globe.
Accordingly, it's impossible not to be moved by the film. If viewers won't listen to Attenborough on this topic, and as he explains what he's seen and where he sees things heading, then they probably won't listen to anyone. In the documentary's latter third, A Life On Our Planet follows in the footsteps of Australian doco 2040, too, by pondering how the world might adapt for the better.
Produced by wildlife filmmakers Silverback Films and global environmental organisation WWF, A Life On Our Planet was originally slated to play in cinemas in April — but, due to the COVID-19 pandemic, its release was postponed. It's currently showing on the big screen Down Under now (except Victoria), with the film paired with an exclusive cinema-only conversation between Attenborough and Michael Palin, if you'd rather see its vivid and impassioned sights in a larger format.
Check out the trailer below:
David Attenborough: A Life On Our Planet hits Netflix on Sunday, October 4, at 5pm AEST / 6pm ADST. It's also currently screening in Australian and New Zealand cinemas.
Concrete Playground Trips
Book unique getaways and adventures dreamed up by our editors