ARTS & ENTERTAINMENT
How Modern Filmmakers Are Tackling the Complex Topic of Psychological Manipulation
With the release of Cate Shortland's Berlin Syndrome, we look at how victims and perpetrators of psychological abuse are portrayed in modern film.
in partnership with

Throughout cinematic history, it's been pretty common for filmmakers to take a normal situation and hype it up to the extreme. It's why the phrase 'based on a true story' exists — realistic experiences often aren't dramatic enough for the big screen.
But, when it comes to tackling complex topics — like that of psychological manipulation — overdramatising isn't the most effective or the most responsible way to portray them on-screen. Modern filmmakers seem to be more aware of this than ever before, taking more care to represent victims (and perpetrators) of psychological abuse, manipulation and gaslighting accurately, rather than relying on stereotyped characters and the assumptions society often makes about these fraught situations.
More and more, filmmakers are taking on the responsibility to do away with these problematic stereotypes, and talk about themes and nuances of manipulation in a way that doesn't place blame or loathing on the victim. Berlin Syndrome, the new feature from Somersault director Cate Shortland, is the latest film to do just that. It follows Australian photographer Clare (Teresa Palmer) as she explores the streets of Germany, which is where she meets a handsome, charming local teacher Andi (Max Riemelt). But this is not your run-of-the-mill holiday romance — things escalate quickly, and it soon becomes clear that Clare is not able to leave Andi's apartment at her will. She is being kept captive.
To say this is a complicated situation would be an understatement. While being kept prisoner by Andi over an extended period of time, Clare finds herself grappling between her desire to escape and her emotions towards Andi. As the name of the film and her behaviour would suggest, Clare starts to experience Stockholm syndrome, a condition where a hostage feels empathy or affection towards their captor. But, unlike many archetypal female characters, Clare is never portrayed as weak — even when she appears to succumb to Andi.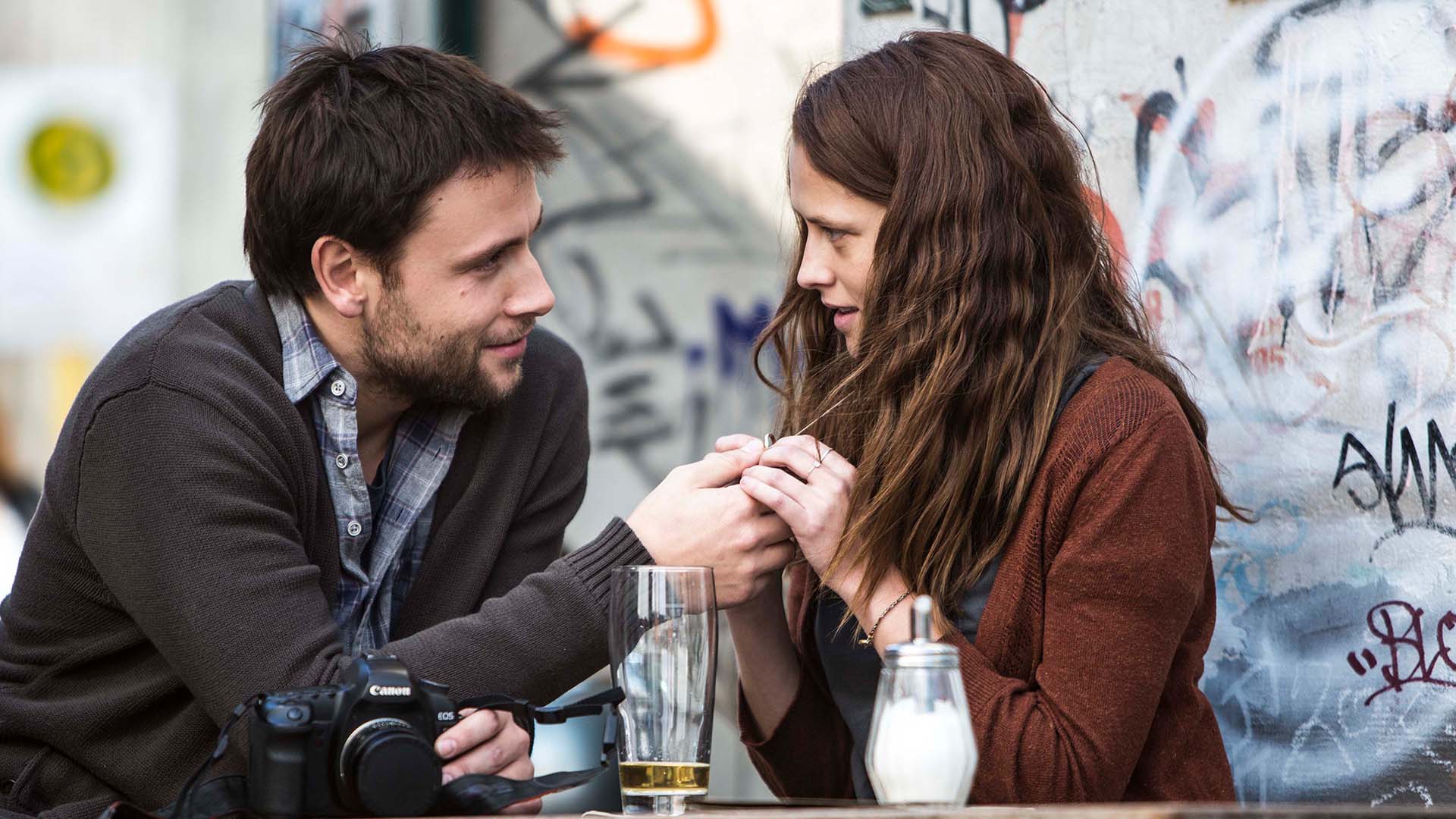 This type of psychological manipulation, to a lesser extent, is unfortunately pretty common in real-life abusive relationships. According to a 2012 Australian Bureau of Statistics Personal Safety Survey, one in four women and one in seven men have experienced emotional abuse by a partner. Emotional abuse is rarely portrayed in an accurate way on-screen. Historically, cinema's hostage and kidnap thrillers have painted the perpetrator as overtly villainous — think the Brie Larson-starring 2016 Oscar-winner Room, as a recent example — or as a literal beast, as is the case in Beauty and the Beast (although that's another problem altogether). Often characters that are being manipulated, or stuck in abusive relationships, are portrayed as weak and blamed for not recognising what's happening around them.
Berlin Syndrome may be the latest film to portray the victim of abuse as strong, but it seems to be following a pattern of films being more thoughtful in their approach. Last year's Girl on the Train highlighted gaslighting, and how Rachel's husband used her drinking habits to continually manipulate and confuse her, and Netflix's Jessica Jones threw the model on its head, portraying the victim of abuse not only as strong, but with super-human strength.
Manipulative situations are never clear-cut. It's possible to still have feelings for someone who treats you badly — to go back and forth between feelings of love, hate and protectiveness. Cinema has shown us that time and time again. In Berlin Syndrome, Shortland makes the situation relatable and, like the examples above, shows that even the 'strong' and 'normal' can be affected by psychological manipulation.
But it's easy to see why filmmakers exaggerate these themes — manipulation in its most dramatic form (guns, suicide, violence) can form a compelling narrative. But it's important for us to realise that often it appears in real life in a much more subtle form. In the past, it seemed like filmmakers thought that we wouldn't understand psychological manipulation unless it was shoved in our face. That doesn't seem to be the case anymore.
Berlin Syndrome is now showing in cinemas across the country — read our review and watch the trailer here.
Words: Kelly Pigram and Sarah Ward.
Published on April 21, 2017 by Kelly Pigram