ARTS & ENTERTAINMENT
I Dream of Gina: A Preview of Your New Favourite Rinehart-Themed Documentary
We talk to the filmmaker about everyone's favourite billionaire mining heiress.
One of the most controversial figures in the Australian political landscape will be the subject of a documentary that is currently seeking funding. The brainchild of AFTRS graduate Elizabeth McCarthy, I Dream of Gina aims to get up close and personal with everyone's favourite billionaire mining heiress, Gina Rinehart.
While outspoken on topics like climate change (she's yet to be convinced) and the poor (they should stop sitting around the pub complaining), Rinehart is notoriously private when it comes to her personal life. McCarthys says this is what drew her to the subject in the first place.
"I'm attracted to things that are challenging, and documenting a subject of this nature is kind of a David and Goliath tale," McCarthy tells us. "What can we really say about those that are so inaccessible? How do we tell a story about them? How do we find out information about them? How do we hold them to account?"
Of course, with the latest federal budget taking a big chunk out of arts funding, burgeoning documentarians have to turn elsewhere to get their projects off the ground. Enter Pozible. "The beauty of crowdfunding for something like this is that she's a very controversial figure," says McCarthy. "Everyone has an opinion."
With not long left until her Pozible campaign runs out, McCarthy needs ever dollar she can get to reach her $25,000 target. To see if it's a cause that you'd like to throw a few bucks to, we hashed it out with the filmmaker. Apart from the best name ever, what else can we expect from this project?

Gina's Vision For Australia
"The thing that really ignited my interest was when she wrote a poem in 2012," says McCarthy, referring to the now infamous work Rinehart had engraved on a 30-tonne iron-ore boulder that was described by one user on Wikipedia as "the universe's worst poem". In the sixteen line opus entitled Our Future, Rinehart bemoaned the "political hacks" that were "sending Australian investment, growth and jobs offshore," while making an impassioned plea for "special economic zones… before it is too late."
"This poem outlined a vision for Australia," says McCarthy. "I was curious as to what this vision meant, how close it was to being realised, and what other kinds of strong visions there might be for Australia. She became a figure [through which] to look at where we're going as a country, through issues such as media ownership, renewable energy, climate [and] workers' rights."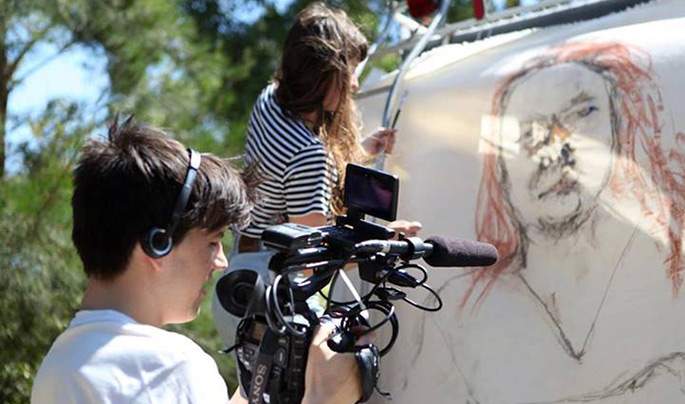 Personal Politics
Naturally, any film about someone like Rinehart is going to be informed by a director's personal politics. "Personally I'm critical of the undue power and influence of the resource sector at a time when we're really at a crossroad in terms of climate," says McCarthy. "The latest budget is evidence of the way in which the government is making policy based on ideology. They're cutting renewable energy targets, yet the mining industry gets to keep their diesel subsidies."
At the same time, McCarthy doesn't want the film to be one-sided. "I'm not necessarily suggesting with the film that there is only one answer, or that I know what the answer is," she explains. "I'm not out to demonise Gina Rinehart. She's very much a product of her father's politics, and a by-product of a very rich and privileged world. But then that begs the question, should she be in Abbott's ear saying welfare needs to be cut?"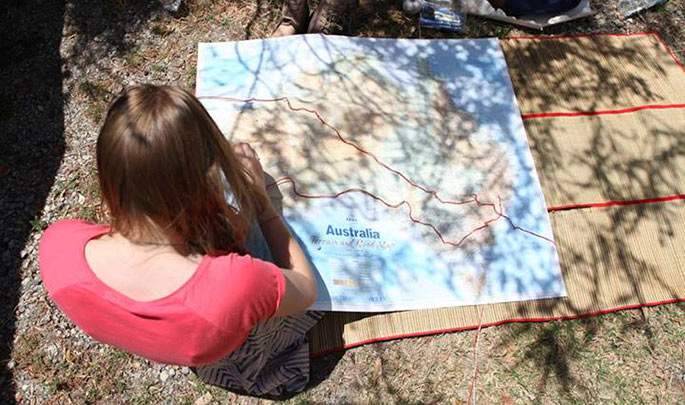 A Whole Heap of Public Support
It certainly helps the McCarthy's project comes on the heels of such an unpopular federal budget. "It doesn't sit well with people when you have so many losers in this budget," says McCarthy. "The arts community, the young, the old, the sick, and then you see that mining is well protected from the pain that everyone is meant to be shouldering. It's definitely a provocative film in the sense that it's challenging that world view, that ideology."
A peak in public interest makes the Pozible campaign well-timed. In order to incentivise people to contribute, McCarthy is offering various donor rewards, including digital and DVD copies of the finished film, Gina Rinehart stubby holders and, at $200, a tarot reading.
"The tarot thing was something that we were playing around with in terms of Gina's vision for Australia, and what does your future entail," explains McCarthy with a laugh. "Because really one of the big themes of the film is pushing this idea of 'what kind of future do we want?'"

To find out more about I Dream of Gina, including information on how to donate, visit the film's Pozible page here.
Published on June 22, 2014 by Tom Clift