From Final Girl to Final Woman: Jamie Lee Curtis Talks 'Halloween Ends' and Battling Michael Myers for 44 Years
What's it like to stare down the boogeyman over four-plus decades? To become an iconic scream queen? To be synonymous with the term "final girl"? The 'Halloween' star spills the details.
For anyone born after 1978, it's impossible to imagine a world without Jamie Lee Curtis playing Laurie Strode, grappling with the ultimate movie boogeyman and being one of the OG final girls. Forty-four years ago, the then film first-timer slipped into the role and battle of a lifetime, taking on Michael Myers in John Carpenter's initial, iconic and now-highly influential October 31-set slasher Halloween. The picture, and the part, both launched and defined Curtis' career — and she's returned as the Haddonfield, Illinois babysitter-turned-survivor six more times since.
Curtis' on-screen resume doesn't lack in other highlights, of course. Reteaming with Carpenter in The Fog, riding the scream queen wave in Prom Night, winning a BAFTA Award for 80s comedy Trading Places and scoring another nomination for A Fish Called Wanda: she'd managed all that before the 90s even hit. Since then, Curtis has tangoed into action-hero territory in True Lies, dispensed motherly advice in the My Girl movies, swapped bodies with Lindsay Lohan in Freaky Friday, joined Veronica Mars on the big screen, gotten her murder-mystery on in Knives Out and sported hot dog fingers in Everything Everywhere All At Once. Laurie Strode and Laurie Strode only, she definitely isn't.
Still, Curtis and Laurie will always be synonymous. When you keep stepping into a character's shoes for four-plus decades — and when that character is one of the most famous there is in horror movie history, too — that's going to happen. Now, however, the unthinkable is also occurring. Curtis will always be Laurie, but she's also saying goodbye to the constant target of Michael Myers' slash-happy rampages. Yes, Halloween Ends has the perfect moniker for that turn of events.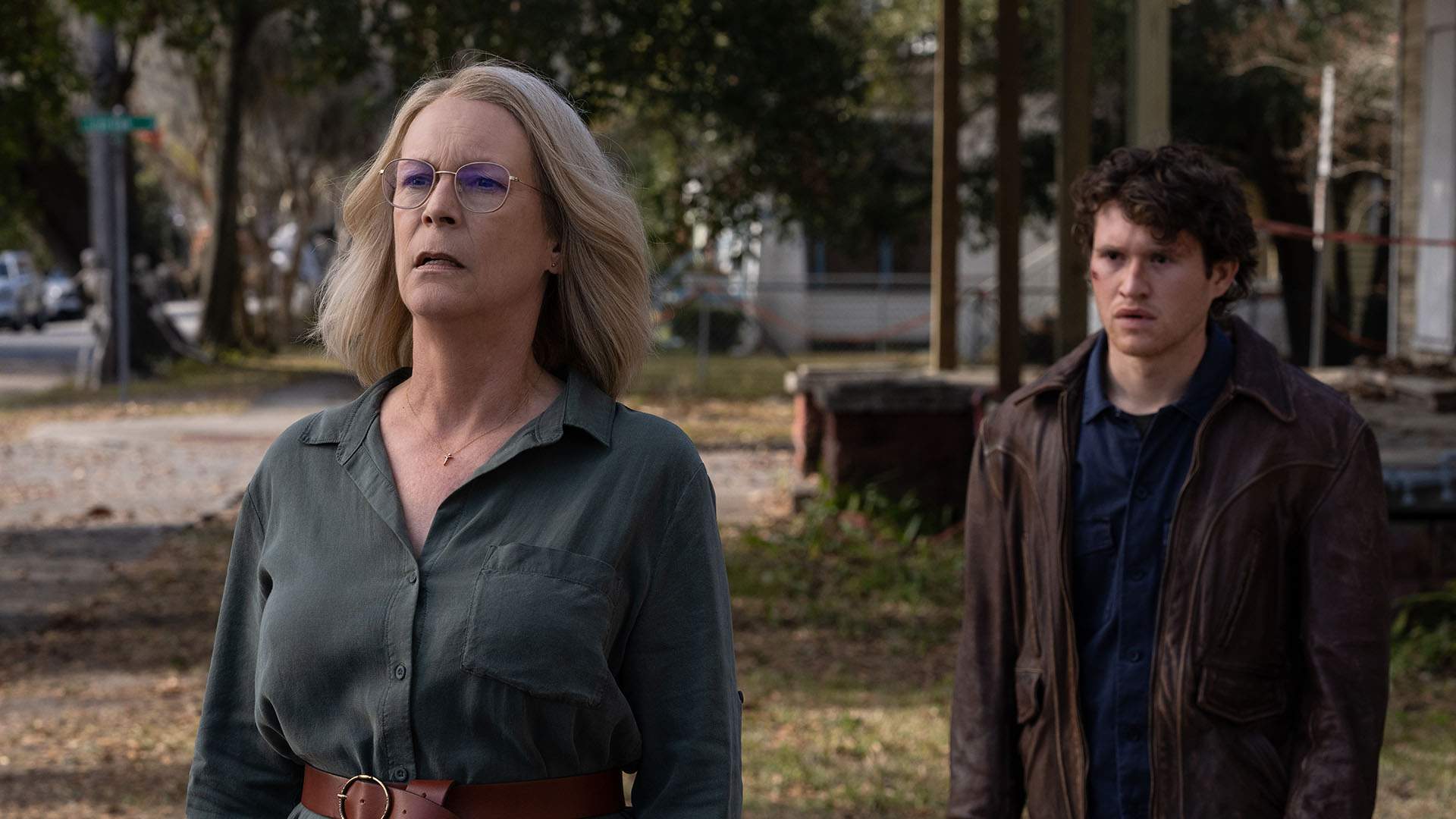 The 13th entry in the Halloween franchise, Halloween Ends is also the third in a trilogy that started in 2018, brought Curtis back to the fold after a 16-year gap and has clearly been working towards closure ever since. Indeed, in this iteration — as directed and co-written by David Gordon Green (Stronger, The Righteous Gemstones), and produced by Jason Blum — Laurie has weathered the pain of being Michael Myers' prey, and worn that survivor's PTSD as firmly as her silver hair. She's prepared to face him down again. She's tried and thought she's won, only for the mask-wearing murderer to re-emerge. She's lost friends and family to the monster, and seen how deeply Michael's mayhem has affected her home town. In other words, she's been as fascinating a horror-film final girl as any movie, franchise, actor or audience can hope for, and she's earned her farewell.
With Halloween Ends releasing in cinemas Down Under on October 13, we chatted with Curtis about the series, her legendary character, and what it's meant to earn a part as a teenager and leave it half a lifetime later — plus being not just the final girl, but the final woman.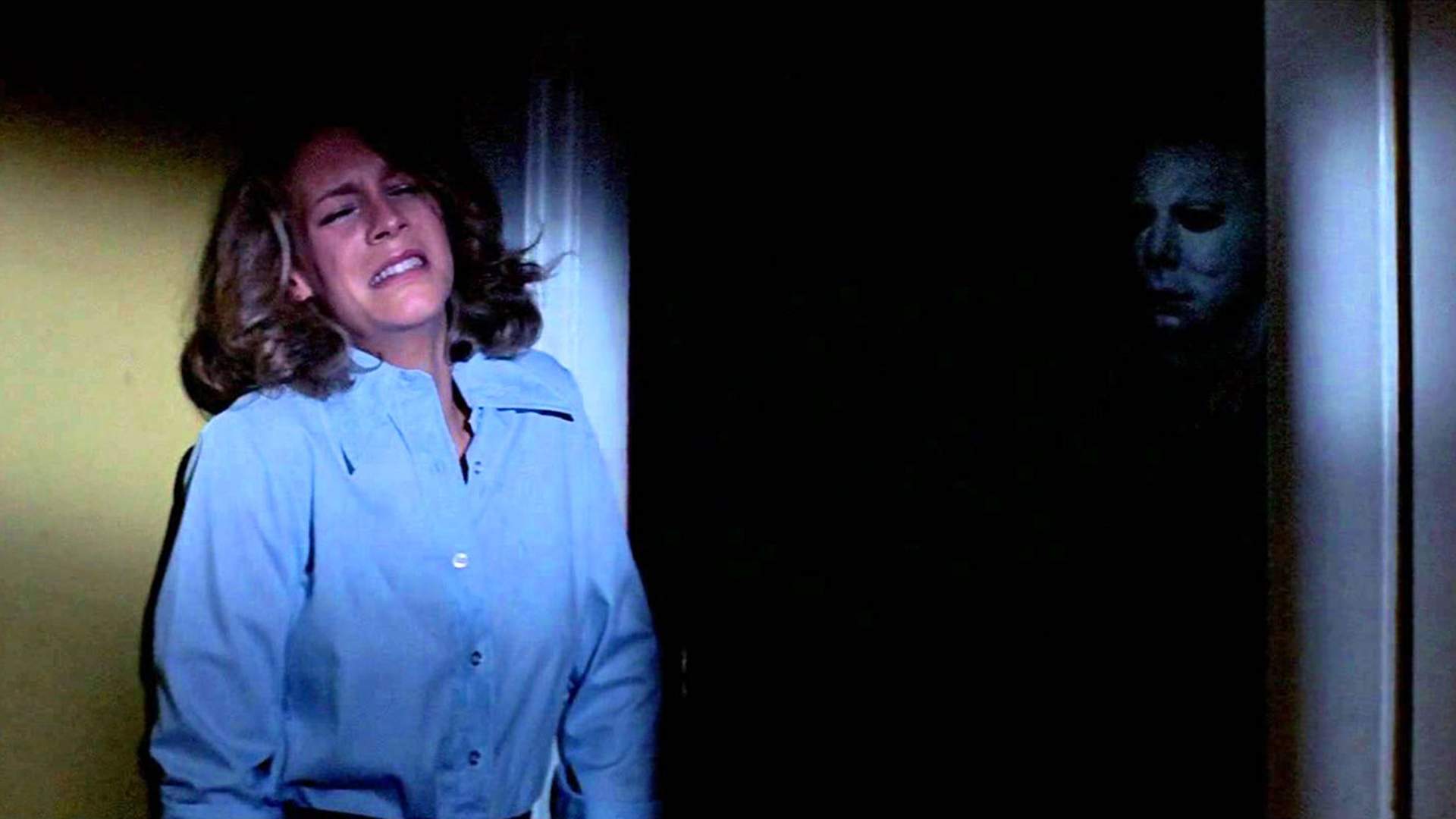 ON THE HALLOWEEN FRANCHISE'S MASSIVE SUCCESS — AND HUMBLE BEGINNINGS
"No one knew. If anyone knew, we'd be in Vegas today and we'd be betting money on something because we'd have some prescient idea of knowing about the future. No one knew anything about anything. We were young filmmakers. The oldest person was 30. We were a crew of about 15 people. It was made in 17 days, shot fast and furiously, and it turned into something quite magical. But that's the art of the movies. That's what happens once in a while.
I did a movie this year called Everything Everywhere All At Once, which was the same thing. A group of people getting together, 38 days in an abandoned office building in Simi Valley, California — and what came out was this phenomenon, this beautiful movie.
No, nobody had any idea."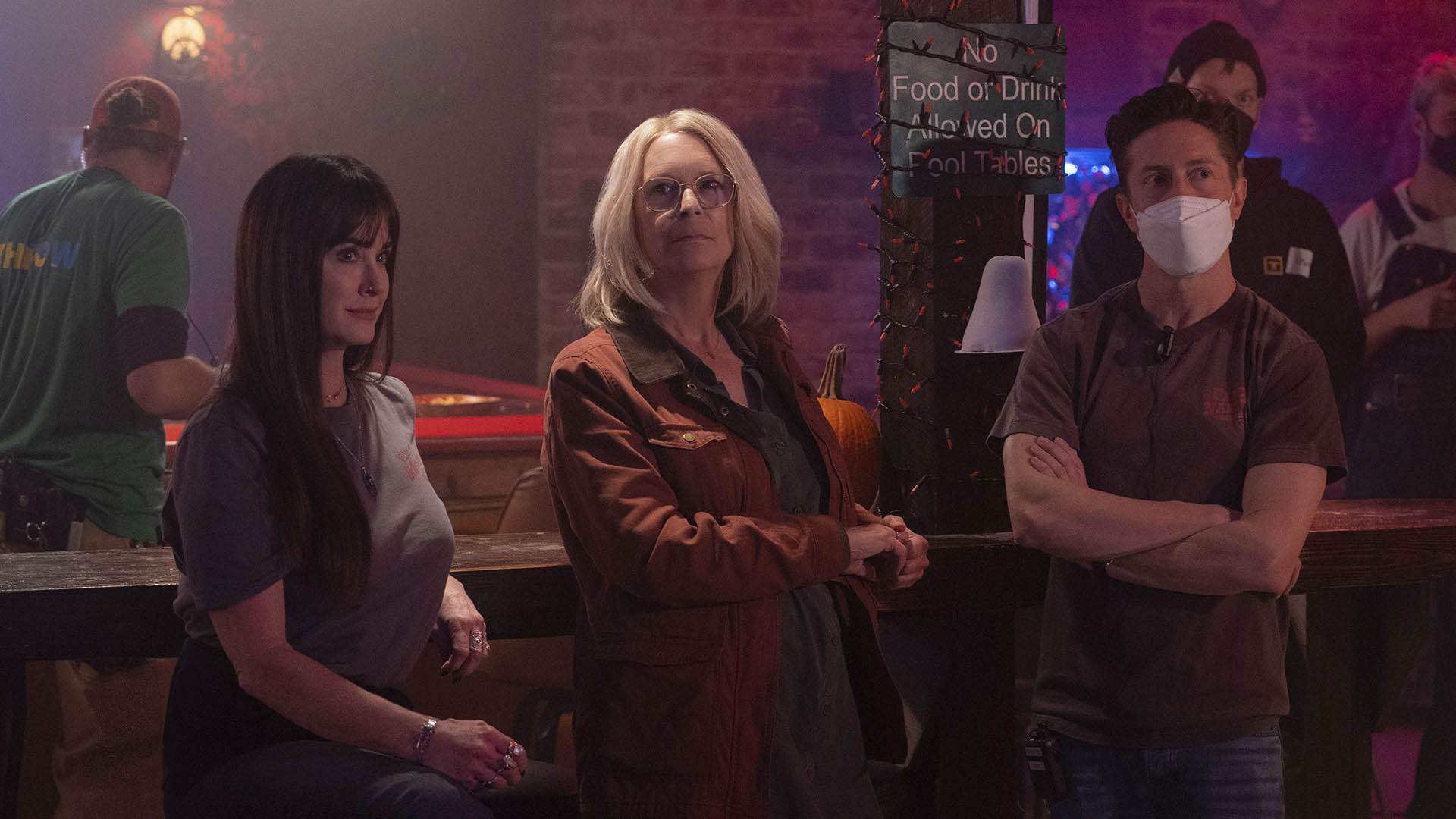 ON RETURNING TO LAURIE FOR THIS TRILOGY AFTER A 16-YEAR GAP
"Honestly, the last thing I ever thought I'd do was another Halloween movie. And the phone rang, and it was Jake Gyllenhaal. I was in my house up in the mountains, and Jake said 'my friend David Gordon Green would like to talk to you about a Halloween movie'. And I said 'okay'. He called me, and what drew me back was that David had written a script about really what happens to somebody 40 years after that level of violence and trauma happens to them, and I felt it was very realistic. 
It was everything I'd hoped H20 could've been, and wasn't. For me it just was truth. It felt like it was truthful. It felt like it honoured victims. It gave a truth to really what happens. 
How many times do we see a disaster happen, all the news cameras, everybody's camping out on people's lawns — coverage, coverage, coverage, coverage — and then they go away? Then what remains are all these people whose lives have been ruined, and we never see a story about what happens to them ever.
I felt like that was what David wrote — a story about what really happens to people who suffer that level of violence."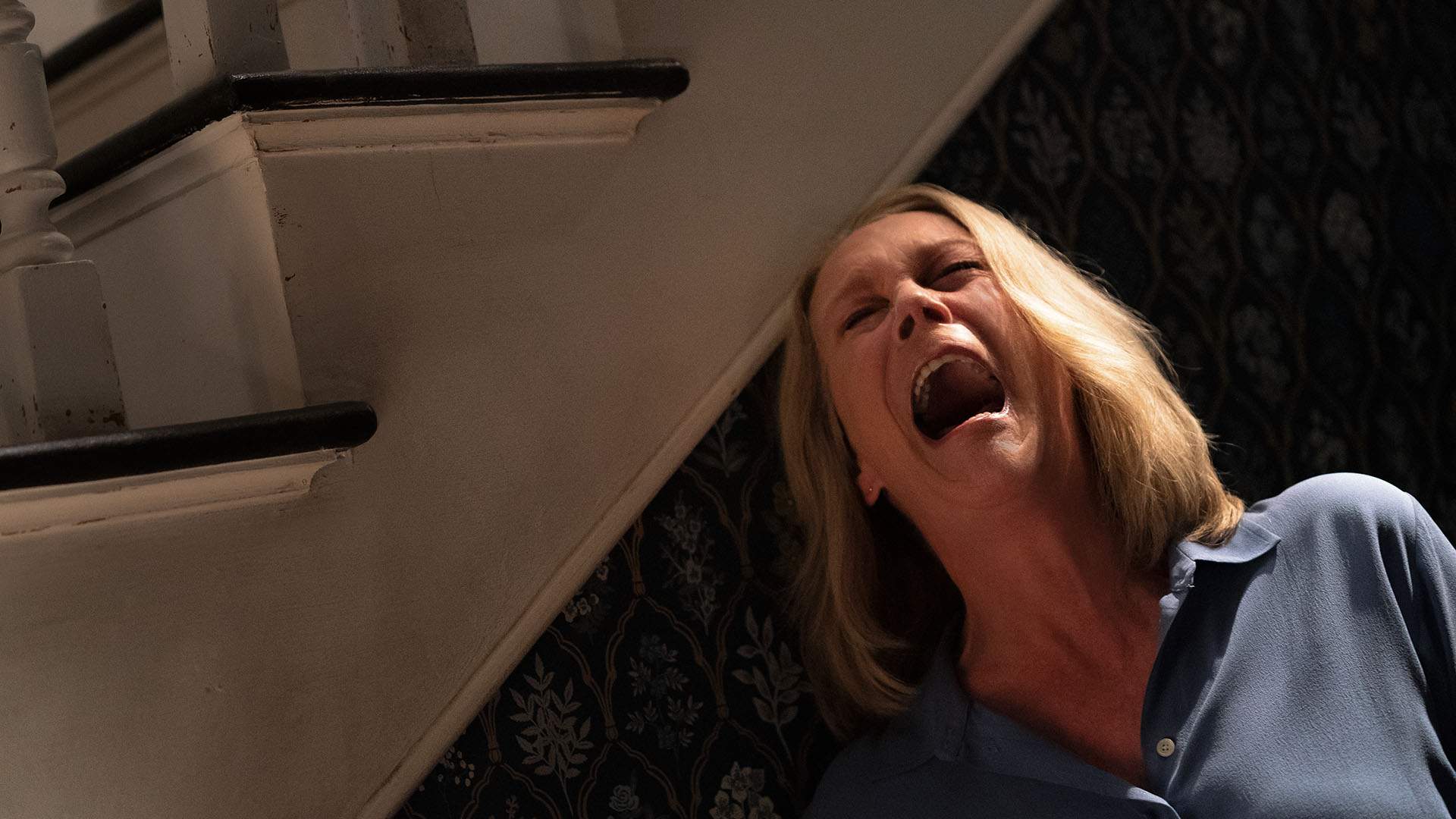 ON EVOLVING FROM FINAL GIRL TO FINAL WOMAN
"I represent something as Laurie Strode, the survivor of Michael Myers, for all these years. I take it very seriously. I commit to it. It's very important. 
She's, by the way, not only the final girl, not only the final mother, not only the final grandmother — ultimately, as you said, she's the final woman. This is a woman in full possession of her own life, and facing fear head on in that a way that I think people admire and respect, and people have certainly loved Laurie over the years for that fortitude.
And I owe them. The gravity of the way I approach this work is due to them. If I was sitting here joking with you about how fun it was, and how I'm friends with the guy who's in the mask, and it's all light and easy, then what the fuck am I doing? Then why am I here? 
It has to be with this level of gravity and respect for Laurie Strode, who is a real person to many, many, many, many, many people. And I am Laurie Strode."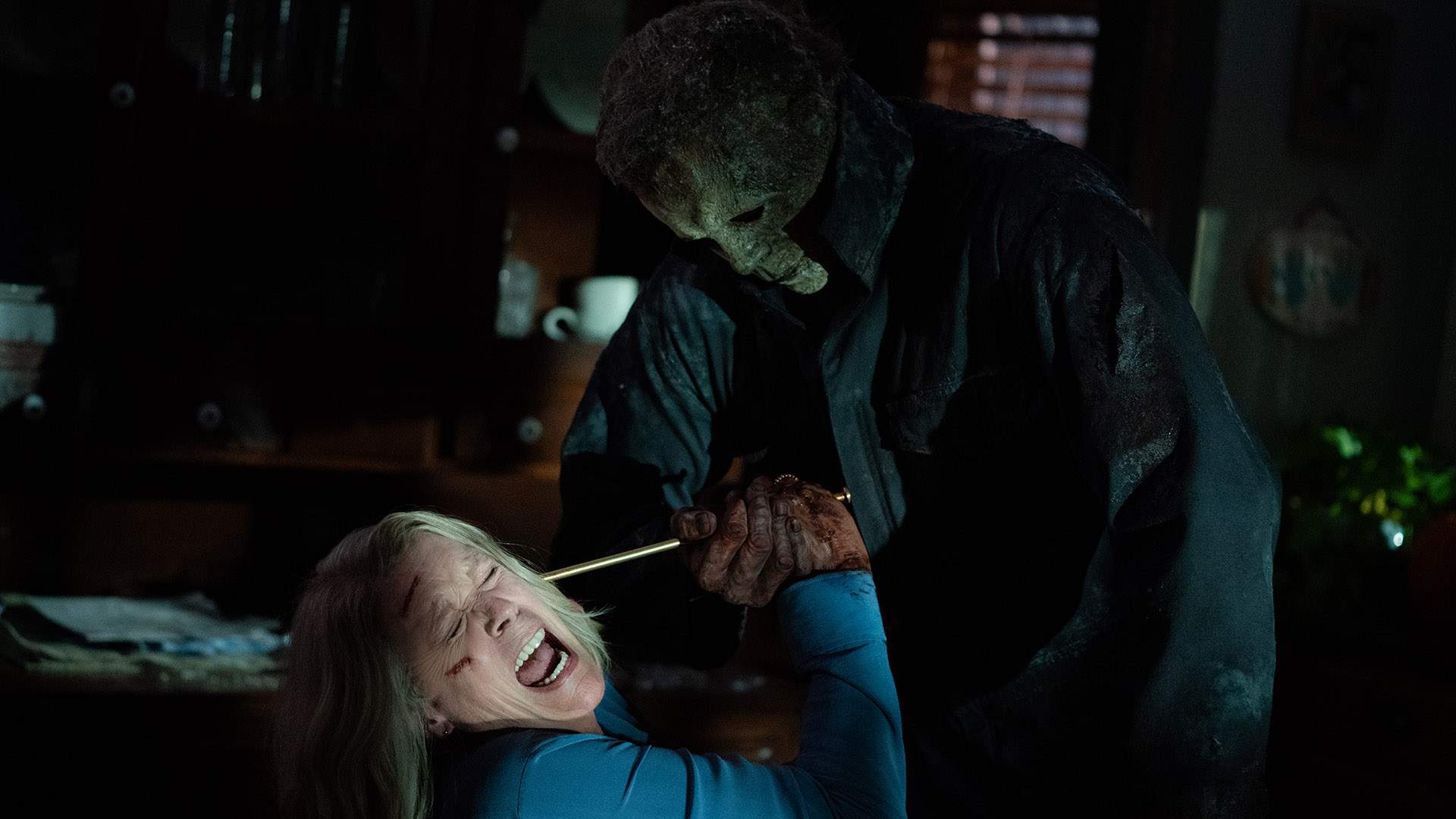 ON MAKING A NEW HALLOWEEN TRILOGY WITH SOMETHING TO SAY
"It wasn't a trilogy to begin with. We didn't start it out a trilogy. That I found out after the fact. But more importantly, I think also what this movie really explores is how we victim-shame, how we start to blame the actual victims of the crime because of the communal experience. 
The town is without resources to process their grief and who do they turn it against? Laurie Strode. Look at how we do this all day long. Look at how we use social media. Look at Twitter. Look at these portals of hatred and vile antagonism that we use in the spirit of free speech and all of the rest of it. It's terrible. The movie explores that in a very big way."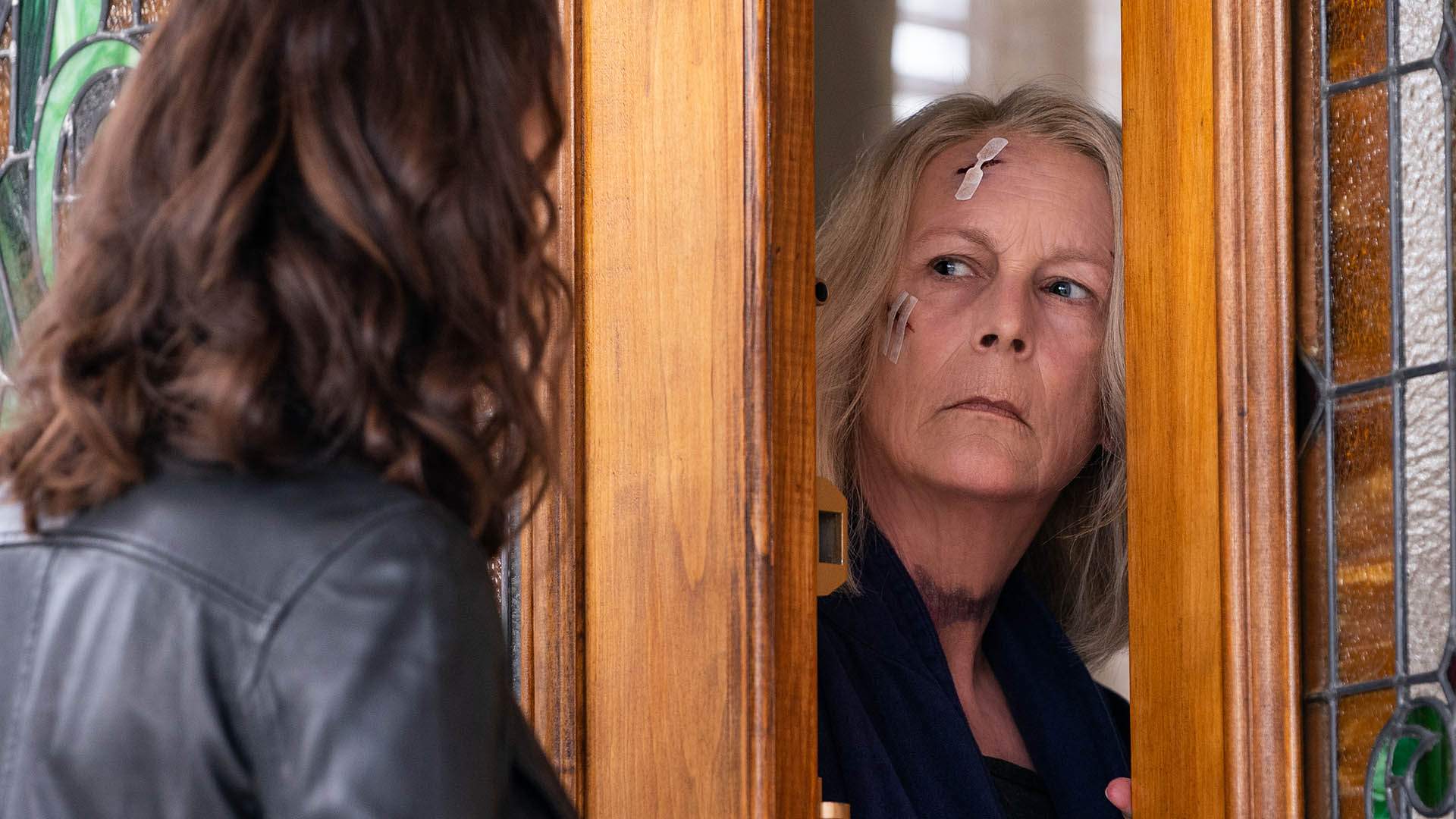 ON FAREWELLING LAURIE — AND WHAT IT'D TAKE TO COME BACK
"I think it'd be hard to come back now. I can't imagine a world where a filmmaker is going to come up with a scenario that explores Laurie Strode's journey and her conflict with Michael Myers in any better way than David Gordon Green has done with these three films.
But I never say never, because there are great filmmakers today, and who knows? Maybe Guillermo del Toro will come up with a plan for it, or a filmmaker who's brand new will come up with some breathtaking story that can figure out a way to weave a version of Laurie's story. Who knows? But from my practical standpoint — I'm a very practical person — I can't imagine it.
It's been a very emotional trip, this tour of talking and meeting fans, and really talking about the import of Laurie Strode on their lives. I have tried to receive it all, and it's a lot. It's just a lot. It's going to be hard.
But I also am very joyful. I have a lot of creativity because of Laurie Strode. I now have all sorts of creative stuff I get to do. So it's not that I'm never going to get to act again — quite the opposite, I get to do that more now than I ever got to before. I get to produce things in a way I never did before. I get to direct things in a way I never did before, all because of this 2018 trilogy. So I'm sad to say goodbye to fans, for sure. But I'm happy for the opportunities that Laurie has given me, absolutely."
Halloween Ends releases in Australian cinemas on October 13. Read our full review.
Concrete Playground Trips
Book unique getaways and adventures dreamed up by our editors