Creepy Clouds Are Just the Beginning in the Full Trailer for Jordan Peele's New Horror Epic 'Nope'
The 'Get Out' and 'Us' filmmaker is back with another eerie thriller that'll have you looking up.
Yep: whenever Jordan Peele drops a new film, it instantly proves a must-see, as both the Oscar-winning Get Out and the equally exceptional Us have shown so far. Also yep: when it comes to making the leap from an iconic sketch comedy series to helming horror movies — and having a hand in bringing everything from BlacKkKlansman and the ace latest Candyman flick to Hunters and Lovecraft Country to our eyeballs, too — the former Key & Peele has been having a helluva past five years.
And one last yep: the comedian-turned-filmmaker's next flick, his third big-screen directorial effort Nope, couldn't look more eerie, enticing and exciting (aka the classic Peele combination). That was true back in February, when the first sneak peek at Nope dropped and had Get Out star and Judas and the Black Messiah Oscar-winner Daniel Kaluuya ask "what's a bad miracle?". Now that the film has released a full trailer that sheds further light on its narrative, that still remains 100% accurate.
The setup: the Haywood ranch is proudly run by the only Black-owned horse trainers in Hollywood (played by Kaluuya and Hustlers' Keke Palmer), whose connection to show business dates back to the very birth of cinema. But their remote patch of inland California soon becomes home to a disturbing discovery — and the fact that everyone spends a fair amount of time either looking up in horror or running away from something chilling in the sky in both trailers says plenty.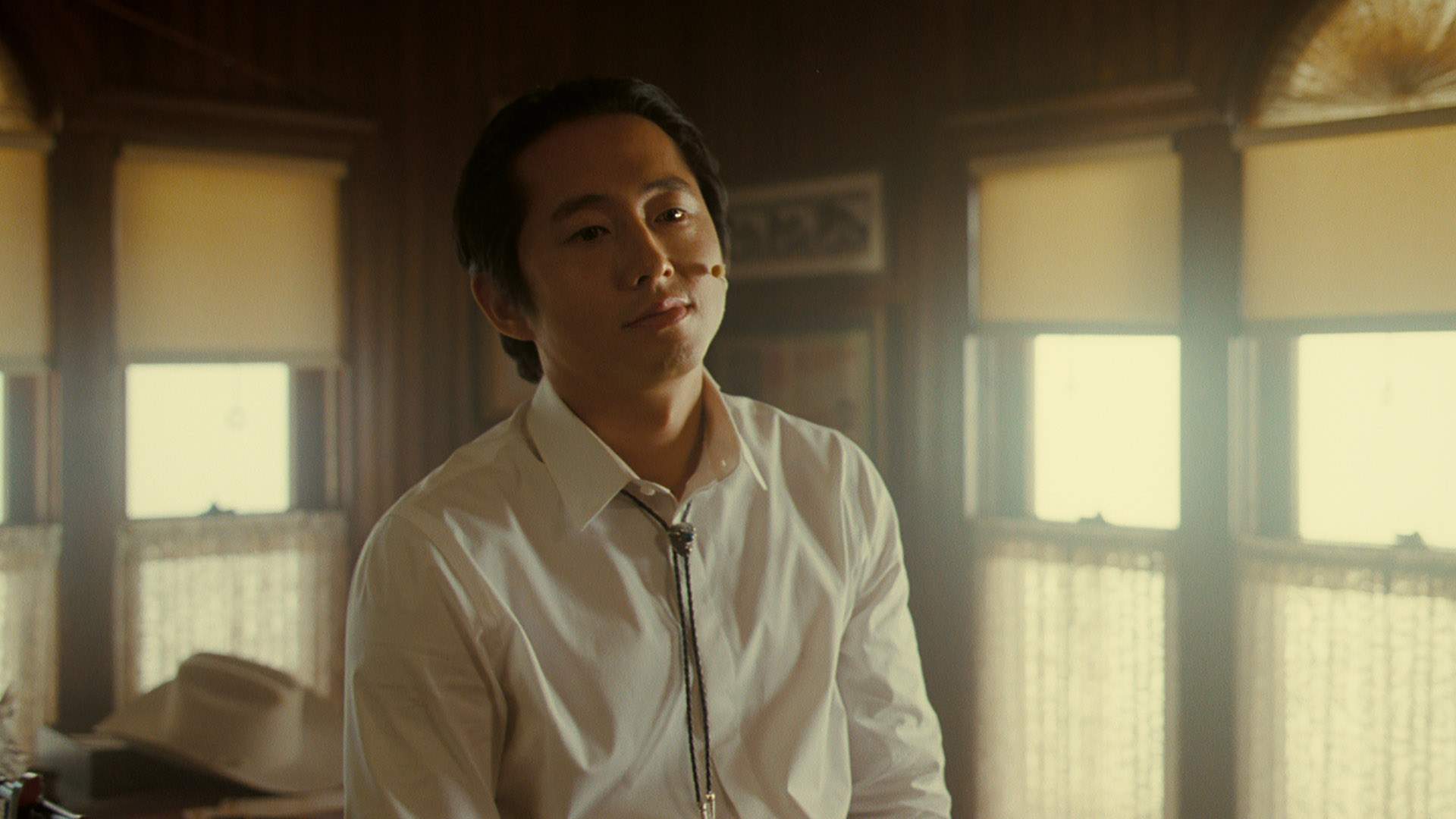 In the new sneak peek, Kaluuya and Palmer's brother-and-sister duo OJ and Emerald are rocked by tragedy, then spooked by what's happening above. And, yes, Kaluuya utters the movie's title. Emerald decides that they need to capture what's happening on film, which is where Michael Wincott (Veni Vidi Vici) and Brandon Perea (The OA) come in — one charged with standing behind the lens, the other selling tech equipment.
With Nope also lending its attention to other California residents who see this uncanny presence in the sky, Steven Yeun (Minari) also pops up as a rodeo cowboy.
As with all of Peele's celluloid nightmares so far, the less you know going in when the movie hits cinemas Down Under in August, the better. That said, the two trailers so far do a fantastic job of teasing all of the unsettling imagery that the filmmaker is about to get lodged in your brain, including fields of colourful inflatable tube men waving in the breeze, the creepiest of clouds and shadows, and a big leap into X-Files territory.
Check out the full trailer for Nope below:
Nope will release in cinemas Down Under on August 11, 2022.
Introducing Concrete Playground Trips
Book unique getaways and adventures dreamed up by our editors