Green Light: Netflix Just Dropped the First Teaser Trailer for 'Squid Game' Season Two
Creator Hwang Dong-hyuk has confirmed that Seong Gi-hun will be back for 'Squid Game' season two — and so will the Front Man.
Break out the sugar honeycombs, grab your bag of marbles, and get ready for a few more games of hopscotch and tug of war. Squid Game is coming back, as Netflix confirmed at the beginning of 2022 — and now the second season has its first teaser trailer.
Well, it has an extremely short animated clip of the series' killer Red Light, Green Light doll, with the teaser short on details but big on mood. That said, the new video came with a statement by Squid Game creator Hwang Dong-hyuk, who started chatting about season two in 2021, and confirms a few details.
Hwang Dong-Hyuk writer, director, producer, and creator of @squidgame has a message for the fans: pic.twitter.com/DxF0AS5tMM

— Netflix (@netflix) June 12, 2022
"It took 12 years to bring the first season of Squid Game to life last year. But it took 12 days for Squid Game to become the most popular Netflix series ever," Hwang shared.
"And now, Gi-hun returns. The Front Man returns. Season 2 is coming," he continued.
"The man in the suit with ddakji might be back. You'll also be introduced to Young-hee's boyfriend, Cheol-su. Join us once more for a whole new round."
So, get ready to spend more time with more Lee Jung-jae (Deliver Us From Evil) as the show's protagonist. And, to learn more about its masked villain (Lee Byung-hun, The Magnificent Seven) as well. How the narrative will play out in season two hasn't yet been revealed, and neither has exactly when it will return. But if you want to live life like you're actually in Squid Game — with the puzzles, not the murders — you can start trying to piece together its clues now.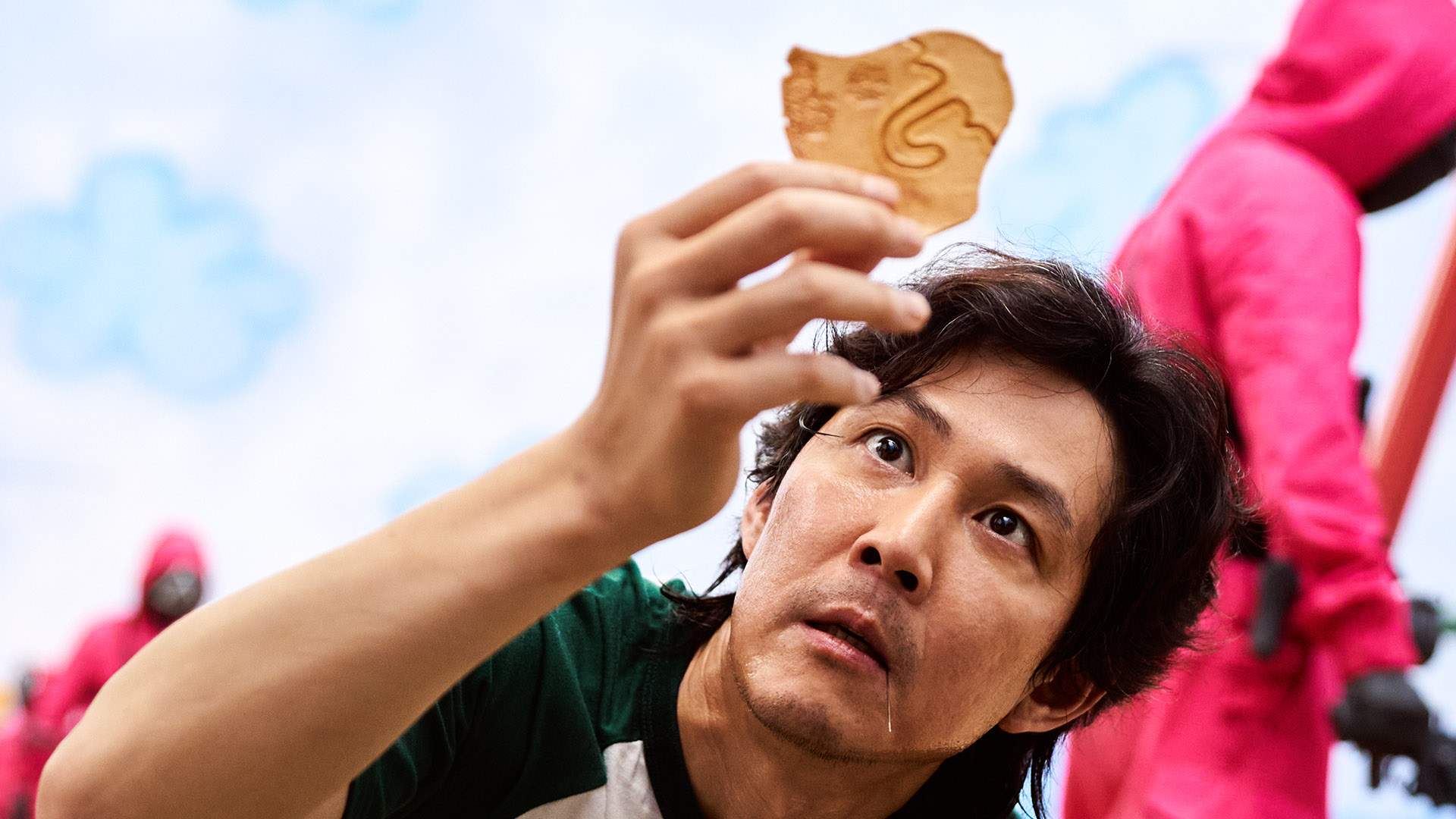 The series was always bound to return for another round. Compulsively watchable from its opening moments, the South Korean show was one of the best new TV programs of 2021, and proved enormously popular for Netflix — becoming its most-watched show ever, in fact.
And yes, Hwang also advised last year that lead actor Lee would be coming back, but now that detail is locked in.
If you somehow missed all things Squid Game last year, even after it became bigger than everything from Stranger Things to Bridgerton, the Golden Globe-winning series serves up a puzzle-like storyline and unflinching savagery, which unsurprisingly makes quite the combination. It also steps into societal divides within South Korea, a topic that wasn't invented by Parasite, Bong Joon-ho's excellent Oscar-winning 2019 thriller, but has been given a boost after that stellar flick's success.
Accordingly, it's easy to see thematic and narrative parallels between Parasite and Squid Game, although Netflix's highly addictive series goes with a Battle Royale and Hunger Games-style setup. Here, 456 competitors are selected to work their way through six seemingly easy children's games. They're all given numbers and green tracksuits, they're competing for 45.6 billion won, and it turns out that they've also all made their way to the contest after being singled out for having enormous debts.
Squid Game's first season is available to stream via Netflix. We'll update you with a release date for season two when one is announced.
Images: Noh Juhan/Netflix.
Concrete Playground Trips
Book unique getaways and adventures dreamed up by our editors