The Second Season of 'Notting Hill'-Style Rom-Com 'Starstruck' Is Just As Much of a Gem As the First
Prepare to fall head over heels for season two of Rose Matafeo's smart, heartfelt and gloriously relatable rom-com sitcom.
It's official: after a dream of a first season, Rose Matafeo's delightful rom-com sitcom Starstruck is back to make you fall head over heels for its firmly 21st-century take on dating a famous actor all over again. It's also official for Matafeo's (Baby Done) on-screen alter ego Jessie and Tom (Nikesh Patel, Four Weddings and a Funeral), the celebrity she had a one-night stand with on New Year's Eve, then navigated an awkward will-they-won't-they dance around every time they ran into each other in London. Once the show's newly arrived second season gets a few episodes in — it's now streaming in full via ABC iView in Australia and TVNZ OnDemand in New Zealand — they're officially dating.
Starstruck's debut run ended with a glorious jump in Jessie and Tom's relationship. She was set to leave the UK to return home to New Zealand, but he showed up at just the right moment to inspire her to stay. Indeed, when the season came to a close, they sat on the backseat of a bus, blissful smiles slowly slipping as they each internally grabbled with what'd just happened, like they were were Dustin Hoffman and Katharine Ross 55 years back. 
That nod to The Graduate couldn't have been more knowing, just like the show's entire narrative arc across its first season. Co-writing the series as well as starring — and playing a movie-loving cinema employee at that — Matafeo and co-scribes Alice Snedden and Nic Sampson recognise that the best way to create a smart, savvy, affectionate and heartfelt entry in such a well-populated, often schmaltzy and cheesy genre is to call out all of the conventions and tropes. And, to play with and twist them, then layer them with truth, wit and depth. Indeed, rom-com self-awareness has always been one of Starstruck's big assets — it basically takes Notting Hill's setup and fast-forward two-plus decades, after all — and that hasn't changed in season two.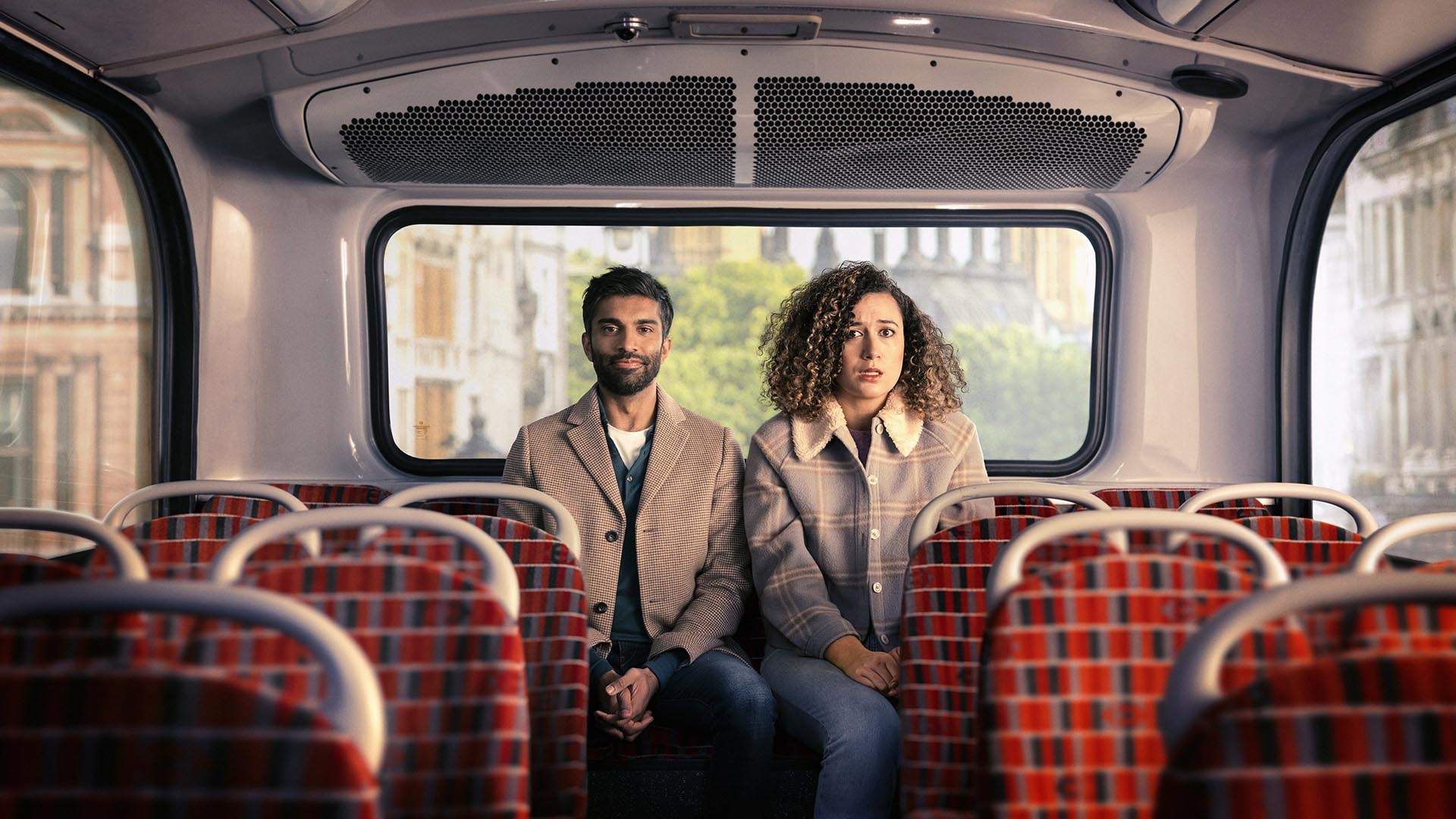 This next batch of six episodes has a key question in mind, however: once you've enjoyed the wild meet-cute, ridden the courtship rollercoaster and been bowled over by a grand romantic gesture, what comes next? It's the stuff that rom-com sequels might cover, except that for all of Hollywood's eagerness to rinse and repeat its most popular fare, the romantic-comedy genre is comparatively sparse in the follow-up department. It's easy to understand why everything from Pretty Woman to Amelie hasn't sparked on-screen continuations — or the likes of Clueless, 10 Things I Hate About You and, yes Notting Hill, too. Getting to live happily ever after is always the point, as well as the end point. Thankfully, merely recharting that familiar path wasn't ever going to be enough for Starstruck, as wonderful a job as it did of doing just that in its first season.
As a result, season two picks up exactly where its predecessor left off. Jessie and Tom's bus ride segues into a WTF realisation, as in "WTF do we do now?". That's a query that Jessie isn't ready to answer, even though she's made the big leap and missed her flight home. So, she avoids even tackling the situation, instead dragging Tom along to play tourist for the day. He's meant to be flying off to Ireland for a new film shoot and delays leaving for Jessie, so her decision to simply ignore what they've both just done affects them both in multiple ways.
The mess of any and every relationship, which rom-coms don't typically show when they end with that happily-ever-after moment, fuels Starstruck's new episodes. Like everyone, Jessie and Tom have plenty. They both have pasts and exes, which shapes how they approach romance now. They know they want to be together, but Jessie isn't as committed to putting in the effort that an ordinary, everyday, long-term relationship requires. Tom has a judgemental brother Vinay (Parth Thakerar, Vigil), too, who doesn't make a great first impression. Plus, Jessie's last boyfriend Ben (Edward Easton, Porters) reappears in her life, much to her devoted best friend and roommate Kate's (Emma Sidi, Pls Like) dismay.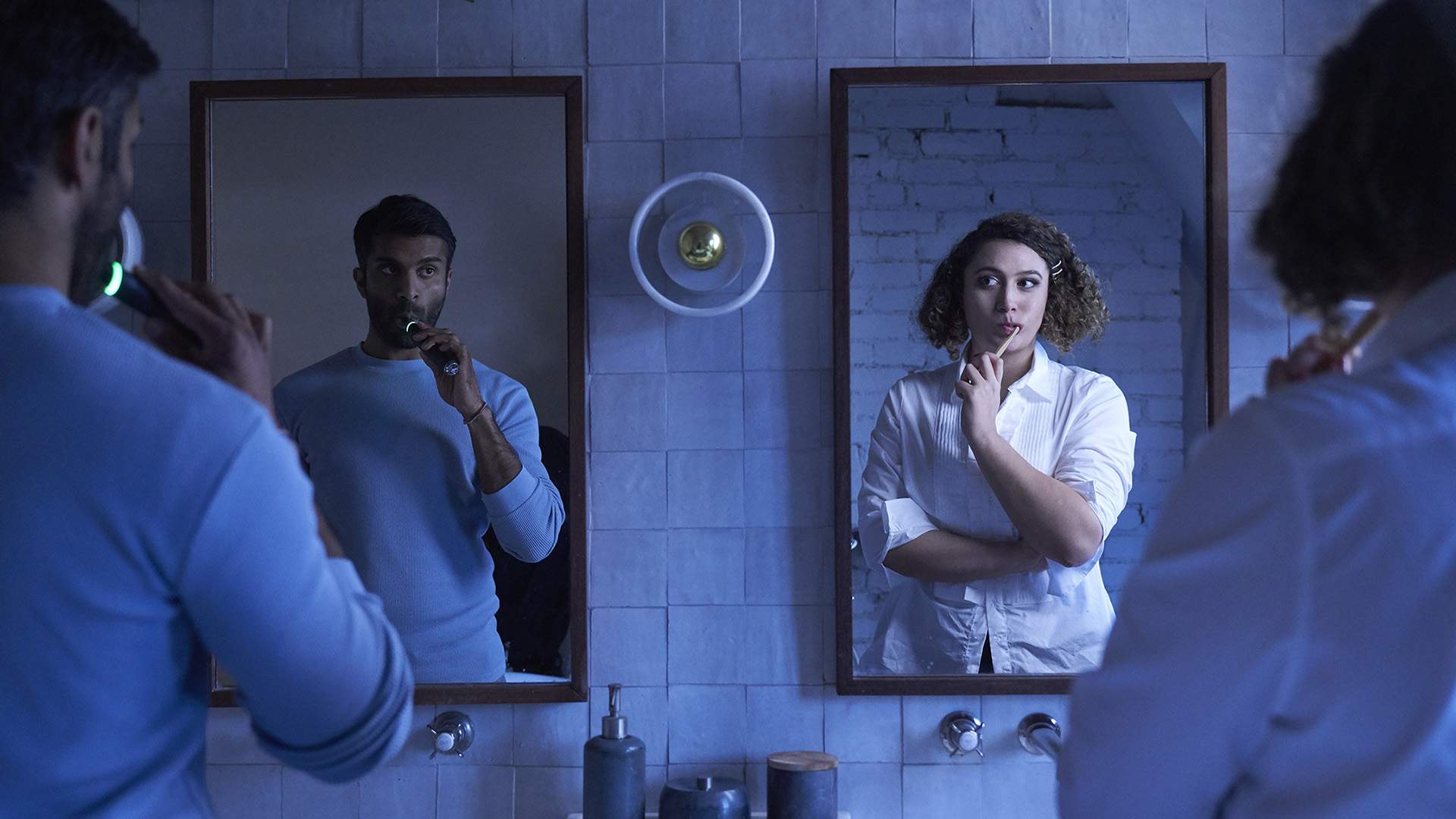 Starstruck wades through all of this chaos, and through the inescapable fact that getting what we want can also spark a spiral of self-sabotage one throwaway comment, pointless disagreement and lie of omission at a time. The show's second season is light but also deep, the exact opposite of one of its key watery settings, and remains a rom-com that's as aware of what relationships in 2022 are really alike as it is about how romance is typically portrayed in its genre. Matafeo, Sneddon and Sampson (who also plays Jessie's fellow Kiwi-in-the-UK pal Steve) still keep the screwball vibe alive, and the dialogue sharp and relatable, of course. They keep the fellow rom-com references weaved in as well (Love Actually and Bridget Jones' Diary fans, prepare to feel seen). 
There's no morning-after stride of pride to the sounds of 'Return of the Mack' this time, but everything else that made Starstruck's first season such a gem is accounted for. Matafeo is still a multi-layered marvel as Jessie, especially as the series wades through more of her tumultuous choices. Patel keeps finding the ideal balance of charisma and earthiness while playing a well-known actor who knows the trappings of his work, what he values and what he wants out of a relationship. The supporting cast — the returning Minnie Driver (Cinderella) as Tom's Agent and Russell Tovey (Years and Years) as the director of his latest project included — remains top-notch, and the direction is breezy but never fluffy or frothy.
Yes, Marry Me is now flirting with the same concept on the big screen, but Starstruck is the clever and charming rom-com to truly swoon over.
Check out the trailer for Starstruck's second season below:
Starstruck's second season is available to stream in Australia via ABC iView and in New Zealand via TVNZ OnDemand. 
Read our full review of Starstruck's first season.
Concrete Playground Trips
Book unique getaways and adventures dreamed up by our editors