Donald Glover's New Beyoncé-Inspired Series 'Swarm' Turns Toxic Fandom Into a Gripping Thriller
How do you follow up 'Atlanta'? With another look at the music world, and America, that's captivating, creative and constantly full of surprises.
Becky with the good hair gets a shoutout in Swarm. Facial bites do as well, complete with a Love & Basketball reference when the culprit flees. This seven-part series about a global pop sensation and her buzzing fans and stans also has its music icon unexpectedly drop a stunner of a visual album, ride a white horse, be married to a well-known rapper, become a mum to twins and see said husband fight with her sister in an elevator. Her sibling is also a singer, and plenty of folks contend she's the more interesting of the two. Still, Swarm's object of fascination — protagonist Dre's (Dominique Fishback, Judas and the Black Messiah) undying obsession — sells out tours, breaks Ticketmaster and headlines one of the biggest music festivals there is. And, while they call themselves the titular term rather than a hive, her devotees are zealous and then some, especially humming around on social media.
Donald Glover and Janine Nabers, the show's creators and past colleagues on Glover's exceptional, now-finished Atlanta — Nabers also worked on Watchmen, too — couldn't be more upfront about who they're referring to. No one says Beyoncé's name, however, but Swarm's Houston-born music megastar is the former Destiny's Child singer in everything except moniker. In case anyone watching thinks that this series is trading in coincidences and déjà vu, or just failing to be subtle when it comes to Ni'Jah (Nirine S Brown, Ruthless), the Prime Video newcomer keeps making an overt opening declaration. "This is not a work of fiction. Any similarity to actual persons, living or dead, or events, is intentional," it announces before each episode, all of which stream from Friday, March 17.
Ni'Jah is Swarm's sun, radiating her vastly popular glow upon all who choose to bask, and upon the world in general anyway. Always orbiting her from a distance, Dre is the show's earth. This is the latter's tale, as she starts the series as a twentysomething in 2016 who still adores her childhood idol with the same passion she did as a teen and, instalment by instalment, shows how far she's willing to go to prove it. Swarm's debut scene features Dre excitedly tearing open an envelope containing the credit card she needs to buy expensive Ni'Jah tickets she can't afford, which she's purchasing as a birthday present for her best friend and housemate Marissa (Chloe Bailey, Grown-ish). Alas, before the first set of closing credits run, that concert-going dream will be tainted by tragedy and murder, sending Dre across the country to chase her hero, confront Ni'Jah naysayers and work out if she's anyone beyond a stan.
Thoroughly unrelated fellow 2023 arrival Poker Face commences in a similar fashion — not with pop goddesses and the people who are crazy, drunk and sometimes dangerously in love them, but with a friendship fractured and a road trip springing in the aftermath. While Swarm isn't a mystery-of-the-week series, it does see Dre head to different places, take up various jobs and befriend an array of people, and lets each chapter unfurl as a largely self-contained narrative. It's also anchored by a compelling lead performance, and one that's calibrated to make a statement. As Dre, Fishback is commanding. She stings with vulnerability and fierceness alike, and floats between the two expertly. Crucially, while she's ferocious, she's purposefully the opposite — or near enough — of Ni'Jah's Queen Bey-esque vision of perfect Black womanhood.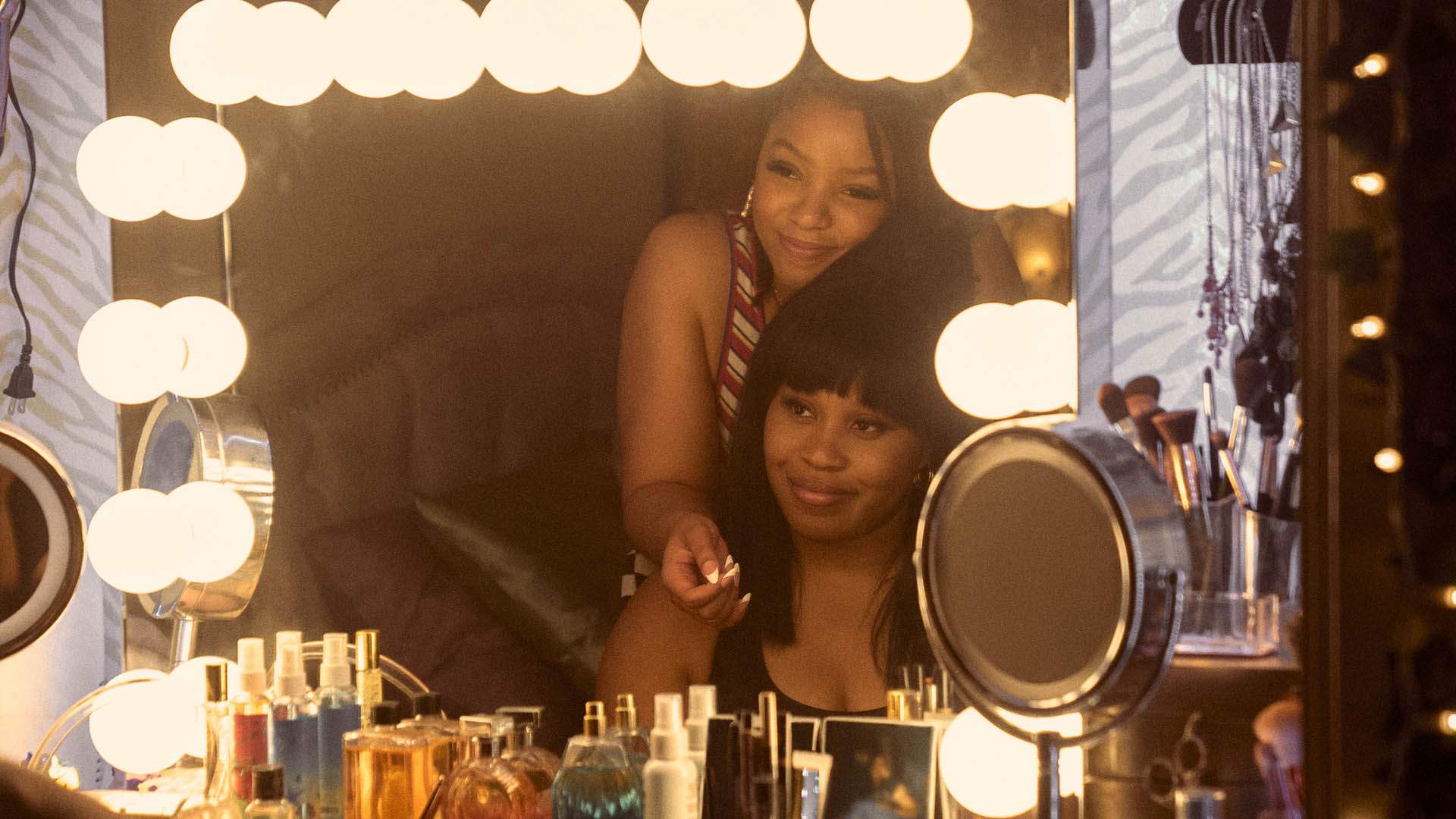 Even if Swarm wasn't in formation with the star who runs many fans' worlds, Dre would remain a character rarely seen on-screen. From The King of Comedy through to its own ardent admirer Joker, and including Misery in-between, pop culture isn't lacking in ultra-dedicated enthusiasts who've sipped more than lemonade and can't stop worshipping — but they're never Black women. As Atlanta did before it and so gloriously, Swarm unpacks stereotypical representation. It tears into fame and its costs and consequences as well, plus true-crime and its formula, and it's clearly unafraid of real-world parallels. Surging with the surreal and savage, too, it whirrs and fizzes on a heightened plane (that Swarm's episodes could slot easily into Atlanta is an immense compliment).
Awkward to the point of barely speaking at the outset — she lights up in Marissa's presence, then withdraws whenever Khalid (Damson Idris, Snowfall), Marissa's boyfriend, is around — Dre is the type of protagonist that audiences can't look away from even at her worst. Journeying from strip-club gigs to communes, she traverses a coming-of-age story, but a brutal one. Fishback's resume has ample highlights, such as a BAFTA nomination for Judas and the Black Messiah, and also-excellent work in Show Me a Hero, The Hate U Give and The Deuce, but she turns in the TV equivalent to Mia Goth's phenomenal recent work in Pearl here. Both tell of young women who don't feel like they belong, want more than their lot than life, and sport hopes and dreams they're constantly told are pure fantasies. Both won't simply accept that reality, either, no matter who or what gets in their way.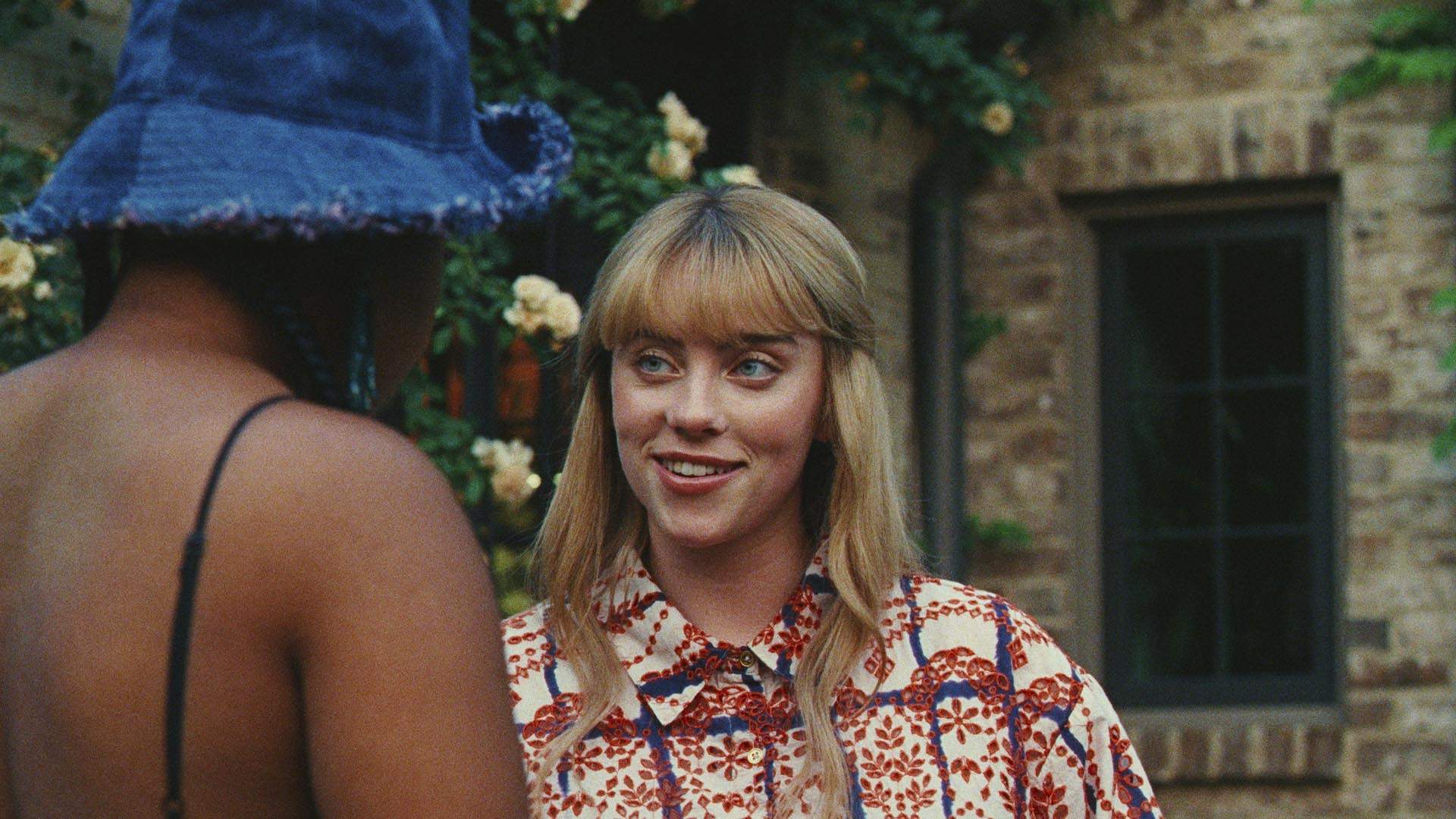 There's a particular potency to Glover, aka Childish Gambino, helping to tell Swarm's toxic showbiz fandom tale. Again, the series leans into letting art blatantly imitate and riff on life — not with references to his own career, but in nudges to IRL fame wherever it can. Bailey is one half of Chloe x Halle, a singer and star, and even a former Beyoncé co-star and protege. Popping up as an erotic dancer, Paris Jackson (Gringo) is the daughter of Michael Jackson and, yes, has an album as well. When Dre finds herself with a NXIVM-inspired group, Billie Eilish plays its leader Eva. Brother to Macaulay and Succession's Kieran, Rory Culkin (Under the Banner of Heaven) also features. So does Glover's own sibling Stephen. And, among Swarm's staff writers is Malia Obama, credited as Malia Ann.
Winking and nodding serves Swarm nicely, filtering down to its co-director Ibra Ake, who held the same position with Beyoncé's The Lion King visual album Black Is King — a movie where Donald Glover voiced Simba and Beyoncé voiced Nala. Top-notch craft that's as immersive and textured as Atlanta always was, all while veering more prominently into psychological horror-meets-satire territory, proves as important and deftly executed (with the Glovers and Honk for Jesus, Save Your Soul's Adamma Ebo also behind the lens). Indeed, Swarm is a gripping series to look at and listen to, and a feat in aesthetics and sound; often grainy and saturated with red, and also literally buzzing whenever Dre's deeds are about to get violent, it's meticulous at plunging viewers into its headspace. Getting obsessed is easy — which, like any pop hit and its hooks, is aptly and knowingly all by design.
Check out the trailer for Swarm below:
Swarm streams via Prime Video.
Concrete Playground Trips
Book unique getaways and adventures dreamed up by our editors