Sigourney Weaver Burns Up the Screen in Book-to-TV Aussie Miniseries 'The Lost Flowers of Alice Hart'
The acting legend plays an Australian matriarch wading through secrets and lies with her orphaned granddaughter.
In The Lost Flowers of Alice Hart, blooms are rarely out of sight and petals never evade attention. Adapted from Holly Ringland's 2018 novel, the seven-part Australian miniseries is set on a farm that cultivates native flora. It dubs the women who tend to them, an ensemble from various backgrounds largely seeking refuge from abusive pasts, "flowers" as well. Whether stem by stem or in bunches, its characters use florets as their own secret language. And yet, as much as bouquets linger, getting all things floral on the mind, star Sigourney Weaver burns rather than blossoms. Fire is another of the Prime Video newcomer's strong recurring motifs, so it's still fitting that its biggest name is as all-consuming as a blaze.
As seen via streaming from Friday, August 4, Weaver needs to be that scorching: this is a story about endeavouring to survive while weathering woes that ignite everything in their path. She also draws upon almost five decades of thriving before the camera, often playing steely, smart and sometimes-raging women. Her on-screen career began sparking with Alien, the film that made her an instant icon. Since then, everyone has heard her performances scream. Weaver's resume also boasts the Ghostbusters franchise and fellow 80s hit Working Girl, everything from Copycat and Holes to Baby Mama and My Salinger Year, and the Avatar saga — playing a 14-year-old Na'vi girl in Avatar: The Way of Water included — and, in The Lost Flowers of Alice Hart, she's again dazzling.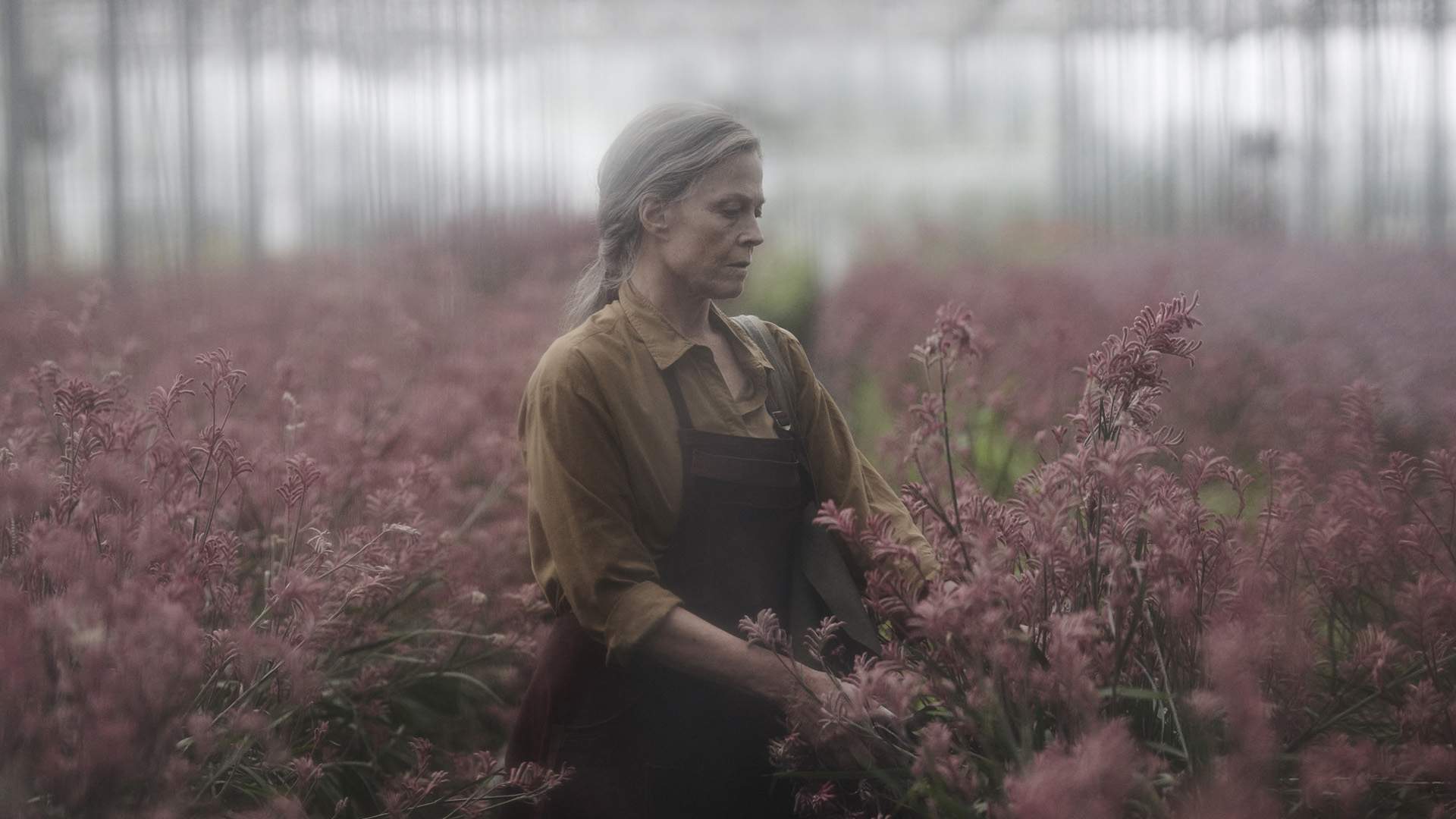 Flowers frequently surround Weaver's June Hart far and wide, and in all hues and shapes. With a carefully selected cutting — be it of wattle, Sturt's desert pea or other Australian natives — she can say all she needs to. Indeed, June is a woman of few words if she can help it. The shotgun-toting matriarch of Thornfield Flower Farm, she knows how to make her presence felt as much as the most striking bloom, and favours action over talk. That's what the eponymous Alice (Ayla Browne, Nine Perfect Strangers) quickly learns about her grandmother when she arrives at the property following a tragedy. She too becomes one of the farm's flowers, moving in after losing her pregnant mother Agnes (Tilda Cobham-Hervey, Hotel Mumbai) and violent father Clem (Charlie Vickers, The Lord of the Rings: The Rings of Power).
This is a tale about traumas, secrets and lies that lurk as deeply as the earth — about the choices and cycles that take root in such fraught soil, too. When nine-year-old Alice relocates fresh from hospital, her whole existence has been darkened by her dad's temper, but the determined June, her doting partner Twig (Leah Purcell, The Drover's Wife The Legend of Molly Johnson) and their adopted daughter Candy Blue (Frankie Adams, The Expanse) aim to shower the girl with sunlight in their own manners. You can't just bury problems, however, then hope that something vivid and colourful will grow over the top. Dedicating its first half to Alice's childhood and its second to 14 years later, when she's in her early twenties (Alycia Debnam-Carey, Fear the Walking Dead) and making her way away from Thornfield, The Lost Flowers of Alice Hart understands this immutable fact in its core.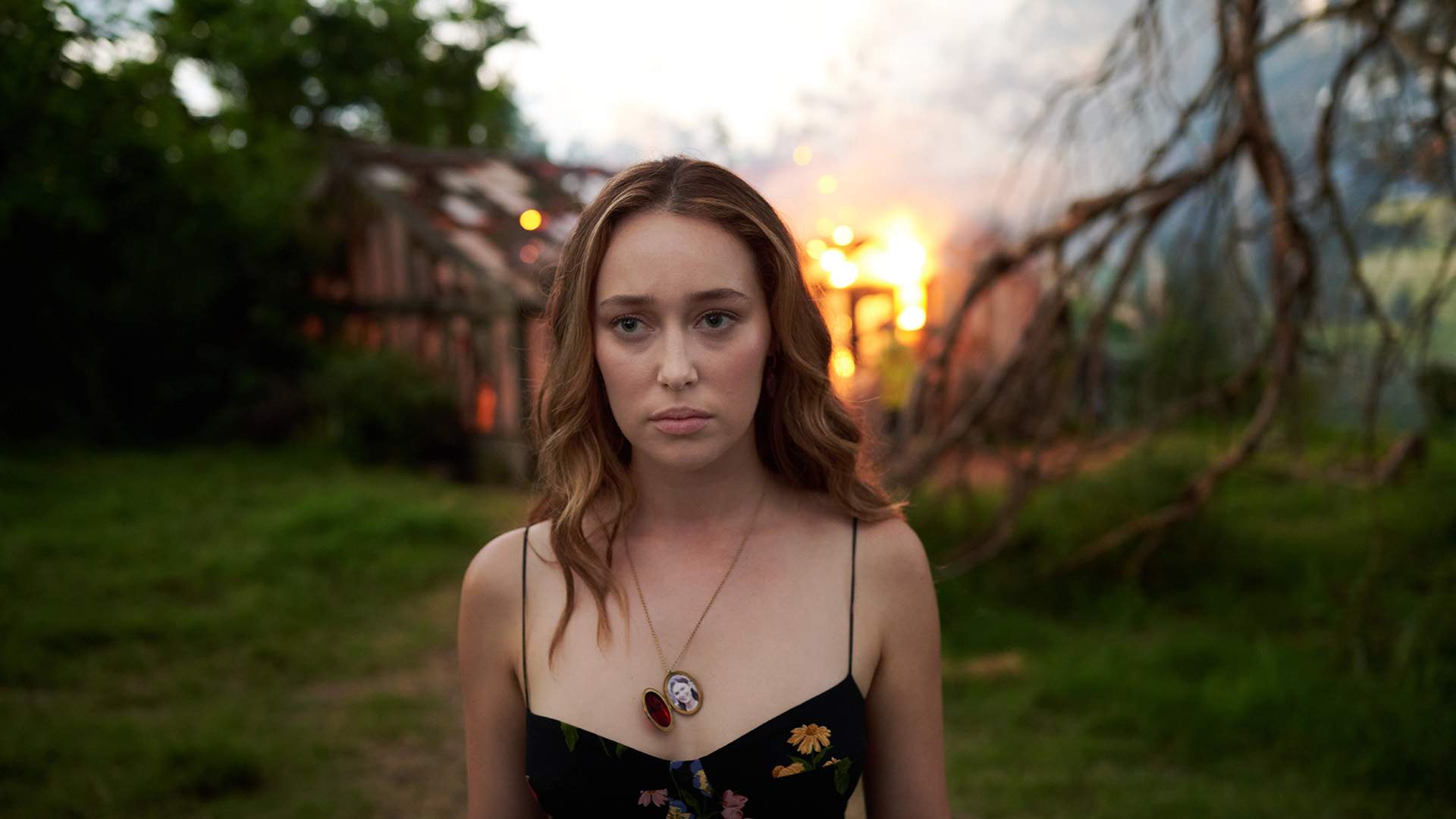 When it spends time with its namesake while she's young, The Lost Flowers of Alice Hart sees a slip of a kid who dreams of an escape, snatches what solace she can from borrowed books and loses her voice literally when fire sweeps in. The show's initial episodes witness the forces influencing Alice's life — some stormy, some luminous, many in-between — including as librarian Sally Morgan (Asher Keddie, Rams) and her police-officer husband John (Alexander England, Black Snow) contemplate battling June for custody. When it leaps forward to watch Alice flee all that she knows after a devastating revelation, it spies her heading to the Red Centre, collecting a stray pup along the journey, switching from floriography to being a park ranger, and falling for colleague Dylan (Sebastián Zurita, How to Survive Being Single). It also spots how the past keeps finding new routes to sprout no matter where she is or what she's doing.
Add The Lost Flowers of Alice Hart alongside Deadloch, The English and Big Little Lies on the growing list of series that interrogate the brutality that too often surrounds women. Where Kate McCartney and Kate McLennan's excellent fellow Australian series adopted humour and satire, and the Emily Blunt-led series was a western, The Lost Flowers of Alice Hart joins Big Little Lies in embracing melodrama. Forget the term's soap-opera connotations; the best examples understand that some stories demand telling with heightened emotions and by plunging viewers into a world of feelings, but can also be relayed thoughtfully, smartly and sensitively. That's exactly what showrunner Sarah Lambert (Lambs of God), fellow writers Kim Wilson (A League of Their Own) and Kirsty Fisher (Deadloch), and director Glendyn Ivin (Penguin Bloom) perfect in a series that's constantly probing, pondering and empathising.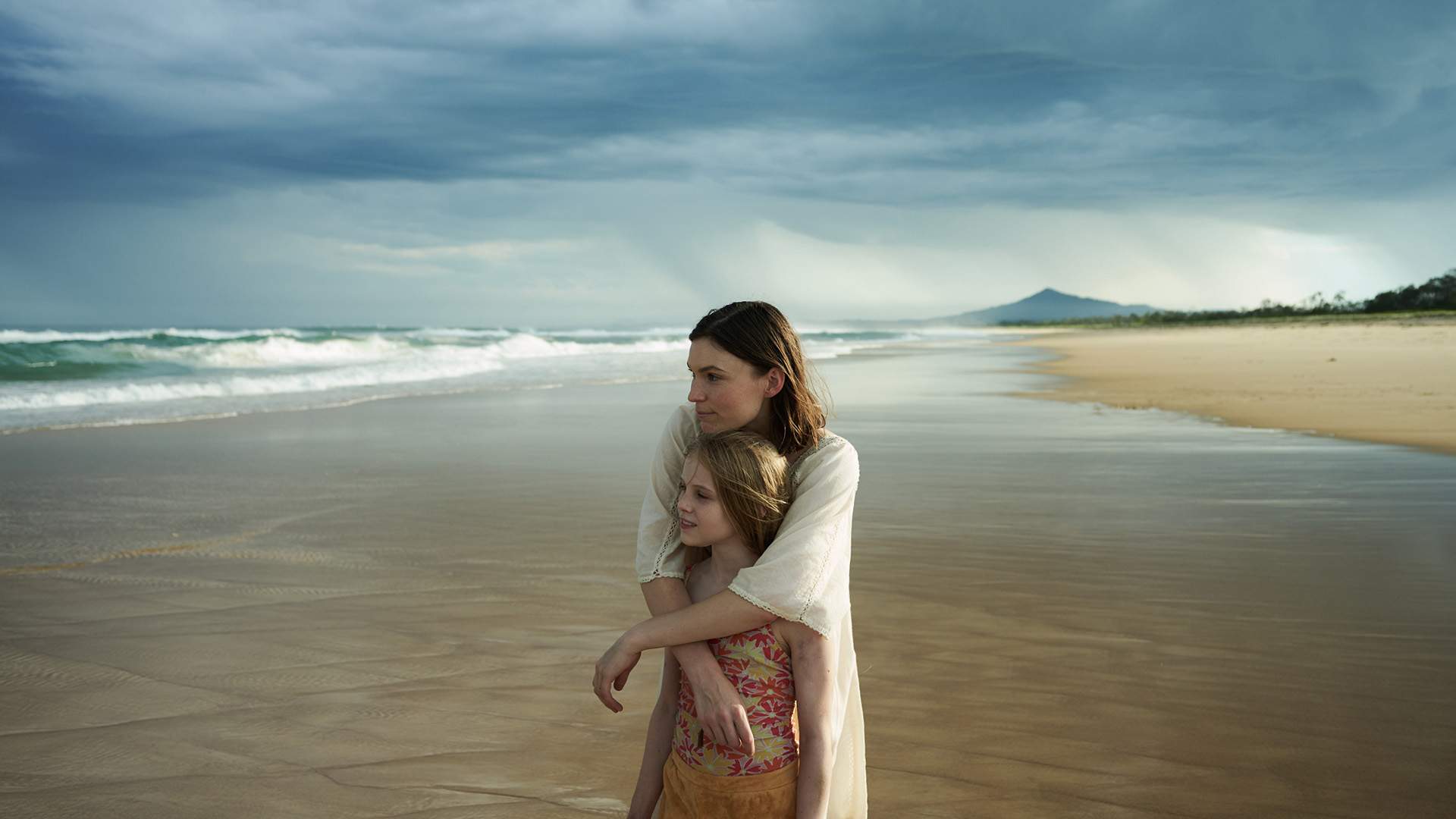 Still, it's easy to see how a lesser version of The Lost Flowers of Alice Hart could've played out — and how formulaic, neat and straightforward it would've proven. Thankfully, the show that's reached streaming queues always digs in, flourishes in its own patch and turns its specific elements, familiar as some may be, into something powerful. There's no shying away from the horrors that haunt the series' characters, some passing down through generations, others tied to Australia's atrocious treatment of First Nations people and many sadly remaining far too prevalent IRL. There's no ignoring the potency of its mysteries as savage events beget long-hidden truths. And, there's no looking away from cinematographer Sam Chiplin's (The Stranger) meticulous imagery, which enthrals and immerses whether surveying the Australian landscape, focusing on minutiae, or peering intently at Weaver and her co-stars.
As phenomenal as Weaver is, she isn't short on excellent company in a miniseries flowering with lived-in performances. Also portraying formidable women with harrowing histories that will never wilt, Purcell, Adams and Keddie always have pain and perseverance simmering in their eyes even when they're at their most caring. Conveying the fields upon fields of troubles and struggles shaping Alice via their expressions and physicality, Browne and Debnam-Carey are both exceptional — especially the former when nothing can be spoken, and the latter while navigating another fight to truly have a voice. Those blooms that are used to communicate? The farm's women have a dictionary, The Thornfield Language of Flowers, explaining them. With its cast, The Lost Flowers of Alice Hart takes a leaf out of that book, too, knowing how to say everything even when no one utters a thing.
Check out the full trailer for The Lost Flowers of Alice Hart below:
The Lost Flowers of Alice Hart streams via Prime Video from Friday, August 4.
Images: H Stewart.
Concrete Playground Trips
Book unique getaways and adventures dreamed up by our editors