'The Peripheral' Is the Quickly Addictive New Puzzle of a Series From the Creators of 'Westworld'
Based on a novel by cyberpunk pioneer William Gibson, Prime Video's new Chloë Grace Moretz-starring sci-fi series ponders robots, simulations, time travel and dystopian futures.
For six years and four seasons on Westworld so far, viewers have been asked to ponder humanity's potential future with robots and simulations. A key question driving the hit film-to-TV HBO series: how might the years to come unfurl if people use mechanics, artificial intelligence and elaborately fabricated worlds as playthings and playgrounds? In new streaming series The Peripheral, a similar query arises, also musing and hypothesising on what lies ahead — and how flesh, machines, the real and the digital might coexist. The latest question, in another twisty series, as fronted by Chloë Grace Moretz (Mother/Android)? What happens if robots and virtual reality become humanity's conduit through time? (Apologies, DeLoreans and phone booths.)
Bringing Westworld to the small screen and now executive producing The Peripheral, Jonathan Nolan and Lisa Joy clearly have a niche. If you didn't know that the latter series comes to Prime Video via the same minds as the former — adapting a 2014 book of the same name by cyberpunk pioneer William Gibson, and with Scott B Smith (The Burnt Orange Heresy, A Simple Plan) as its showrunner — you'd easily guess. The pair don't just share comparable concepts, but also a near-matching look and feel. The two play like tech-, robot-, avatar- and dystopia-obsessed siblings prophesising about humanity's possible decisions and their repercussions, plus everything that the world of tomorrow might herald and mean, all in sleek, shiny, chilly and moody episodic packaging. 
(Staying in this terrain isn't new for the husband-and-wife duo either, with 2021 film Reminiscence also on their resumes. Joy wrote, directed and produced the Hugh Jackman-starring feature, while Nolan also did the latter. Its focus: reliving memories, and reuniting with the people in them, in another gadgetry-enhanced but devastated future.)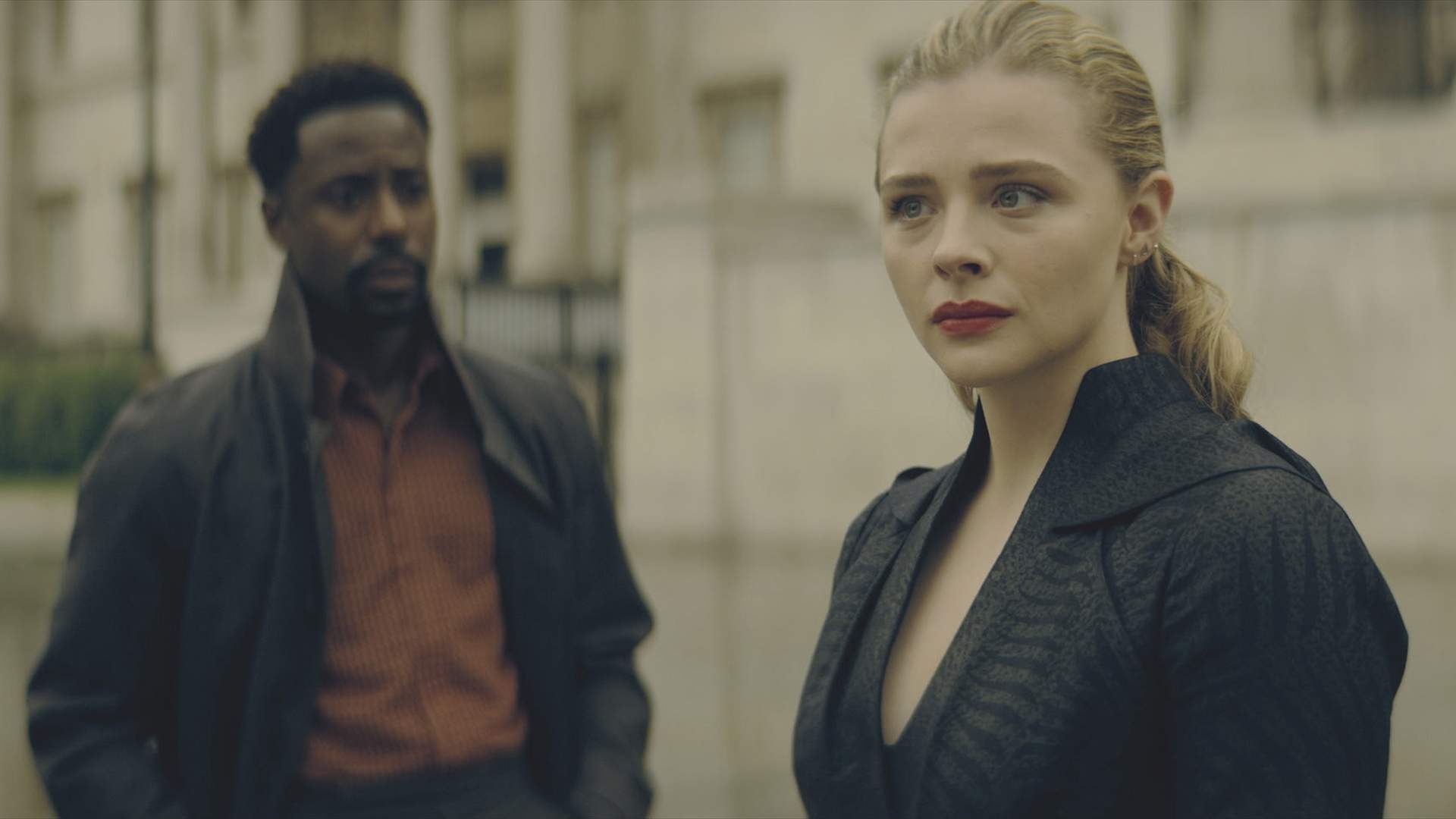 When storytellers speculate on what the upcoming years might hold, they theorise about choices and ramifications. The Peripheral has many to ruminate upon. When it begins, 3D print shop worker Flynne Fisher (Moretz) simply decides to assist her military-veteran brother Burton (Jack Reynor, Midsommar) by slipping into his avatar to make cash in a VR game — which she's better at than him, but sexism in the industry still reigns supreme. Then, when he's tasked by a Colombian company with testing a new virtual-reality headset that looks lower-tech, doesn't come with a glasses-like screen but exceeds the competition in its realism, she does the honours again. Flynne hasn't just plugged into a better simulation, though. Via data transfer, her consciousness is time-travelling to the future and inhabiting a robot body (which is what gives the series its title).
Get ready for two visions of the future for the price of one, both riffing on aspects of life circa 2022 that could easily evolve as predicted. In Flynne's daily reality, the year is 2032, the place is small-town North Carolina and almost everyone is struggling, so much so that cash bank withdrawals earn Homeland Security's attention. The vibe is straight out of Winter's Bone, complete with a shady figure, aka local drug kingpin Corbell Pickett (Louis Herthum, Hacks), throwing his weight around. Flynne and Burton's mother (Melinda Page Hamilton, Dirty John) has lost her sight and suffers from constant pain, while Burton has his own (and PTSD) courtesy of his stint in uniform. Accordingly, sourcing funds to buy meds is a daily worry — and a problem that donning a headset is meant to fix. But The Peripheral asks another question, unpacking class divides and the technology gaps they bring: is hurtling into the future really a choice when it's a matter of financial survival?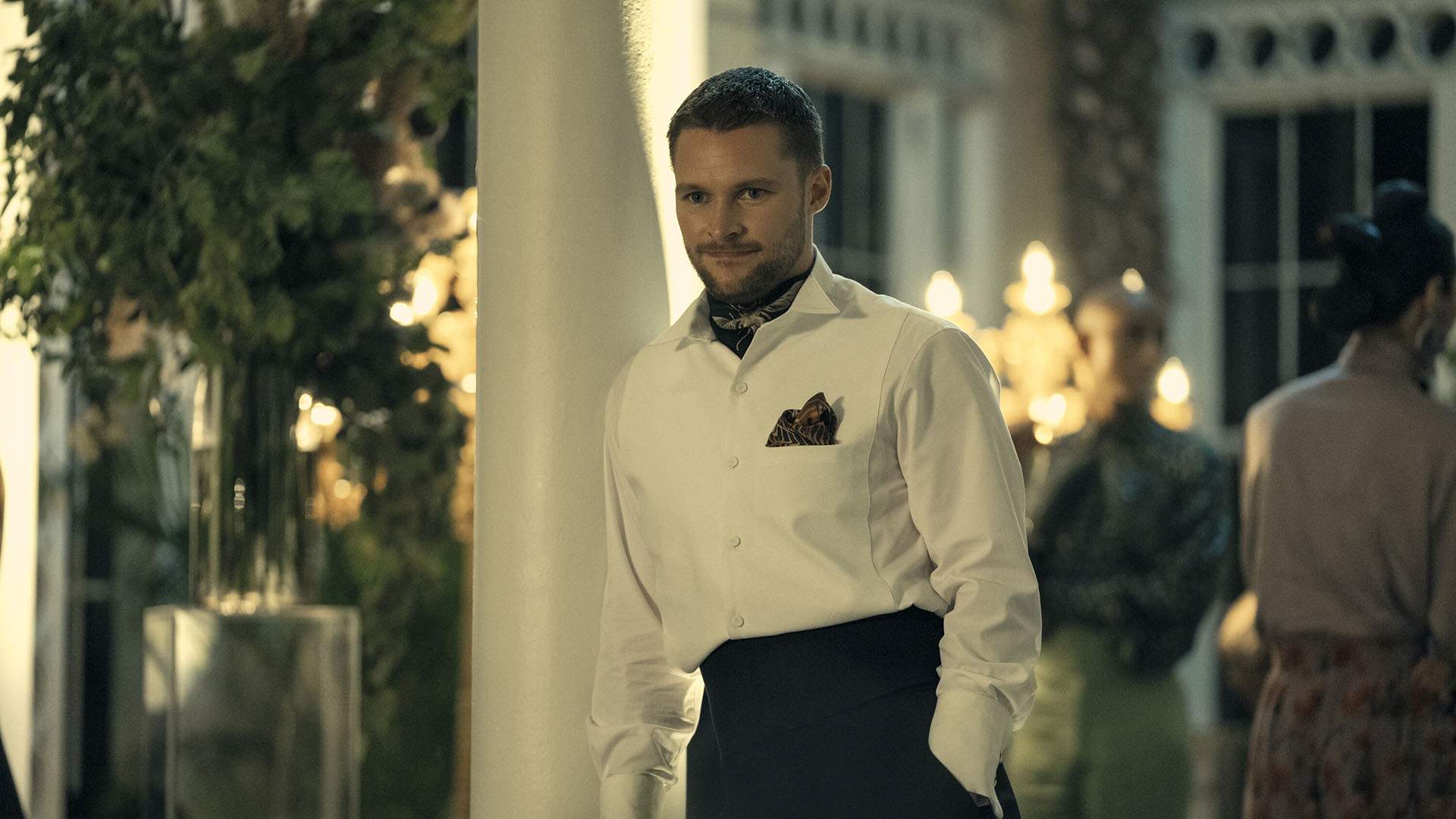 The Peripheral contemplates such existential and societal queries — sometimes overtly, sometimes as subtext — as all science fiction should. That said, it also revels in as much sci-fi detail as it can, especially regarding Flynne's leaps onwards. There, it's 2099, in a London littered with new towering sculptures that double as buildings and yet also home to far emptier on the streets. The no-nonsense Aelita West (Charlotte Riley, Swimming with Men) is initially Flynne's guide, until the furtive, James Bond-esque industrial-espionage quest they're on ends badly, and with Flynne seeing something she shouldn't. Next, Wilf Netherton (Gary Carr, The Deuce) runs point, as funded by the wealthy Lev Zubov (JJ Feild, Lost in Space) — and finding the now-missing Aelita and remaining alive in both timelines are the new aims.
There's no shortage of plot: as well as time travel, VR, simulations, robots and secret quests, The Peripheral spans apocalyptic conditions, invisible cars, woodland shootouts, contract killers, conspiracies defying the bounds of time, medical chaos, unrequited romance, lottery wins and multiple turf wars. At its heart, it's also still a tale of a family trying to survive in a world crumbling around them, no matter what the future does or doesn't hold. And, the series is a puzzle and a maze, traits it eagerly relishes across its first six episodes. The questions and twists keep dropping, alongside revelations that inspire more enquiries rather than provide answers. Getting lured in happens quickly, although Prime Video is doling out the pieces patiently — starting with two episodes, then releasing future instalments weekly.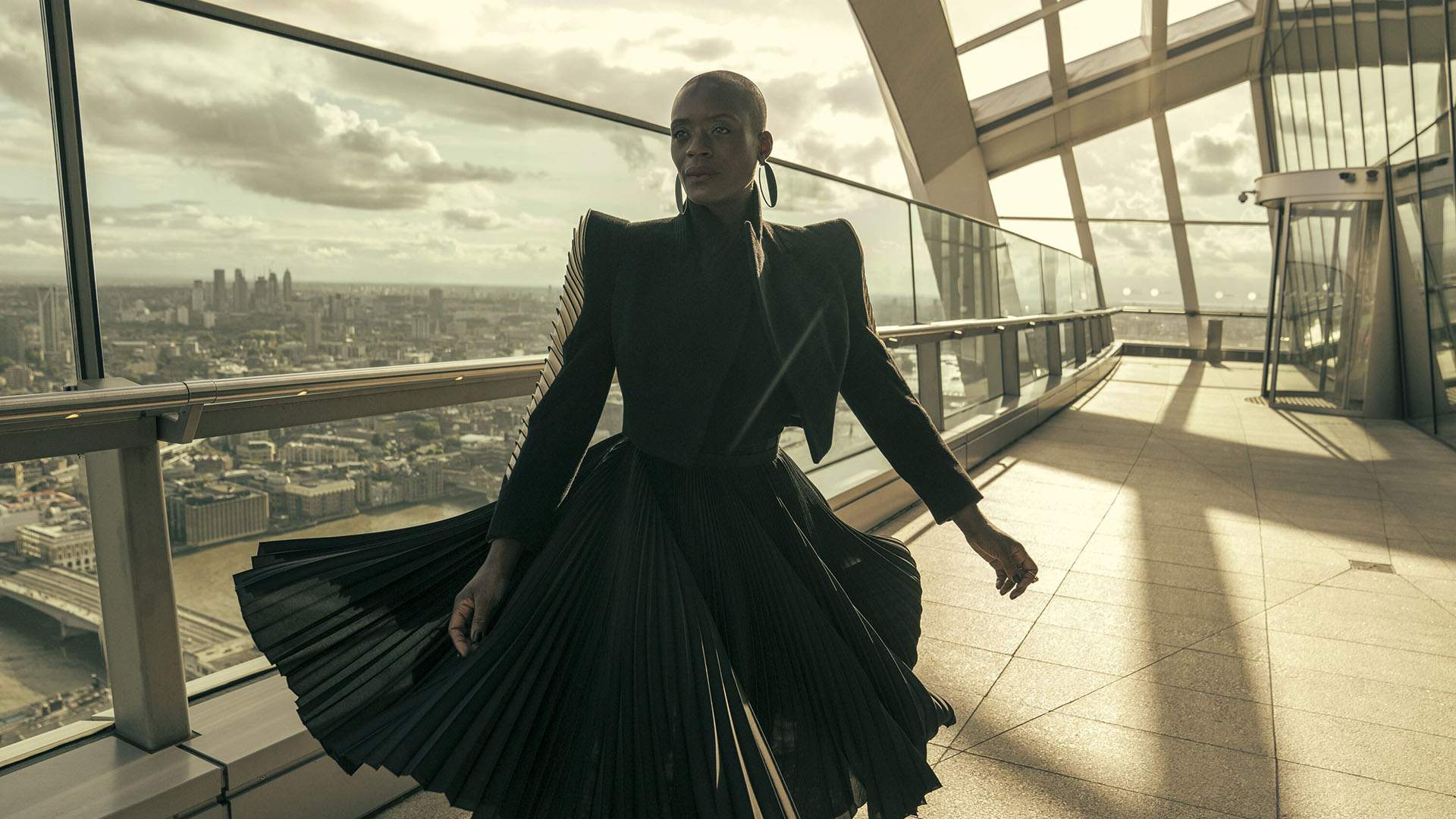 The more that The Peripheral goes on, the more its Westworld comparisons gain company, with Mary Shelley's Frankenstein, Tron, The Matrix franchise and Netflix's German-language gem Dark also proving influential. The series also unravels a noir-ish action detective story, asking not only whodunnit several times, but wondering when in time they hailed from like a period-hopping version of Cluedo. The layers of mystery helps keep viewers hooked — albeit with overt and forceful cliffhangers to end each episode — but The Peripheral doesn't slouch elsewhere. That includes its scheming villain, with Years and Years and The Haunting of Bly Manor's T'Nia Miller a devilish delight as the string-pulling Cherise Nuland, the head of the sinister Research Institute and a gloriously scenery-chewing nemesis for Flynne and company.
2022 marks 27 years since another Gibson adaptation spun a story about virtual data, the commodification of humans to service it, the power and control that comes with it, and the people and companies that'd kill for it all. Unlike Westworld and the rest of the aforementioned obvious touchpoints, bland Keanu Reeves movie Johnny Mnemonic mightn't come to mind while watching The Peripheral, though, apart from the shared overuse of tech jargon. What should stick here instead is a series filled with intrigue and ambition, vivid world-building and engaging performances, including from a particularly stellar Moretz. Plugging in is easy — as is staying connected.
Check out the trailer for The Peripheral below:
The Peripheral streams via Prime Video.
Concrete Playground Trips
Book unique getaways and adventures dreamed up by our editors