Let This Vampire Comedy Live Forever: 'What We Do in the Shadows' Just Keeps Sparkling in Season Five
Matt Berry, Natasia Demetriou and Kayvan Novak were born to play Staten Island's vampire housemates.
Following in Taika Waititi and Jemaine Clement's footsteps isn't easy, but someone had to do it when What We Do in the Shadows made the leap from the big screen to the small. New format, new location, new vampires, same setup: that's the formula behind this film-to-TV series, which is now streaming its fifth season via Binge in Australia and Neon in New Zealand. Thankfully for audiences, Matt Berry (Toast of London and Toast of Tinseltown), Natasia Demetriou (Eurovision Song Contest: The Story of Fire Saga) and Kayvan Novak (Cruella) were enlisted as the show's three key bloodsuckers in this US spinoff from the New Zealand mockumentary, all in roles that they each seem born for. The trio play three-century-old British aristocrat Laszlo, his 500-year-old creator and partner Nadja, and early Ottoman Empire warrior Nandor, respectively, who all share an abode and the afterlife in Staten Island.
In cinemas, the film version of What We Do in the Shadows already proved that the concept works to sidesplitting effect. Vampire housemates, they're just like us — except when they're busting out their fangs, flying, avoiding daylight, sleeping in coffins, feuding with other supernatural creatures and leaving a body count, that is. On TV, What We Do in the Shadows has been showing that there's not only ample life left in palling around with the undead, but that there's no limit to the gloriously ridiculous hijinks that these no-longer-living creatures can get up to. Based on every season so far, including season five, here's hoping that this vampire comedy continues forever.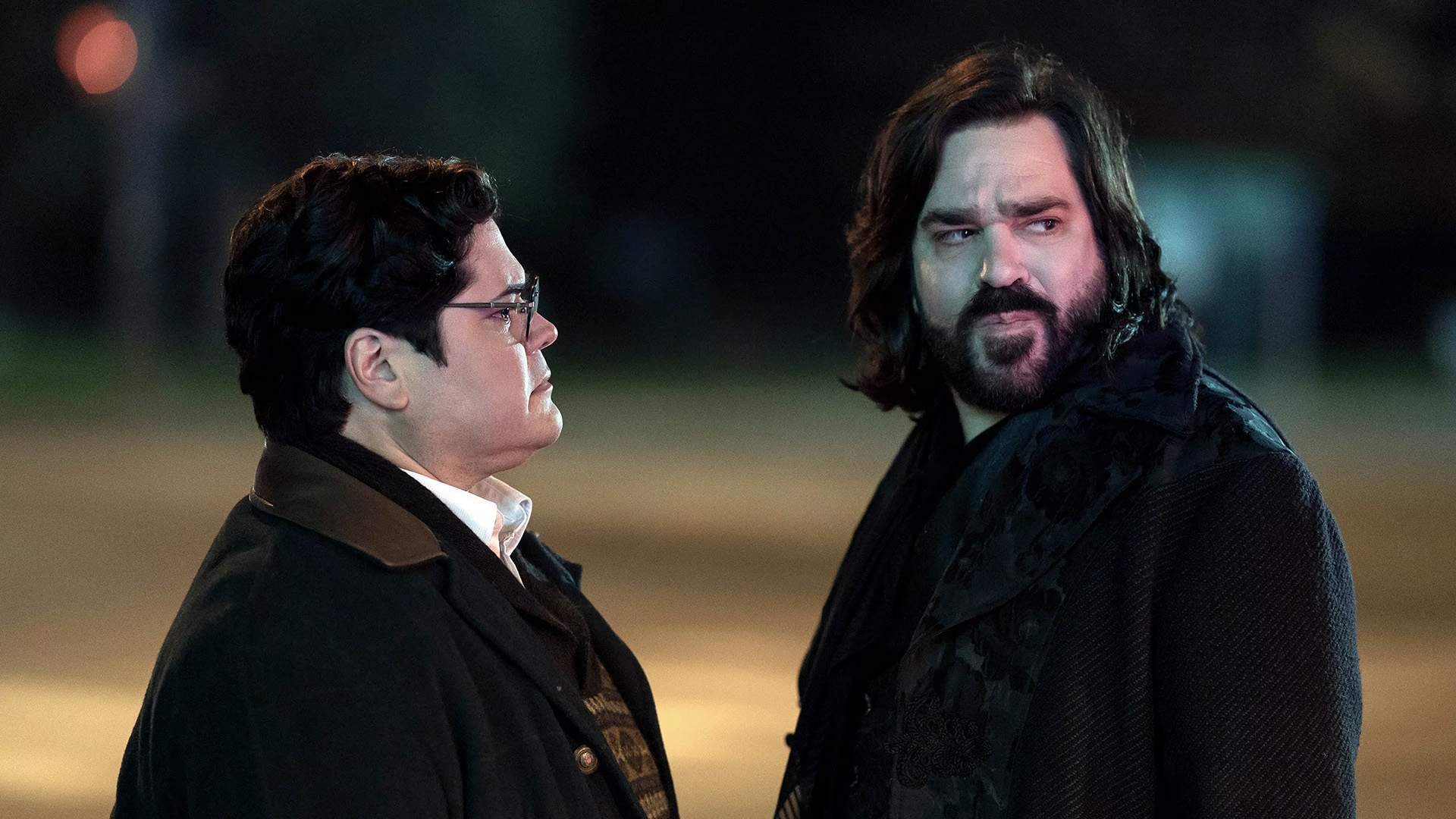 It was true as a movie and it's still true as a television show: What We Do in the Shadows sparkles not just due to its premise, but when its characters and cast are both as right as a luminous full moon on a cloudless night. This lineup of actors couldn't be more perfect or comedically gifted, as season five constantly demonstrates. Berry's over-enunciation alone is the best in the business, as is his ability to play confident and cocky. His line readings are exquisite, and also piercingly funny. While that was all a given thanks to his Toast franchise, Year of the Rabbit, The IT Crowd, Snuff Box, The Mighty Boosh and Garth Marenghi's Darkplace history, What We Do in the Shadows is a group effort. Demetriou and Novak keep finding new ways to twist Nadja and Nandor's eccentricities in fresh directions; their characters have felt lived-in since season one, but they're still capable of growth and change.
Some ensemble comedies only shine when their talents combine. Some let one or two stars do all of the heavy lifting. As stellar as Berry, Demetriou and Novak each are, What We Do in the Shadows is the sharehouse ideal of a TV comedy: everyone contributes no matter if they're together or alone. That includes Harvey Guillén (Werewolves Within) as Nandor's long-suffering and ever-dutiful familiar Guillermo, and Mark Proksch (The Office) as energy vampire housemate Colin Robinson. At the series' outset, Guillermo could've just been a tagalong offsider and Colin that exhausting friend everyone has, but with vampire-centric spins. Guillén and Proksch are now not only scene-stealers — especially the former's looks to-camera and the latter's deadpanning — but the source of some of the show's savviest jokes and the subjects of a few of its best episodes.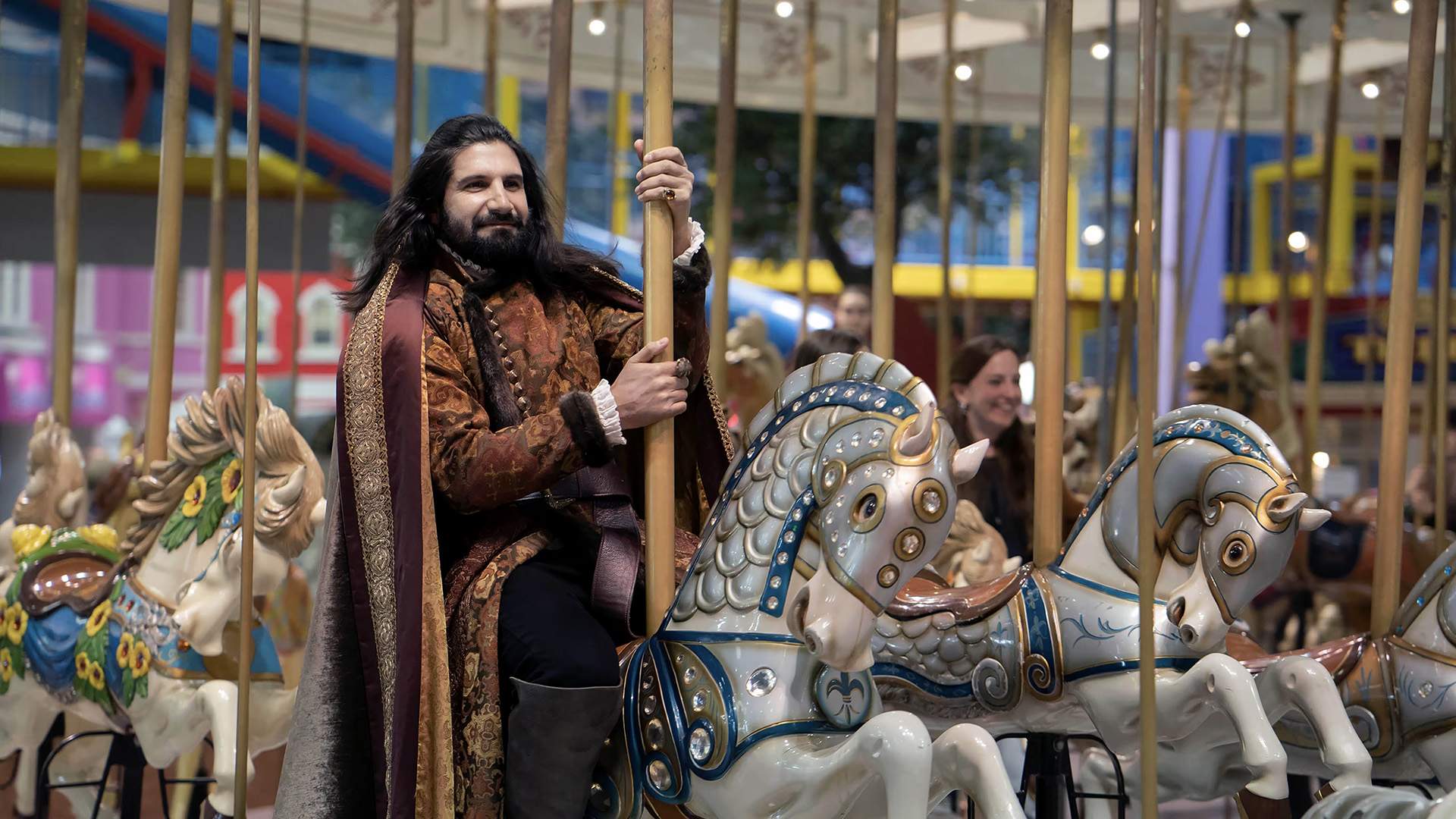 With its game cast making everything they touch a comic gem, TV's iteration of What We Do in the Shadows has never been afraid to take risks as its episodes have soared by. In season four, that meant watching Colin grow up again from a baby — and it was hilarious. Over its run, the show has also seen Guillermo discover that he descends from the undead-hunting Van Helsings, a precarious history given his usual companions. He still desperately wants to be a bloodsucker himself, however. Indeed, that continuing conflict is season five's starting point, with a bitten Guillermo not quite sinking his teeth into anyone yet, worrying about why and also struggling with keeping his possible transformation a secret from Nandor.
If Nandor finds out that Guillermo has been turned by his convenience-store cashier pal Derek (Chris Sandiford, Moonfall), wounded pride and a fractured friendship won't just be the end result. As the familiar discovers, being given the chomp by anyone other than the vamp he serves is a faux pas punishable by death — his own, and his master's out of deep shame — in otherworldly circles. This plot strand is season five's new direction for Laszlo, too, as he commits to helping understand why Guillermo isn't feasting on necks like a typical bloodsucker. As he experiments and assists, Nadja endeavours to battle a hex. She also learns that a Little Antipaxos neighbourhood exists right there in Staten Island, gaining a tonic for her frequent homesickness.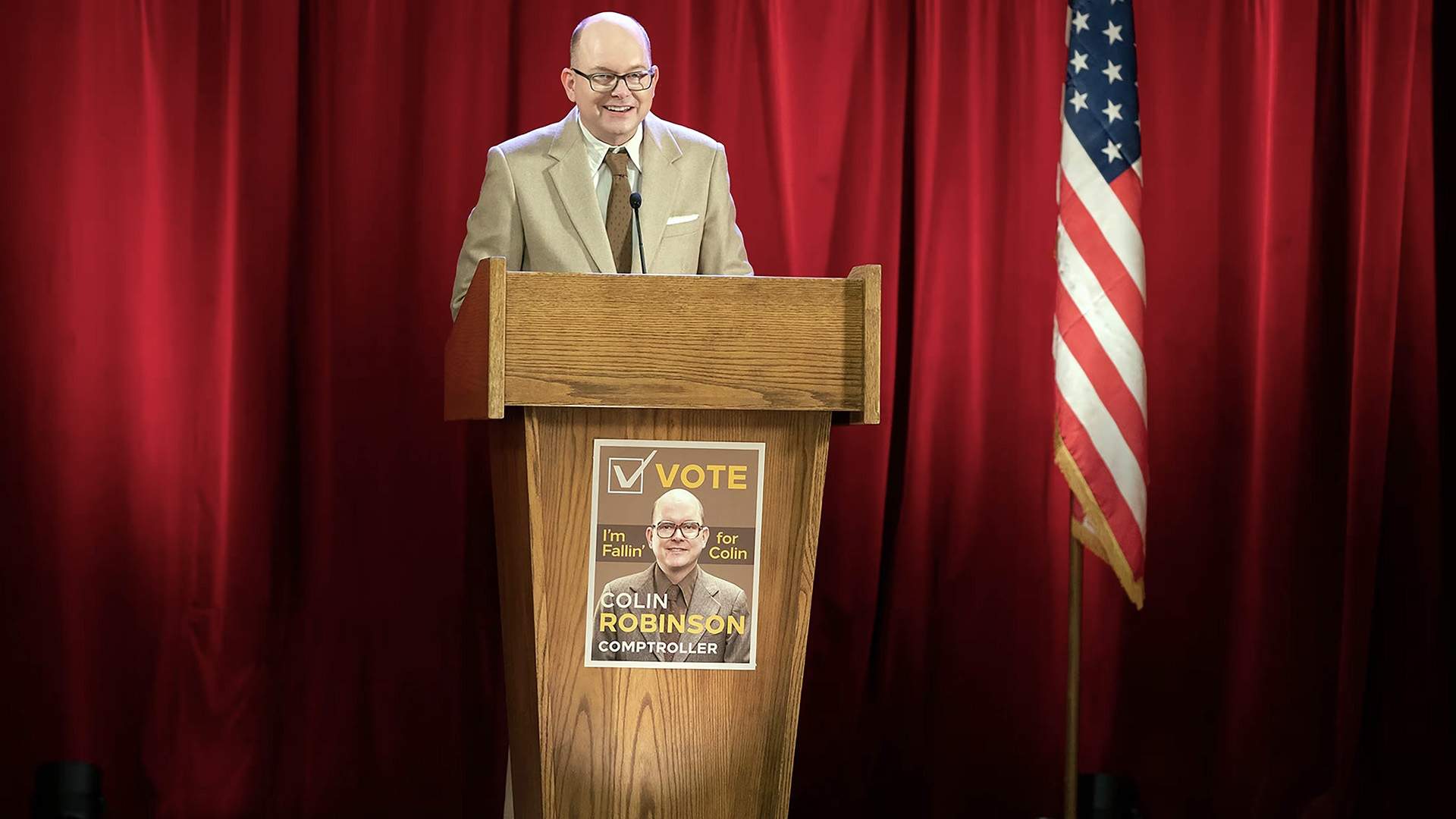 Season five's storylines get Colin draining souls on the local campaign trail, running for the borough's comptroller purely to feed during debates and other political events. Plus, The Guide (Kristen Schaal, The Bob's Burgers Movie) makes her presence known — more than that, she'd like to be seen as one of the gang — after her time as an envoy to the Vampiric Council, then aiding Nadja with running her vampire nightclub. Visits to the mall and to space, staging a pride parade with perennially clueless neighbour Sean (Anthony Atamanuik, Little Demon), trying to get Nadja's ghost laid: that all happens in early episodes across this latest season. So does What We Do in the Shadows' best staple, aka this supernatural crew bickering, bantering and roasting each other.
Case in point: season five finds occasion for Laszlo and Nandor to squabble over whether wit and charm or hypnotism is the best way to bend humans to a bloodsucker's will. What We Do in the Shadows' characters are so well fleshed-out now, and so delightfully performed, that having two of them argue and attempt to one-up each other remains gleaming comedy. The show's writers aren't slumbering. Sharpness and silliness still combine in gags everywhere — about Laszlo learning that he's Kim Cattrall in a Sex in the City quiz, just for starters, and in having Nadja's spirit ask speed-daring partners "how do you feel about taking the virginity of a dead ghost?" as well. Spending eternity with someone, or a quintet of seasons to-date, means loving hanging out with them, though, and this show is understandably mesmerised.
Check out the trailer for What We Do in the Shadows season five below:
What We Do in the Shadows' fifth season streams via Binge in Australia and Neon in New Zealand.
Concrete Playground Trips
Book unique getaways and adventures dreamed up by our editors