Australian Cinemas Are Aiming to Reopen in July
Ideally, they'll start their projectors whirring again in time for the planned mid-July release of Christopher Nolan's 'Tenet'.
Just a couple of months ago, spending a few hours in a cinema soaking in a dose of movie magic — and eating plenty of popcorn and choc tops — was a normal everyday activity. Since the COVID-19 pandemic hit, mass gatherings were banned and picture palaces closed, however, seeing a film on the big screen in a darkened room filled with other people has become a relic of the past. But with Australia slowly starting to relax coronavirus restrictions, that might only remain the case until mid-July.
The National Association of Cinema Operators-Australasia — a nationwide organisation comprised of Australia's major national cinemas, as well as independent movie theatres — has announced that the country's big screens are aiming to open in time for the planned release of Christopher Nolan's Tenet, which is currently slated for Thursday, July 16. As reported by Variety, the NACO board said it "is enthusiastic about the prospect of reopening and is hopeful of conditions enabling it to do so in July".
Some Australian states, such as Queensland and New South Wales, have already eased some stay-at-home requirements. More developments in this space are expected in the coming days and weeks — with some social distancing and public gathering rules likely to be limited this coming Friday, May 8, when the national cabinet next meets; Australia-wide principles regarding sport and outdoor recreation already proposed; and Queensland working towards a June reopening date for bars, cafes and restaurants. So, with that timeline in mind, letting folks back into cinemas by mid-July seems perfectly reasonable.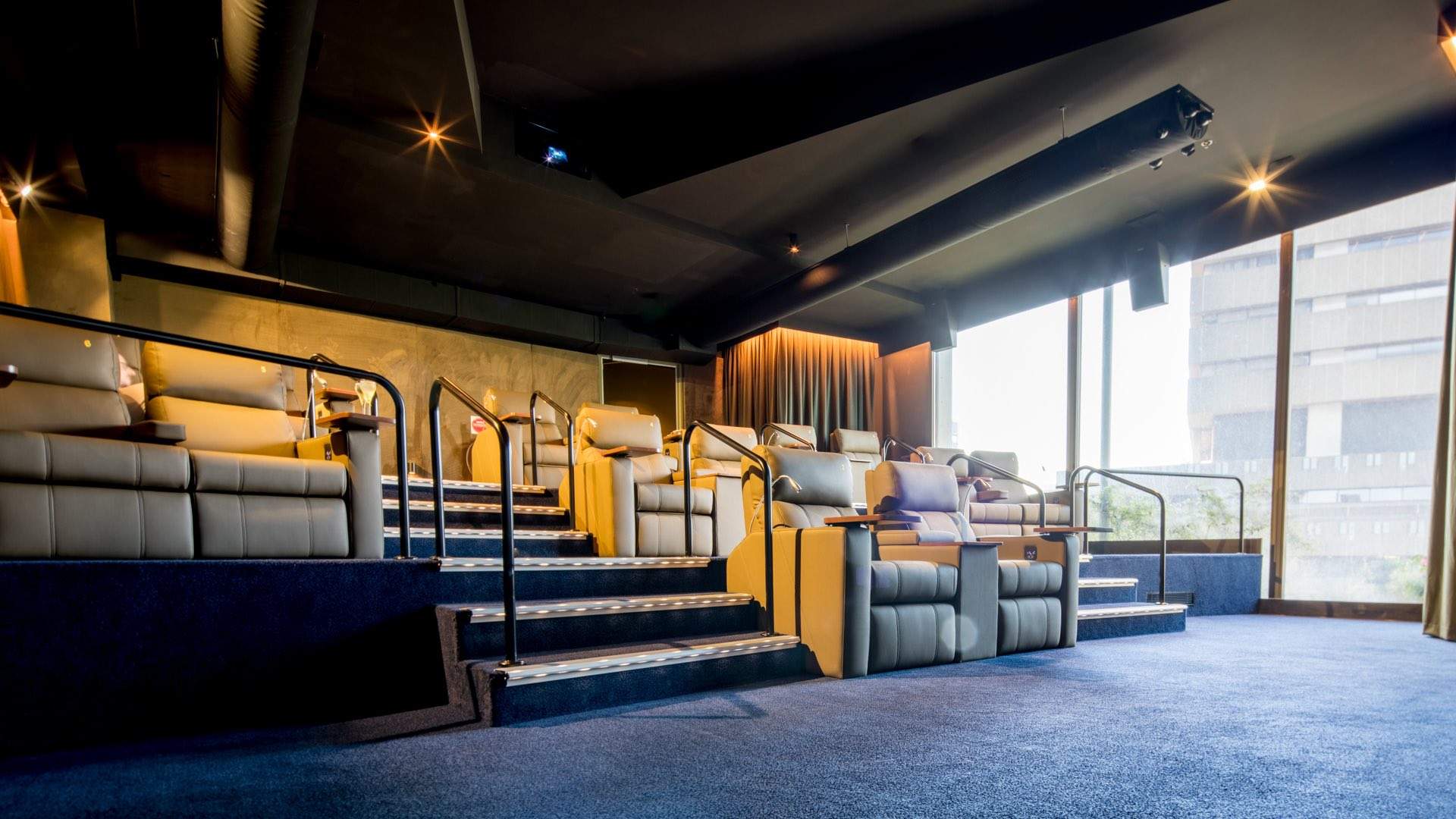 There are two major caveats, though. The federal and state governments obviously need to allow cinemas to reopen, after requiring them to close back in March. And, cinemas need access to new movies to screen for audiences — which doesn't just depend on the coronavirus situation in Australia.
Over the past few months, a huge number of big-name flicks have postponed their releases, setting new dates for later this year and even next year. This started happening even before COVID-19 cases ramped up outside of China and Italy, because when a new movie hits the silver screen, it's usually a global event. So, the likes of A Quiet Place Part II, No Time to Die, Fast and Furious 9, Wonder Woman 1984, In the Heights, Ghostbusters: Afterlife, Candyman and more all pushed back their release dates. Tenet wasn't one of them — in fact, it's one of the only movies that didn't move its original release date — but that could still happen, especially if American cinemas aren't ready to open by mid-July.
Without a big movie like Tenet to screen — or Mulan, which moved its release date to Thursday, July 23, so the following week — it's possible that Aussie picture palaces will delay their plans, even if they've been given the go-ahead by the government to start their projectors again. And opening a huge blockbuster like the aforementioned movies in Australia weeks before they open in America just isn't going to happen.
Either way, when Aussie cinemas do reopen, going to the movies won't be quite the same as everyone remembers. "The Board is very mindful of social distancing restrictions needing to be put in place and acknowledges that the impact this will have on trading due to these reduced capacities," NACO said in its statement. That also likely means bigger gaps between session times to avoid crowds milling about in the foyer, only partly filling theatres to ensure social distancing requirements can be met, making hand sanitiser available everywhere, cleaning cinemas more regularly, and preferring contactless and cashless transactions.
For Queenslanders, these are some of the new strategies already being put in place at Yatala Drive-In — which first reopened over the weekend of May 2–4, playing movies that were screening in cinemas when they closed. The move was a success, so it'll be doing so again between May 7–10 and May 14–17.
Via Variety.
Concrete Playground Trips
Book unique getaways and adventures dreamed up by our editors