Brisbane's Getting a Brand New Dendy Cinema
Inner-east Brisbanites, your new go-to cinema is coming to Coorparoo Square.
If you live in Brisbane's inner east and love particularly good movies, then you might want to mark December 2016 in your diary. That's when you can head to the flicks a whole lot closer to home, at Dendy's brand new Coorparoo Square cinema.
Even if you don't live quite so nearby, you'll still want to check out the city's newest picture house. Not only will the new complex boast seven standard cinemas, but it will also feature three Dendy Premium Lounge screens, too. Think Gold Class meets arthouse, with reclining seats and during-movie dining treats.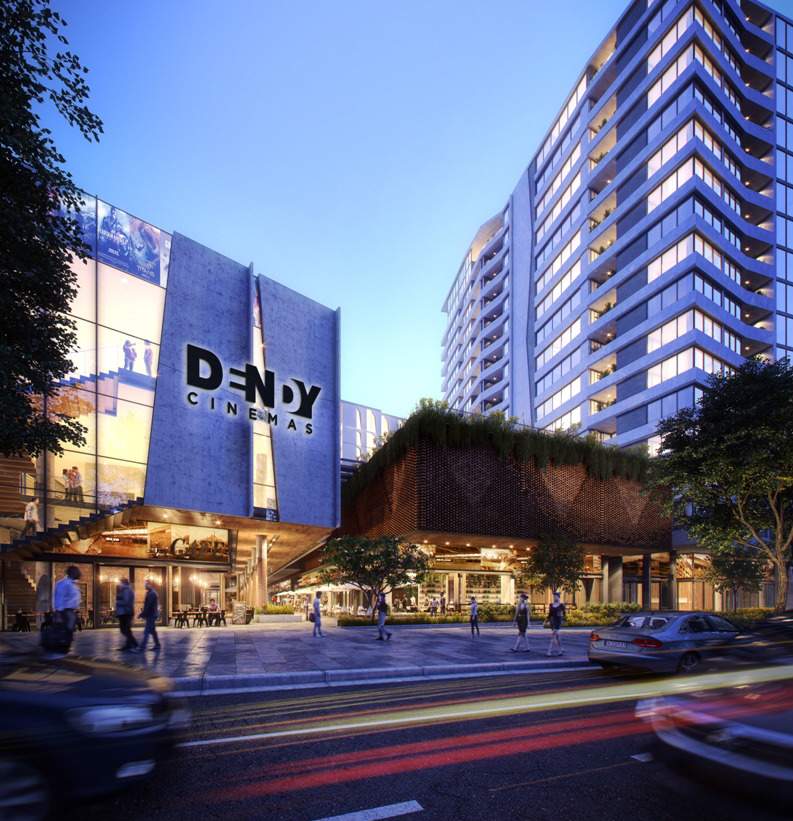 With their popular Portside venue still up and running at Hamilton, that'll make two Dendy Cinemas operating in Brisbane. If you're feeling a bit of déjà vu, that's because the cinema chain previously had a second location on George Street in the CBD, back before it became Tribal Theatre.
Today's announcement also confirms Dendy as the first tenant announced for a Coorparoo development that has been quite a long time coming. More than a decade ago, the spot on the corner of Old Cleveland and Cavendish Roads was a Myer, but other than some short-lived indoor markets, it has mostly lain dormant of late. Three residential towers, a food hall and a retail complex will also be built on the site, with work due to start later this month.
Published on April 21, 2015 by Sarah Ward