Ten Films You Need to See in 2019
From Quentin Tarantino's star-studded Manson-era movie to the return of the screen's kookiest family.
New year, new resolutions, new you. That's how it works, right? There's another new thing that January 1 always heralds: a new batch of movies to add to your watch list.
2018 was filled with great films, whether you fell head over heels for the year's best picture Oscar winner, reignited your love for web-slinging superheroes or found yourself laughing (and nodding) along to a savage satire. And, yes, we're calling it already — 2019 will serve up another ace cinema slate.
We've said it before and we'll say it again: there's never a bad year for movies. With more than 400 hitting Australian cinemas across each and every 12-month period, that's more than 400 chances to be blown away by the latest big-screen offering. They won't all be winners, but some will boast something special. We've got our fingers crossed for crime epics, animated gothic families and the return of everyone's favourite assassin — and the rest of our ten must-sees.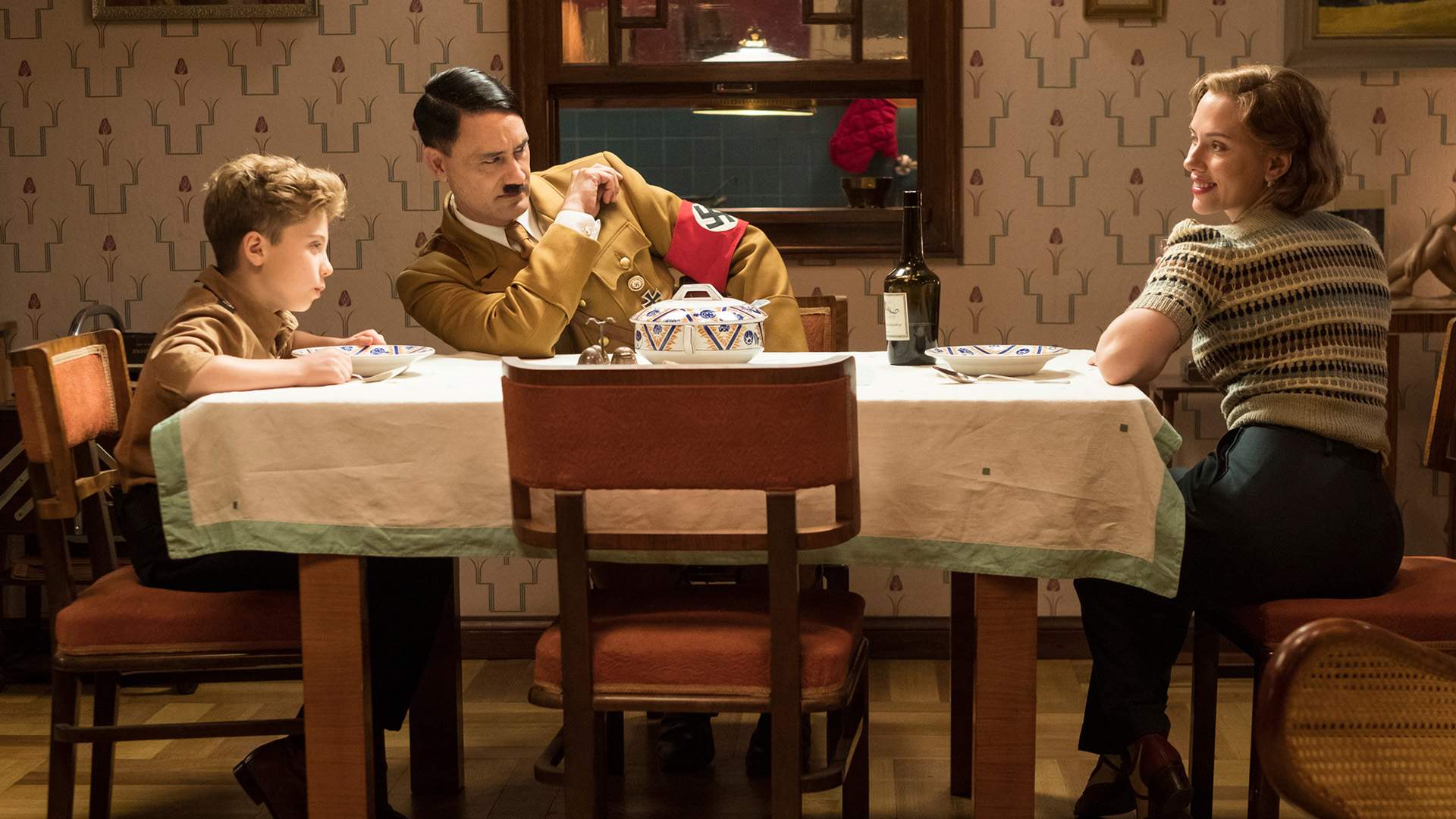 JOJO RABBIT
When you've made the leap from offbeat New Zealand comedies to one of the most memorable Marvel movies in recent years, what comes next? A film about a young boy trying to survive the Second World War and just casually playing with an imaginary Hitler, obviously. Yes, that's Taika Waititi's next project. As well as writing and directing Jojo Rabbit (as based on Christine Leuen's book Caging Skies), Waititi is playing the Nazi leader, with Scarlett Johansson, Sam Rockwell, Stephen Merchant, Rebel Wilson and Game of Thrones' Alfie Allen also among the cast. And if you're wondering about the tone, Waititi put it best when asked about being a Maori playing Hitler: "what better 'fuck you' to that guy?!"
Release date TBC.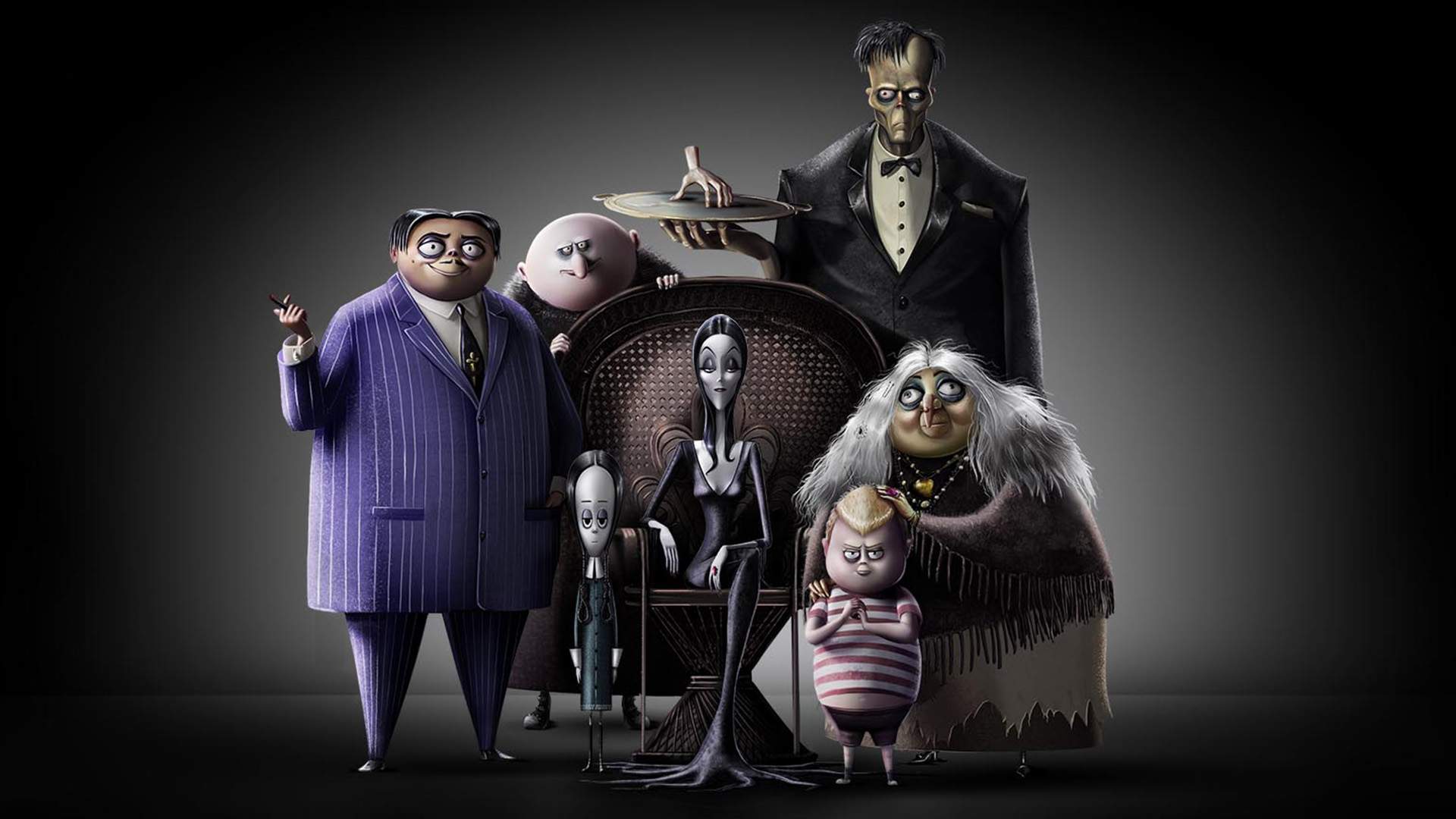 THE ADDAMS FAMILY
They're creepy and they're kooky, mysterious and spooky, and altogether ooky. They're also headed back to the big screen. The first two 90s-era Addams Family movies are still black comedy delights (just don't ever, ever watch the awful third effort, Addams Family Reunion), so here's hoping that the new animated version lives up to their legacies. And the legacy of the 60s TV series that started it all, of course, introducing the world to an all-round eclectic clan. Simply called The Addams Family, the 2019 flick certainly has the right voice cast, with Oscar Isaac as Gomez, Charlize Theron as Morticia, Chloë Grace Moretz as Wednesday, Stranger Things' Finn Wolfhard as Pugsley, and Nick Kroll as Uncle Fester. That said, a live-action version starring Isaac really wouldn't go astray.
In cinemas December 5, 2019.
LITTLE WOMEN
After earning audience applause and critical acclaim for Lady Bird, anticipation was always going to be high for Greta Gerwig's second solo directorial effort. With the Oscar-nominated filmmaker now tackling Louisa May Alcott's Little Women, it's even higher still. Immersed in a family of sisters in 1860s Massachusetts, the novel is a classic for a reason — and, in its eighth big-screen adaptation, it'll come to life with a plethora of fantastic actors. Gerwig not only reunites with Lady Bird's Saoirse Ronan and Timothée Chalamet, but also directs everyone from Emma Watson, Lady Macbeth's Florence Pugh and French star Louis Garrel to Bob Odenkirk, Laura Dern and Meryl Streep.
Release date TBC.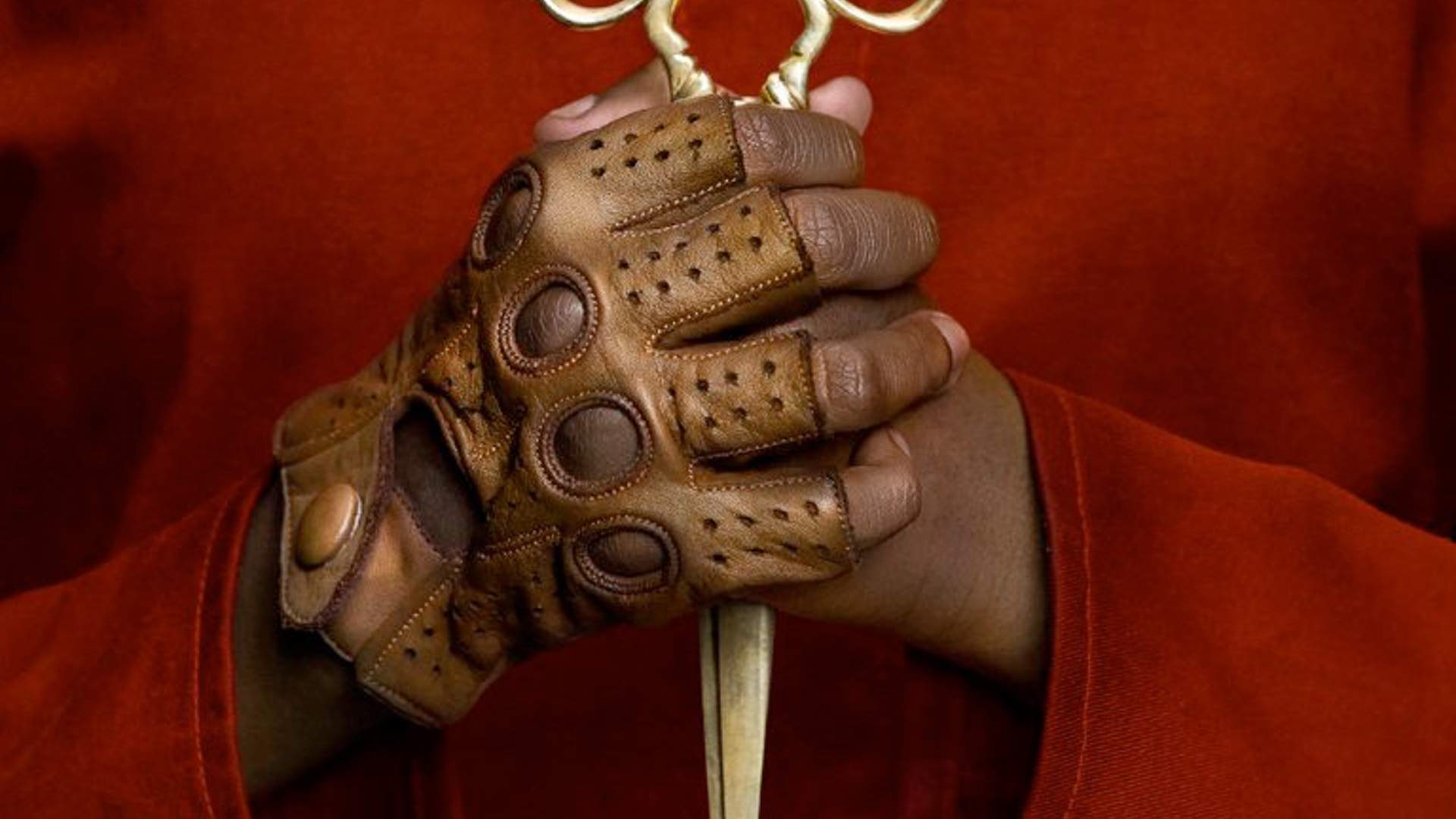 US
You shouldn't judge a movie by its poster. You shouldn't judge a movie before you've seen it, full stop. But you should definitely get excited by the first glimpses of Us, which both boast a very welcome phrase: "a new nightmare from the mind of Academy Award-winner Jordan Peele". In his follow-up to 2017's Get Out, the comedian turned writer-director is serving up something creepy once again, this time focusing on two couples (Lupita Nyong'o and Black Panther's Winston Duke, plus Elisabeth Moss and Tim Heidecker) holidaying by the beach. Like Get Out, it's probably best to know as little as possible before you see the psychological thriller, but your interest should well and truly be piqued.
In cinemas March 14, 2019.
THE TRUTH
As well as winning this year's Palme d'Or for Shoplifters, Hirokazu Kore-eda has made eleven films this century alone. His twelfth promises something different, however, with the prolific Japanese auteur making his English and French-language debut. He has quite the cast to help, including French stars Catherine Deneuve, Juliette Binoche and Ludivine Sagnier, as well as Ethan Hawke. Story-wise, The Truth focuses on family, as Kore-eda so often does in such an empathetic way. Here, he's charting the reunion of an actress and her daughter, all while the former plays a mother who never ages in her latest sci-fi movie.
Release date TBC.
PARASITE
Whether he's making monster movies or murder thrillers, forcing the remnants of humanity onto a constantly moving train or pondering loveable super pigs, a new Bong Joon-ho film is an event. Two years after Okja, his next effort takes the director back to his native South Korea — and back to working with Memories of Murder, The Host and Snowpiercer's Song Kang-ho. The feature's narrative is reported to follow two families, who are different but alike. It's being called a drama, and yet anything could happen from there in Bong's hands. That said, if you were hoping for something completely otherworldly and odd,  apparently Parasite's title isn't as literal as you might expect.
Release date TBC.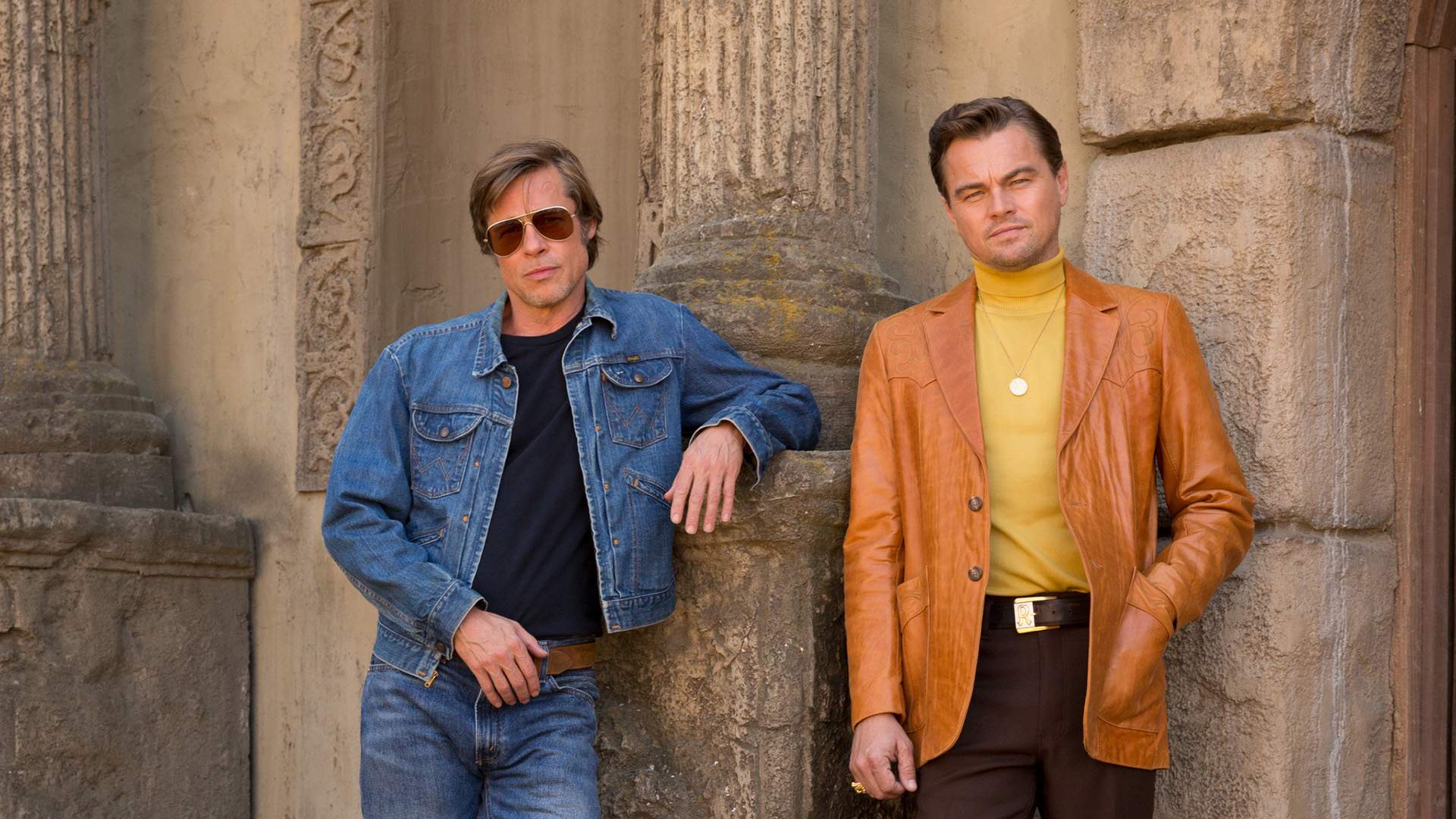 ONCE UPON A TIME IN HOLLYWOOD
If Once Upon a Time in Hollywood really is Quentin Tarantino's second-last film — he's said he'll stop directing movies after ten — then he's working up to retirement with a bang. The filmmaker's ninth movie features Leonardo DiCaprio as a struggling actor, Brad Pitt as his stunt double and Margot Robbie as his neighbour, who happens to be Sharon Tate. If you know both your Hollywood history and your US crime history, then you'll know that QT's latest isn't just an account of Tinseltown in the 60s. With Australian actor Damon Herriman going all helter skelter, it's also a Manson family murders flick. The rest of the cast is a who's who of Hollywood today, including Tarantino regulars Kurt Russell, Tim Roth, Bruce Dern, Zoe Bell and Michael Madsen, plus Dakota Fanning, Lena Dunham, Al Pacino, Timothy Olyphant and Luke Perry. Oh, and up-and-comers Maya Hawke and Rumer Willis as well, aka the daughters of Uma Thurman and Ethan Hawke, and Demi Moore and Bruce Willis, respectively.
In cinemas August 8, 2019.
JOHN WICK: CHAPTER 3
Many a franchise will serve up many a next instalment in 2019, but only one really matters. It happens to be one of the best roles of Keanu Reeves' career. We'd all love a new Bill and Ted movie to happen. Some of us might just faint from excitement if Keanu made a Point Break sequel (Kurt Russell could swap in for Patrick Swayze, easy). But while we're waiting/dreaming for those, John Wick just keeps coming back. Halle Berry and Anjelica Huston join the cast for John Wick: Chapter 3, which sees the skilled assassin trying to stay alive while shooting his way out of New York. Once Keanu's stunt double, director Chad Stahelski is back in the hot seat for the third time, which should mean more kick-ass action scenes.
In cinemas May 16, 2019.
`
PORTRAIT DE LA JEUNE FILLE EN FEU
In 2011, Tomboy was one of the best films of the year, telling a tale of a young girl's struggle to be herself. In 2014, Girlhood was also ranked among the year's greatest, exploring teenage life on the outskirts of Paris. Come 2016, My Life as a Courgette achieved the same feat, with a gorgeous claymation account of an orphan's quest to be loved. They all stem from the pen of Céline Sciamma, with the French filmmaker also directing the first two — and now she's both writing and helming Portrait de la jeune fille en feu. Starring Valeria Golino (Daughter of Mine) and Adèle Haenel (BPM (Beats Per Minute)), the drama follows Heloise, who, after escaping convent life, is about to be married. Then, as was custom at the end of the 18th century, an artist, Marianne, arrives to paint her wedding portrait.
Release date TBC.
THE DEAD DON'T DIE
Let's just throw a heap of great names at the page, like Tilda Swinton, Bill Murray, Tom Waits, Adam Driver and Steve Buscemi. They've all worked with Jim Jarmusch before, and they're doing so again in The Dead Don't Die. If that roster of talent didn't instantly earn your intrigue, the film sees the Paterson, Ghost Dog and Dead Man writer-director enter zombie comedy territory. If he can make a haunting vampire movie, aka Only Lovers Left Alive, then of course he can tackle another type of the undead. The cast keeps going, too, with  Chloë Sevigny, Selena Gomez, Caleb Landry Jones and Danny Glover also featuring.
Release date TBC.
Concrete Playground Trips
Book unique getaways and adventures dreamed up by our editors