ARTS & ENTERTAINMENT
Why Down Under's Abe Forsythe Made the Cronulla Riots Into a Comedy
There's never been a more timely moment to release a film about the Cronulla riots (even though they were ten years ago).
If there's an Aussie film that's had everyone talking over the last few months, it's Down Under. You don't make a comedy about the 2005 Cronulla riots — and about racism in Australia in general — without causing some chatter. The fact that the flick has reached cinemas at a time when the subject of prejudice and discrimination has been splashed all over the local media has certainly helped.
Actually, unless you're actor-turned-writer/director Abe Forsythe, you don't make a movie about either the horrific events of more than a decade ago or the pointless hatred behind them at all. Determined to create "a communal experience where we can all just share in just kind of how stupid and how scary everything has kind of gotten," Forsythe didn't hold back when it came to shining a light on the more problematic side of our multicultural country — and he spoke with us about his motivation, spreading a message through laughter and the timeliness of the film's release.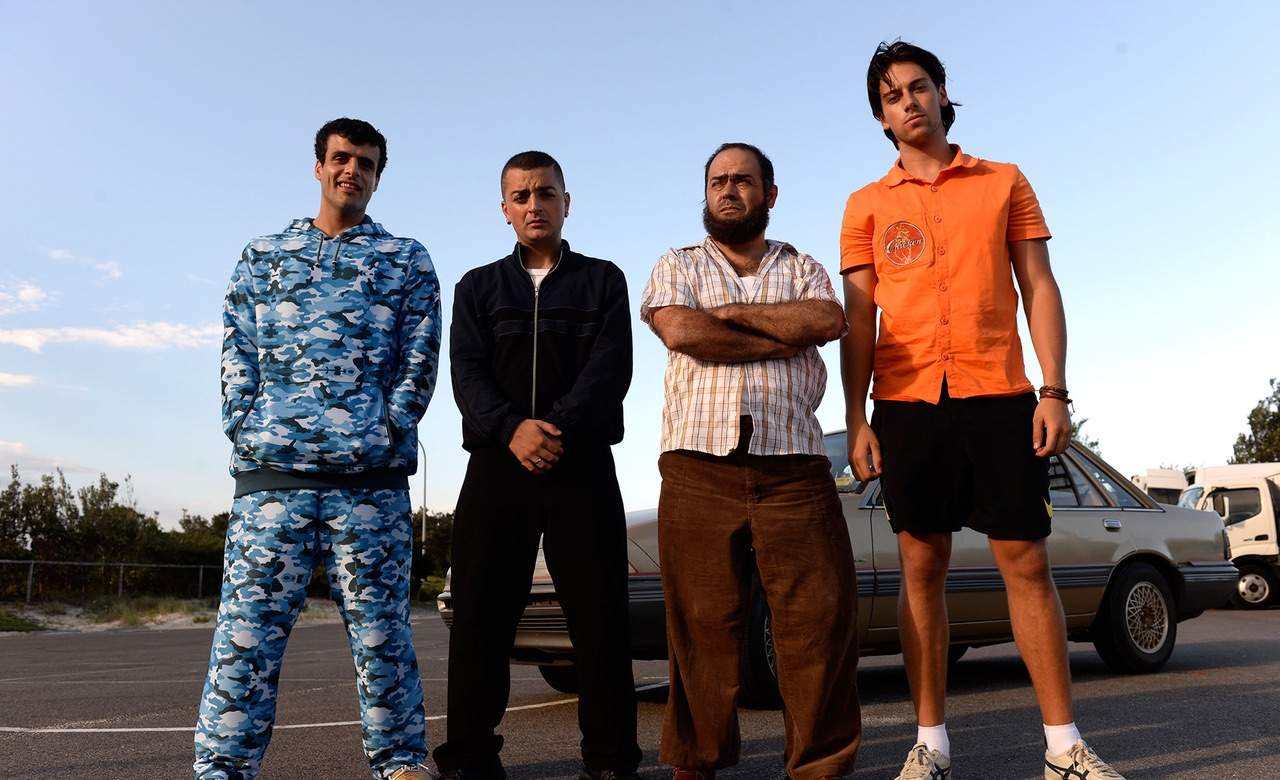 ON DECIDING TO MAKE A FILM ABOUT THE CRONULLA RIOTS
"I think the main thing for me personally was that I found that I was going to be a father, and there were two things in play. One was that I realised I didn't have much time to get the script happening because soon there was going to be someone that I was just completely responsible for, and I was kind of running out of time. And then the other was that I felt like I was bringing someone into the world and I guess I was concerned about that.
This was six years ago that I wrote it. I was looking around, and going, 'This child that I'm bringing into the world has absolutely no say about it — and what kind of world is he going to be exposed to?' So that was all stuff that led me to the Cronulla riots. Because, I mean, I've got a son, and so much of the Cronulla riots, I feel, has to do with masculinity and displaced masculinity and the way males in our country — but also everywhere around the world — the way they can deal with certain things. So it was at a particular time in my life where everything just kind of bubbled up and just fell into place. And then it wrote itself very, very easily and quickly. I mean, I spent five years working on the script, but the initial draft just kind of poured out of me."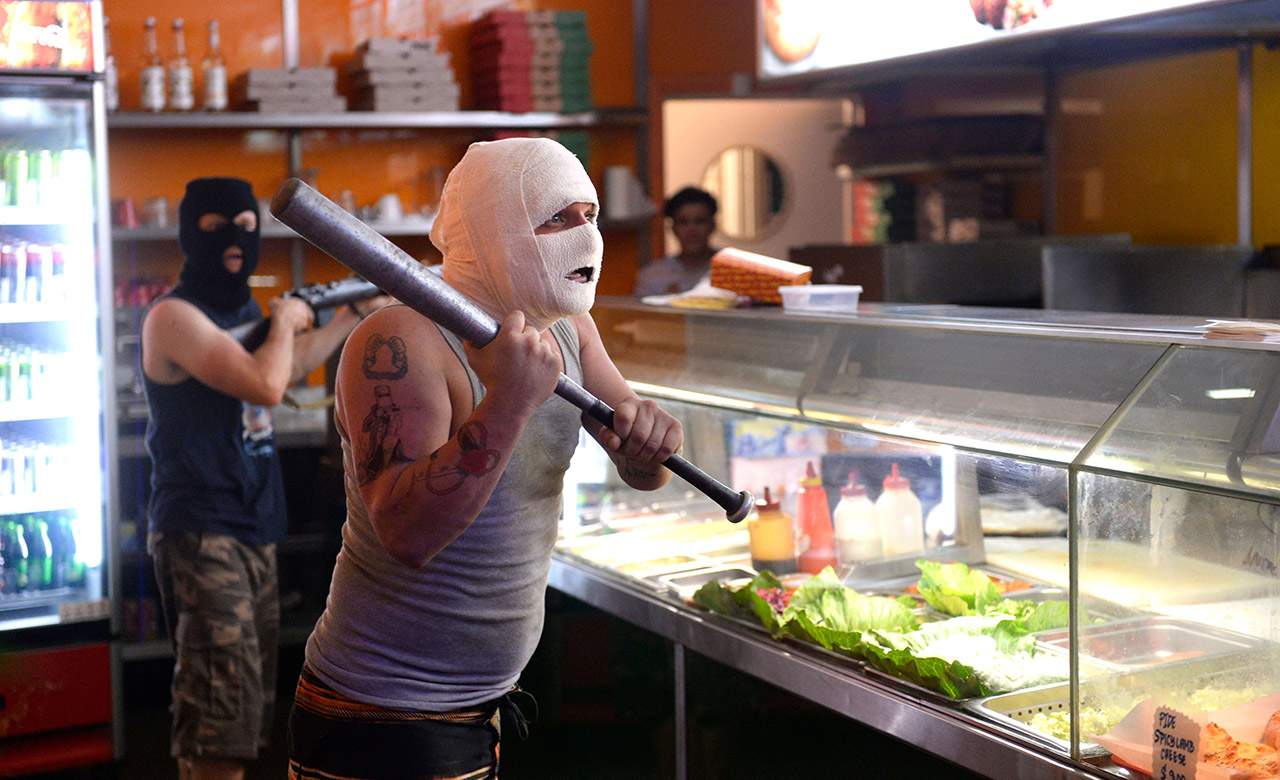 ON TURNING A HEATED HISTORICAL SITUATION INTO A COMEDY
"Before writing this script, [comedy's] what I had been working in. I had been working in comedy a long time ago when I made my first film [2003's Ned] — but the years preceding writing Down Under I'd been experimenting with telling these sorts of stories but in a comedic way in a couple of films I'd made for Tropfest and a couple of other things I'd been working on.
"For me, it's really interesting to use comedy to take an audience into a subject matter which I guess can shine light on that subject matter in a different way. And also, it's my experience that if you can make people laugh, you're actually opening them up in a way to accepting other things. If you're laughing, you're opening yourself up emotionally, and if you're opening yourself up emotionally, then you're more receptive to, you know, a movie that's actually saying something about something."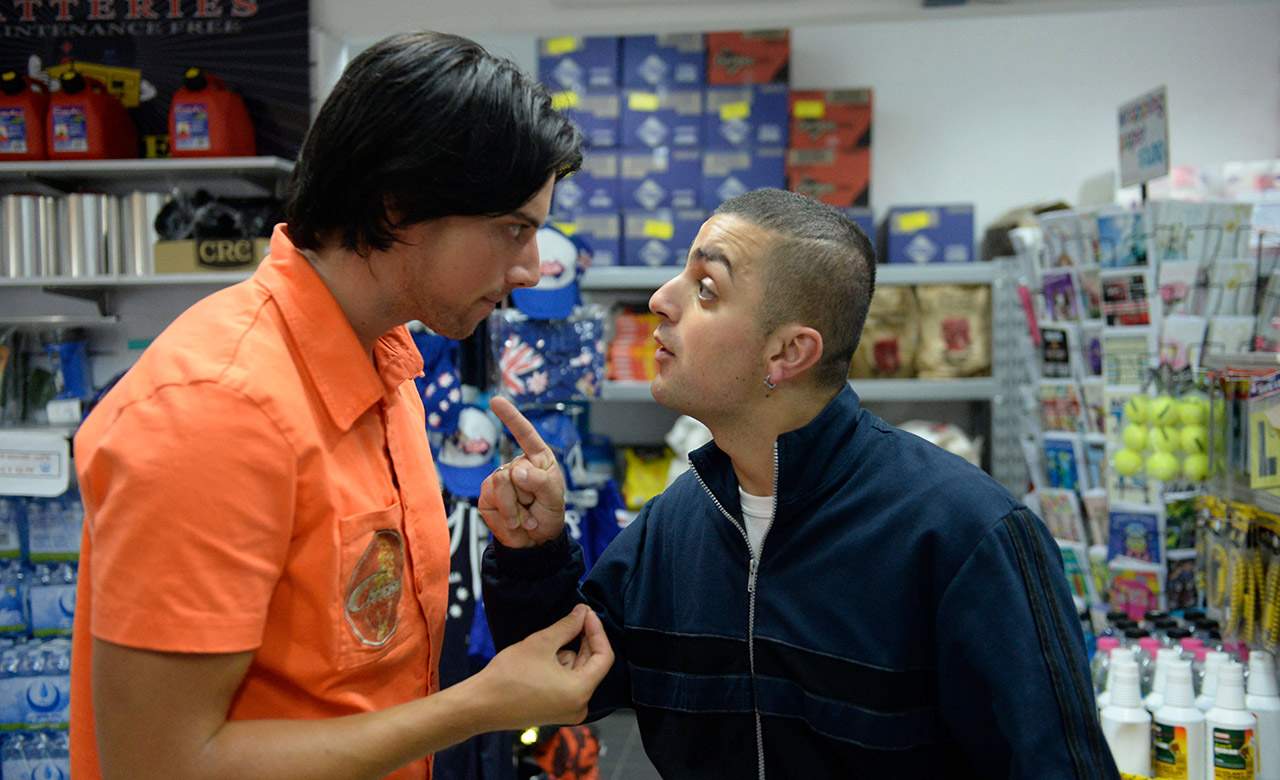 ON BALANCING HUMOUR AND TRAGEDY
"To use an example, the opening two minutes where we have all that real riot footage, one consistent thing throughout every screening of this movie that we've had has been how shocking everyone finds the opening two minutes. And I think that's partly to do with the fact that it has been ten years — and when I wrote this six years ago, one of the reasons I wrote it was that I felt like we we hadn't dealt with what happened during the riots. So, it kind of feels like we've just brushed it away, and obviously recently everything's been changing locally and internationally as well. But people were shocked by — people have always been shocked by — that first two minutes.
"We actually tested the movie without opening the movie with that footage, and when we didn't have that footage at the beginning of the movie, people actually had trouble with all the stuff that happens later in the movie because it kind of took them a little bit by surprise. But by opening the movie with all that footage, where you go, 'This happened, these people did this, and it's as bad as it looks,' we were actually kind of making people go, 'Okay, this subject matter, even though we're going to ease into comedy, there's going to be all of this other stuff which appears every now and then and eventually it's going to end this way too.'
"So it was a tricky tonal balancing act to go from scenes where you're laughing at all sorts of different things and behaviour, but then it was always important that we were jolting back into the darker aspects and easing back into the comedy... It was tricky and it took a lot of time to get it right. But I felt like you couldn't tell this particular story and deal with this subject matter without having the darker aspects in there."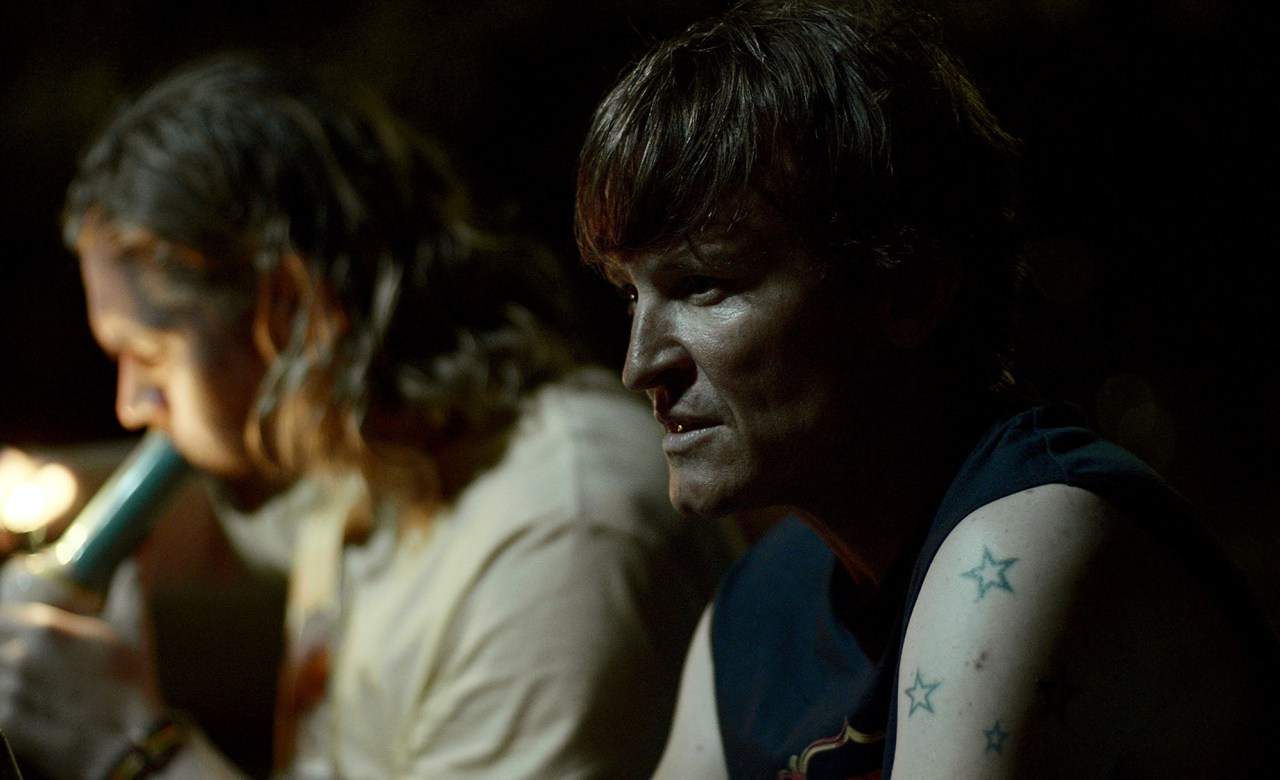 ON THE TIMELINESS OF THE FILM'S RELEASE
"I think it's going to make people question what we've done more, definitely. But it is one of those things — you can have a preconceived notion of what this movie is before you see it, but after you see it, I think it's pretty clear that we're trying to be respectful with how complicated this movie is and the issues are.
"Even if we're going to get specific about it, the last couple of weeks with everything that happened with Sonia Kruger's comments on television and Pauline Hanson and everything — it is a little bit crazy that for me, writing something six years ago dealing with this issue, that it is getting released at a time that I could not have guessed with everything that's happening in Australian and also internationally."
Down Under is currently screening in Australian cinemas. Read our review.
Published on August 23, 2016 by Sarah Ward