ARTS & ENTERTAINMENT
Five Permanent and Visiting Art Exhibitions to See This Winter in Brisbane
These exhibitions and installations are worth your time.
Five Permanent and Visiting Art Exhibitions to See This Winter in Brisbane
These exhibitions and installations are worth your time.
---
in partnership with

When it comes to high-profile, eye-catching art exhibitions, Brisbane's galleries have lately been packed. In a short space of time, we've had everyone from Yayoi Kusama to Patricia Piccinini and David Lynch. The only downside to all of these blockbuster shows is that they can't stick around, so it's a good thing this creative city isn't short on epic artwork of the permanent kind either.
To bring you this round-up of current exhibitions and installations worth seeing and capturing, we've partnered with Samsung, whose new Galaxy S9 and S9+ phones have the low-light capability to give you clear photographs even in the most dimly lit of indoor environments. Some of these works have earned quite the reputation, others are hidden secrets and at least one you'll kick yourself if you forget about. We'd say they're all worth the price of admission, but as an added bonus, they're all also free to view.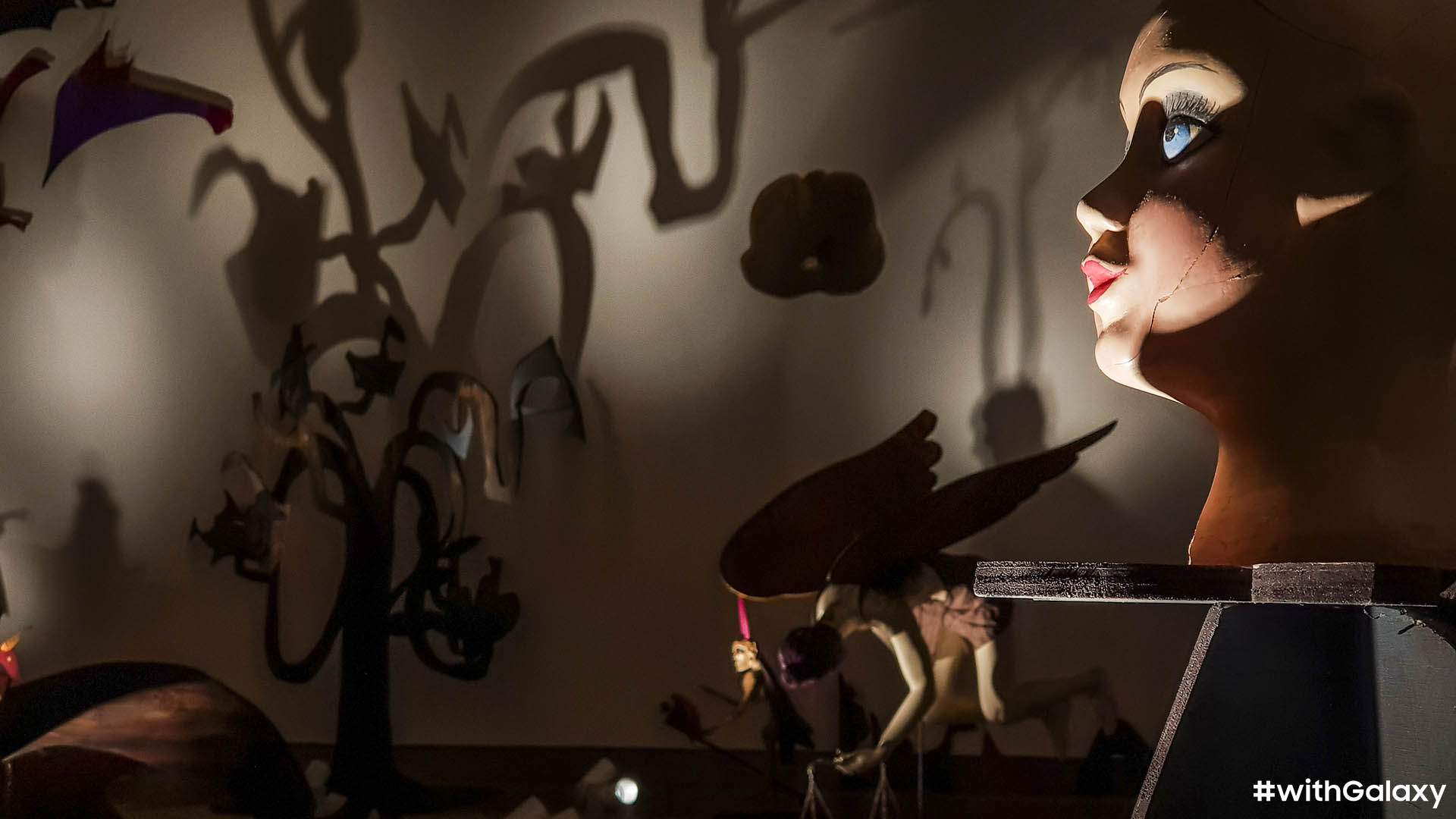 IN THE GARDEN OF GOOD AND EVIL AT QUEENSLAND ART GALLERY
Brisbane artist Judith Wright invites us into the mind of a lost child in this spooky installation of dolls and shadows at Queensland Art Gallery. In the Garden of Good and Evil is an at-times nightmarish journey into the heart of love and loss — themes Wright has been exploring since the early noughties. Featuring found objects like wooden mannequins, it also features a silhouetted dreamscape cast across the walls – ideal fodder for photography and trippy Insta stories if you have a camera with the low-light ability. Heightening the sensory experience, a sound piece called The Garden will bring your ears into the game as well. In the Garden of Good and Evil will be kicking around until early September, so there's still time to take to the banks of Brisbane for this peculiar display.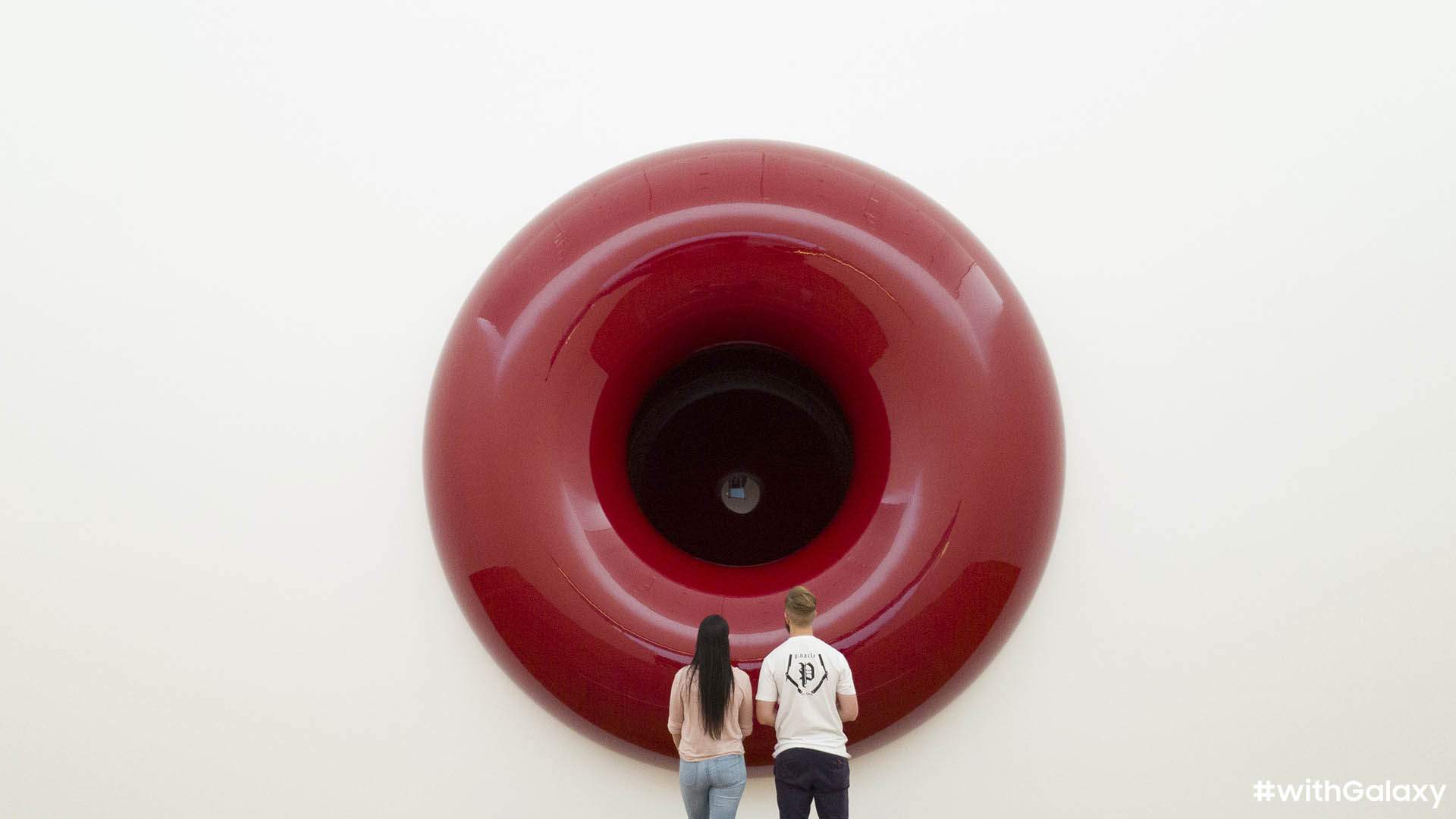 ANISH KAPOOR AT GOMA
British sculptor Anish Kapoor's red ring is a transfixing commission that you may not be able to take your peepers — or, let's face it, phone screens – off. Made of resin fibreglass and red lacquer, it hangs heavy and bold on the wall of GOMA. The red in this doughnut-shaped piece is significant, as it represents the red that flows through our bodies and the idea that inside and out are often interchangeable. This work leans into the field of architecture as well, and certainly plays on the senses. Having not been shown since all the way back in 2008, it's also a rare sight, so one worth catching. And if you head along to GOMA's Up Late series on Friday evenings, you'll also be able to hit up the bar, grab a bite and hear some DJs spin — mandatories for any decent weekend.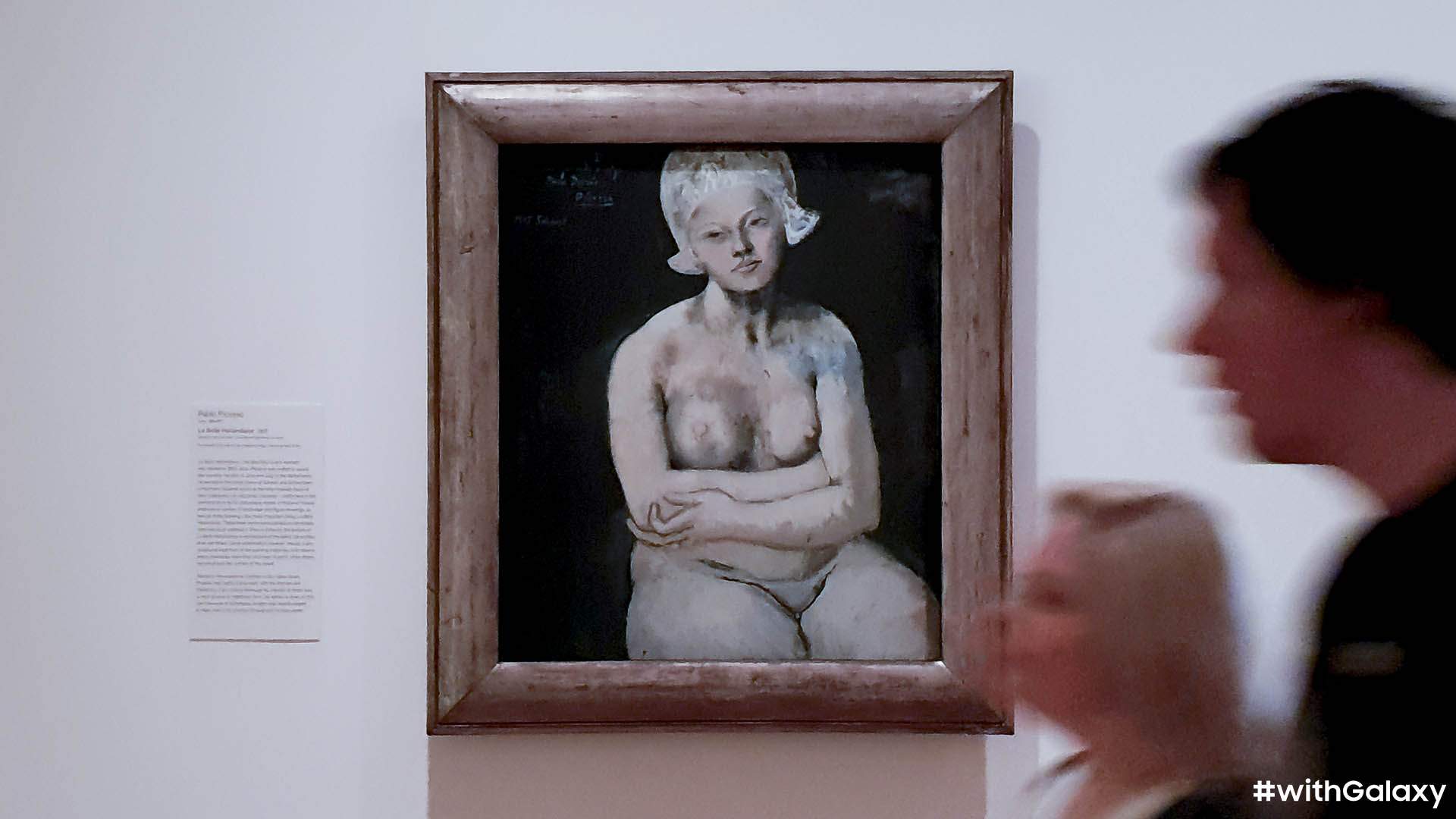 PABLO PICASSO'S LA BELLE HOLLANDAISE AT QUEENSLAND ART GALLERY
Pablo Picasso is considered one of the greatest artists that ever lived, and one of his early paintings sits in the Queensland Art Gallery for everyone to see. Long-term Brisbanites will remember GOMA and QAG hosting several different Picasso shows, but you can see his La Belle Hollandaise every day of the week. Painted in 1905, bought by QAG in 1959 and permanently stationed in its Gallery 9, it's a depiction of an unknown white-bonneted Dutch woman, whipped up when Picasso was holidaying in the Netherlands. You won't spy his famous cubist style here, but you will see an intricate, delicate work that also ranks among his most realistic efforts.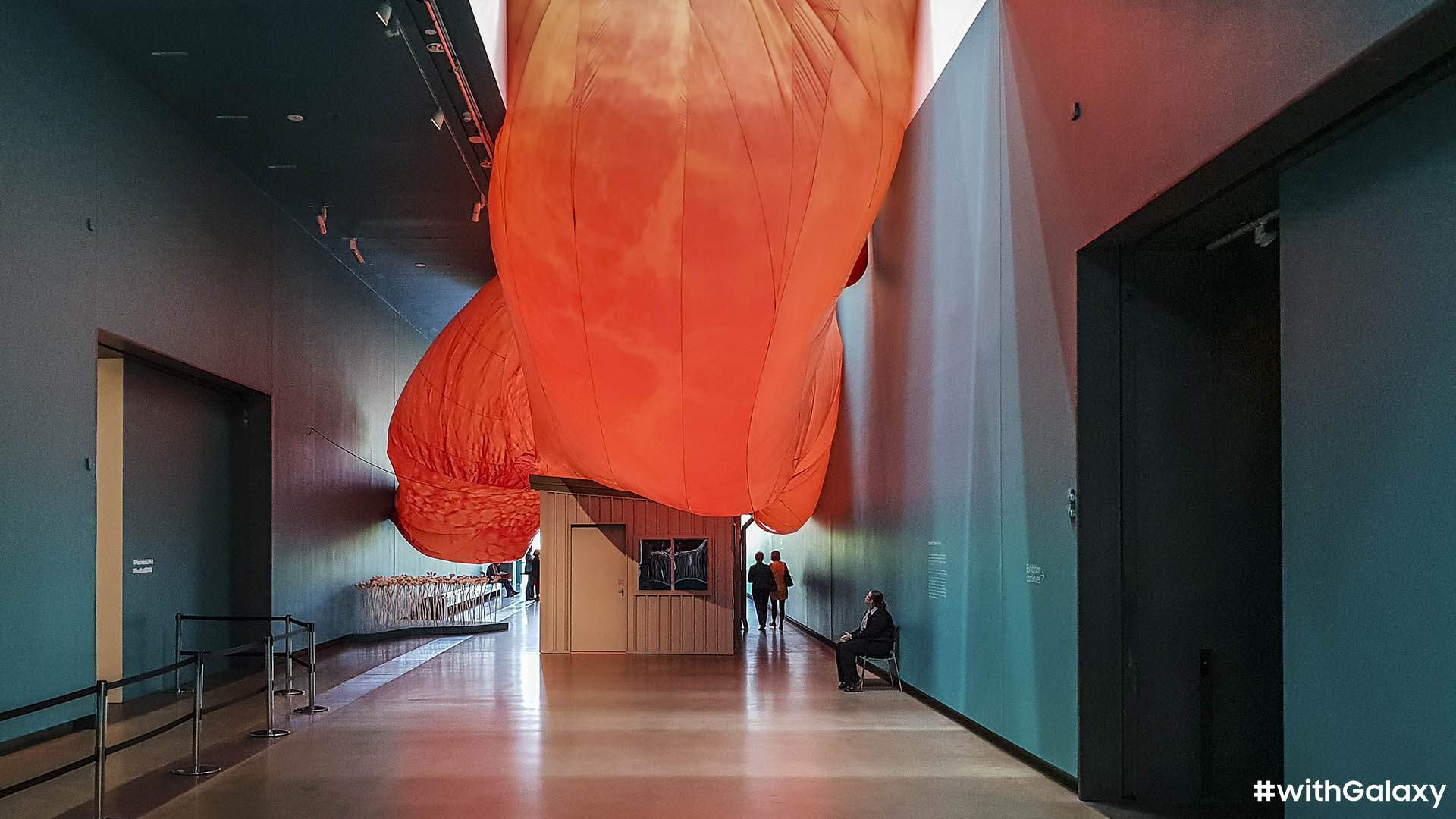 CURIOUS AFFECTION AT GOMA
Great art should inspire, challenge and provoke — and the 20-year retrospective by renowned Australian artist Patricia Piccinini's Curious Affection, certainly does all of the above. Taking up the entire ground floor of GOMA, the ambitious exhibition features her fantastic hybrid beings and includes a large-scale inflatable sculpture. Explore Piccinini's inspiration for the exhibition via audio stories, tune in to her matching YouTube playlist, or head to the Cinematheque for a series she's curated of sometimes scary films, with horror and sci-fi classics in the lineup. Night-time screenings and talks are worth leaving your doona for this winter, as is the prospect of being challenged on your notions of perfection and humanity.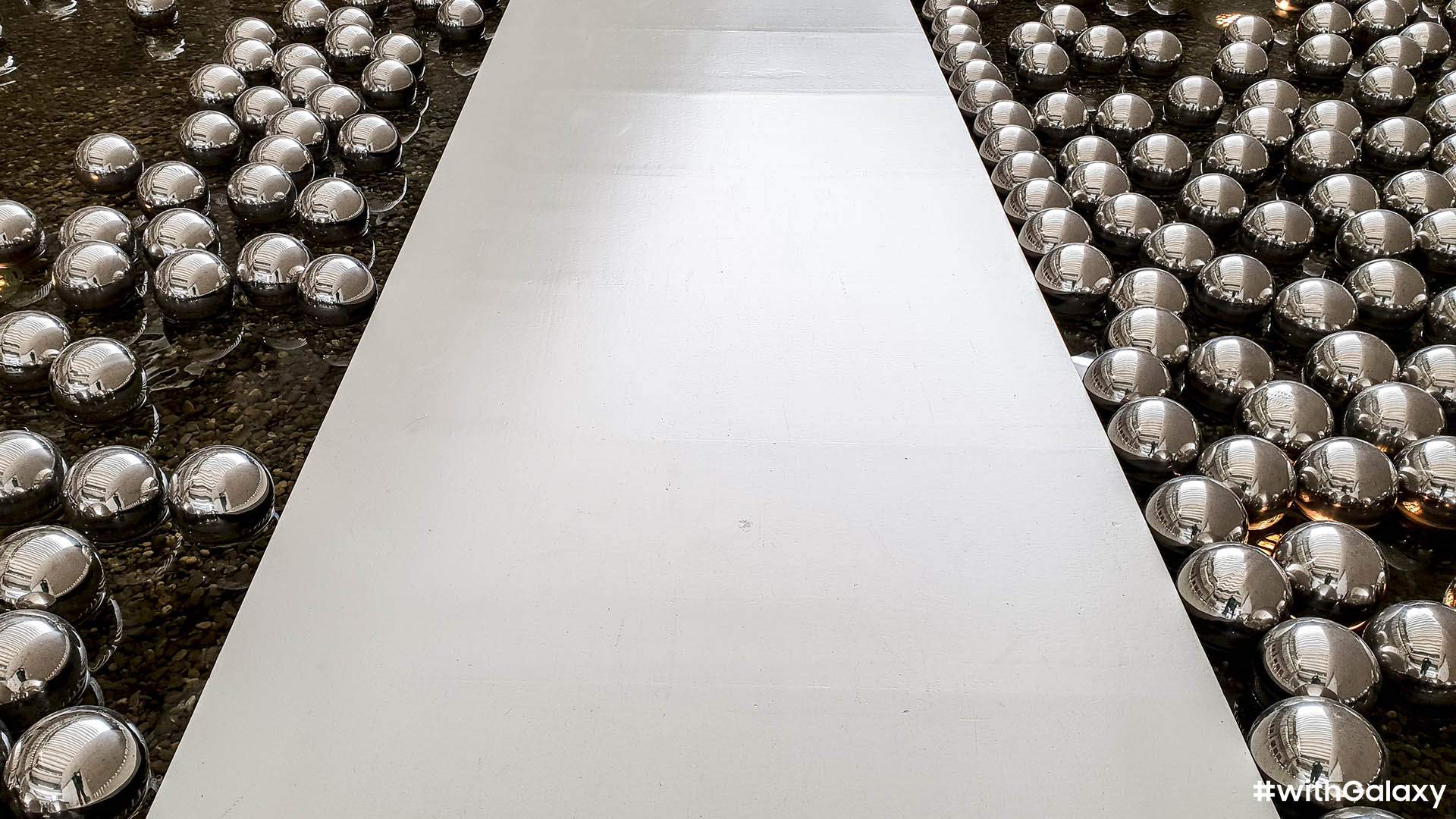 YAYOI KUSAMA'S NARCISSUS GARDEN AT QUEENSLAND ART GALLERY
No big deal, but you can see one of the most iconic and praised works by Yayoi Kusama in the middle of Queensland Art Gallery. Actually, it is rather a big deal. Featuring hundreds of mirrored balls floating in water, the epic Narcissus Garden installation fills a central walkway of the gallery. The water is symbolic, as in Greek mythology, Narcissus, staring into his reflection in a pool, falls in love with it and stays transfixed there until he dies. That makes this the perfect spot for your most self-aware selfie.

Instead of spending your winter nights on the couch, discover all the after-dark happenings in your city here — and don't forget to document it all on the new Samsung Galaxy S9 and S9+, designed especially for low light so you can capture your best moments no matter what.
Images: Cole Bennetts.
Published on June 19, 2018 by Sarah Ward