ARTS & ENTERTAINMENT
Five Top-Notch (and Not Boring) Brisbane Date Ideas for This Week
Just think of us as your cultural wingman.
Tired of the classic movie and dinner date night combo? Us too. That's why we're always on the hunt for new things to do, scouring the city for not-boring Brisbane activities — ones that are guaranteed to take your next date way beyond done-before beers at the pub. Whether you're taking someone on a second date or doing your 100th with your significant other, we've got some killer (and, yes, cute) ideas for dates to go on this week, no matter how much money you've got to spend. Just think of us as your cultural wingman. You're welcome.

FREE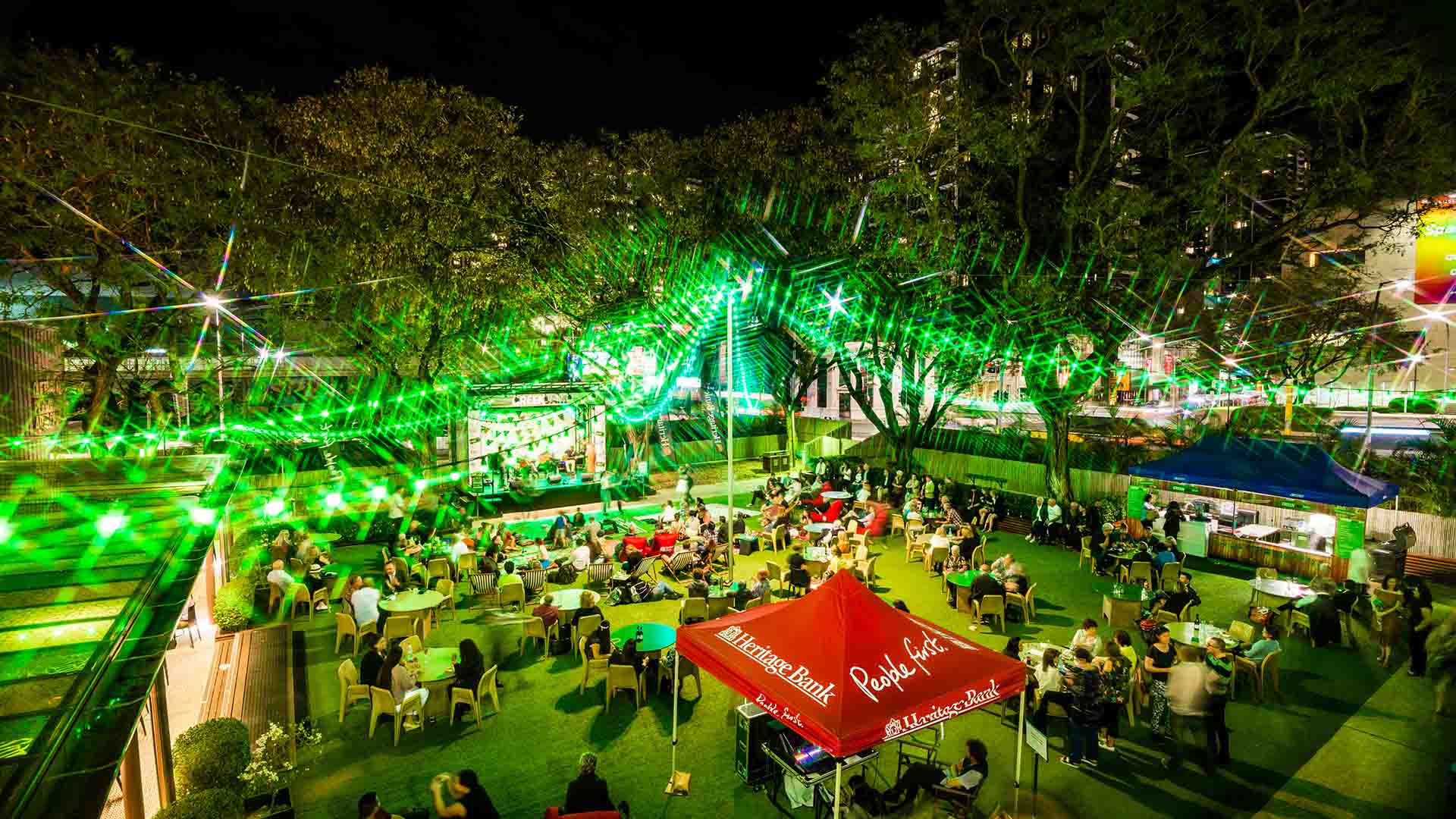 LISTEN TO LIVE TUNES IN A GRASSY SOUTH BANK SPOT
When the working week is done, couples just wanna have fun. We're paraphrasing Cyndi Lauper because she knows what she's singing about. If you and your other half's idea of taking her advice involves listening to ace musos belt out a few tunes, then QPAC's returning Green Jam is the Friday afternoon session you're looking for.
All about live music, tasty bites to eat and kicking back in a grassy spot a stone's throw from the inner city, the regular event offers an ace start to your weekend from 5.30–7.30pm. This year's season will run between Friday, July 30–Friday, August 20, so you can warm up your winter with an outdoor songfest at the Melbourne Street Green (aka that vibrant patch of turf just past the Cultural Centre walkway).
The music lineup changes weekly and, food-wise, you can tuck into pizzas and arancini — while sipping wine and beer, including of the non-alcoholic variety. Entry is free, but you'll obviously have to pay for the eating and drinking part of the evening.

UNDER $20
CHECK OUT A DOG-FRIENDLY MARKET
All dogs go to heaven, or so 80s animated movies have taught us. All Brisbane dogs and their pooch-loving duos that own them can also go to the city's one-day canine-centric market, aka Paws-Fest — aka pupper heaven on earth.
A non-profit affair raising funds for RSPCA Queensland, this market will be filled with more pet fare than a furry woofer can shake its tail at. There'll be more than 50 stallholders slinging their wares, so your cute pooch won't go home with empty paws. Expect everything from treats to toys, plus food trucks serving snacks for humans, when the event takes over Eagle Farm's Paws & Relax from 9am–3pm on Sunday, August 1.
All two-legged attendees are invited to pay a gold coin on entry, and to bring their four-legged besties on leashes, too; however if you and your special someone are in need of a pooch, the RSPCA will be on hand. We're not saying that this is the excuse you need to adopt a pupper, stock up on everything it needs, contribute to a very worthy cause and then start living your best dog-filled life – but we're not not saying that either.

UNDER $50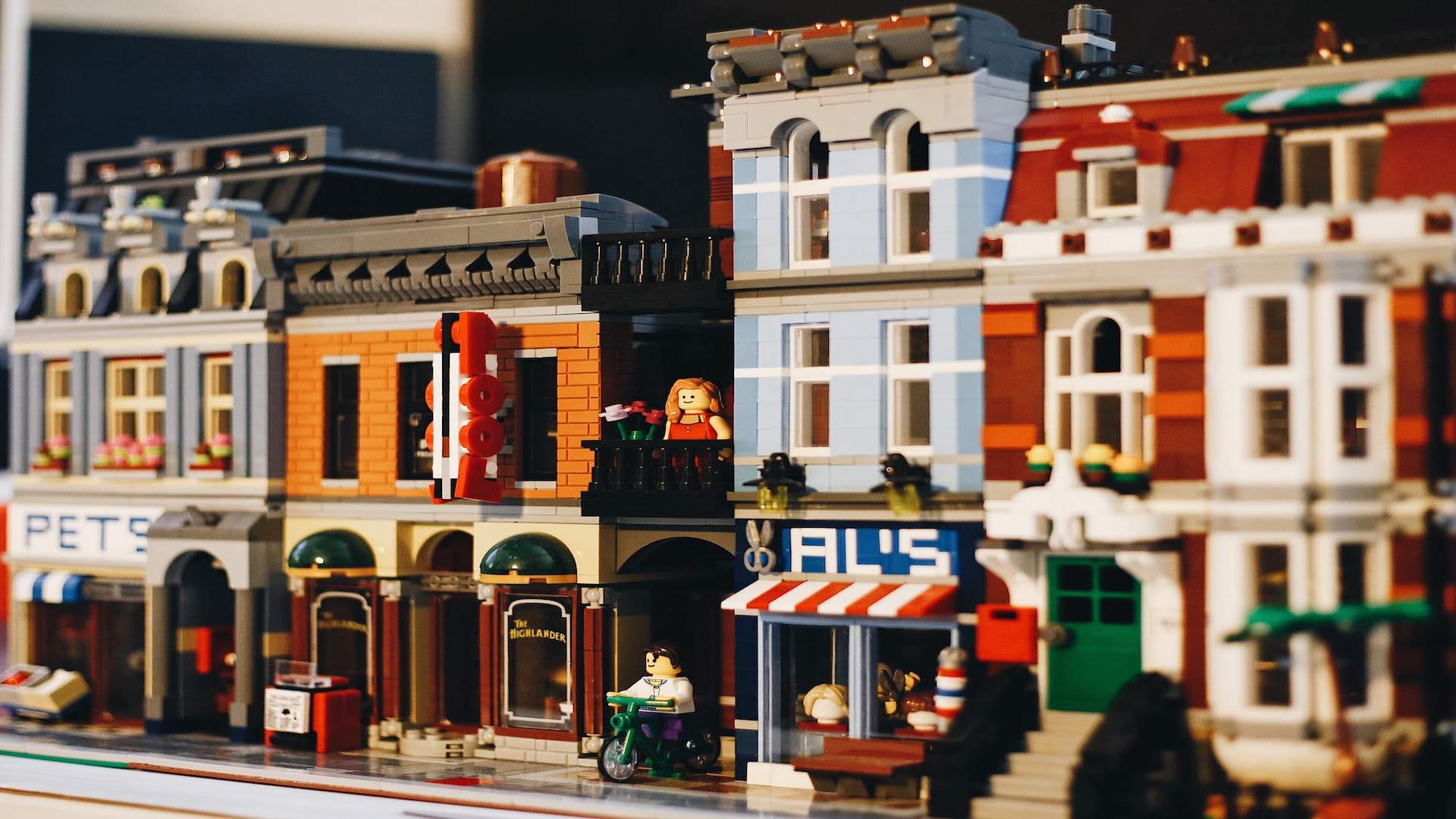 TOUR THE WORLD IN LEGO FORM
Brisbanites, if you and your significant other haven't yet clocked Big Ben with your own eyes, stood before the Arc de Triomphe or checked out the Leaning Tower of Pisa, you're not going to be able to in the near future. But, while Australia's closed borders means that holidaying overseas and seeing the world's most stunning sights is currently off the cards, you can still mosey over to Queensland Museum and scope out their Lego counterparts.
At the Brickman Wonders of the World exhibition, more than 50 structures have been recreated using plastic bricks — because Lego definitely isn't just for kids. This is a family-friendly showcase, so expect to have more than a little pint-sized company. You're never too old to take a peek at a four-metre-tall Lego space shuttle, see a 120-kilogram replica of the Titanic or check out a 4.65-metre-long map of Tokyo's subway system, though.
That's all on offer until Monday, October 4 — with more than 1.3 million bricks used to create everything from the Pyramids of Giza to the Great Wall of China.

UNDER $100

FEAST YOUR WAY THROUGH A FOOD FESTIVAL OR TWO
Grabbing something to eat with your favourite person is a standard date activity. Hitting up a food festival or two is far more exciting, obviously. So, when you're planning your time together this week, you just need to gauge how hungry you both are.
From Thursday, July 29–Sunday, August 1, you can take your rumbling stomachs and their yearnings for something scrumptious down to James Street — and fill them with tasty treats at the James Street Food and Wine Trail. Over a four-day period, the New Farm precinct will become a culinary wonderland for the ninth time, once again highlighting the gastronomic delights of the area. That includes devouring delicious dishes and drinks, of course, regardless of what kind of food, beverage or event takes your fancy. And, it also boasts a whole day of market activity.
Or, from Friday, July 30–Sunday, August 1, you can make the trip north for a few seaside bites and beverages. Like seafood by the sea? Brews next to the beach? There's nothing stopping you from enjoying both at this year's Moreton Bay Food and Wine Festival. The event will also feature a pavilion dedicated to local produce, pizzas and slow-cooked meats to go with your brews, and a section that's all about home, garden and lifestyle products. Plus, if you both like pina coladas, you're in luck, because it's the festival cocktail.


EAT LASAGNE FOR DESSERT (AND DINNER)
It's easy to make, it tastes great and it's incredibly versatile. Garfield loves it, too. We'd keep listing reasons that the humble lasagne is one of the best Italian meals there is, but we're certain that we don't need to convince you or your special someone. Here's another anyway, though: it's an excellent go-to when dinner time hits, you definitely don't want to cook, and you want to tuck into something both hearty and delicious.
Salt Meats Cheese clearly feels the same, because it regularly dedicates a whole night to the Italian staple. And, for National Lasagne Day on Thursday, July 29, it's doing just that again — but it's changing things up a bit. Five different types will be on the menu for $19 each, so you can pick which ones you'd like to try. There'll be a classic bolognese version, a mortadella and pistachio lasagne, and one that heroes fior di latte, padano and truffle paste. For vegans, a mushroom ragu lasagne is on offer as well — and, for dessert, a peanut butter, chocolate pudding and Oreo type will get your tastebuds salivating.
If you're keen to eat in, you'll need to book in advance, given that folks sure do love this dish. SMC's Lasagne Affair is only happening at select venues — so you'll want to make a date with the chain's Newstead and Surfer's Paradise locations from 5pm.
There's also a takeaway option, which means that you can choose however many of the five dishes you'd like and then enjoy them all at home.
Published on July 26, 2021 by Concrete Playground