Four Things You Should Do After Seeing 'Frozen the Musical' to Make the Magic Last Longer
You saw it. You loved it. You're not ready to let it go.
in partnership with

When Frozen the Musical opened in Sydney in December 2020, it was a very big deal. Sydney was not only the first stop on the stage production's international tour, but it was one of the only places in the world where people could see a Broadway show — and it still is today.
So, if you've got your hands on one of those hot tickets, you should make the most of it. Luckily, a bunch of local venues have jumped on the bandwagon to celebrate this cultural phenomenon coming to town. If you've found yourself swept up in the magical story of Princesses Anna and Elsa — and you just can't get 'Let It Go' out of your head — make it last with these Frozen-themed treats.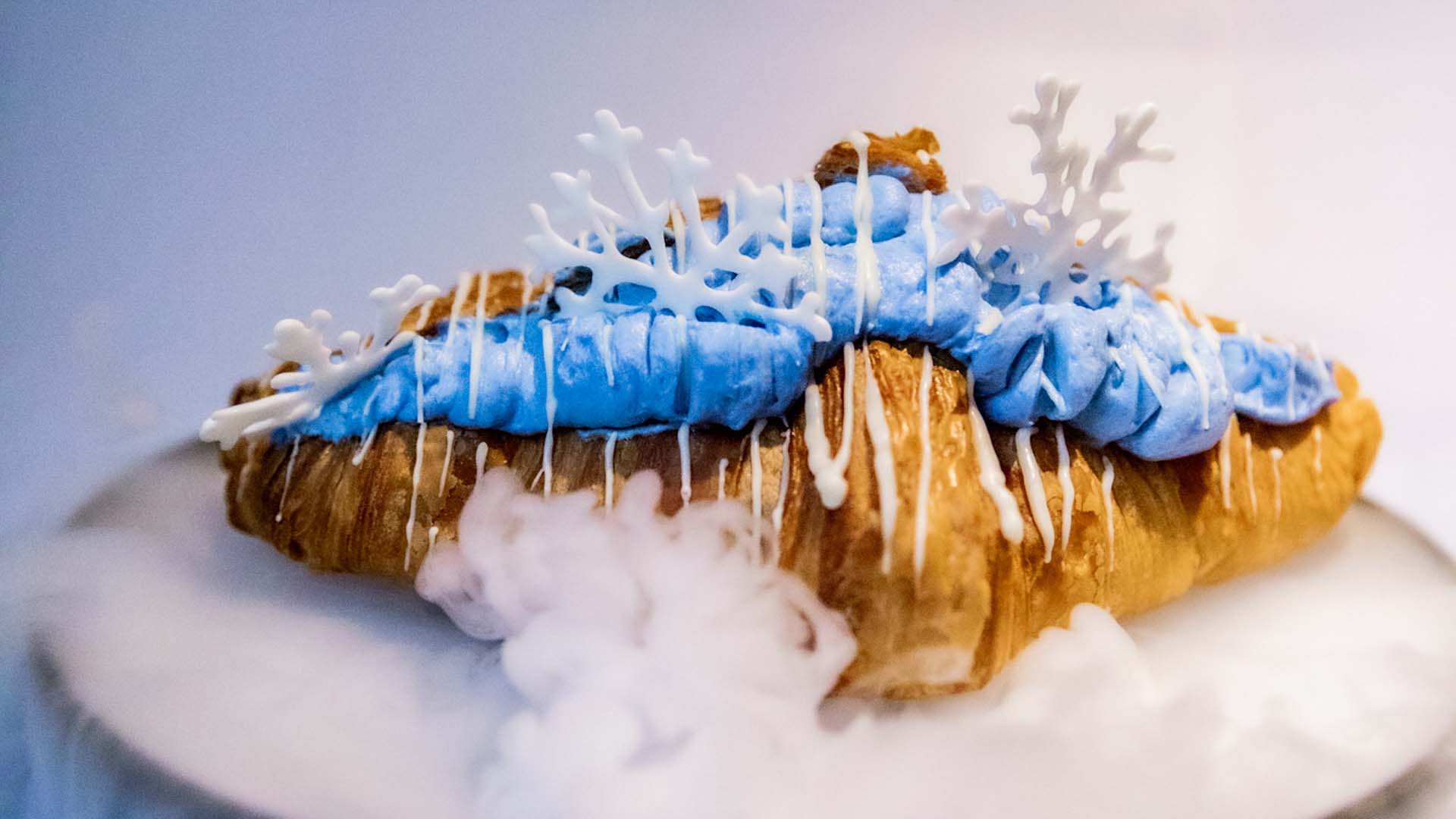 TREAT YOURSELF TO A WHIMSICAL BRUNCH
Darling Square's Auvers Cafe has pulled out all the stops with its themed menu to celebrate Frozen the Musical. The menu is available throughout the production's Sydney run, giving you the perfect excuse to indulge in a decadent brunch before or after you see the show.
For drinks, there's the Ice Palace Mocktail, the Warm Hug white hot chocolate and the Snow Queen cocktail. Sweet tooths can pair their drink with The Coronation Croissant (stuffed with creamy spirulina and blue caracao sugar flakes) or the North Mountain Pancake Stack (vibrant blue spirulina pancakes topped with lychee marscapone, vanilla ice cream and berries). After something savoury? Opt for the Arendelle Fjord (blue-eye cod with risotto, tempura oyster, spirulina fish broth and edamame) instead.

GET A BRAIN FREEZE FROM THIS ICY BLUE DESSERT
All Frozen fans know ice plays a crucial role in the story, so it should be a big part of your experience seeing the musical, too. Darling Square's Dopa Don and Milk Bar has just the thing.
The Frozen Storm is Dopa's spin on kakigōri, a Japanese-style shaved ice dessert. Kakigōri is traditionally sweetened with condensed milk, but this limited-edition version incorporates blue pea flower, blue spirulina syrup and coconut and banana cream. And as you dig into the delightful domed dessert you'll come across purple potato, sago, coconut jelly and another surprise ingredient.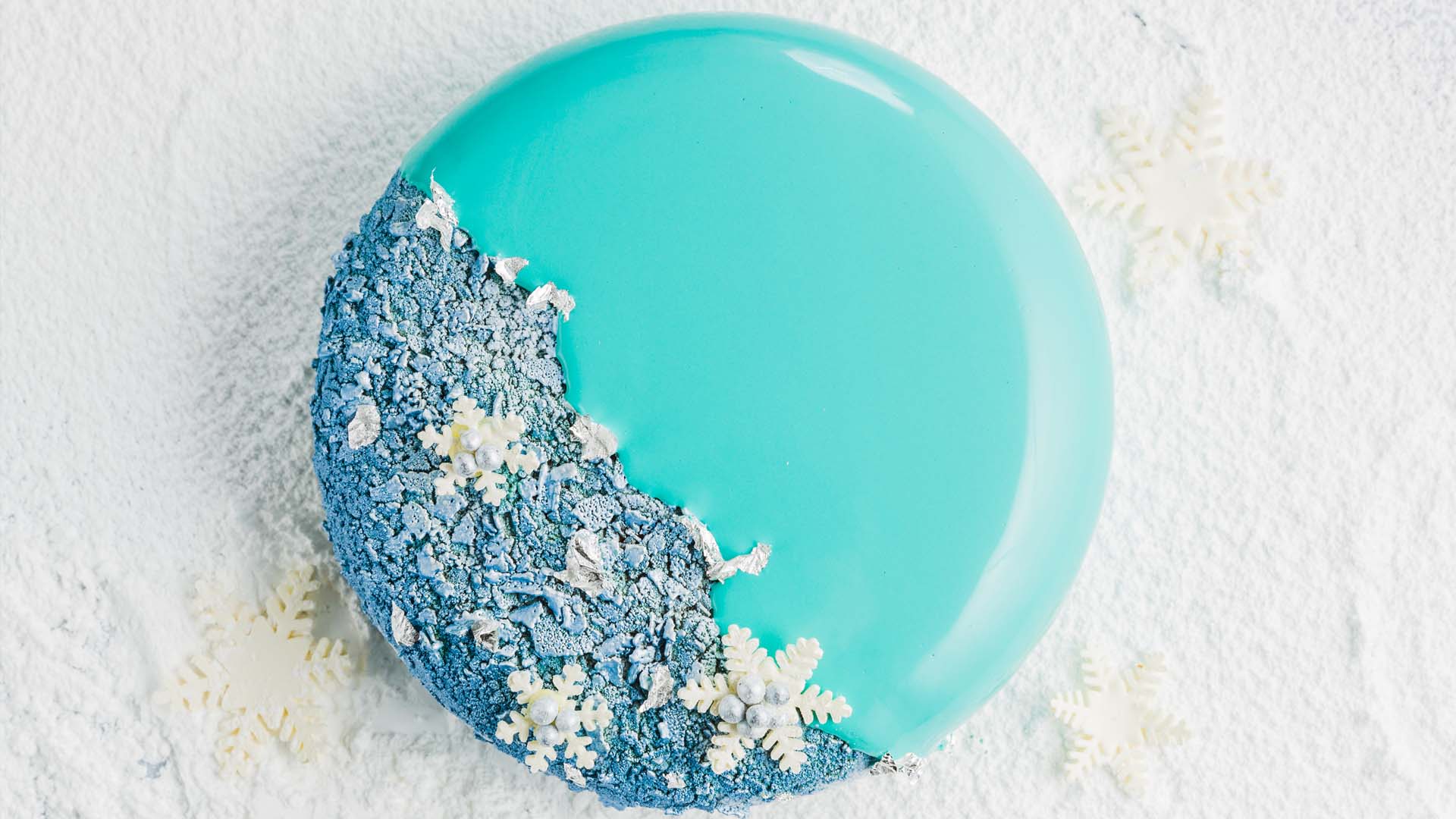 ORDER THIS OTT CAKE MADE BY DESSERT ROYALTY
When Elsa accidentally sets off an eternal winter in the Kingdom of Arendelle, it's, well, pretty bad. But Masterchef Australia alum Reynold Poernomo has once again proven his dessert king title with this Eternal Winter cake.
Available through his popular dessert bar KOI, Eternal Winter features raspberry, vanilla, mint, chocolate brownie and strawberry marshmallow. Given how intricately decorated it is, this cake is only available for click-and-collect, which you can do here.
KOI has also just announced a special Frozen-inspired Snowflake Egg, with white chocolate, vanilla and citrus, which will be available for click-and-collect from its Chippendale and Ryde stores between March 18 and April 1.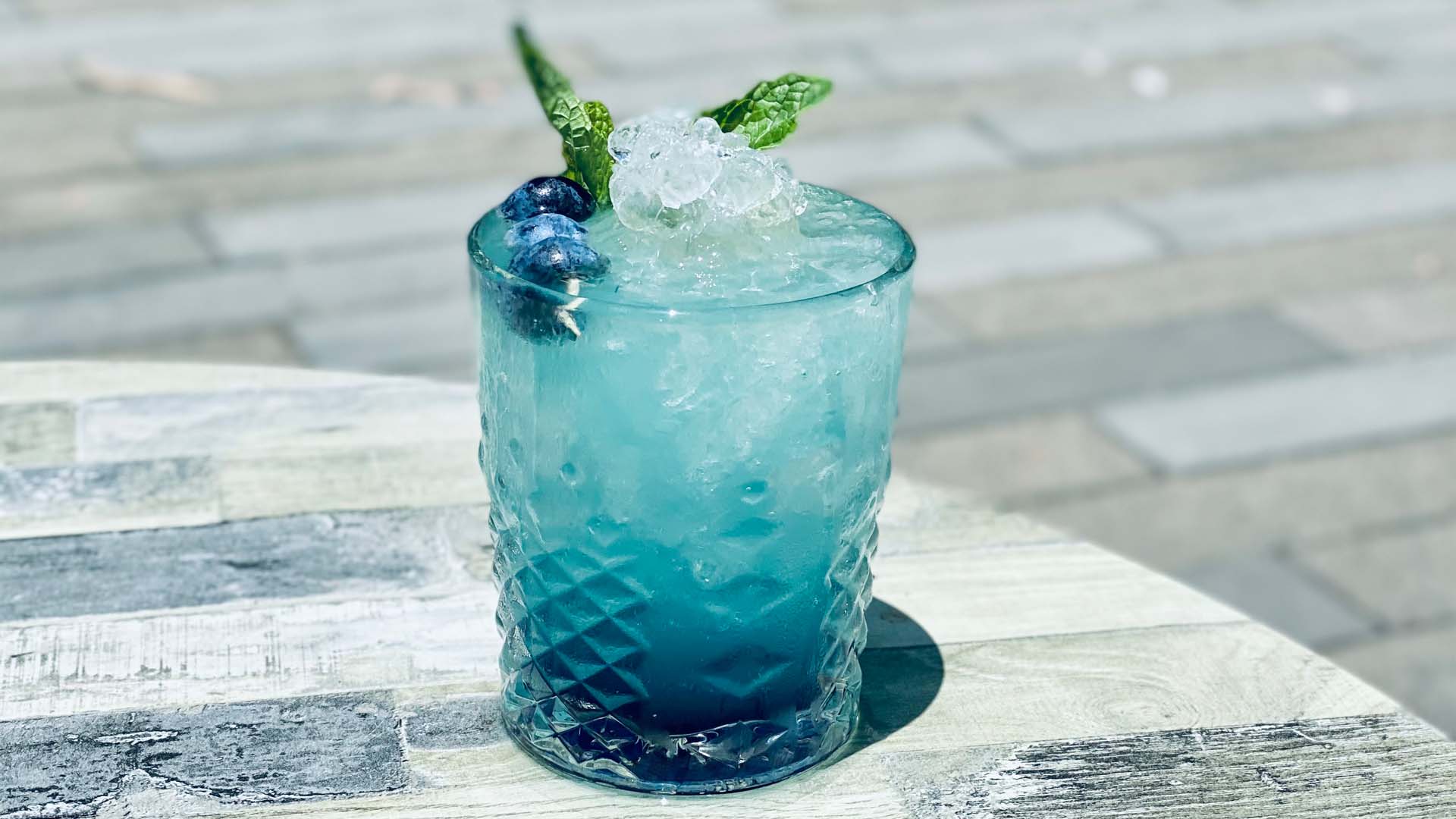 SIP THIS COOL BLUE COSMO
Whether you're a Sydney local or you've travelled from afar to see the award-winning show, one way to break the enchanting spell after the show is heading straight home. Instead, book a night at Novotel Sydney Darling Square, which is just around the corner from the Capitol Theatre, and take advantage of its proximity to some of Sydney's best restaurants and bars. One such spot, which is conveniently connected to the hotel, is Pumphouse.
The heritage-listed bar is serving this brilliantly blue Frozen Cosmo, garnished with blueberries and mint, for $20 while the show is running. Keen to pair your cocktail with a feed? Pumphouse also runs a pre- and post-theatre dining special. All you have to do is flash your theatre ticket to score a main meal and drink for $25 per person.

For the latest info on NSW border restrictions, head here. If travelling from Queensland or Victoria, check out Queensland Health and DHHS websites, respectively.
Top image: 'Frozen the Musical', Lisa Tomasetti