Oh Hi Mark: 'The Disaster Artist' Author Greg Sestero Is Touring Australia to Celebrate 20 Years of 'The Room'
As well as chatting about (and screening) Tommy Wiseau's disasterpiece, Sestero is showing his new horror flick 'Miracle Valley'.
When you're watching The Room, or reading behind-the-scenes memoir The Disaster Artist, or seeing the star-studded film the latter spawned as well, one big fact is always glaringly apparent. It's inescapable. It's as obvious as Tommy Wiseau's lanky hair and awkward demeanour. It's as plain as the spoons scattered throughout The Room. Yes, Greg Sestero went through one helluva experience.
Of course, if it wasn't for The Room, Sestero mightn't have enjoyed his current fame. When you're in a movie that's so bad it's bad but also someone great to watch — but definitely not great itself by any standards — that's a particular kind of success. So, Sestero has made the most of it. He penned The Disaster Artist. He popped up in the flick based on it. He reteamed on-screen with Wiseau for the two-part Best F(r)iends. And he heads to screenings, doing Q&As to chat about all things The Room, too.
It's been five years since Sestero last came to Australia to indulge the nation's The Room fixation, but for a week from Sunday, February 12–Saturday, February 18, he's back. His timing is perfect given that Wiseau's disasterpiece notches up 20 years in 2023. Spoons at the ready, clearly.
Sestero is heading to Sydney, Brisbane, Perth, Adelaide and Melbourne to do two things: get talking about The Room as part of 20th-anniversary sessions, and also show his new horror film Miracle Valley. This one is a horror movie on purpose, rather than accidentally like The Room, and also marks Sestero's feature directorial debut.
"Few other countries have embraced The Room as Aussies have," said Sestero, "so it feels right to celebrate twenty years of a film few expected would be remembered beyond the premiere with the fans Down Under. This will be my fifth visit to Australia, and I can't wait to get back there."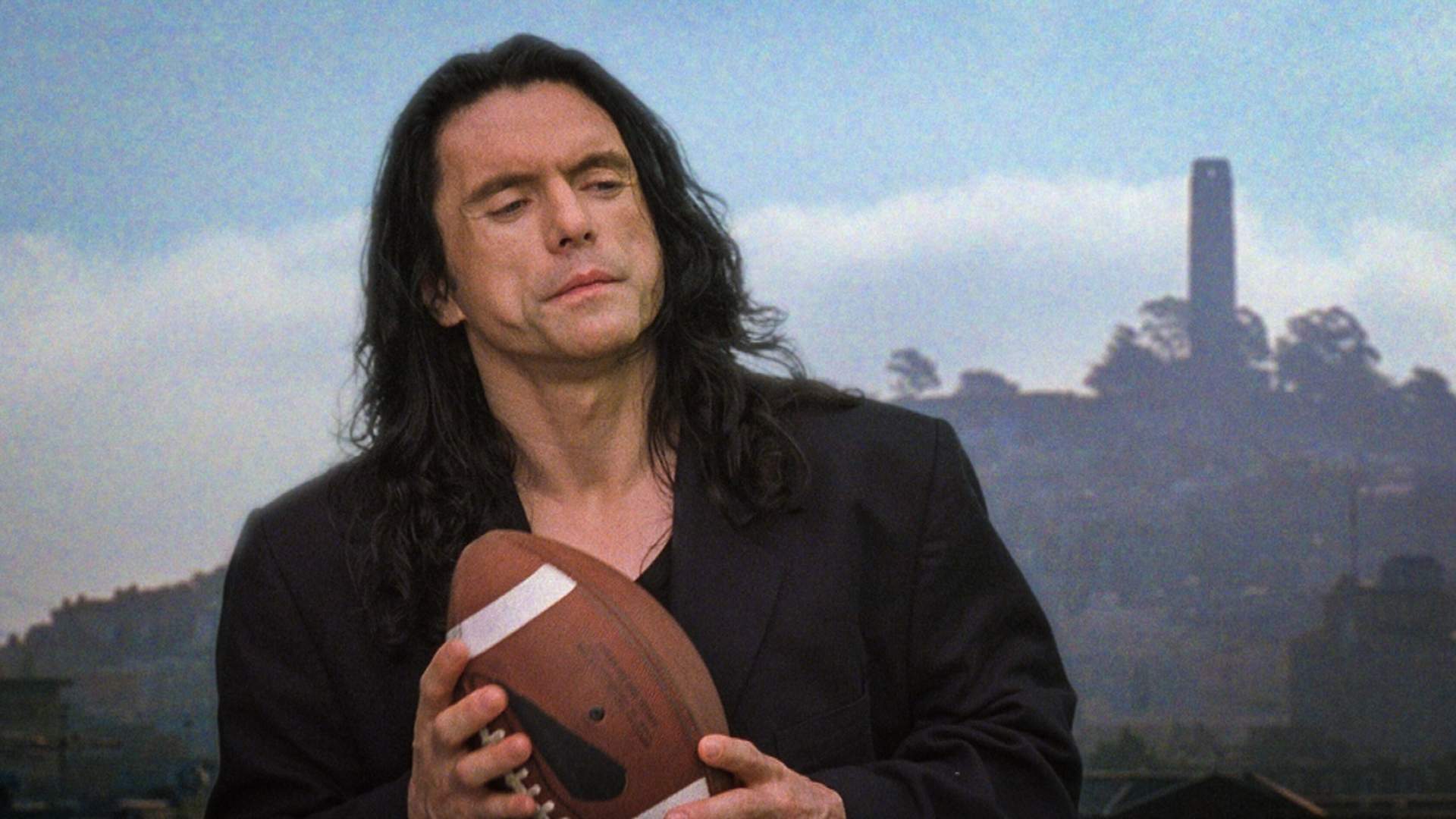 For newcomers to The Room — with your pristine minds currently untainted by its wonders, and your vocabulary free from constantly saying "oh hi Mark" — it tells the tale of a banker, his adulterous fiancée, his conflicted best friend, a local teen caught up in a drug deal, a mother with cancer, a particularly tense party, a bunch of guys playing football in tuxedos and the worst apartment decorating scheme you've ever seen. Wondering how all of these things come together? Even the wildest combination you can come up has nothing on The Room.
As for Miracle Valley, it's about an obsessive photographer and his girlfriend, who head off on a desert getaway but get threatened by sinister forces. No — disappointingly or welcomely, depending on how you feel about The Room — Wiseau is not among the credited cast.
GREG SESTERO AUSTRALIAN TOUR 2023:
Sunday, February 12 — Hayden Orpheum, Sydney
Tuesday, February 14 — Dendy Coorparoo, Brisbane
Wednesday, February 15 — Luna Palace, Perth
Friday, February 17 — Palace Nova, Adelaide
Saturday, February 18 — Cinema Nova, Melbourne
Greg Sestero is touring Australia from Sunday, February 12–Saturday, February 18. Head to the Hayden Orpheum, Dendy Coorparoo, Luna Palace, Palace Nova and Cinema Nova websites for tickets and further details.
Concrete Playground Trips
Book unique getaways and adventures dreamed up by our editors