ARTS & ENTERTAINMENT
How Musician Joyride's Ultimate Aim Is to Raise the Net Positivity in the World
And how being creative doesn't happen by just saying, "okay, I will now create".
How Musician Joyride's Ultimate Aim Is to Raise the Net Positivity in the World
And how being creative doesn't happen by just saying, "okay, I will now create".
---
in partnership with

As Sydney-based hip hop artist, DJ and singer-songwriter Joyride will tell you, creativity isn't always something you can switch on and off. "For me, there's no set routine to get my head into a certain space, but I think that's just because I'm always kind of there," he muses. "It's not like you make a decision and go, 'okay, I will now create'."
"But that's not to say it's easy. It's still quite difficult, all the time," Joyride's quick to concede."You're always thinking about it, always thinking about ways to present things to other people to make it palatable and to get an idea across. You don't just stop doing that. You don't stop seeing inspiration in things."
We sit down with the artist to talk creating for the opinions you respect, 'f---ing' with people's perceptions and wearing trusted clothing.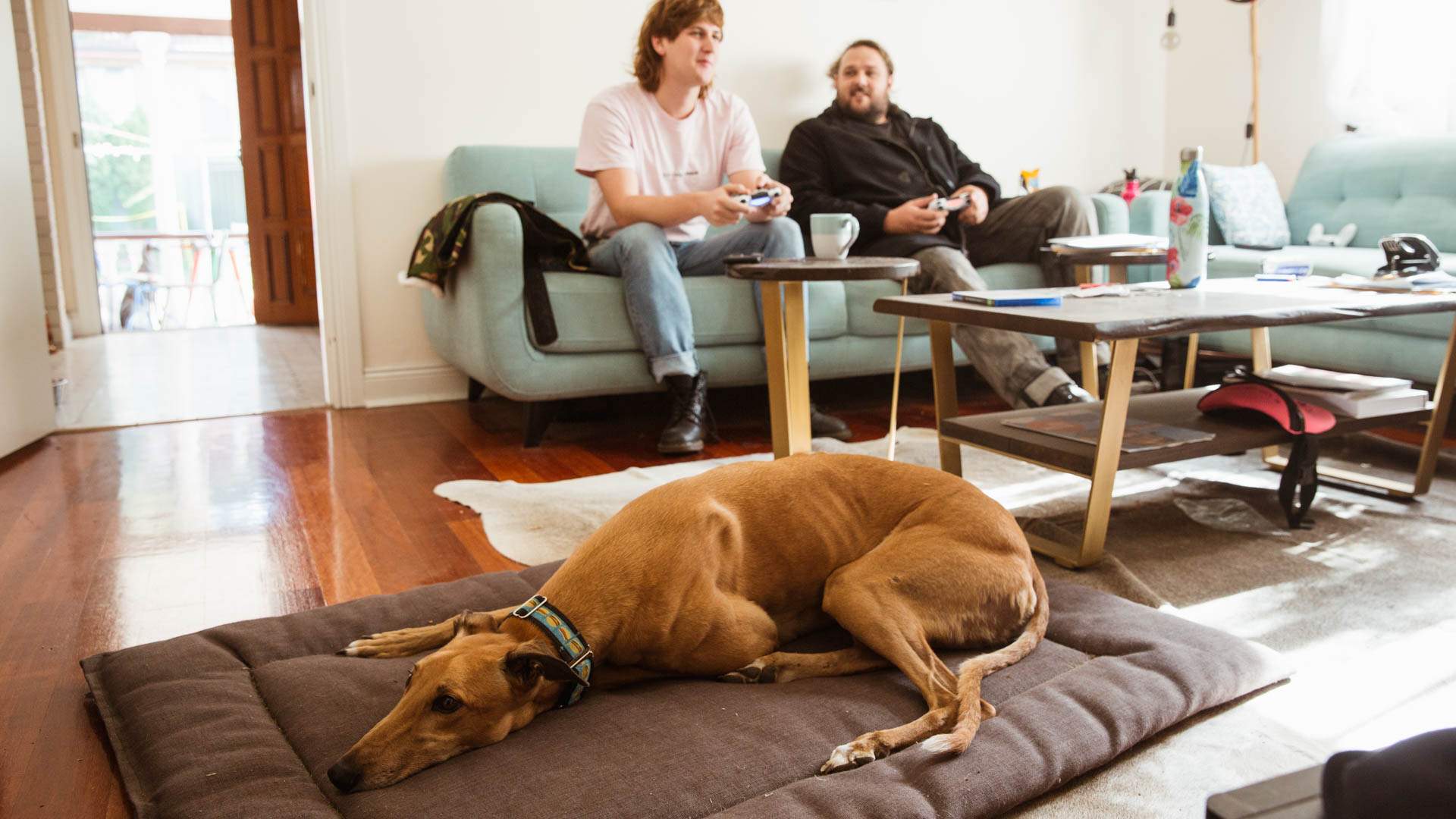 On paper, this artist's own creative space sounds pretty near perfect — a comfy studio in Sydney's colourful, creatively charged inner west, sitting above a mate's pub. But for Joyride, the best creative stuff is less a product of time and physical space, than of the people in his life — both familiar friends and those imagined audiences.
"A big part of my inspiration comes from who I intend the thing I'm making to be for," he explains. "I've found recently that if I tailor what I'm making to people whose opinions I respect, people that are close to me, people that I work with, then everything else kind of falls into place. It's kind of reverse engineering inspiration. And it has made making shit a lot easier."
"People have different ideas about why we create, but at the end of the day it's a realistic look at having this as a profession, and your number one goal has to be to stir something in enough other people," he says. "I love entertaining, I love making things so that other people get something from it, you know?"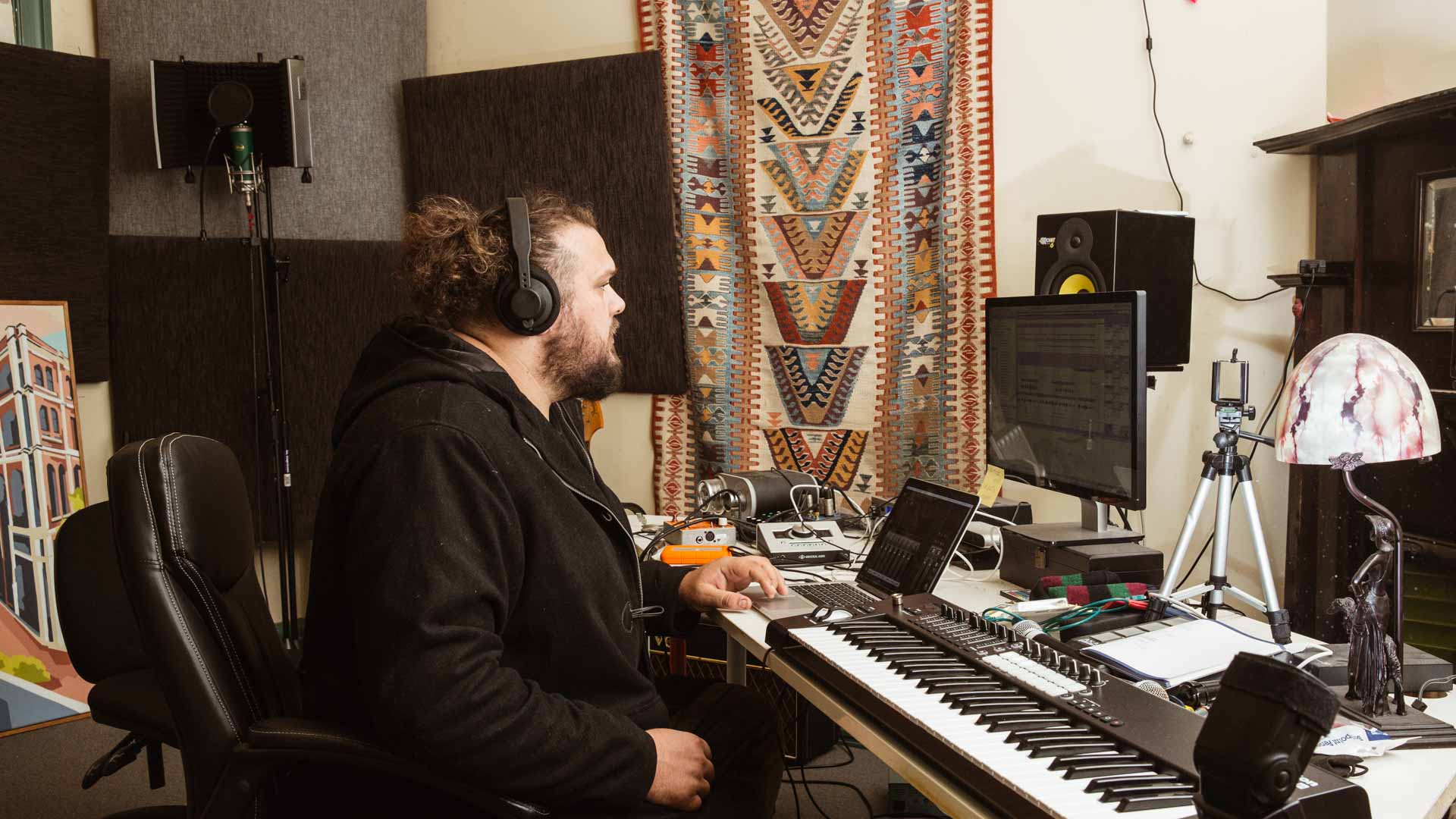 It's a similar end-focused attitude that informs Joyride's sense of style and influences his wardrobe picks on the daily. "I consider fashion as a fun and interesting way to say who you are without saying a word," he says. "That's the purpose, right?"
"If we're going to cover ourselves with something, why not do it with something that says who we are?" Joyride asks. "And why can't we then subvert that and play with it, so that we can f--- with people's perceptions of who we are? Have fun with it and control that a little bit."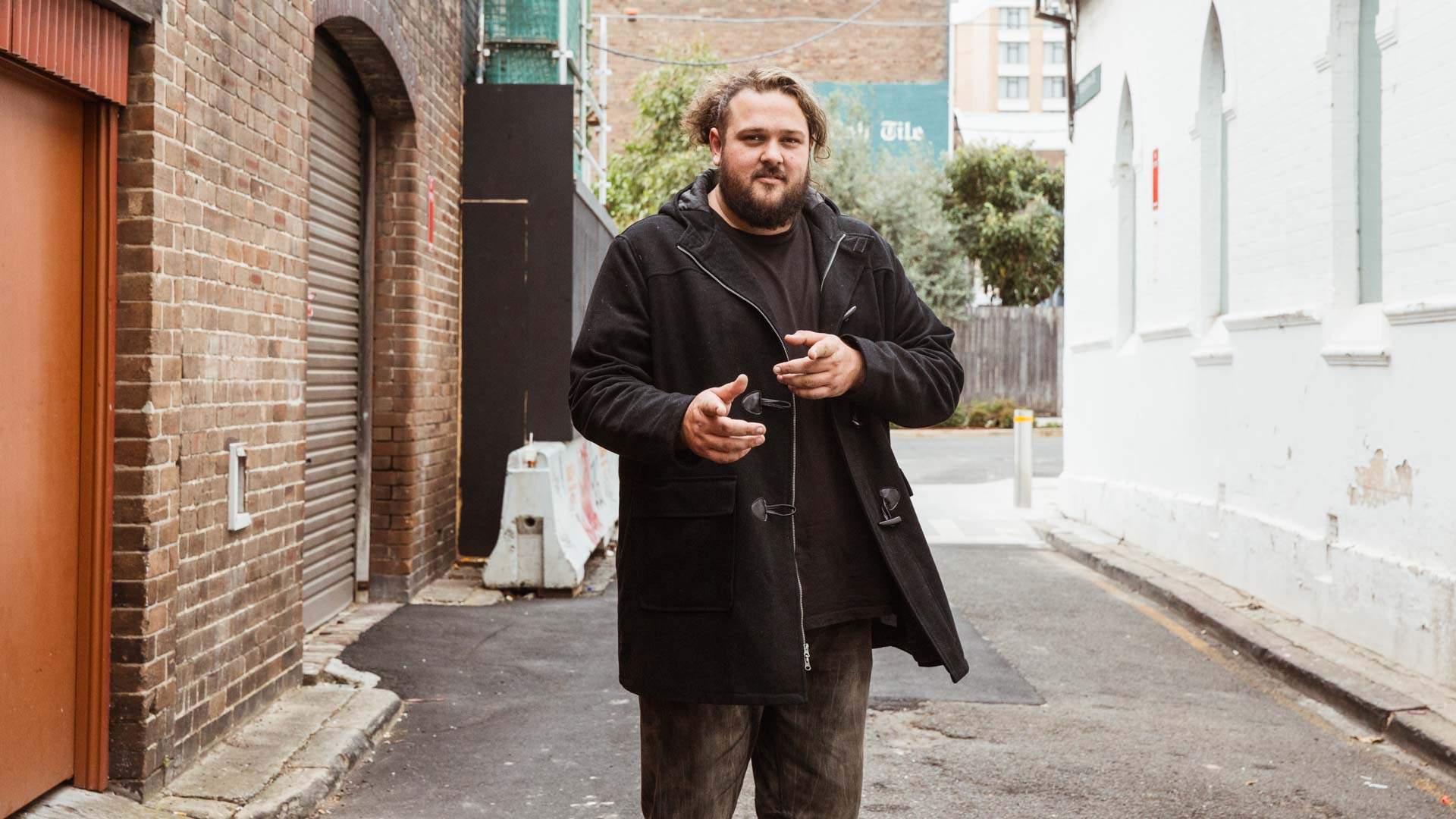 For this artist, denim's a wardrobe staple for its staying power. "I've got a few pairs of knock-about jeans and one pair goes back to 2011 — I've still got them and I still wear them," he admits. "I feel like jeans are the kind of garment that just sticks with you. In a world of planned obsolescence, denim is a stayer."
"Those old mateys are my favourites," confesses Joyride. "You probably clean out your closets maybe once, twice a year, and these have made it through. They're for, like, when I'm spending time with trusted friends. I want to wear trusted clothing."

Check out Joyride's work here, and find the denim that brings out the creative, innovator and gamechanger in you at The Iconic.
Images: Letícia Almeida.
Published on June 15, 2018 by Libby Curran