Lin-Manuel Miranda in Australia: The 'Hamilton' Creator on the Smash-Hit Musical's Down Under Production
"They're really wonderful," the acclaimed talent said of the Aussie cast after seeing them perform his Tony-winning phenomenon in Brisbane.
For eight years now, being in the room where it happens has been the only thing that's mattered in musical theatre. Back in February 2015, Lin-Manuel Miranda's Hamilton officially opened off-Broadway. By July the same year, it was previewing on Broadway itself. The rest is Tony-, Grammy-, Olivier-, Drama Desk- and Pulitzer Prize-winning history — including a stint in Australia since March 2021, starting in Sydney, then playing Melbourne and now treading the boards in Brisbane.
Anyone lucky enough to be in the room where Hamilton has been happening — and everyone who has watched the smash-hit show in its filmed form, too, courtesy of a recording from 2016 that's been streaming on Disney+ since 2020 — has experienced a phenomenon. They've also enjoyed a crash course in American history, no matter where they're from or where the musical is playing. That's always been part of the excitement for Miranda, who made the trip to Australia over the weekend of Saturday, March 4–Sunday, March 5 to be in the room where the Aussie production's Brisbane leg is happening, much to the delight of Sunshine State audiences.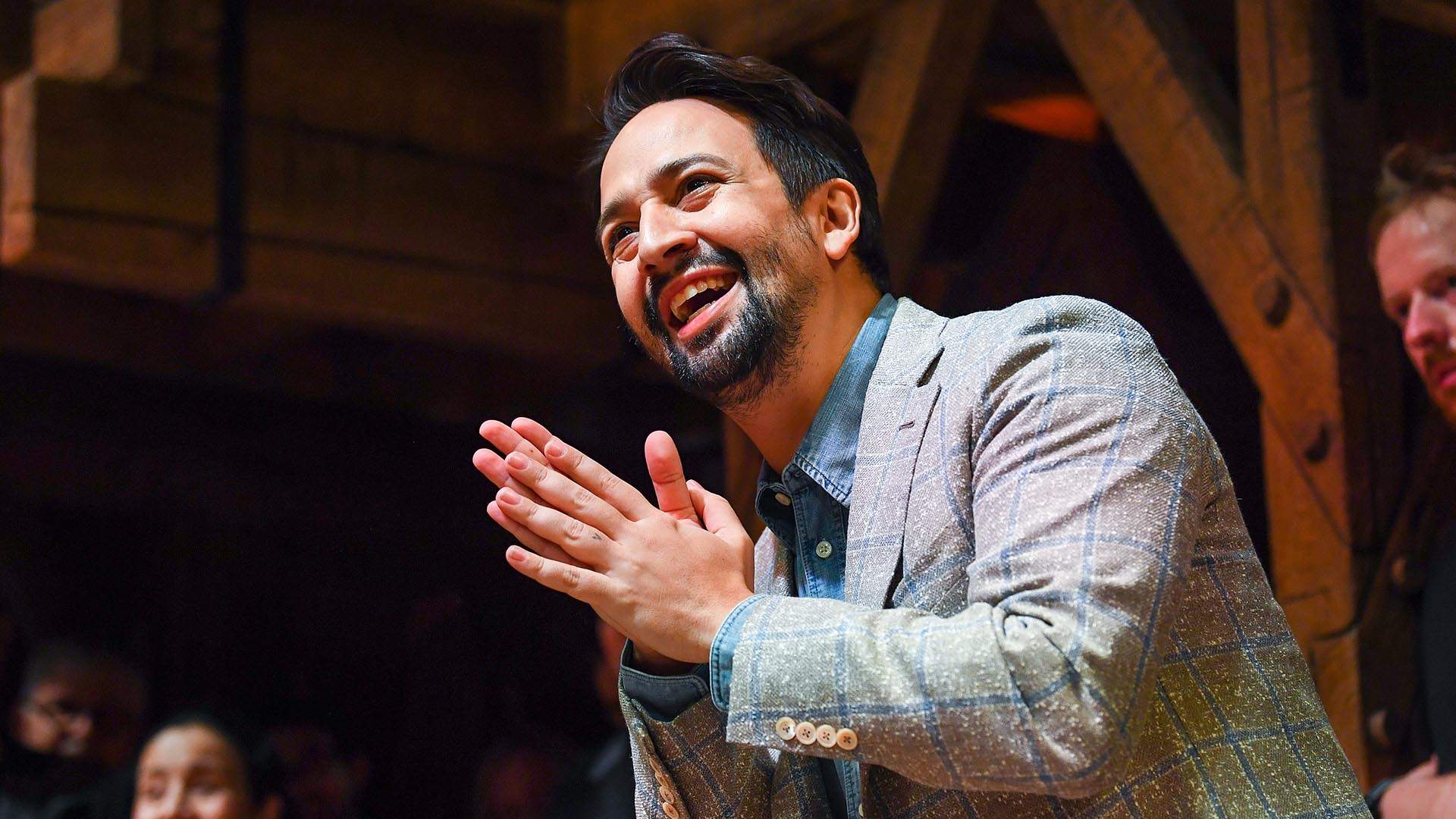 "My kind of dirty secret answer is we don't know much about American history in America," Miranda advised at a press conference to discuss the show. "I didn't learn any of this. All I knew about Hamilton when I picked up that book was that the dude was on the $10 bill. I knew his son died in a duel because I wrote a report about him in my junior year. I knew his son died in a duel and that he died in a duel in nearly the same spot three years later."
Miranda is talking about American Founding Father Alexander Hamilton, of course, and about the Ron Chernow-penned 2004 non-fiction book about him that Hamilton is based on. After finally seeing the Australian show, which features Jason Arrow as Alexander Hamilton — the role Miranda originated — the acclaimed talent chatted through the musical's beginnings, its commitment to diversity, his songwriting process and more at a Brisbane press conference.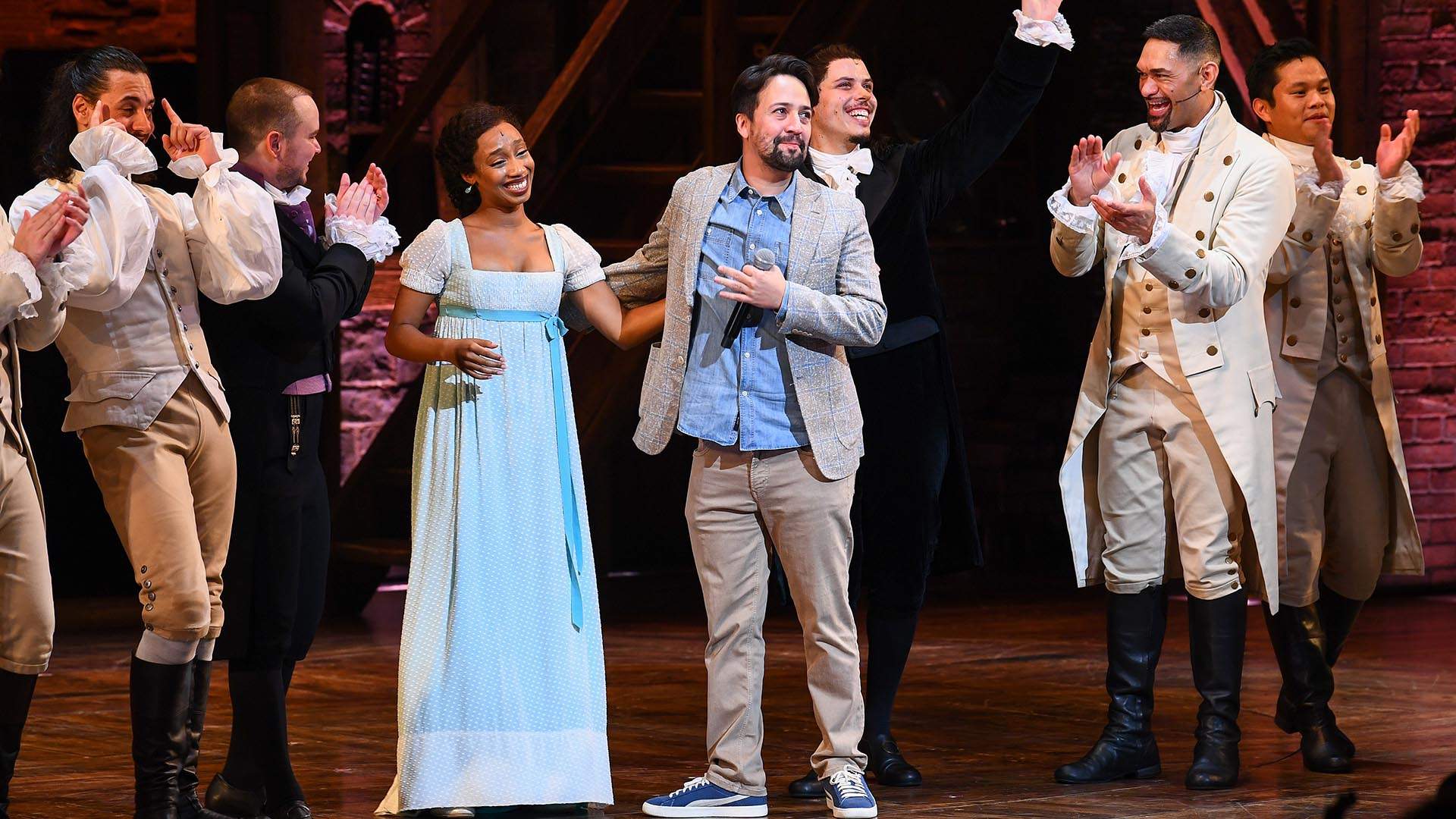 STEPPING BEYOND WELL-KNOWN US HISTORY — AND CHALLENGING WHOSE STORIES GET TOLD
Most folks don't take someone they've vaguely heard of at school and turn their tale into the biggest musical of the 21st century. Miranda isn't most folks, clearly. Armed with exactly that amount of knowledge, Miranda began to adapt Chernow's book, a process that took seven years.
At its centre: the Caribbean-born "bastard, orphan, son of a whore and a Scotsman", with Miranda's musical charting Hamilton's impact upon America from his arrival in New York in the early 1770s. As the show's opening number explains, Hamilton went on to become "the ten-dollar Founding Father without a father" — and also "got a lot farther by working a lot harder, by being a lot smarter and by being a self-starter".
Bringing that tale to the stage wasn't just about picking a figure from US history and unpacking their tale, though, but also about exploring whose stories get told. "One of the secret ingredients in the recipe is my excitement in the fact that not a lot of people knew this story — at least, this is not a story I learned. We got a few highlights, but we didn't learn this story in our AP history classes. And so, I think that the story is just a compelling one, and I think one of the central themes in it is which stories get told and which don't depending on who survives us," Miranda noted at his Brisbane press conference.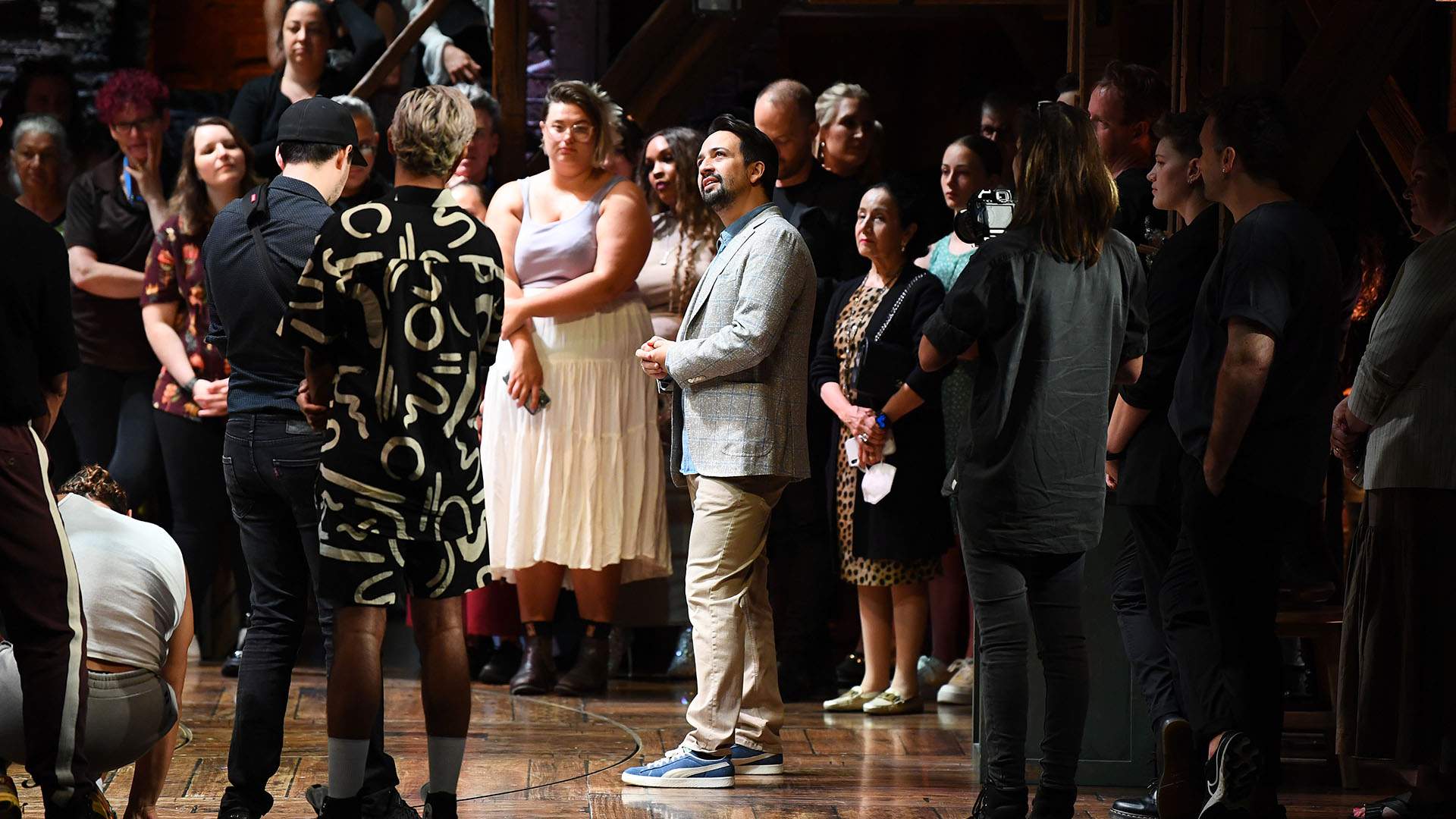 "And their reputations rise and they fall because people are complicated. There are no heroes or villains in this piece, there's just really flawed people making a really flawed country."
"It's funny, the emails I would get when we first opened were always 3am emails. They weren't like 'thank you, I like your show, thank you for inviting me'. They were like 'what am I doing with my life?'. Because when you have a show that documents several lives over the course of many years, it makes you ask your own questions. And I think that's the secret also — it starts as being this very specific history piece, but it really invites you to think about what kind of legacy you'll leave."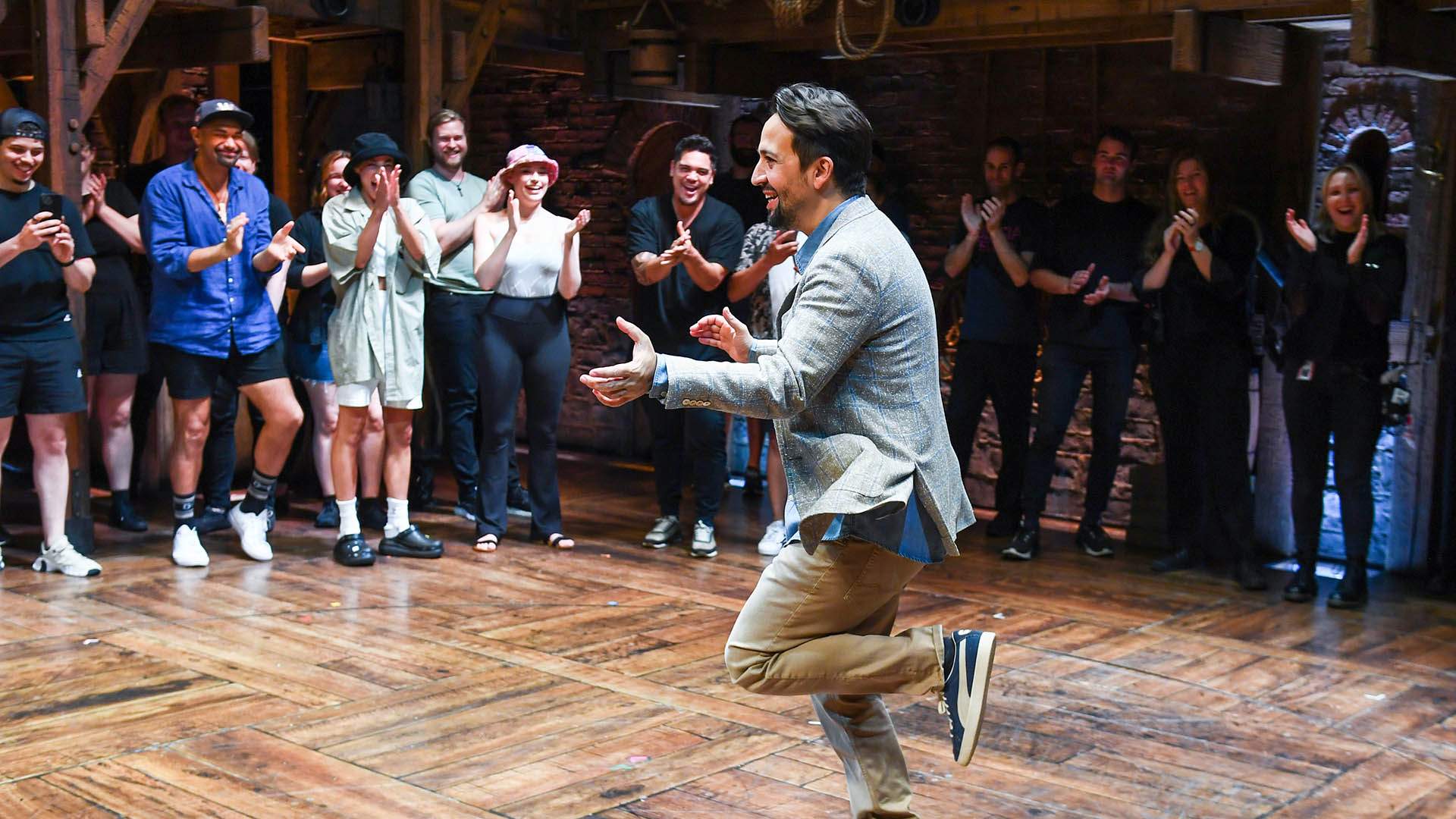 CREATING OPPORTUNITIES AND CHAMPIONING DIVERSITY
Hamilton doesn't just question who gets immortalised in history, who becomes a mere footnote, who is forgotten and why. It also confronts and challenges how representation and diversity have typically been handled in theatre, in the tales told in general and in who's telling them. "It's my prerequisite for being in the room talking to you," said Miranda at the press conference about Hamilton's diverse casting, including in Australia. "I began writing musicals because I didn't see roles for myself in musicals."
"I was in love with this art form, and at the same time I knew I don't dance well enough to play Bernardo or one of the Sharks [in West Side Story], and that's kind of all there is for Puerto Rican guys in musical theatre — it's just what there was, what existed," he continued.
"So I really began writing the first show, In the Heights, out of this desire to write what was missing, and also represent my neighbourhood in a way that I didn't see it portrayed in mainstream media, to speak nothing of musical theatre."
"An amazing side effect of that, and with Hamilton, I realised that I'm trying to create opportunities in my shows. The concept of this piece is that we are living 200 somewhat years past when this story was told and the country looks very different than it did then, and so we get to tell this story with all its messiness — we get to tell it, too."
"It also just gets us new stories. That's the other exciting part of it — to invite more people into the room means to invite new stories and to invite new narratives."
FINDING HAMILTON'S SONGS ANYWHERE AND EVERYWHERE
Hamilton's meaningful and essential aims will always remain crucial to its success. As anyone who has had 'My Shot', 'You'll Be Back' or 'The Room Where It Happens' stuck in their head knows, however — so, anyone who has ever seen Hamilton in any form, or even just heard its soundtrack — the show's songs are also pivotal.
"I'm really egalitarian," Miranda explained about his songwriting process. "I'll take it whatever way it wants to show up. I do believe they show up, and different songwriters have different theories about it. There's the famous story of Michael Jackson's insomnia, and someone said 'Michael, why don't you get some sleep?'. And he said 'if I go to sleep, god will give the song to Prince'. I love that story."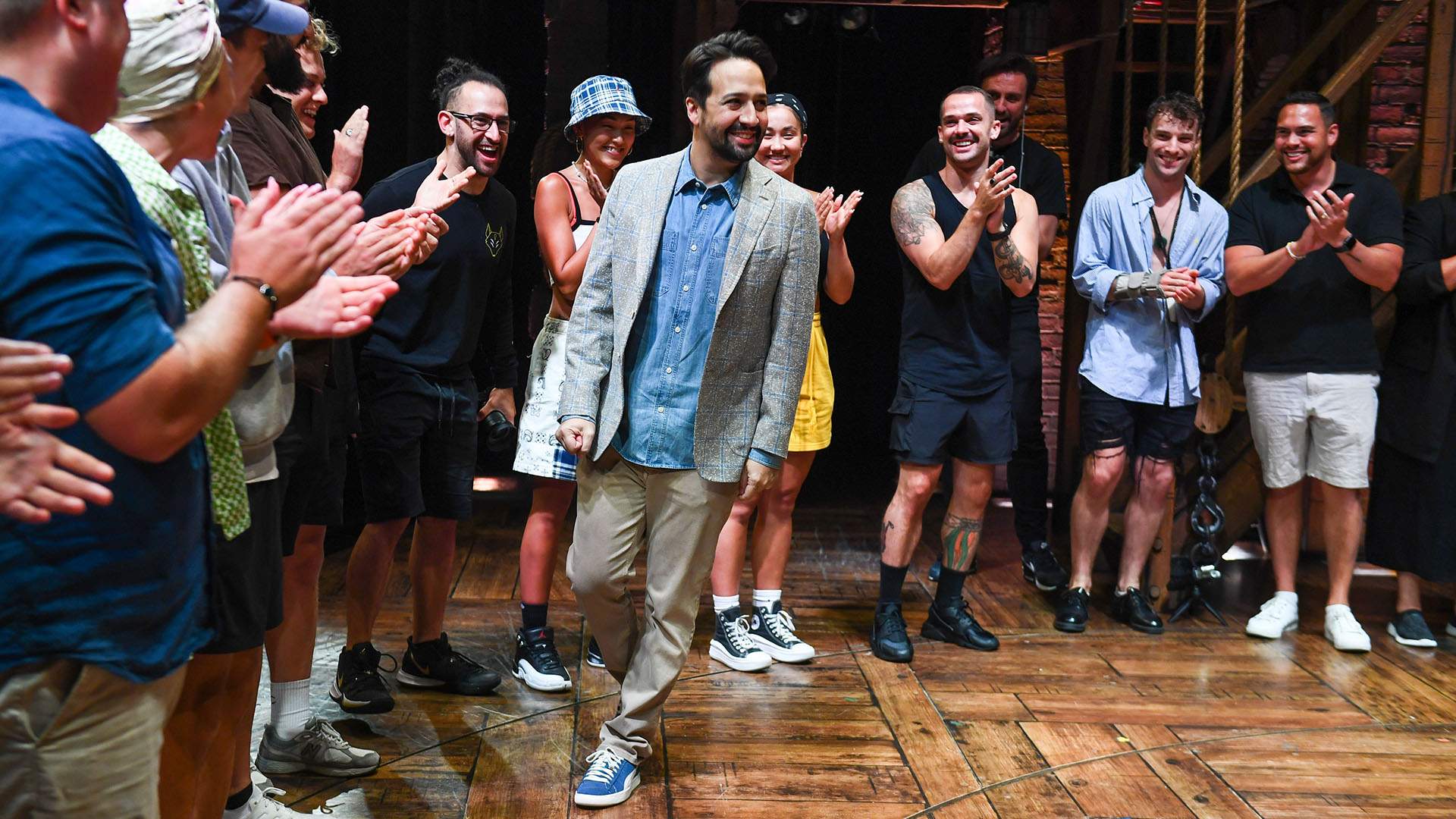 "Hamilton is a fantastic example where every kind of song got written in every kind of way," Miranda continued in Brisbane, giving examples. "'My Shot' took over a year, and it was six months before I even sat at a piano. It was very much a lyrics-first song, because I knew that my thesis was [that] Hamilton's the best writer of that circle, [so] his bars better be good. And I just worked on his bars because I wanted his bars to be good over this beat and this beat before I even put my hands on the keys."
"'You'll Be Back' showed up on my honeymoon, without a piano anywhere in sight. The 'ya-da da-da da' got stuck in my head, and I think the reason it's so catchy is because I had to remember it for the two weeks I was in Bora Bora with my wife until I could get back to piano in the real world — because I was in a cabana."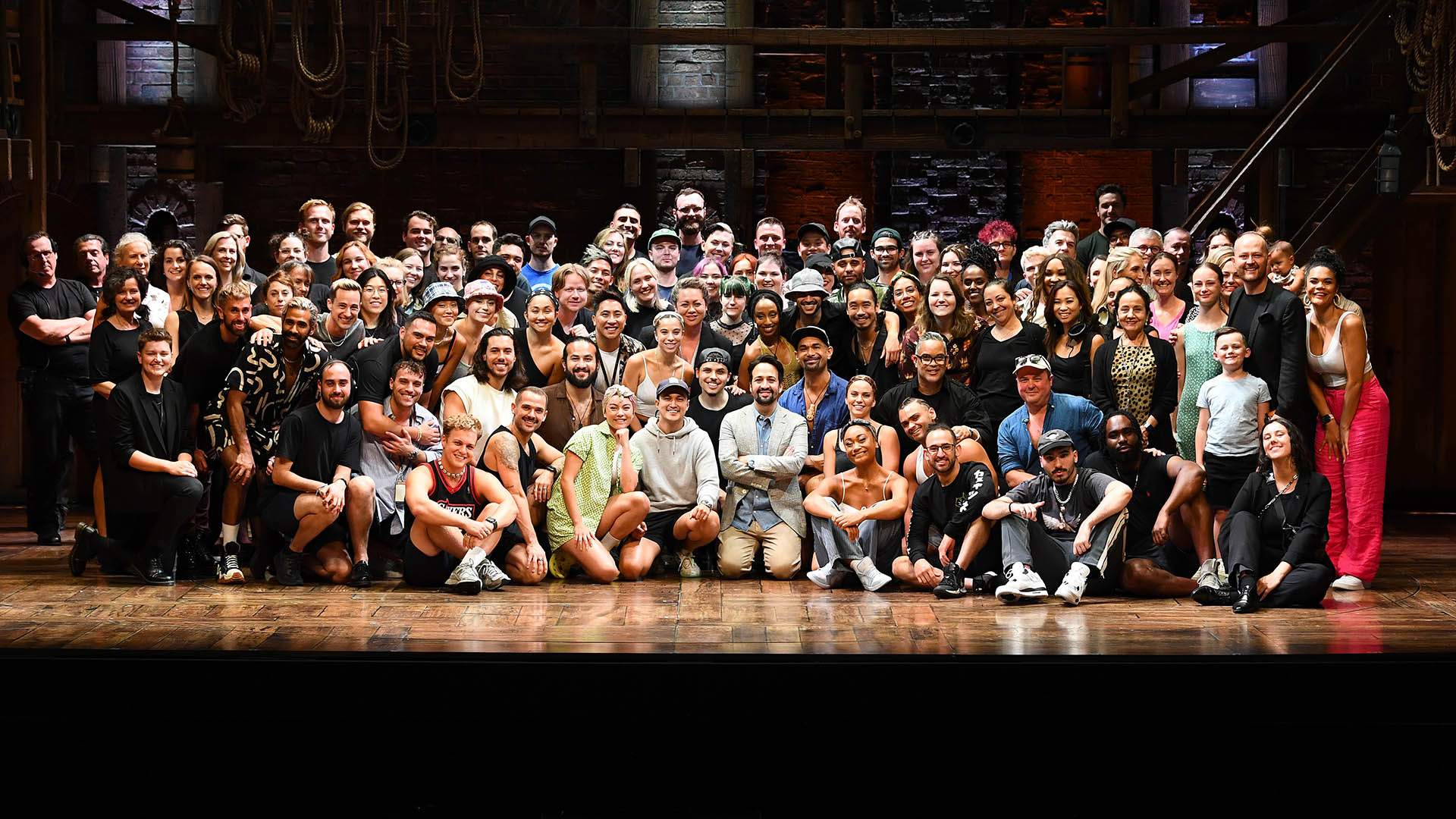 FINALLY MAKING THE TRIP DOWN UNDER TO SEE THE AUSTRALIAN CAST
When Hamilton wraps up its Brisbane season at QPAC's Lyric Theatre on Sunday, April 23, the show will leave the country for a New Zealand run. Miranda acknowledges that he's left it late in the musical's Australian tour to make a visit — two years to the month it premiered Down Under, in fact — but, given the events of the past few years, there's a good reason for that.
"Honestly, the timing was as soon as I could make it work," Miranda told the Brisbane press conference. "I think you guys know there was a moment during the global pandemic when Australia was the only company of Hamilton running in the world. That was a real beacon of hope to our actors and other companies that theatre would come back, and they'd hopefully be able to one day put on the show again."
"But it was also harder to visit. You had a 14-day quarantine, and you had to really — that was the kind of time I didn't get to have, because I was writing, making and editing Tick, Tick… Boom!. So this has really been the soonest that I could see it. I made a promise to see the Australian company while it's still in Australia, and they're leaving soon, so I came as soon as I could."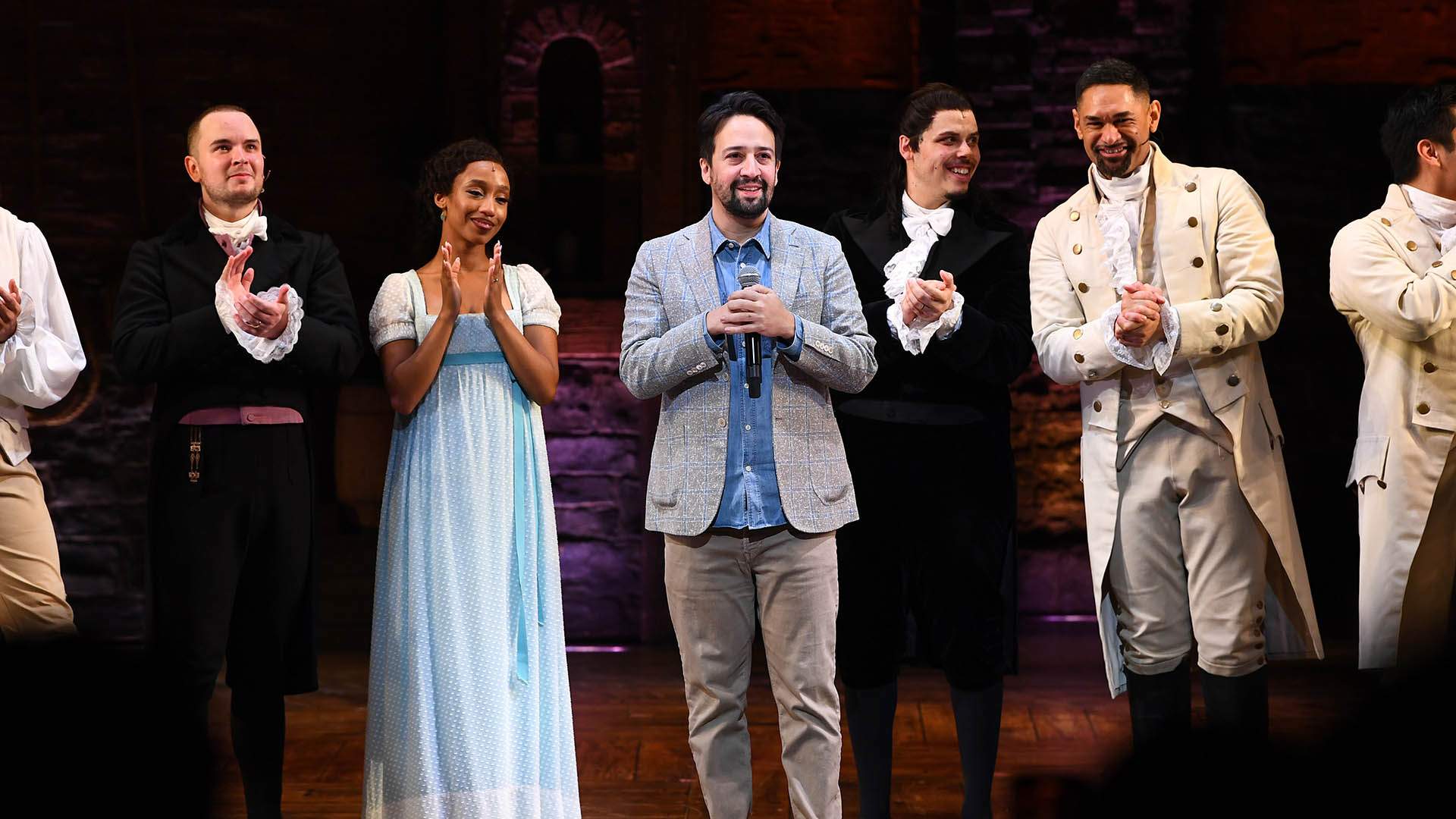 As every Aussie fan of Hamilton already knows, getting to see the musical is always worth the wait. "I mean, they're so fantastic," Miranda noted of the local cast, who he helped assemble virtually.
"I remember seeing Jason Arrow's audition — it had to have been April or May of 2020, and it was around the time that we were watching and editing Hamilton for [the Disney+] release. So they were really stacking up against the originals in a very tangible way, and so we were really proud of the incredible company that we were able to put together from there locally."
"Every original cast is like a four-minute mile," Miranda continued. "They said scientists proved you couldn't run the mile in under four minutes, and then someone did it, and then suddenly everybody's running it — and I feel like original casts are like that. It's impossible to find that first cast, and then it attracts the people who know they can do it."
"So it's been wonderful to meet OG cast members last night, and also members who joined it in Melbourne or joined it in Sydney — they're really wonderful. I mean, I saw it last night, they're wonderful."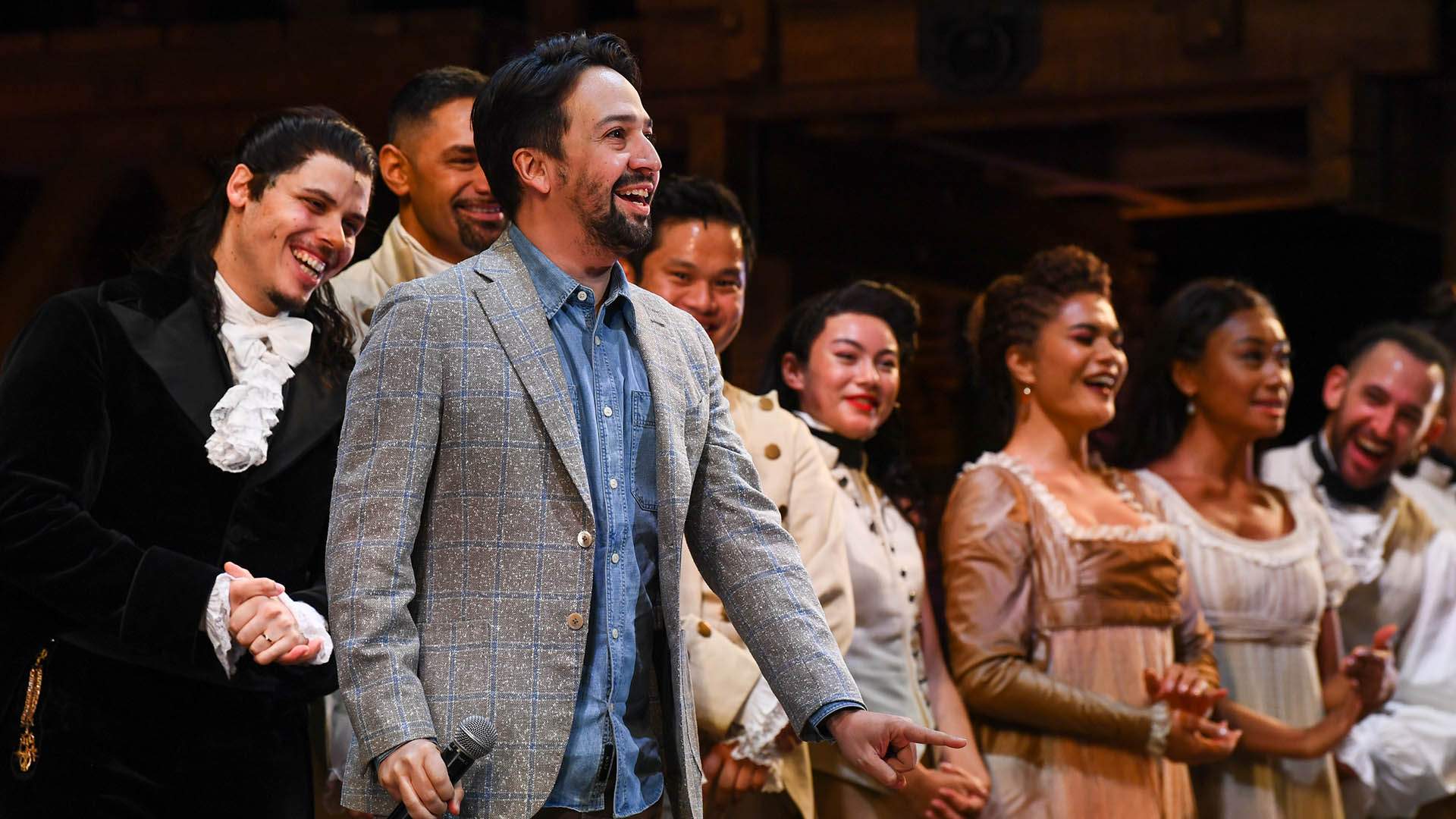 Hamilton's Brisbane season runs until Sunday, April 23 at QPAC's Lyric Theatre, South Bank, with tickets available via the musical's website.
Concrete Playground Trips
Book unique getaways and adventures dreamed up by our editors