ARTS & ENTERTAINMENT
BIGSOUND Announces 80-Strong Local Lineup for 2014
With over 80 solid local artists on the bill, it's a good time to high-five Australian musicians.
Writers and film buffs have their festivals, and art lovers are treated to spectaculars all year 'round, but it's not so often we get to stop and take stock of the music world. With very few panel-style events, our interaction with music mostly consists of late-night jaunts to the local bandroom under the influence of a few cheeky bevies. Enter BIGSOUND 2014: the Australian music world's equivalent of SxSW.
This morning these Brisbane legends released their lineup for the 2014 festival and, at 80 bands deep, it's pretty impressive. Reading like a who's who of local up-and-comers, the bands involved include Sydney festival darling Alison Wonderland, Adelaide rockers Bad//Dreems, Melbourne '90s revivalists Client Liaison and 19-year-old Brisbanite Thelma Plum.
Running for just two days from September 10-12, this annual music conference will be jam-packed with not only live performances but panels, interviews and talks from the world's best. This year's international speakers include James Minor from SxSW, Tom Windish from The Windish Agency, Ben Marshall from the Sydney Opera House, and Jerome Borazio and Danny Rogers from St Jeome's Laneway Festival — maybe the only Aussie festival that saw any success this year.
Taking place as always in Fortitude Valley, this local love-in will run over 12 locations including new sites such as The Underdog, The New Globe, The Elephant, Crowbar, and a new outdoor venue by Brightside and Magic City. You'll have your work cut out for you to see everything, but luckily you can start planning now. Tickets have gone on sale today via Oztix with a 2-day pass only setting you back $69+bf. For a lineup of 80 stellar bands, you've gotta admit that's a pretty decent deal.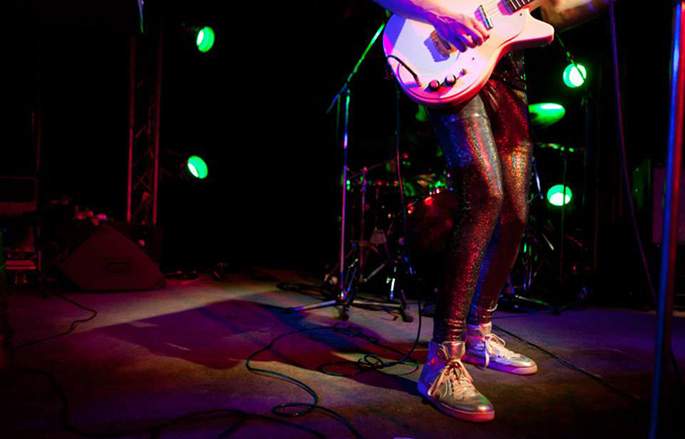 Check out the full lineup:
Airling
Alison Wonderland
APES
Ash Grunwald
Avaberée
BAD//DREEMS
Banoffee
Baptism of Uzi
Blank Realm
BONJAH
Brad Butcher
Caligula's Horse
Client Liaison
Coach Bombay
Crooked Colours
D.D Dumbo
Deep Sea Arcade
Devon Sproule
DMAs
Ernest Ellis
Eves
Fieldings
Flyying Colours
Fractures
Fraser A. Gorman
Gold Fields
Halfway
Hayden Calnin
HITS
Holy Holy
I'lls
Indian Summer
Jack Ladder & The Dreamlanders
Jane Tyrell
Jess Ribeiro and the Bone Collectors
Jesse Davidson
Jimblah
Karl S. Williams
KINGSWOOD
Klo
KLP
LANKS
Left.
L-FRESH The LION
Lia Mice
Little May
Lime Cordiale
LOWER SPECTRUM
Luca Brasi
LUCIANBLOMKAMP
Lurch & Chief
Major Leagues
Mansionair
Milwaukee Banks
Morning Harvey
Oisima
Okenyo
Olympic Ayres
Orphans Orphans
PACES
Panama
Pikelet
REMI
Ruby Boots
Sampology ft. Tom Thum & Jordan Rakei
Scenic
Steve Smyth
Step-Panther
Stillwater Giants
Sweet Jean
Sydonia
Teeth & Tongue
The Bennies
The Creases
The Harpoons
The Murlocs
The Phoncurves
The Tiger & Me
Thelma Plum
Thrupence
Tin Sparrow
Tkay Maidza
Tully On Tully
wordlife
Yeo
Published on June 19, 2014 by Meg Watson