ARTS & ENTERTAINMENT
The Dos and Don'ts of Hosting a Backyard Music Festival
Choose your own bands, pick a lane or a paddock, and get your fest on.
Back from a visit to 'Brucefest' in Kyogle, upper NSW — named, fittingly, after my Uncle Bruce — I have seen the glory of the backyard music festival and have returned to spread the word.
Brucefest emerged one year ago, simply enough, from my uncle's need to burn off some extra lumber cluttering the paddock. Why not have a bonfire, he thought? On that note, why not have some mates round to watch the bonfire? In fact, why not have some tunes? For that matter, why not build my own stage?
Thus, with a little ingenuity, Brucefest was born.
While the constructed stage was certainly a testament to the carpentry skills of the Newton clan, the main thing I take away from Brucefest — as I watched my uncle and a ragtag collection of local Kyogle musos spend the night hopping on and off stage, switching easily between drum solos, stoking the bonfire and mingling with the crowd — is that anyone with a few talented mates can do this. Combine a jam session with a few microphones, a crowd of your mates and some open space, and the possibilities are endless.
Whether it be a garage-punk do crammed in an inner west back lane or a blues and roots jam in Bruce's back paddock, the home-grown vibe just can't be beat. Without further ado, here's a few dos and don'ts for getting your own 'insert-name-here-Fest' off the ground.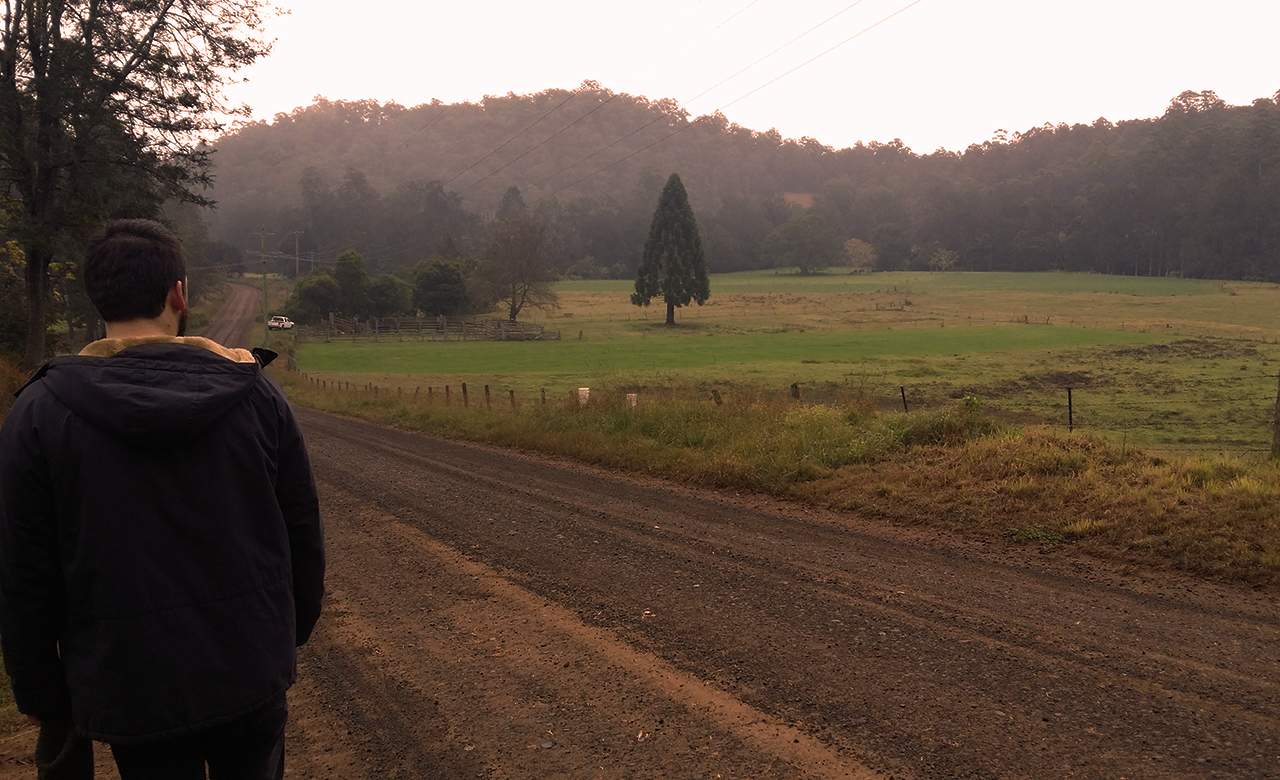 DO CONSIDER GOING RURAL
If you know someone with a rural property I would infinitely recommend this over your typical suburban lane fest. Yes, it's oh-so-Melbourne to be crammed into tiny lanes, chilling in the gutter with your longneck in a paper bag, but come on, look at this place. The chance to watch the sun go down behind your very own stage and have room to dance despite the crowds just can't be beat.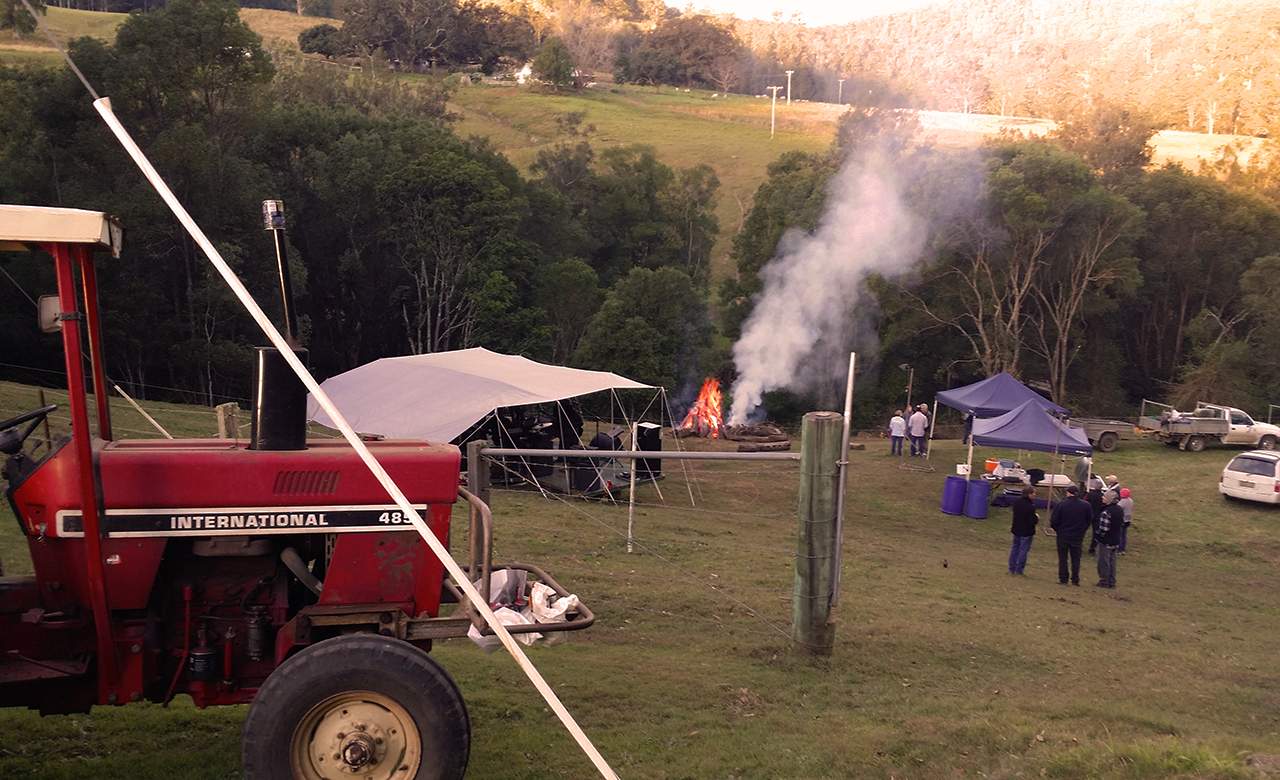 DON'T MAKE IT BIGGER THAN YOU CAN HANDLE
The whole idea of a backyard music festival is that it's small enough that you and your mates can run it. Make sure you've got a setting that can actually fit the amount of people you're wanting and won't have the cops shutting you down in a half hour. You'll probably find that you and your mates and the bands and their mates are pretty much all you need. Remember, when the music stops, the clean-up begins.
Note: Public Facebook pages are your enemy.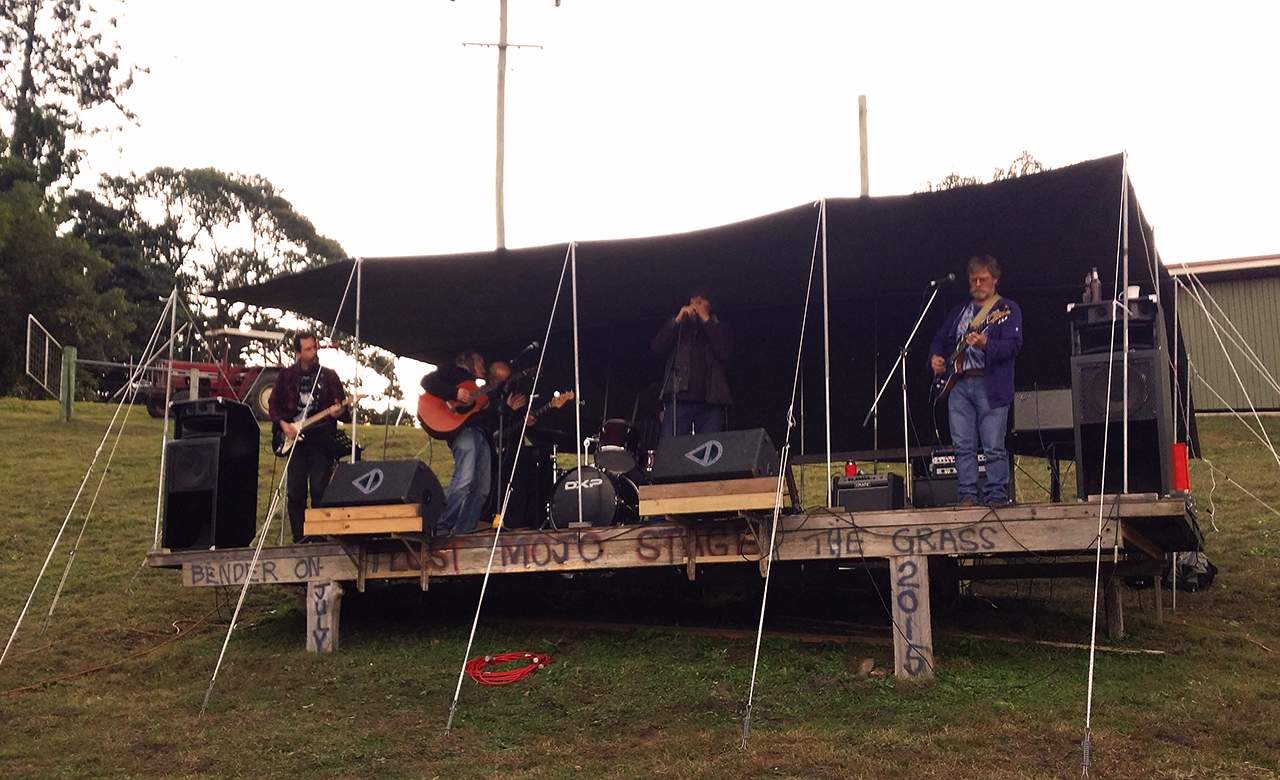 DON'T FORGET TO PLAN THE STAGE
We can't all be carpenters like my moustachioed Uncle Bruce, (although sometimes we really want to be). So if you're wanting to construct a stage that isn't going to collapse underneath your best act and electrocute the bassist, then you had best put a little thought into the technical side of things. Have a think about how you're planning on hooking up your bands to power, whether you're going to be needing some lighting and (if you're playing on a grassy knoll) how you're going to keep your bands out of the mud.

DON'T STRESS TOO MUCH ABOUT MAKING A LINEUP THAT FLOWS
The beauty of a backyard fest is that there are no rules. Recruit anyone you know who you want to hear and enjoy the freedom to put together bands that would otherwise never be on the same stage. I guarantee you that you know more good musicians than you think you do and that you'll have more fun watching your mates merge reggae with punk than you would listening to a tight lineup intended to please the crowd. From experience, the best part of your night is going to be when every single guitarist present jumps the stage to play the 'Johnny Be Good' solo simultaneously.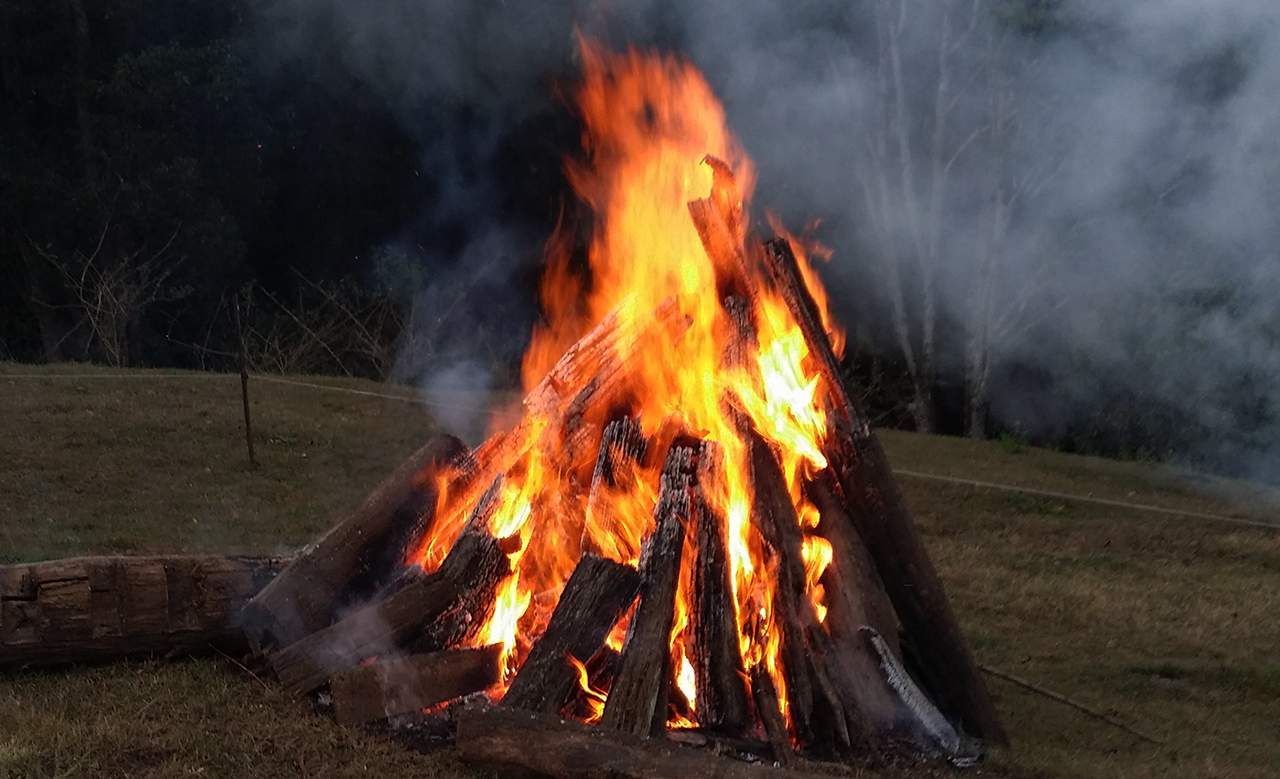 DO/DON'T HAVE A BONFIRE
This one's a little less than clean cut. On the one hand: it's cold at night and bonfires are magical things. Burning off your extra lumber pile will provide a surprising amount of heat for your frost-bitten crowd and keep you going through the night. On the other hand: Do not have a bonfire. If you are not on a rural property and you have never managed a bonfire before, then bonfires are not your jam. It's all fun and games until a stray spark lands on an inner west terrace and you've gone and burnt the whole neighbourhood down.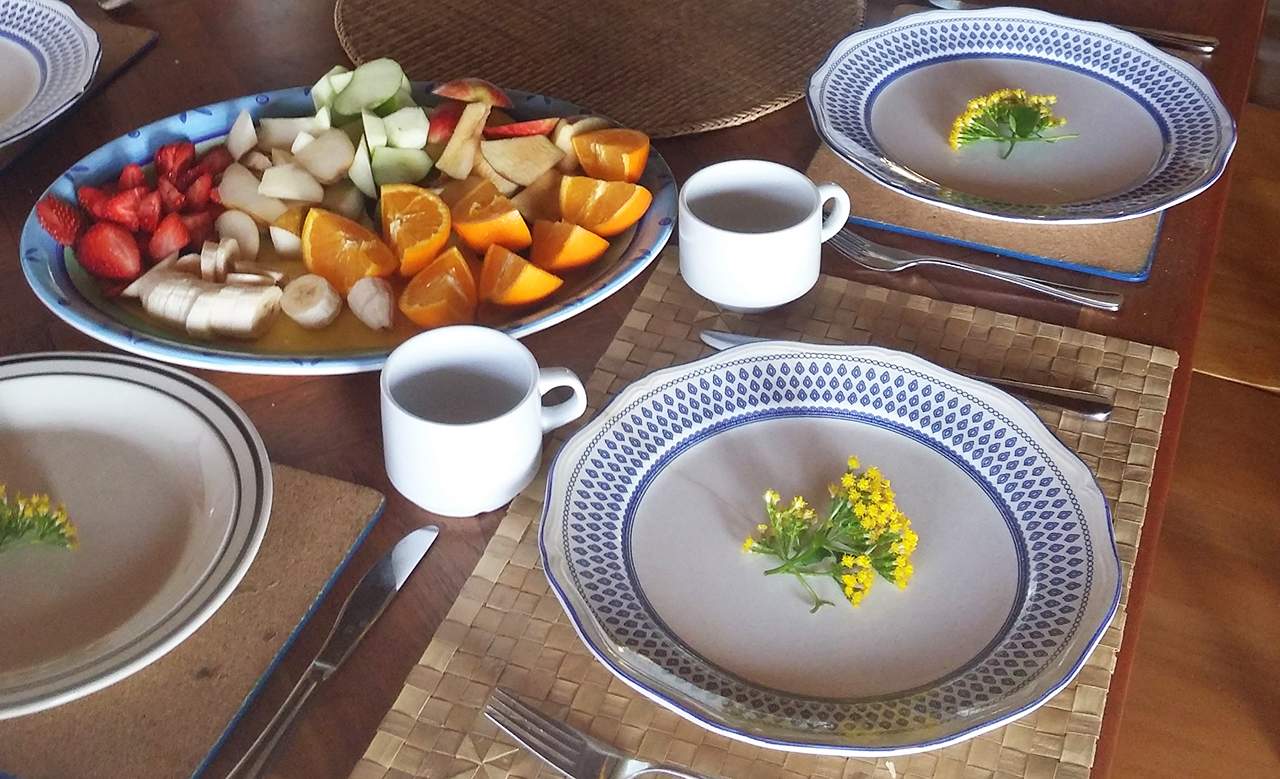 DON'T ORGANISE THE FOOD YOURSELF
What, are you crazy? You'll spend the whole day in the kitchen and checking supplies and you will miss the whole thing, regardless of whether or not you think you have catering skills of my Aunt Judy. You don't. Either get people to bring their own or sort out a food truck that wants in on the day.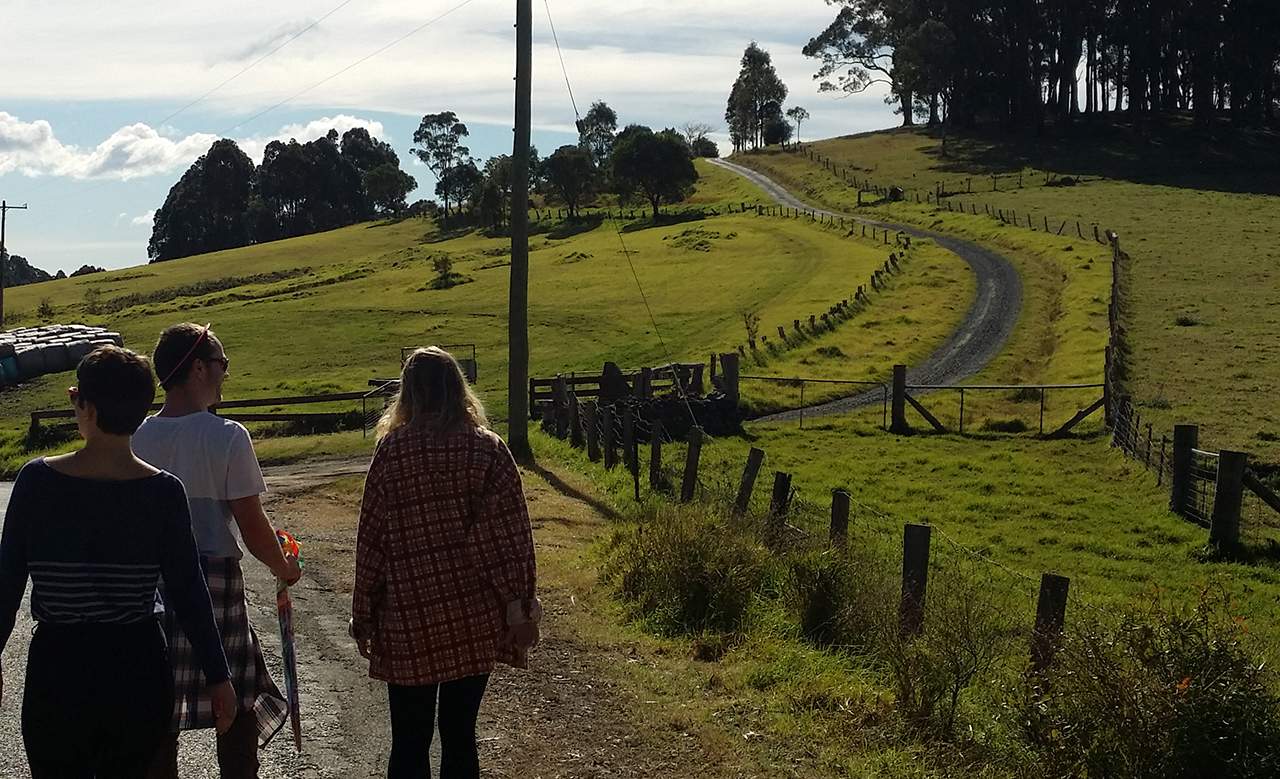 DO REMEMBER TO TELL THE NEIGHBOURS
Might seem like a hassle, but if you don't get the neighbours on board with what you're planning in advance, then you're just going to get shut down by the cops before you get to the good stuff. If you're living rural and your neighbours are a 10 minute drive down the road, then the only thing you have to remember is not to freak out the livestock. Which brings us, finally, to...

DO REMEMBER TO TURN THE ELECTRIC FENCES OFF
Though remember that if you turn the electric fences off, the livestock may come for a listen. Holding a rural fest might mean making a choice between zapping your mates and sharing a dance with a few friendly cows. Livestock and crowds are never the best mix, but I can promise you that when you see two little girls dancing around that bright white wire, you'll be more than happy to know that the fence is turned off. If your four-legged friends pay you a visit, just treat them with respect and let them bask in the tunes. I know from experience they are big fans of a good Tracy Chapman cover, the big softies.

Top image: Dollar Photo Club. Other images and videos by Elise Newton.
Published on August 18, 2015 by Elise Newton