ARTS & ENTERTAINMENT
UK Prog Rock Legends Yes Are Heading to Australia
Even Yes vocalist Jon Davison is a Yes fan, he told us.
In today's unpredictable world of infighting, internets and readily available guitar tabs, it's more probable than ever before that the biggest fan of a band will end up actually in the band. Ron Wood joining the Rolling Stones, Robert Trujillo joining Metallica, and now Jon Davison joining English progressive rock legends Yes (that's right, Yes) as their latest vocalist. "I'm still a Yes fan," he says from somewhere in Los Angeles. "I can't help it, these things happen. In instrumental sections where I'm holding back, I get caught up in thinking 'wow, here are these amazing musicians I've always admired just a few feet away from me — and I have a better view that anyone in the audience!'"
With the sprightly American as frontman, the 50-million selling princes of prog are heading to Australia to perform their two finest releases, Fragile and Close to the Edge, from start to finish. I've played with bands for which these albums were like holy texts, and Davison doesn't dispute it. "Close to the Edge is, I think, based on the teachings of Siddhartha — a soul's journey through many lifetimes. It's very beautiful but there's a lament in it, about what the soul must endure, the challenges and the hard lessons we face as we go on. That's how I interpret it."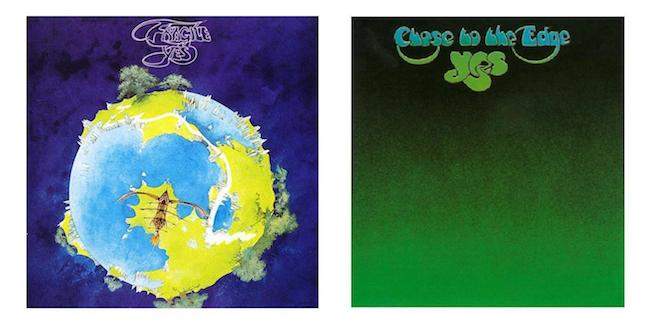 There has been a "touch of the metaphysical" in most of Yes' output, and Davison still decodes their evocative and often cryptic lyrics from the stage. "It's not always a clear meaning. I approach the lyrics more emotionally I guess, but there are parts of songs that I very much relate to. 'And You And I' is heart-expanding, and I love 'Starship Trooper'. Those uplifting ones."
Dotted throughout Fragile, meanwhile, are tracks focused on individual band members, the vocal showcase being 'We Have Heaven' — a gloriously overdubby affair. "I'm working on my own version of it now actually, in my home studio. I won't do any of [founding member of Yes] Jon Anderson's tracks, but I'll loop my voice a lot, and possibly Steve and Chris will do some other vocals too. We're going to make it as much of a live track as it can be." Anderson was an expectedly huge influence for Davison while he was finding his own voice, though they haven't become acquainted at any Yes parties yet. "I haven't had the privilege of actually meeting him, but a few who know him quite well say we would be good friends. I hope it happens eventually."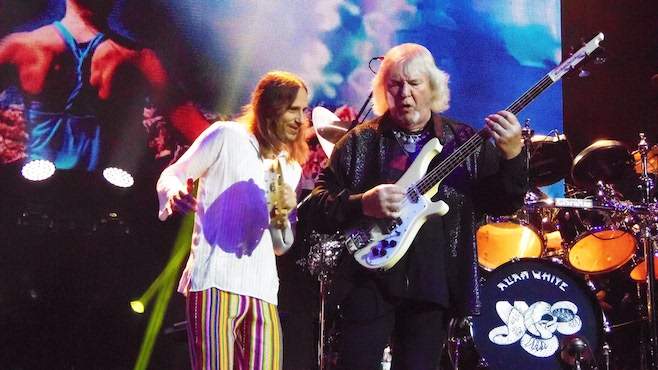 The upcoming album will be the band's first with Davison, and they're champing at the bit to keep being, well, progressive. "I was very much encouraged by the others not to try to reference anything in the past, because then you compare and end up restricting yourself creatively. We've been aiming to only move forward and break new ground. Even in their heyday the band were making mindblowingly distinct albums, and we're aiming for that now. There's a real freshness to it; it moves in a new direction and accurately reflects this five-member line-up, just as it should."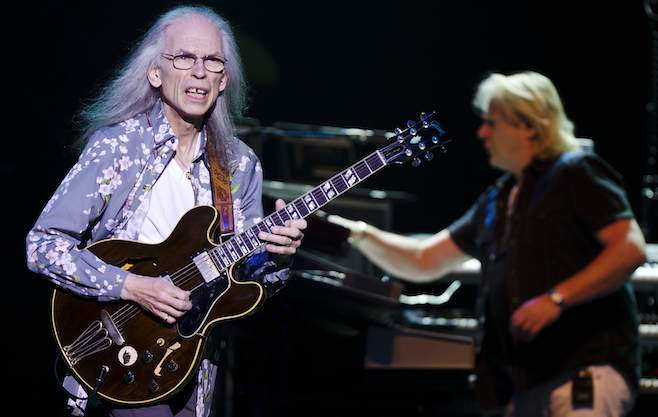 Despite being the lone American in a band comprised of people old enough to be his English dads, Davison is unfazed. "It's surreal but I seemed to fit in right away. They're very accommodating. What we share in common, of course, is the music — we both speak that language, despite our ages." And in a perfect world, would he sing in any other of his favourite bands? "I'd love to be a part of early Genesis. I wouldn't mind being Freddie Mercury for a day either, that would be pretty exciting."
Yes 2014 Tour Dates:
November 12 — PERTH Crown Casino
November 14 — GOLD COAST Jupiters Casino
November 15 — SYDNEY State Theatre
November 18 — MELBOURNE Palais Theatre
Published on June 27, 2014 by Laurence Rosier Staines