ARTS & ENTERTAINMENT
Muralist Scott Marsh's Top Ten Spots in Sydney for Artists and Art Lovers
Roam the Sydney streets with the artist who's given them some of their most memorable imagery.
Muralist Scott Marsh's Top Ten Spots in Sydney for Artists and Art Lovers
Roam the Sydney streets with the artist who's given them some of their most memorable imagery.
in partnership with

If there's anyone in Sydney who knows where to find the best street art, the smartest galleries and the most fun art gatherings, it's Scott Marsh. Even if you don't know his name, chances are, you know his work.
His most famous piece is undoubtedly Kanye Loves Kanye, a seven-metre-tall mural of two Kanyes kissing one another, which appeared in Teggs Lane, Chippendale, in April 2016. Within a month, someone paid Marsh $100,000 to buff (graffiti-speak for paint over) it. Also among his international headline-grabbing works are Casino Mike, a satirical portrait of former NSW premier Mike Baird painted as a protest against the lockout laws, and Tony Loves Tony, an image of Tony Abbott marrying himself.
In partnership with Pullman Hotels and Resorts, we're helping you explore more on your next holiday and make sure you get those experiences that the area's most switched-on residents wouldn't want their visitors to miss. In Sydney, we've called in Scott, whose favourite spots range from Wendy Whiteley's dreamy harbourside garden to the best shops for premium spray paint.
A stay in one of Pullman's two locations in central Sydney — Hyde Park and Quay Grand Sydney Harbour (there's also two more at Sydney Airport and Sydney Olympic Park) — will not only put you in the thick of all this action, it will let you contemplate all you've seen in five-star luxury at the end of the day.
Read on for Scott's perspective on Sydney's artistic hot spots, and check out the rest of our Explore More content series to hone your itinerary for some of Australia's best holiday destinations.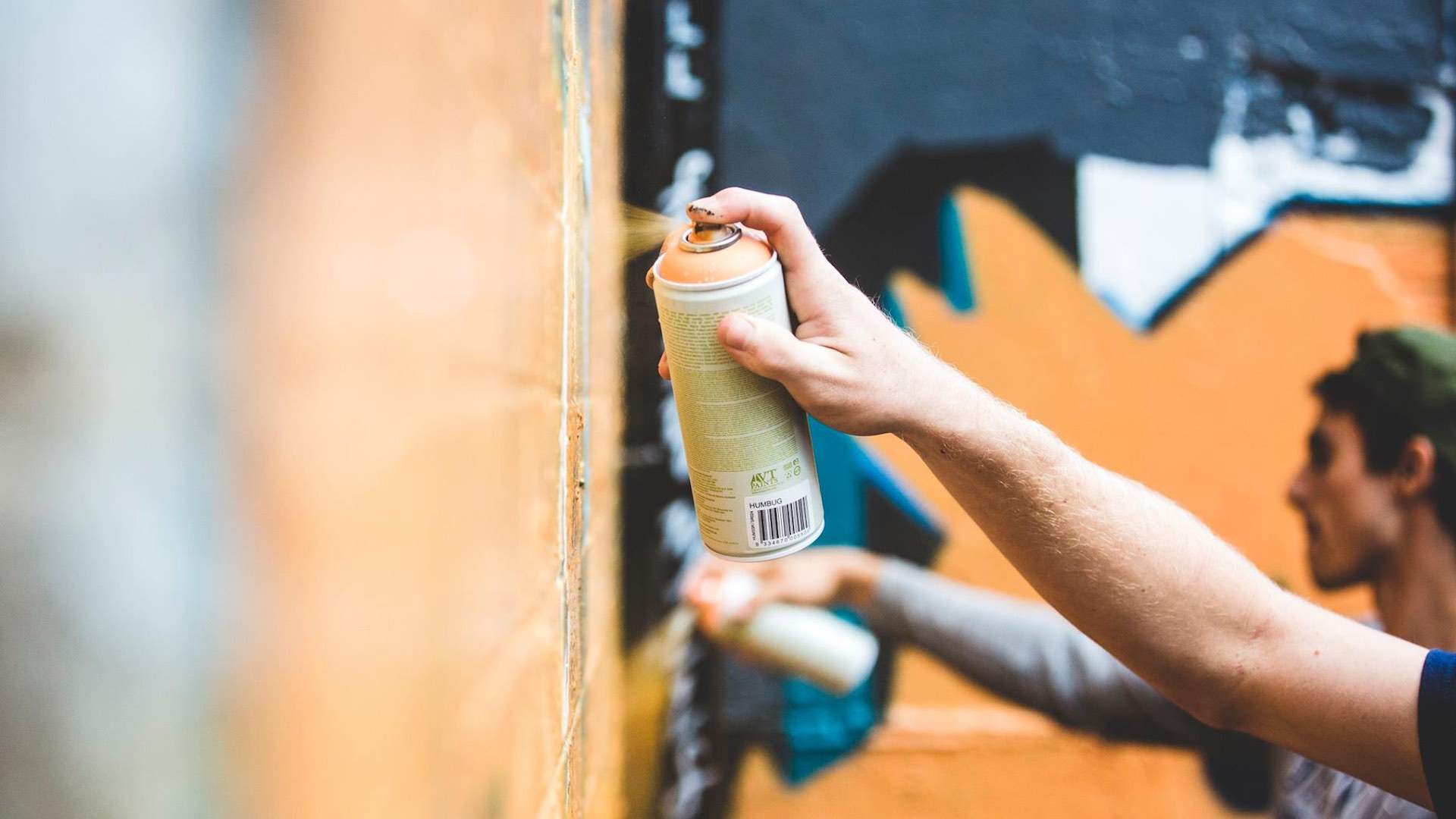 SUNDAY WALLS AT THE LORD GLADSTONE
Since June 2015, artists and musicians have been gathering once a month at the Lord Gladstone in Chippendale for Sunday Walls. From 2 until 10pm, an emerging or established graffiti artist works on a temporary mural with a stack of spray cans, while live hip hop DJs provide a soundtrack. Punters hang around to watch, eat $10 fried chicken and share $15 jugs of Frank Strongs. The Lord Gladstone attracts a pretty laidback, eclectic crowd, and watching a new art work appear before your eyes can't not be fun.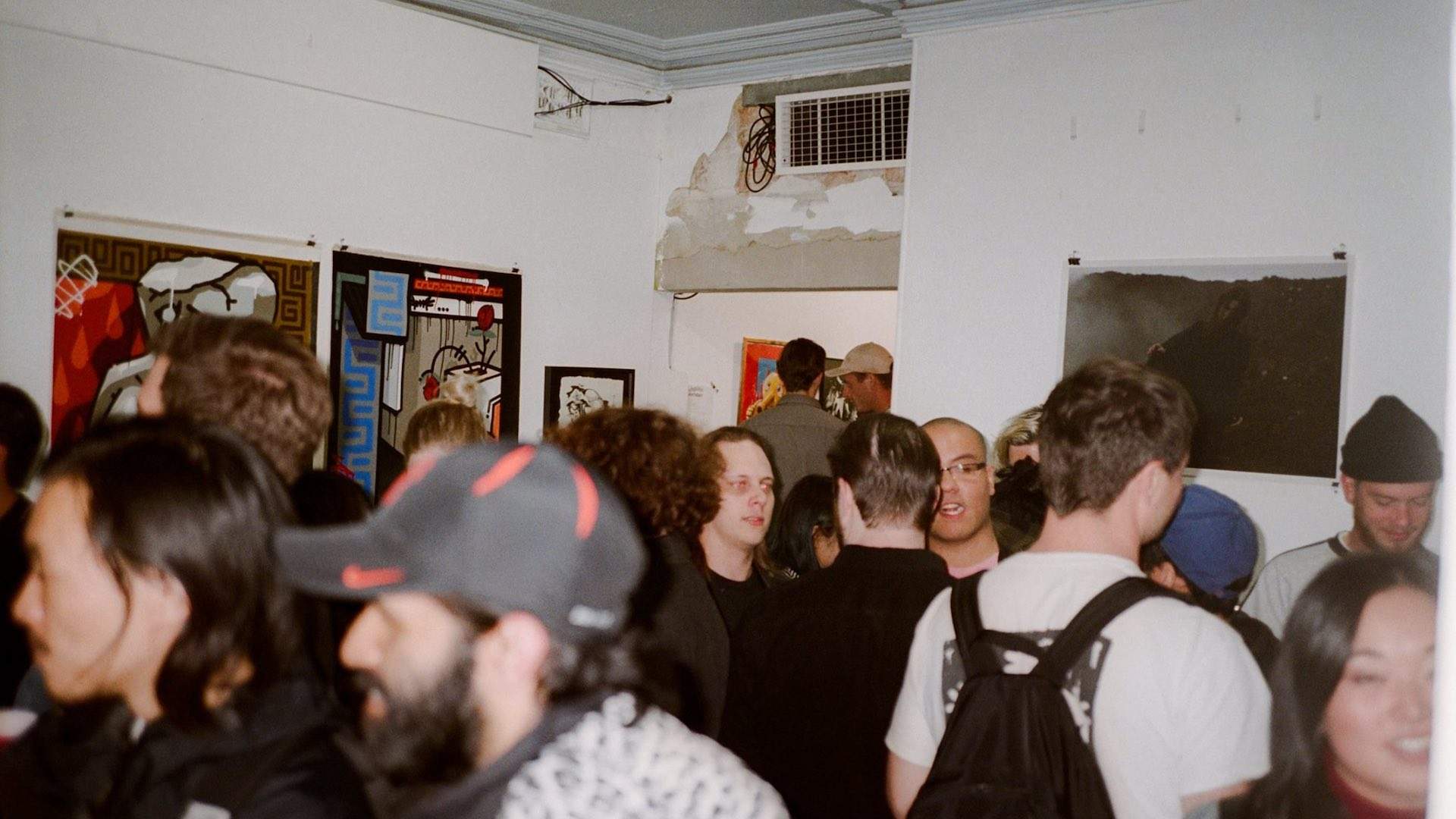 GOODSPACE GALLERY OPENINGS
Goodspace Gallery gives Chippendale a weekly art fix with exhibition openings on Wednesday evenings from 6pm–9pm. Artists score a good deal because the space doesn't charge rent or take commissions. Plus, both local and international talent features. In early November, Sydney-based photographer James Simpson exhibited Endless Summer, a collection of photos influenced by French and Italian cinema of the '60s and '70s. The week before, photographer Joshua Valageorgiou, who splits his time between Sydney and Athens, took over the space with Cluster, a black-and-white analogue series.
IRONLAK ART AND DESIGN
About a year ago, this graffiti-dedicated retail space opened on the ground floor of Central Park, Broadway. It's the Sydney flagship of Ironlak, a premium spray-paint brand founded in the early 2000s by Australian graffiti artist Luke Shirlaw, in collaboration with brothers Levi and Heath Ramsay, and now sold internationally. Not only is Ironlak Art and Design a great place to check out quality products and meet artists, the walls are covered in street art. Plus, it's open until 8pm 363 days a year, so even if you're in a full-time job, you can drop by and get what you need to start your next project.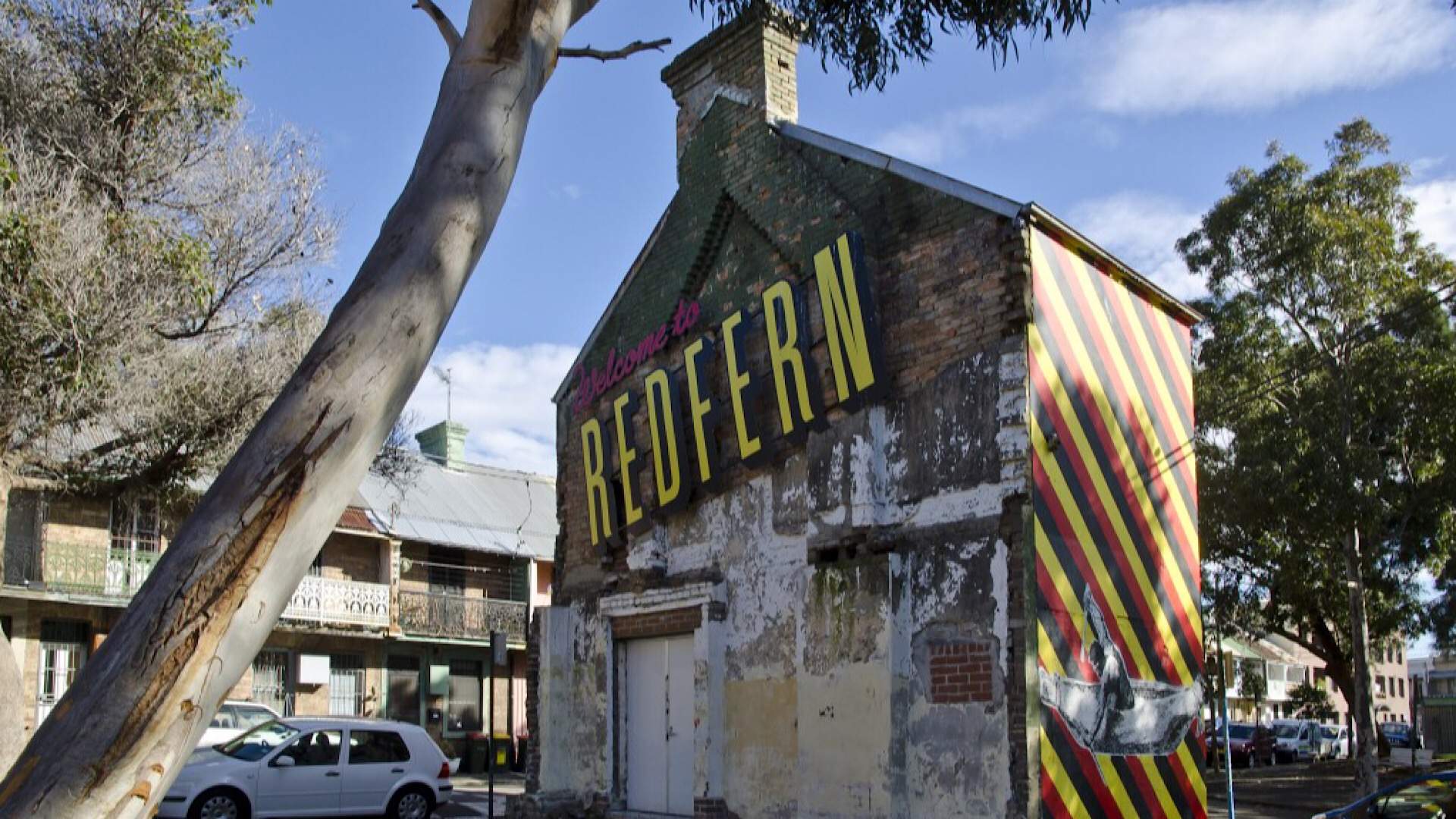 REDFERN AND NEWTOWN GRAFFITI AND STREET ART
There's a few great street art spots around Redfern and Newtown that I check out whenever I can. More often than not, I find something new to see. In Redfern, expect to catch me around The Block or Phillip Lane, where there's a lot of Indigenous street art, including works by Reko Rennie and Hego, telling stories of history, identity and resistance. When I'm in Newtown, I take a wander down Wilford and Gladstone Streets. Young Henrys is nearby, which means it's pretty tempting to stop for a beer sample or two.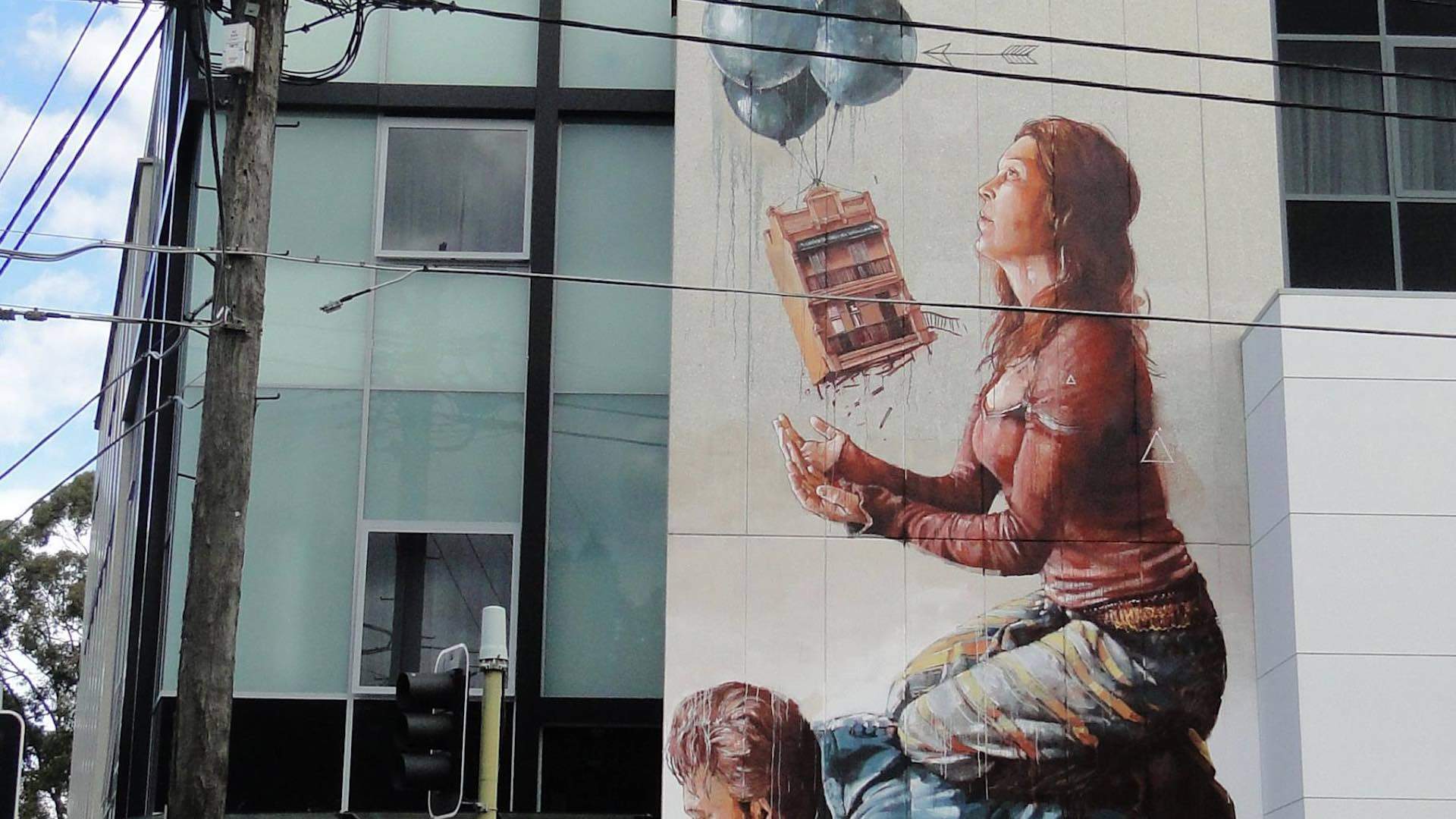 FINTAN MAGEE'S HOUSING BUBBLE MURAL
This is my favourite mural in Sydney. It's called The Housing Bubble and it's on the side of the Urban hotel, on the corner of Enmore and Station Streets. Fintan Magee, an artist who was born in Lismore and grew up in Brisbane, painted it over the course of four days during Marrickville Council's Perfect Match street art festival in July 2015. Every year, the event brings a bunch of new works to Sydney, by providing artists with spaces and encouraging crowds to watch as they sketch, paint and spray.
SYDNEY STEEL ROAD, MARRICKVILLE
Found just a short walk from Sydenham Station, Sydney Steel Road puts a whole lot of excellent art, colour and vibrancy into an otherwise industrial area. There's everything from realistic portraits to political statements to giant, surrealist murals. When you're done here, wander across Camdenville Park to May Lane, which gives you a stack more work to see. A shopkeeper started a graffiti wall there more than 15 years ago because he wanted to create a space where artists could work legally. May Lane is a fixture on the Perfect Match program, so major new works are added each year.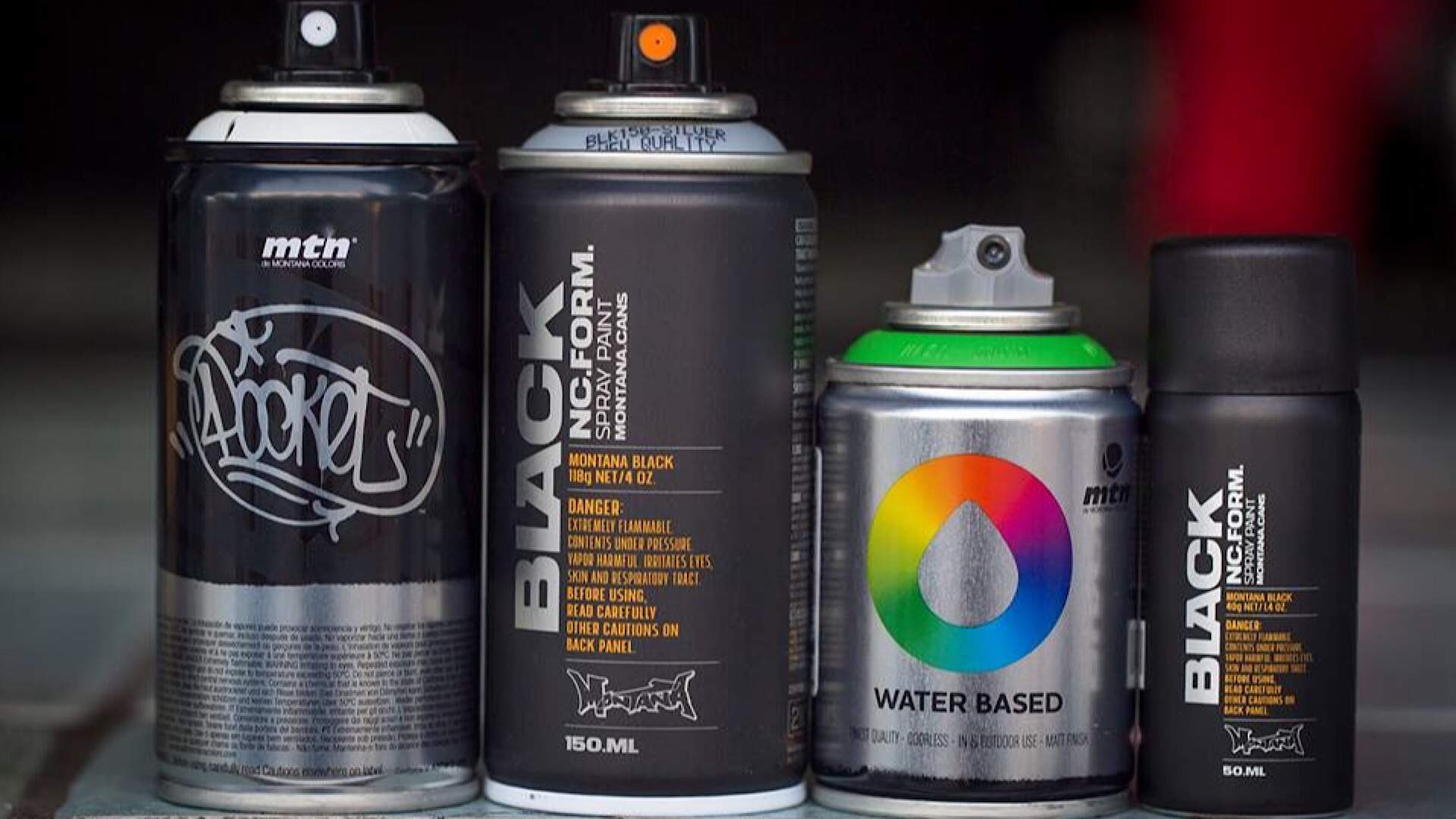 567 KING
Newtown's graffiti writers have been stocking up here since August 2005, and these days, artists of all kinds drop by. Whether you want spray paint, pencils, paints or paper, you can get it. Plus, if listening to a bit of hip hop on vinyl or CD while you're working is your thing, you can make your picks in the shop and ask the crew to deliver them to your door. There's also a handy commissioning service: get in touch with a request for an artwork and 567King will hook you up with the right artist for the job.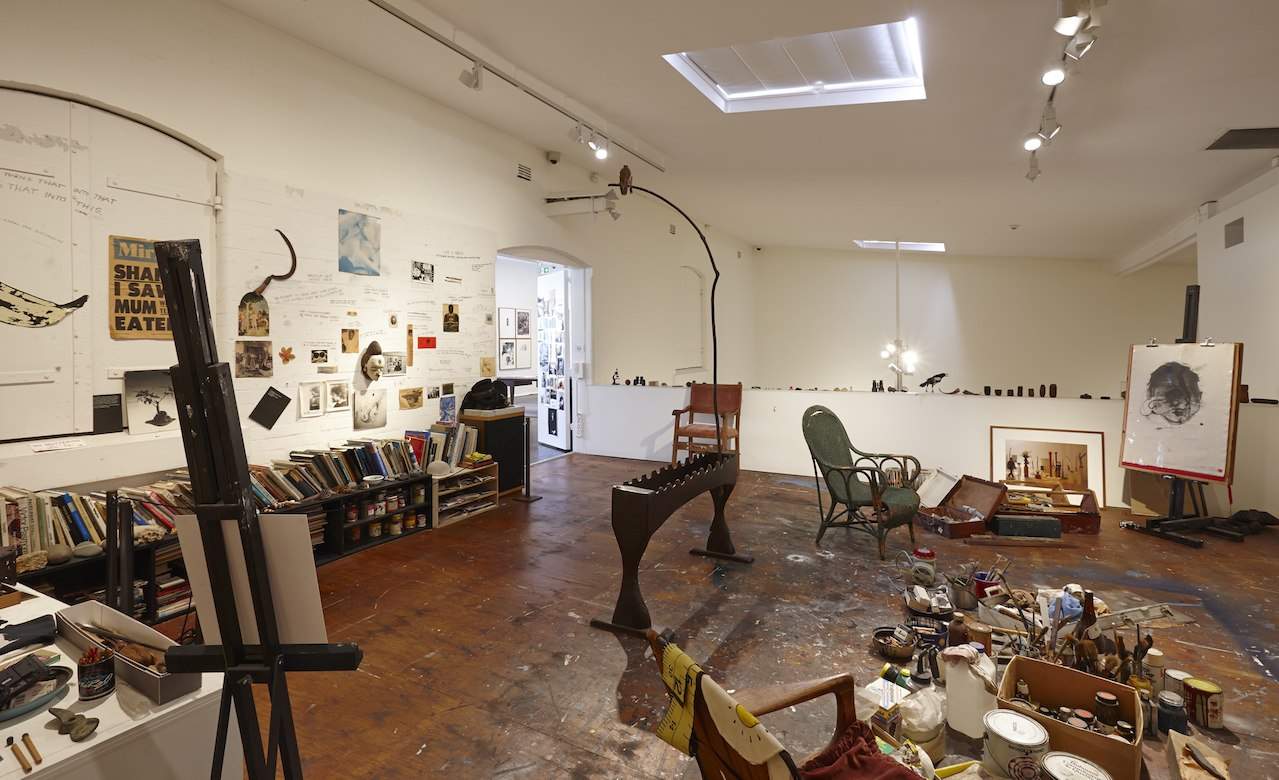 BRETT WHITELEY STUDIO
When Brett Whiteley died in Thirroul in 1992, he left behind this studio in Surry Hills, where he'd worked and lived since 1985. Walking in here is a bit like stepping back in time, into Whiteley's private and artistic life. There are paintings he started but never finished, piles of books that gave him inspiration and quotes scrawled across the wall. In the adjoining gallery, temporary exhibitions showcase works owned by the Art Gallery of New South Wales, the Whiteley Estate and private collectors, so there's always a new reason to visit.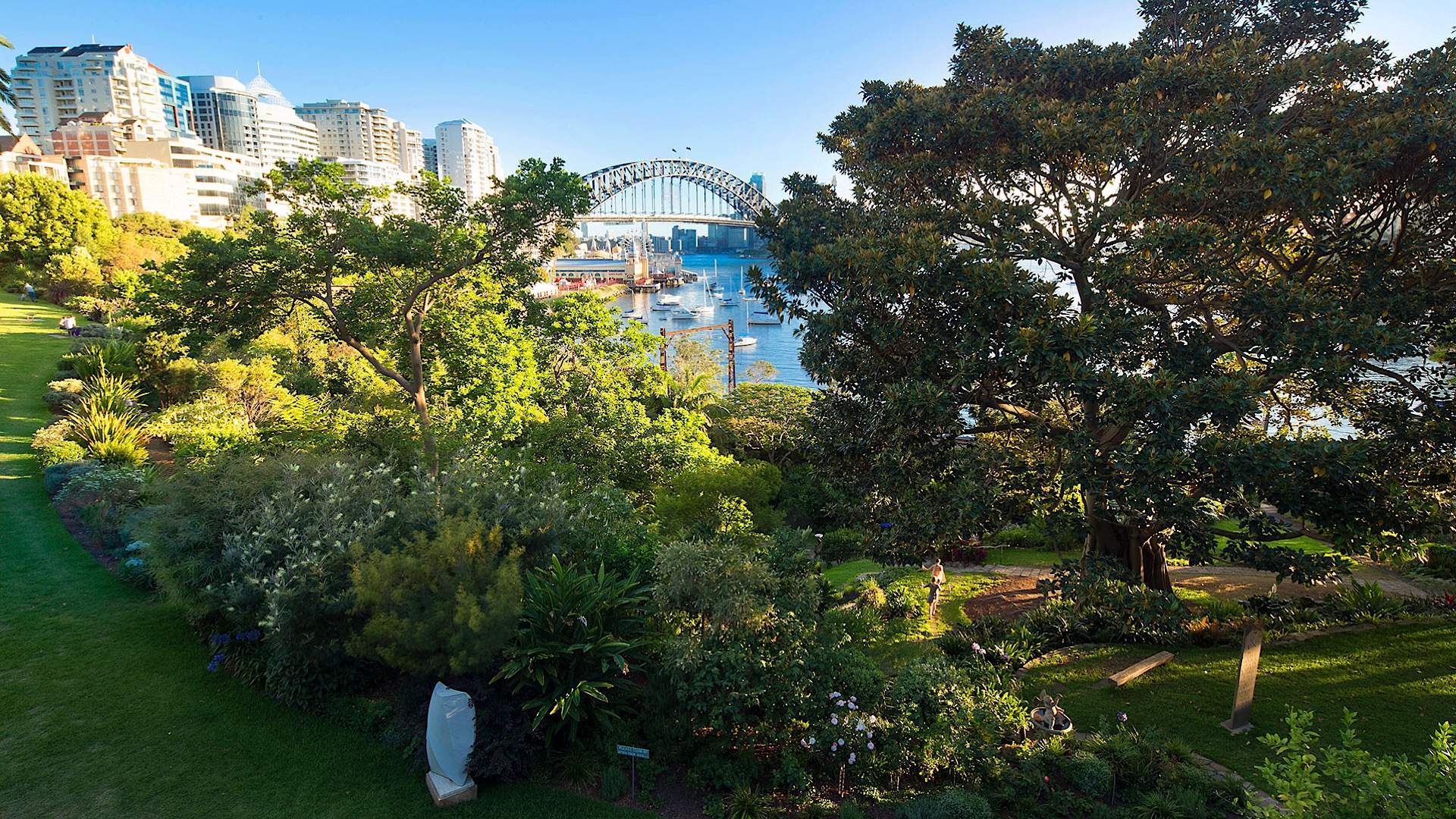 WENDY'S SECRET GARDEN
Across the harbour, in Lavender Bay, is the creative work of the other half of the legendary Whiteley partnership: Wendy Whiteley's Secret Garden. From 1970, for the best part of 20 years, the Whiteleys lived in a house nearby. When Brett passed away, Wendy coped with her grief by setting to work on the land, which back then, was disused railway property, covered in rubbish and weeds. Now, it's a haven of blood leaf, ginger, angel's trumpets, palms, fig trees and sandstone walls overhung with rambling vines, where I come to escape, sketch and drink coffee.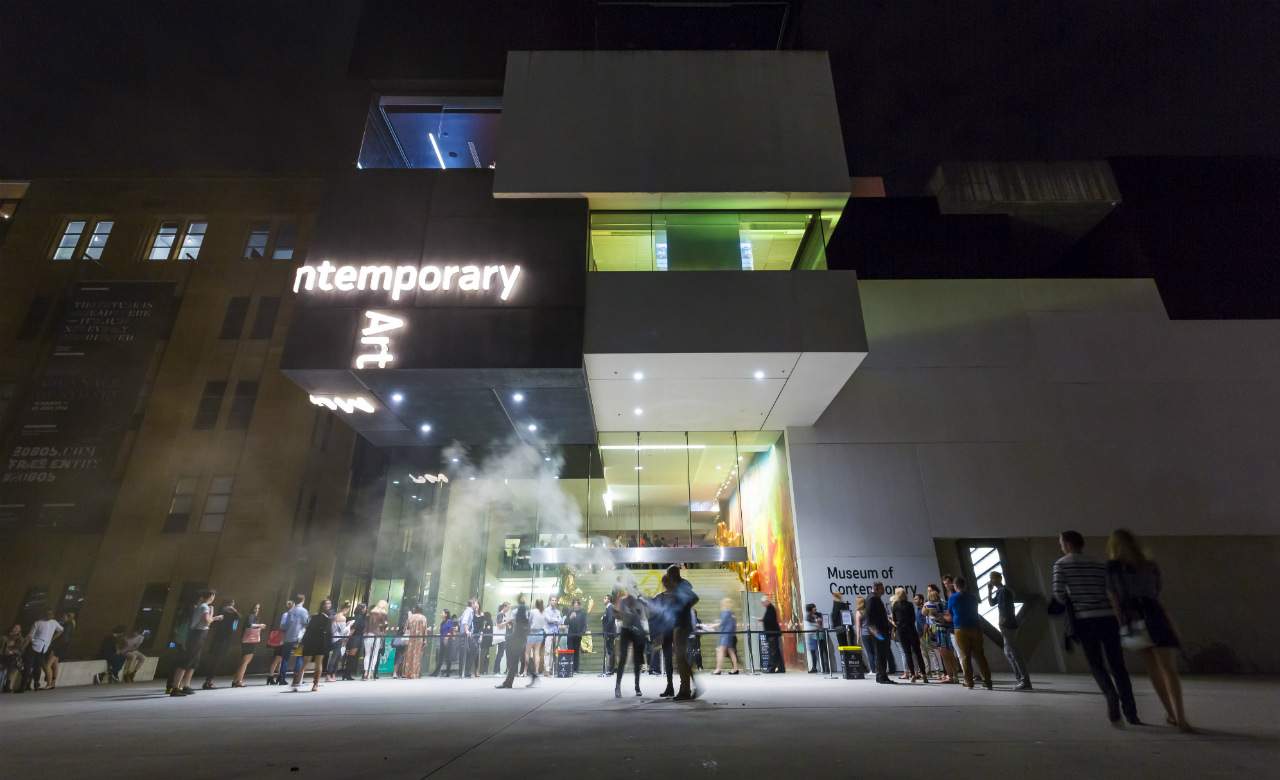 MCA ARTBAR
MCA ARTBAR combines art with music and live performance to create something entirely new. The happening takes over various parts of the gallery on the last Friday of every month, and even if you've checked out the program, you never can tell quite what you're in for. In July 2017, Latai Taumoepeau curated Archipela_GO ....this is not a drill, a mix of live performances and interactive works exploring climate change. Before that, in May, Vivid 2017 artist Julia Gorman brought together samba dancers, DJs, artists and a pop-up jewellery stall for a night of colour and light.
Explore more with Pullman. Book your next hotel stay with Pullman and enjoy a great breakfast for just $1.
Published on November 07, 2017 by Concrete Playground