ARTS & ENTERTAINMENT
Studio Ghibli's New Movie 'Earwig and The Witch' Will Hit Australian Cinemas in 2021
It's the Japanese animation house's first completely CGI movie — and it's directed by Goro Miyazaki, son of Hayao Miyazaki.
Since 2016, the cinema-loving world has had a Studio Ghibli-shaped hole in its heart. That's when the acclaimed Japanese animation house released its most recent film, the gorgeous French co-production The Red Turtle. Its last solo production actually came two years earlier, courtesy of 2014's When Marnie Was There.
Still, much has happened in Studio Ghibli's world over the past decade. Hayao Miyazaki announced his retirement, then changed his mind. In 2018, fellow co-founder and acclaimed director Isao Takahata sadly passed away. And, over the past few years, the company has been busying itself with its very own theme park. The latter is due to open in 2022 and become quite the tourist attraction — but that doesn't mean that fans aren't keen for more Ghibli movies.
Thankfully, the studio revealed earlier this year that it's working on just that, with two new films on its current slate. One of those movies will be helmed by My Neighbour Totoro, Spirited Away and Howl's Moving Castle icon Miyazaki, with How Do You Live? actually first announced a few years back. As for the second film, Australians will be able to watch it in the new year.
Called Earwig and the Witch in English (and also known as Aya and the Witch), the movie marks the first Studio Ghibli completely made using computer-generated animation. Director-wise, it's helmed by Hayao Miyazaki's son Goro Miyazaki, who previously directed Tales from Earthsea and From Up On Poppy Hill. It's also based on a novel written by British author Diana Wynne Jones, who penned the book that Howl's Moving Castle was adapted from, too. And, Australian distributor Madman Entertainment has just advised that it'll be releasing the film Down Under sometime early in 2021, with an exact date still yet to be revealed.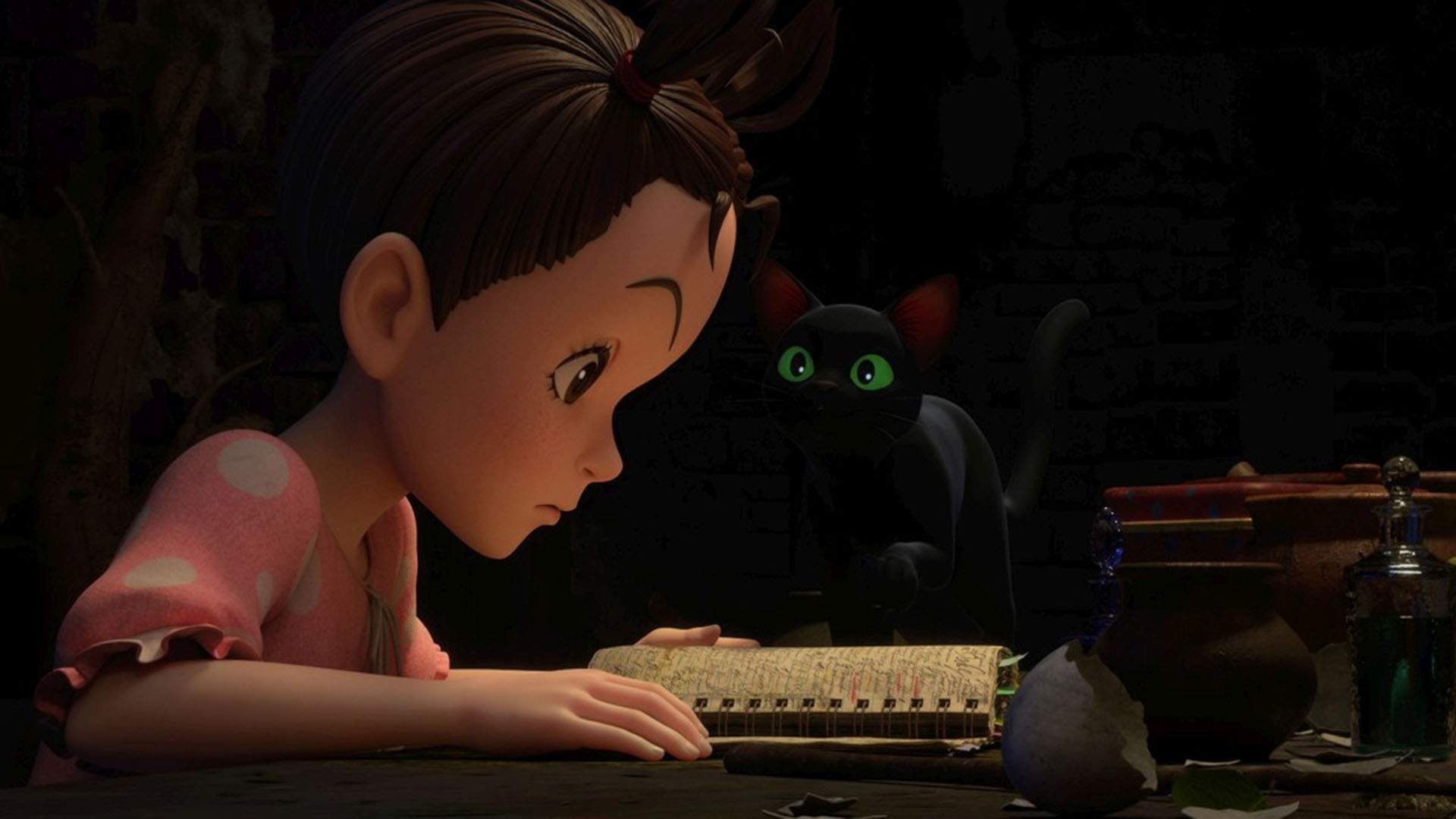 In terms of story, Earwig and the Witch focuses on a girl at an orphanage in the British countryside. She enjoys living there, but her world changes when she's chosen to live with a couple — including, as the title makes plain, a witch. Earwig doesn't know that her own mother also had magical powers, so she's thrust into a strange new world, all while trying to do what she's always wanted: belong to a family.
In its English-language version, the film will feature voice work by Richard E Grant (Can You Ever Forgive Me?), Dan Stevens (Eurovision Song Contest: The Story of Fire Saga) and singer Kacey Musgraves, plus newcomer Taylor Paige Henderson as Earwig.
We've said it before about Nicolas Cage's new show about swearing and the brand new full season of Spicks and Specks, but 2021 is definitely looking better than 2020.
Earwig and the Witch will release in Australian cinemas sometime early in 2021 — we'll update you with an exact release date when one is announced.
Images: Madman Entertainment.
Published on December 23, 2020 by Sarah Ward