Suncorp Stadium Will Be Allowed to Host Twice As Many Concerts in 2023 and 2024
Fingers crossed for more huge tours over the next two years, with the venue's annual major events cap increasing from six to 12.
Guns N' Roses just busted out 'November Rain' there on a November evening. Elton John will hit it up in January, closely followed by Red Hot Chili Peppers the same month. That venue: Suncorp Stadium. When a band or musician plays the Milton site, they're always a big name — and more of them might now be coming to town over the next few years.
To host mega-popular acts, you need a stadium that can welcome a hefty crowd, and the Castlemaine Street location is a Brisbane go-to. But, it's also surrounded by homes and shops, as well as small streets that aren't well-equipped for the traffic — and parking — that a big gig can bring. So, there's a cap on the number of concerts that Suncorp Stadium can host in order to not annoy the neighbours.
In 2023 and 2024, however, that figure is going up temporarily — doubling from six to 12. The idea is to attract more major concerts and help give the Queensland economy a boost, announced Tourism and Sport Minister Stirling Hinchliffe.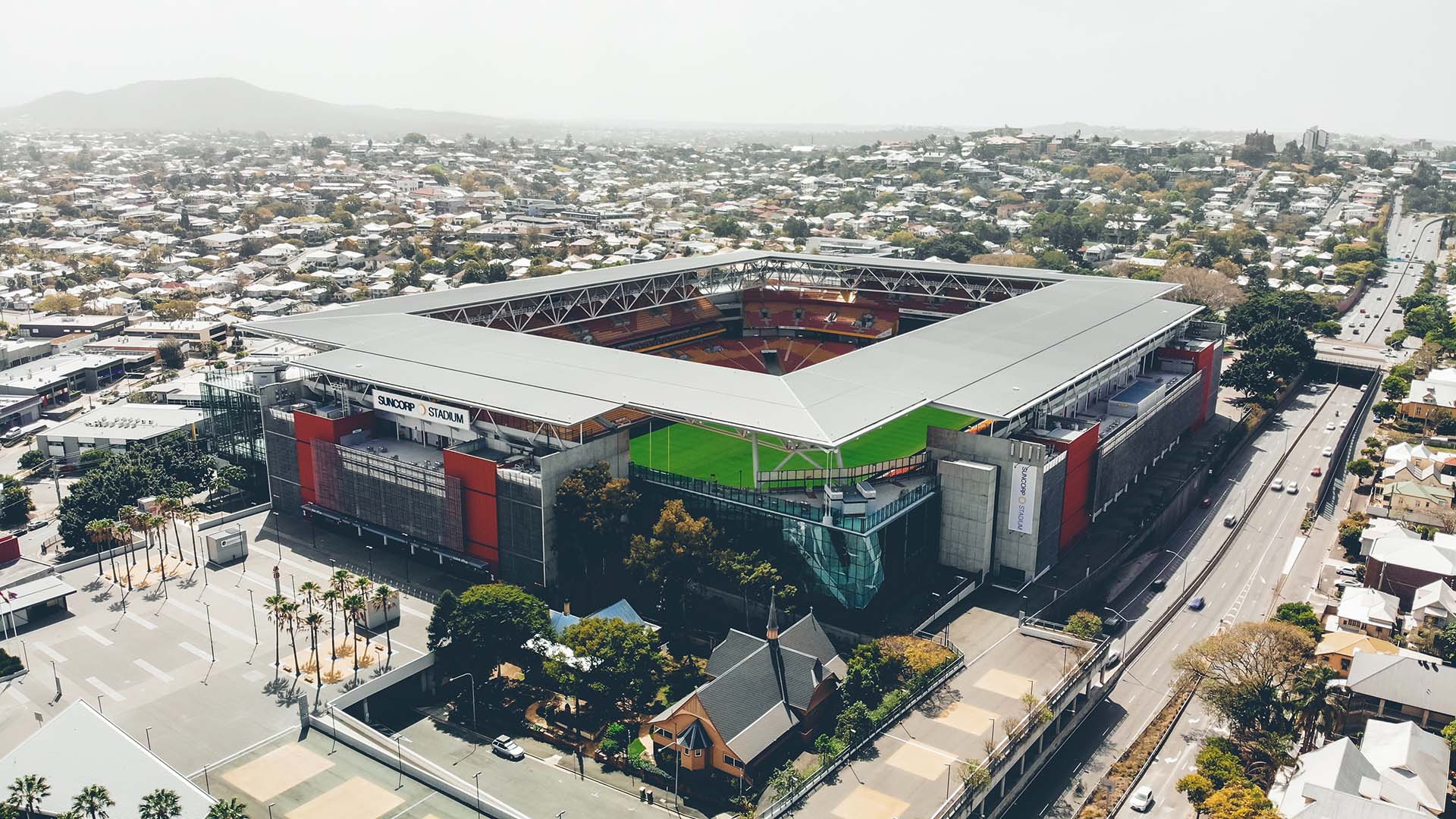 "We're seeing a stream of major international music acts putting together plans to get back on the road with world stadium tours after Covid," Hinchliffe said in a statement.
"Right now, Suncorp Stadium — with its central location, capacity and public transport capability — is highly sought-after by promoters bringing music events to Australia. Whether it's Ed Sheeran or the Red Hot Chili Peppers, major concerts bring visitors who spend millions of dollars in the tourism economy and support local jobs."
"Five concert events are already locked in for Suncorp Stadium in the first two months of 2023."
There's no word yet on which big names might be tempted Brisbane's way to fill the extra concert slots. Still, if you've ever been annoyed because your favourite superstar musician or band has played Sydney and Melbourne, only to give Brissie a miss — a familiar scenario — consider this a promising move.
In the past, the venue has played host to U2, The Police, Foo Fighters, Eminem, Paul McCartney, Taylor Swift, One Direction, Bon Jovi, Queen, Justin Bieber, Phil Collins, Robbie Williams and more, so thats the calibre of acts the Queensland Government is hoping to attract.
Before locking in the temporary change, the Queensland Government sought community feedback, with 78 percent of folks responding supporting the concert cap's increase, including 168 local residents and businesses in the Lang Park Traffic Area.
Find Suncorp Stadium at 40 Castlemaine Street, Milton. For more information about upcoming gigs at the venue, check out the Suncorp Stadium website.
Top image: Richard Greenwood via Tourism and Events Queensland.
Introducing Concrete Playground Trips
Book unique getaways and adventures dreamed up by our editors