Nathan Fielder and Benny Safdie's Unease-Dripping Cringe Comedy 'The Curse' Is One of 2023's Best New Shows
Emma Stone stars alongside Fielder and Safdie in this brilliant dark satire of reality TV, gentrification, appropriation, marriage, privilege, karma and more.
It has always been impossible to watch TV shows by Nathan Fielder, including Nathan for You and The Rehearsal, without feeling awkwardness gushing from the screen. The films of Josh and Benny Safdie, such as Good Time and Uncut Gems, are such masterclasses in anxiety and chaos — and so astute at conveying life's anything-that-can-go-wrong-will certainty — that viewers can be forgiven for thinking that their chairs are jittering along with them. From Easy A, La La Land and Maniac to The Favourite and Poor Things, Emma Stone keeps proving an inimitable acting force. Combine Fielder, the Safdies and Stone on one series, then, and whatever sprang was always going to be a must-see. Streaming in Australia via Paramount+ from Saturday, November 11, exquisite new dark satire The Curse is also as extraordinary in its brilliance as it is excruciating in its discomfort.
As well as co-creating the ten-part series, Fielder and Benny Safdie co-star, co-write and co-direct. Stone joins them on-screen and as an executive producer, with Benny's brother Josh doing the latter as well. The Safdies' regular collaborator Oneohtrix Point Never, aka Daniel Lopatin, gets the show buzzing with atmospheric agitation in one of his best scores yet — even after winning the Cannes Soundtrack Award for his unforgettable work on Good Time. And yes, The Curse is everything that the sum of these parts promises. It's more, in fact, then even more again. It flows with disquiet like a burst hydrant. It fills each almost hour-long episode with a lifetime's worth of cringe. It's relentless in its unease second by second, moment by moment and scene by scene. It's also a marvellous, intense and hilarious black comedy that apes the metal Doug Aitken-esque houses that Stone and Fielder's Whitney and Asher Siegel like to build, reflecting oh-so-much about the world around it.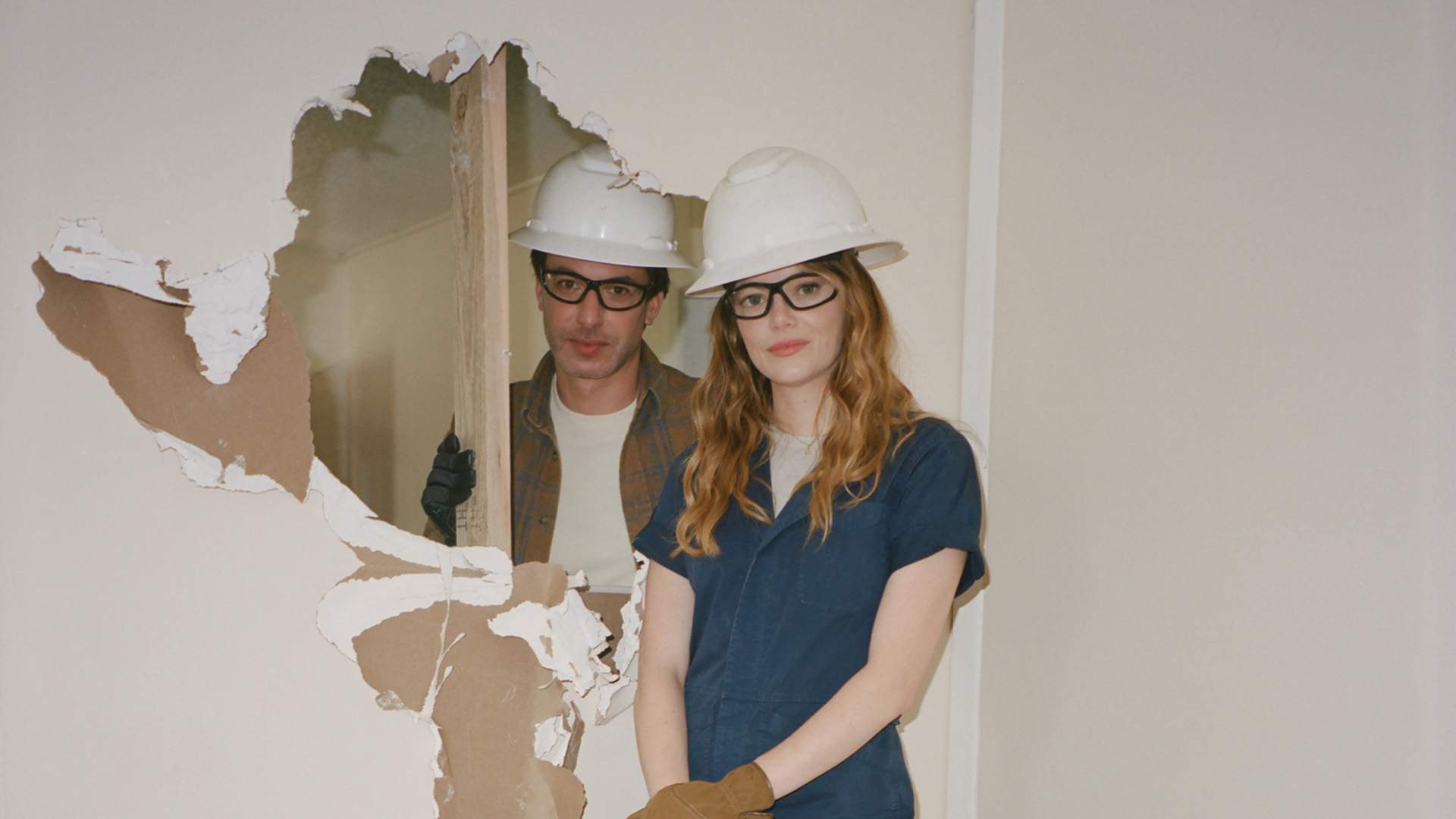 The Curse takes the show-within-a-show route, with the Siegels eager to grace the world's screens as reality TV hosts. Their angle: environmentally sustainable passive homes that only use energy that they create, which Whitney and Asher consider their contribution to their adopted New Mexico hometown of Española. The newly married pair have American pay TV network Home & Garden Television interested in Fliplanthropy, as well as their efforts to green up the community, create jobs for locals, and revitalise a place otherwise equated with struggling and crime stats. Lurking between the couple and HGTV is producer Dougie Schecter (Safdie, Oppenheimer), Asher's slimy and manipulative childhood friend with a nose for sensationalism — particularly when he gets the scent of disharmony among his stars as they try to start a family, get their show on the air, build their gleaming houses, find ideal buyers, honour the area's Indigenous history and overcome The Curse's title.
As the series dives into, parodies and interrogates unscripted television, gentrification, whitewashing, white saviour complexes, racism, appropriation, marriage, privilege, authenticity, spiritualism, inherited burdens and more, its moniker can refer to many things. A white couple sweeping into the region, trotting out altruism for fame — and, in Whitney's case, to scrub away her association with her parents (White House Plumbers's Corbin Bernsen Search Party's and Constance Shulman), who have been dubbed slumlords for treating their tenants poorly — is hardly the gift that the Siegels think. Accordingly, while their actions around Española don't just span futuristic abodes that couldn't stand out more, but also enticing new businesses to the area with free rent, supporting campaigns for land rights and celebrating local artists, it's forever plain that every move that the pair make is about getting something out of it. Fielder has long unpacked what it truly means to show reality on-screen, plus the machinations behind it — and with unsettling precision, The Curse is no different.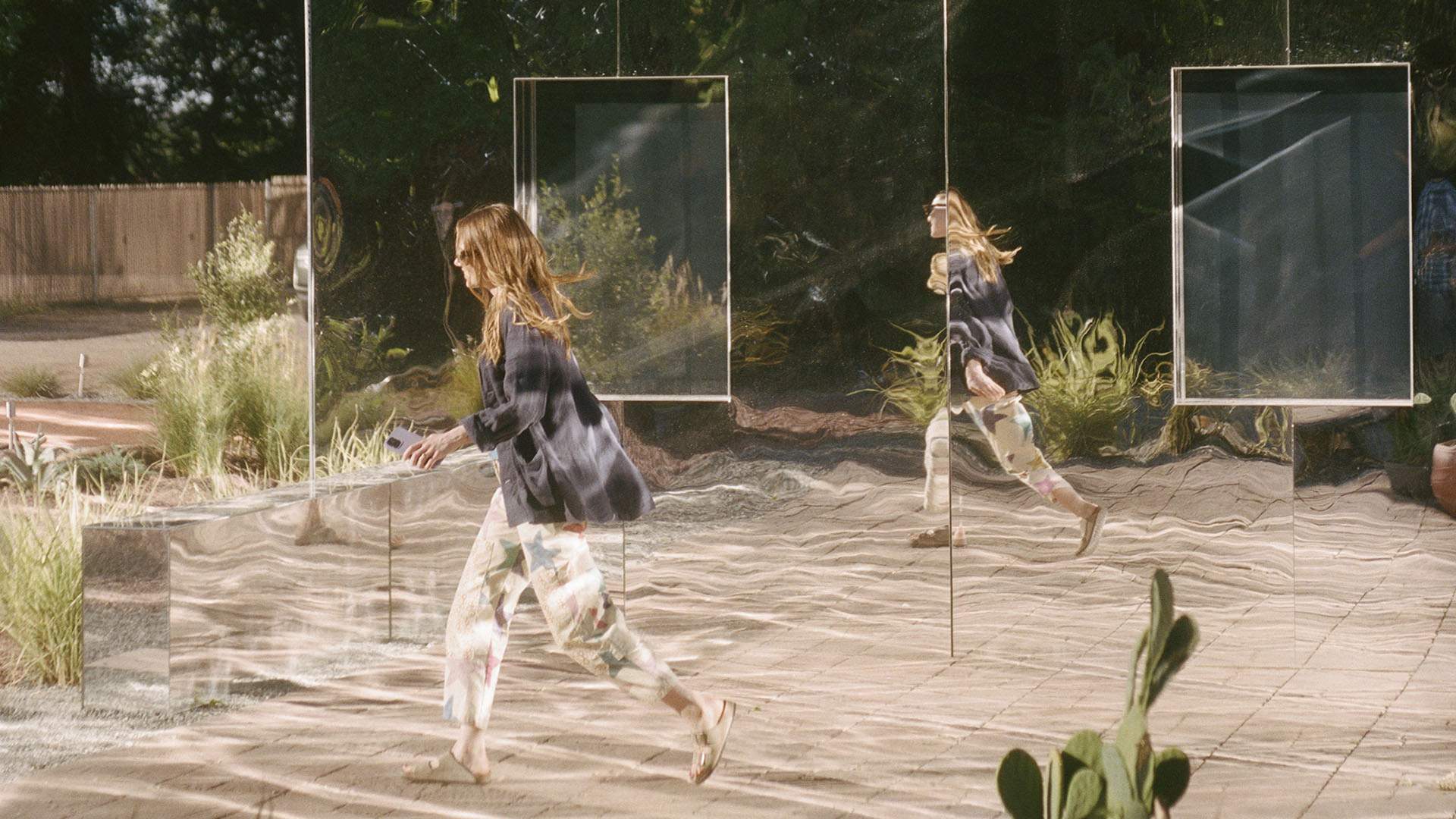 Stress would ripple through this series as inescapably as Whitney's desperation to become TV's next big thing anyway, and Asher's onslaught of neuroses and humiliations (you'll never think about cherry tomatoes the same way again); however, The Curse's name is also literal. Being filmed for B-roll footage for the pilot at Dougie's suggestion, Asher gives primary schooler Nala (debutant Hikmah Warsame) a $100 note while she's selling soft drink in a carpark with her father Abshir (Captain Phillips Oscar-nominee Barkhad Abdi). Then, when the shot is over and his performative compassion is no longer needed, he snatches the money back. The girl's response, as accompanied by a steely gaze and the unfettered anger of a child wronged by an adult: "I curse you". As bad luck springs for the Siegels afterwards, arriving in both big and small ways, those words keep lingering.
Again, Fielder ponders what is real and isn't, finding another way into his favourite topic. Whitney already oozes must-do-now urgency — served with a wide Stone smile — about anything that could stymie her quest for television domination, and Asher is a walking portrait of please-accept-me torment from the get-go; then comes the hex and the fudging of lines between what's a mess of their own making, what springs from paranoia and what may be supernatural. Aptly, when The Curse's title appears on-screen at the start of each episode, it shimmers with wavy lines looking glass-style to kick off this streaming mirror mirror, distorting and disorienting in the process. Birds sometimes fly directly into the Siegels' shiny houses, meeting their ends after not spotting what's looming right there in front of them, which also makes a fitting metaphor.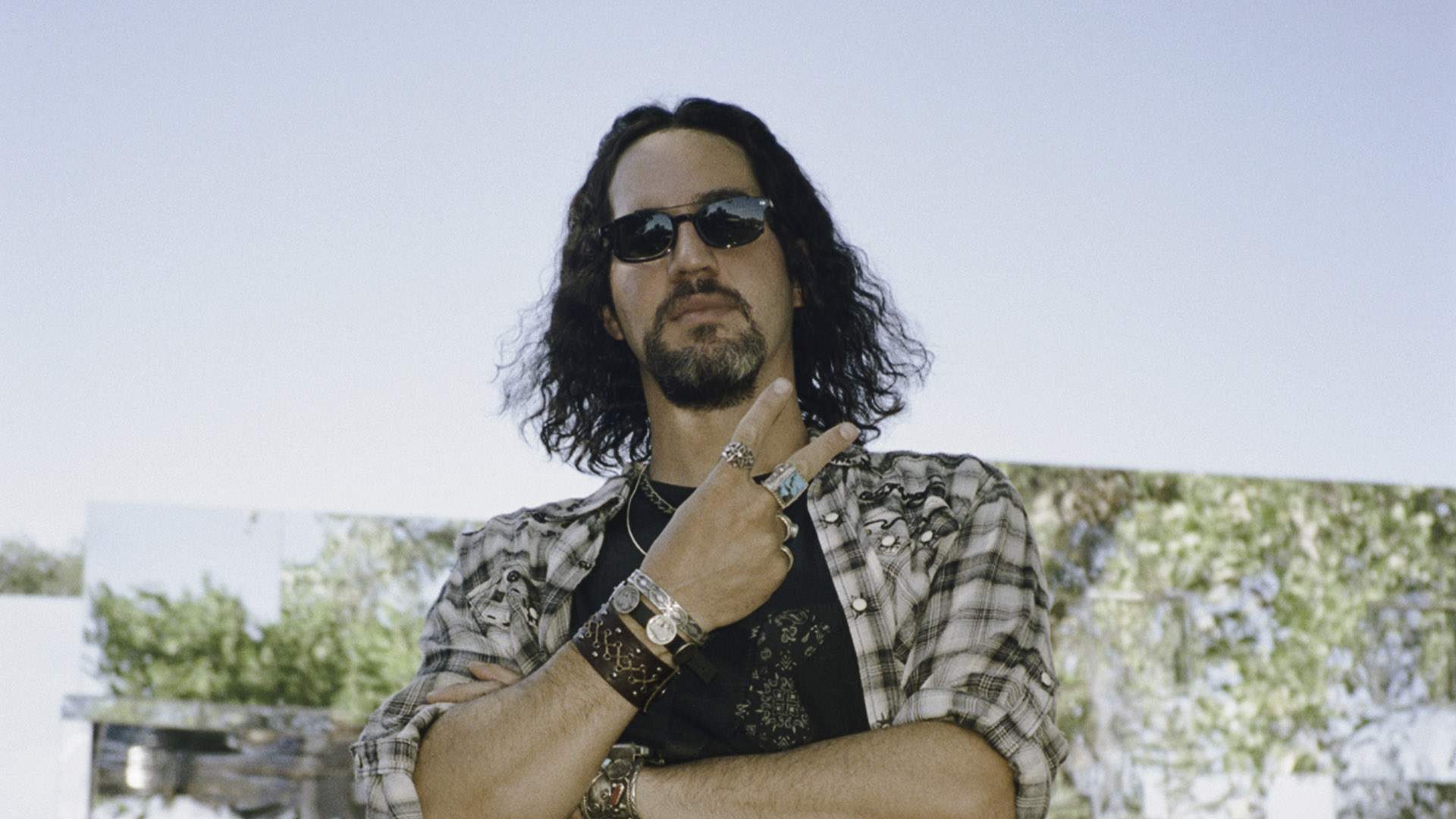 Squirming and watching Fielder might go hand in hand, but the experience has rarely been better than in The Curse. Neither has Fielder. His familiar directorial instinct to let moments persist to the point of aching mortification continues here, sparking his most purposefully perturbing performance yet — because watching someone this bumbling yet authoritative, and this muddled and self-conscious in everything they do yet bolstered by their status, race and bank balance, is meant to be this incisively agonising. With the show often shot like it's spying, including through windows and doorways, Stone and Safdie are equally exceptional and difficult to look away from. The yearning to be worshipped and praised non-stop, and the fear of her carefully constructed do-gooder facade being cracked, is weaponised in Stone's portrayal. Meanwhile, Safdie plays the kind of shifty that can't be shaken devastatingly well.
In a plethora of ways, The Curse ticks all the boxes that it was always going to, especially via Fielder, the Safdies and Stone's exacting involvement. Throw in the fact that A24 is behind the series, placing it on a slate alongside Beau Is Afraid, You Hurt My Feelings, smash-hit Australian horror movie Talk to Me and fellow TV series Beef from 2023 alone — each of which could pair with The Curse for different reasons — and that truth only grows. And yet, no one can pick exactly where this show is heading while watching, even when you're sure that you have and those predictions come to fruition in an exchange, plot point, theme or revelation. Consider it a funhouse hall of mirrors, then: you know that something warped will confront you wherever you look, but you can never be confident of what it'll be. Consider The Curse one of the best new TV shows of 2023, too, and the type of unique viewing that's a glittering treasure even it inspires non-stop dread and horror that threatens to swallow you whole.
Check out the trailer for The Curse below:
The Curse streams from Saturday, November 11 via Paramount+.
Images: Beth Garrabrant and John Paul Lopez/A24/Paramount+ with SHOWTIME.
Concrete Playground Trips
Book unique getaways and adventures dreamed up by our editors