Scandal-to-Screen Miniseries 'The Dropout' Turns the Theranos Scam Into Your Next Streaming Must-See
Another day, another scammer series — but don't miss Amanda Seyfried as Theranos founder Elizabeth Holmes.
Live every week like it's scam week: on streaming platforms throughout 2022 so far, that's basically been the motto. Indeed, a line from one of the year's big swindle hits so far, Netflix's Inventing Anna, sums up this current spate of con artist-obsessed viewing perfectly: scam culture is here to stay.
Dramatising the Theranos scandal, eight-part miniseries The Dropout is the third high-profile release in a month to relive a wild true-crime tale  — following not only the Anna Delvey-focused Inventing Anna, about the fake German heiress who conned her way through New York City's elite, but also documentary The Tinder Swindler, which steps through defrauding via dating app at the hands of Israeli imposter Simon Leviev. Made by Hulu in the US and streaming on Disney+ via its Star expansion Down Under, as fellow reality-to-screen 2022 release Pam & Tommy did as well, it also dives into the horror-inducing Dr Death-esque realm. When a grift doesn't just mess with money and hearts, but with health and lives, it's pure nightmare fuel.
To tell the story of Theranos, The Dropout has to tell the story of Elizabeth Holmes, the Silicon Valley biotech outfit's founder and CEO from the age of 19. Played by a captivating, career-best Amanda Seyfried — on par with her Oscar-nominated work in Mank, but clearly in a vastly dissimilar role — the Steve Jobs-worshipping Holmes is seen explaining her company's name early in its first episode. It's derived from the words "therapy" and "diagnosis", she stresses, although history already dictates that it offered little of either. Spawned from Holmes' idea to make taking blood simpler and easier, using just one drop from a small finger prick, it failed to deliver, lied about it copiously and still launched to everyday consumers, putting important medical test results in jeopardy.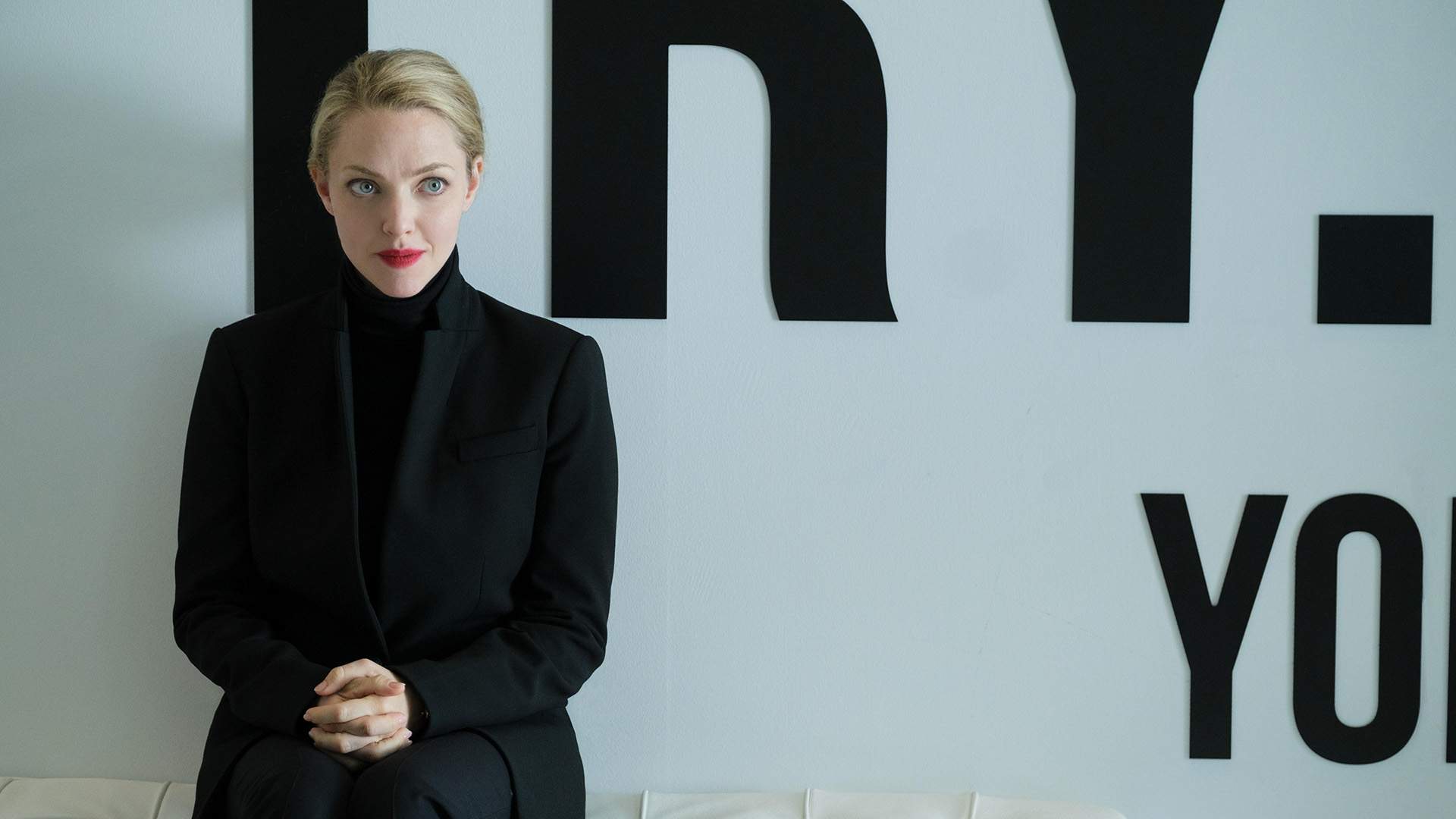 That's the quick version of Theranos' gambit for the uninitiated, but The Dropout takes its time unfurling the full roster of ups and downs (including the fact that it was valued at $10 billion in 2013 and 2014). Created by showrunner and co-writer Elizabeth Merriwether  — who was also behind TV sitcom New Girl — it draws its details from the American ABC News podcast of the same name, and doesn't skimp on the infuriating and complicated minutiae. In the beginning, Holmes is the kind of teen who listens to pop tunes to pump herself up and convince herself that she can do anything. She's studious and serious, and also desperate to be known for something. Then, as the series jumps between key years in Theranos' lifespan, she adopts an all-black, turtleneck-heavy wardrobe and deepens her vocal tones to get backers to invest their cash in an idea that doesn't work. A veil of secrecy surrounds the company, including for employees — and to say that questions aren't aren't welcomed is an understatement.
Female fraudsters are doing it for themselves, screwing over everyone else and speaking in distinctive voices: that's another theme pumping through both Inventing Anna and The Dropout. But where the former is gleefully glossy and never overly interested in the why of it all, the latter knows that, for the people who relied upon Theranos for crucial health results, it's in potential life-or-death territory. It plays this tale straight and grim, and is also well-aware that it needn't be subtle about getting its point across. Of course, there's an inherent statement lurking in the reality of Holmes' life and lies, and the fact that they so easily tick all of the expected boxes. Hailing from a wealthy family, getting into Stanford, convincing her parents to invest her tuition money into Theranos when she dropped out (hence the title), boasting the connections to stump up other funders: it all follows a familiar path, which is a glaring indictment upon a society that gives rise to these types of scams over and over.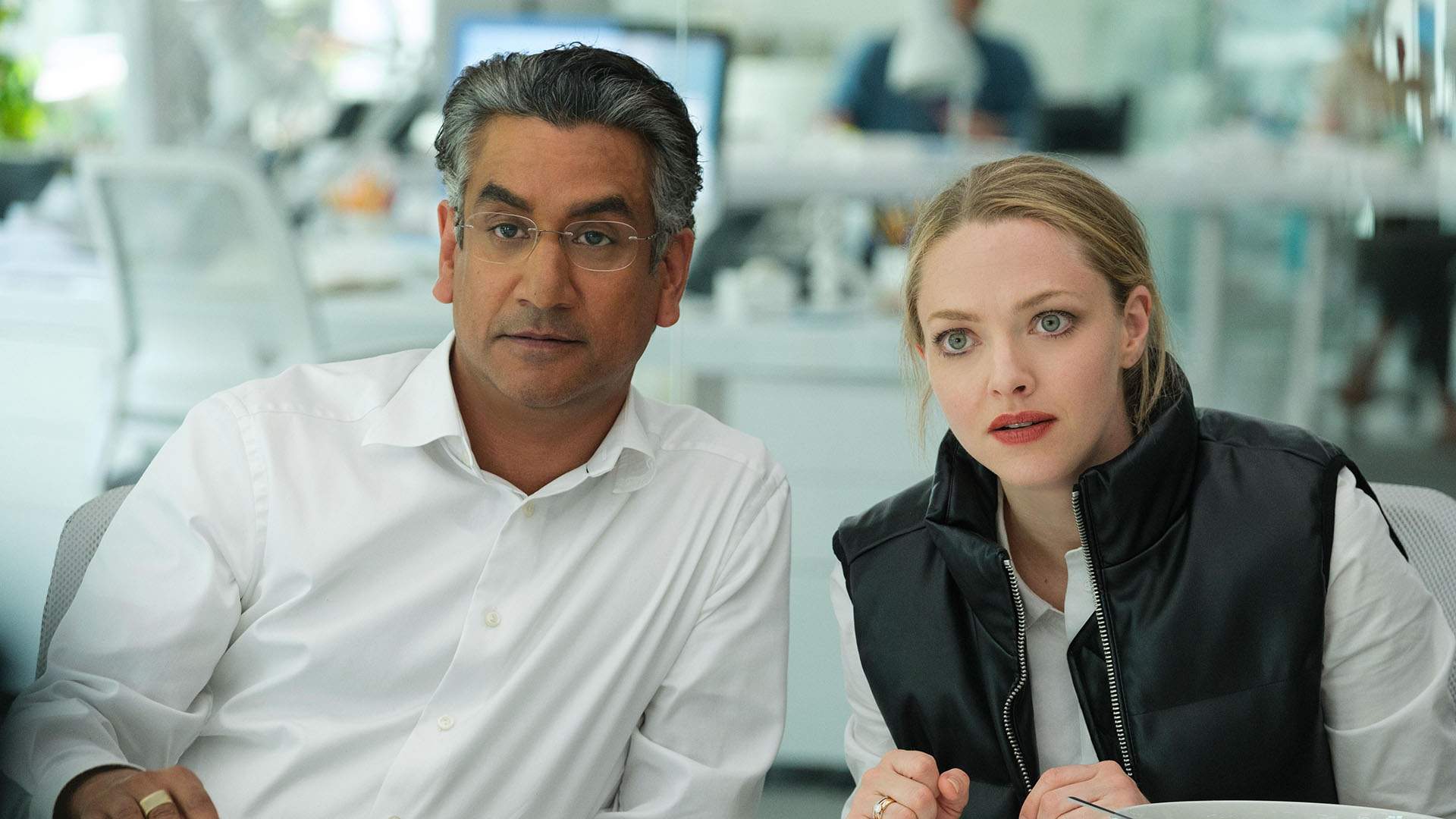 When Seyfried's version of Holmes is seen talking to the camera, another recent account of a woman and a swindle springs to mind: The Eyes of Tammy Faye, for which Jessica Chastain is nominated for Best Actress at this year's Academy Awards. That film and the first four episodes of The Dropout share a director in Michael Showalter, who has a thematic niche at present, and also keeps working with talented actors putting in phenomenal lead performances. The skill on Seyfried's part to convey all of Holmes' personality quirks without coming across as cartoonish or a caricature can't be underestimated; it's impossible to stop watching her Holmes, even as every move she makes is exasperating. She's surrounded by an impressive lineup of fellow cast members — Lost's Naveen Andrews as Holmes' boyfriend and Theranos' Chief Operating Officer Sunny Balwani chief among them, plus everyone from Stephen Fry and Succession's Alan Ruck to Law & Order mainstay Sam Waterston and Inventing Anna's Kate Burton — but Seyfried is mesmerisingly exceptional, without ever really earning sympathy for Holmes in the process.
We may just be living in peak scandal-to-screen times, with new examples dropping faster than almost anyone can reasonably watch them. Joe vs Carole, featuring original The Dropout star Kate McKinnon, is just new to streaming queues, too; WeCrashed, the Jared Leto and Anne Hathaway-starring WeWork drama, also arrives in March; and Super Pumped: The Battle For Uber, with Joseph Gordon-Levitt as the company's former CEO Travis Kalanick, has premiered in the US ahead of arriving Down Under. Still, while The Dropout has plenty of company, it's easily one of the genre's standouts. The complex tale it relays, the performance it brings with it, the message it screams and the fact that, at every turn, it fleshes out the who, what and why: they're all pivotal and potent. Scam culture might be here to stay, but it isn't enough to just gawk its way — and The Dropout and its powerful take truly understands this.
Check out the trailer for The Dropout below:
The first four episodes episodes of The Dropout are available to stream via Disney+, with new episodes dropping weekly.
Images: Beth Dubber/Hulu.
Concrete Playground Trips
Book unique getaways and adventures dreamed up by our editors