Wine Machine Is Returning for Another Round of Music- and Vino-Fuelled Parties in the Vines 
Get sipping in the sun at this touring winery music festival — as headlined by Hot Dub Time Machine at its east coast gigs.
Since 2011, DJ Tom Loud's travelling dance party Hot Dub Time Machine has ripped up stages the world over, offering a rolling crossfade of the last six decades of pop-music. And back in 2017, he launched Wine Machine, a series of al fresco get-togethers on some of the country's most-loved wine regions.
The Wine Machine events have kept returning — when the pandemic hasn't been interrupting plans — and they're making a comeback in 2022 and 2023. This time around, these single-stage parties in the vines are split into two batches, hitting up Western Australia, South Australia and Tasmania from November 2022–January 2023 with one lineup, then heading to New South Wales, the Australian Capital Territory and Victoria from March–April 2023 with another.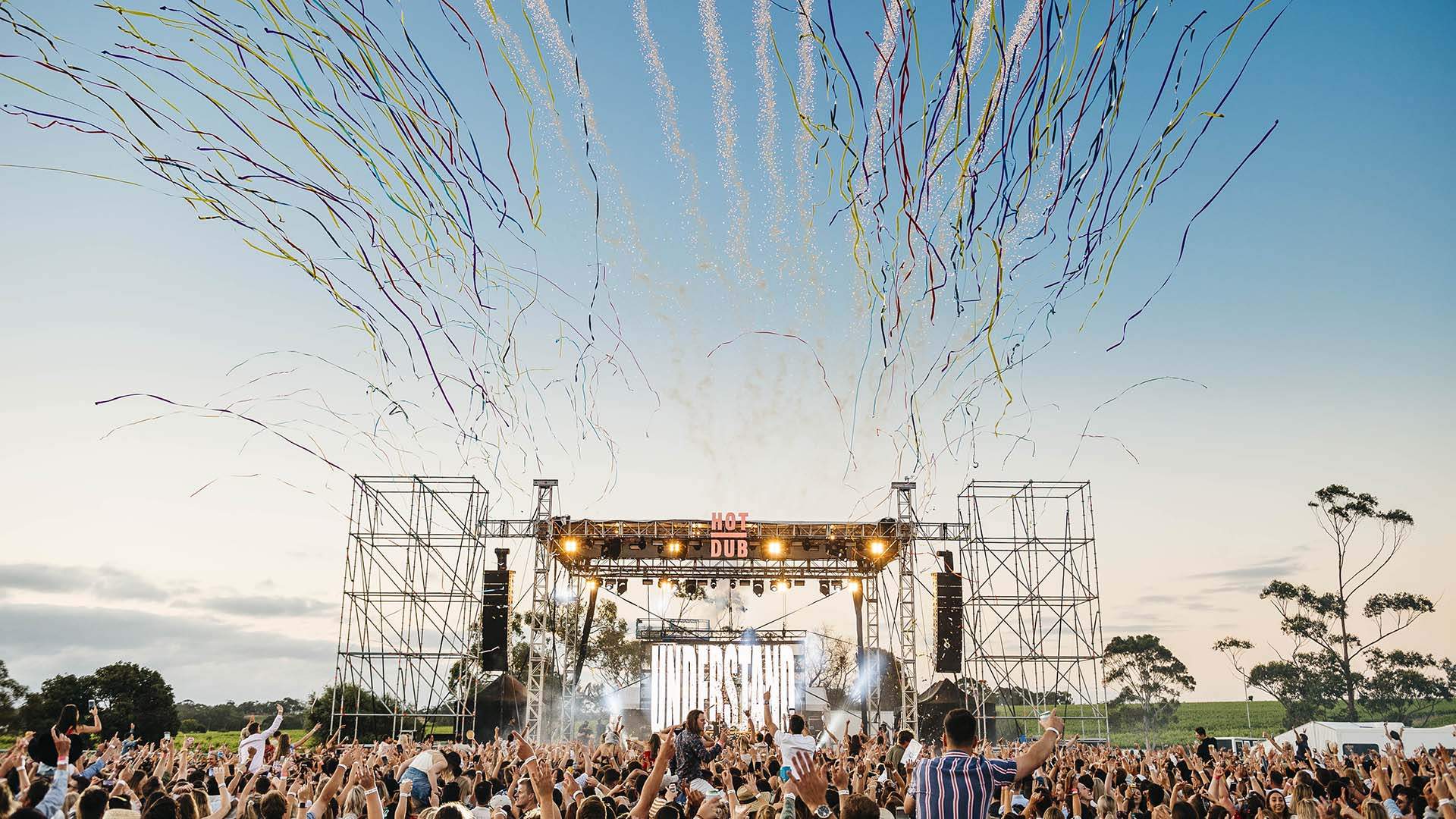 The western and southern leg of the fest is already on sale, with Flight Facilities, Lime Cordiale, Cut Copy, San Cisco, Client Liaison, Masked Wolf and Art vs Science on the bill — although some acts will only play some locations. Their destinations: Oakover Grounds in the Swan Valley, McLaren Vale's Serafino Wines and Home Hill Winery in Huon Valley.
For east coasters, leading the music will be one of Hot Dub's Rave Machine sets. He'll be joined on stage by Lime Cordiale (except in Victoria), Bliss N Esso, Vera Blue (except in NSW), Northeast Party House, KLP and more — at Dalwood Estate in the Hunter Valley, Canberra's Commonwealth Park and Rochford Wines in Victoria.
Backing up the tunes, there'll be a tasty lineup of eats, craft beer and, of course, some sensational vino from these Australian wine regions. Safe to say, it's probably the rowdiest event these wineries will host all year.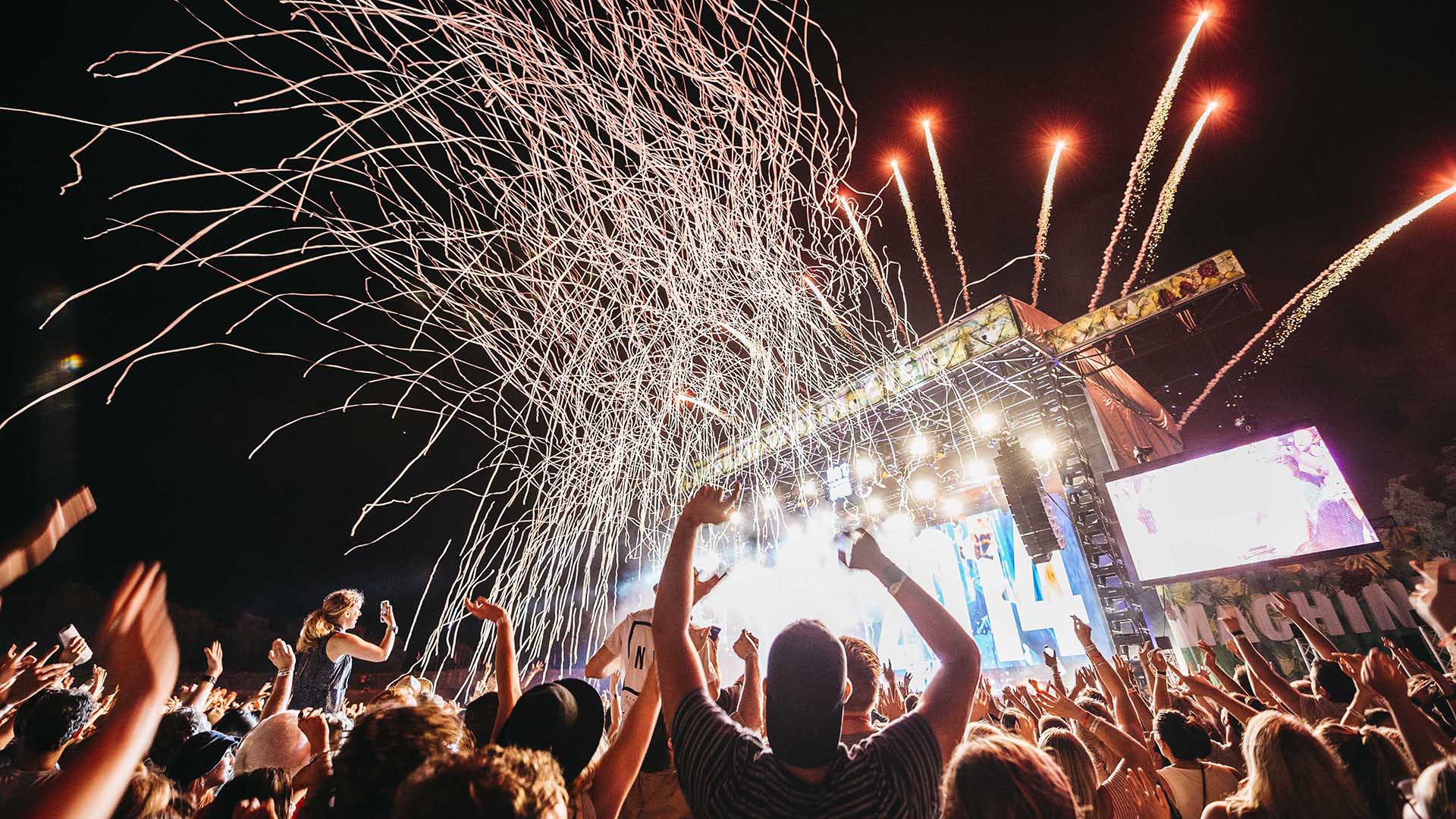 WINE MACHINE 2023 DATES:
Saturday, November 26, 2022 — Oakover Grounds, Swan Valley, Whadjuk Country, Western Australia
Saturday, December 17, 2022 — Serafino Wines, McLaren Vale, Kaurna Country, South Australia
Saturday, January 14, 2023 — Home Hill Winery, Huon Valley, Nuenonne Country, Tasmania
Saturday, March 18, 2023 — Dalwood Estate, Hunter Valley, Wonnarua Country, New South Wales
Saturday, March 25, 2023 — Commonwealth Park, Canberra, Ngunnawal Country, Australian Capital Territory
Saturday, April 1, 2023 — Rochford Wines, Wurundjeri Country, Victoria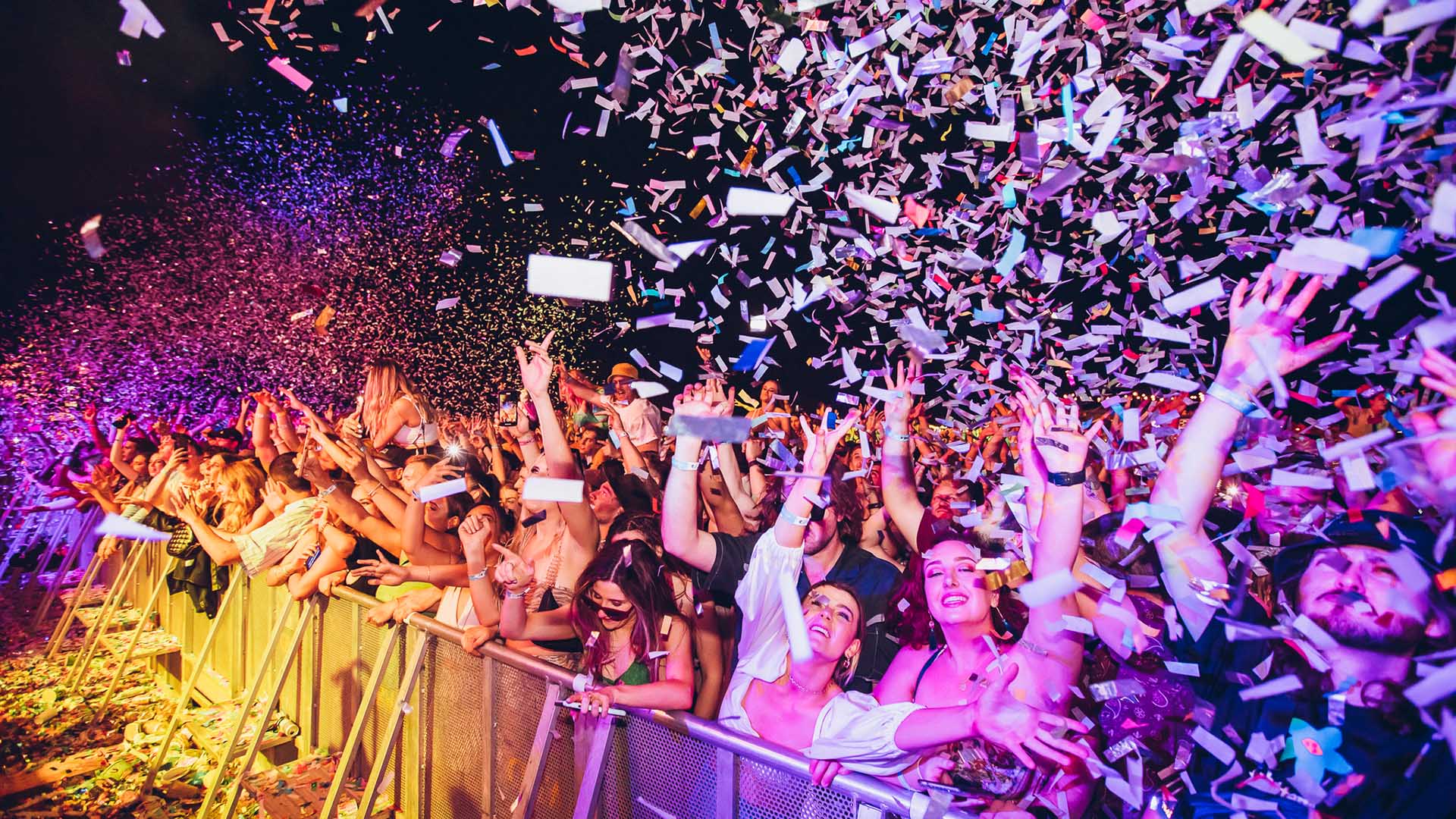 WINE MACHINE 2022–23 LINEUP — WA, SA AND TASMANIA:
Flight Facilities (DJ set only in Tasmania)
Lime Cordiale
Cut Copy
San Cisco
Client Liaison (excluding SA)
Masked Wolf (SA only)
Art vs Science (SA only)
Stace Cadet (DJ set, Tasmania only)
Sumner (SA only)
Mell Hall
Happiness Is Wealth
Jimi the Kween
The Poof Doof Jamboree
WINE MACHINE 2023 LINEUP — NSW, ACT AND VICTORIA:
Hot Dub Time Machine
Lime Cordiale (excluding Victoria)
Bliss N Esso
Vera Blue (excluding NSW)
Northeast Party House
KLP
Grantperez
The Poof Doof Jamboree
Wine Machine tours Australia from November 2022–April 2023. Tickets for Western Australia, South Australia and Tasmania are on sale now. Ticket pre-sales for NSW, ACT and Victoria start from 6pm AEDT on Wednesday, November 2, with general sales from 12pm AEDY on Thursday, November 3. Head to the festival website for further details.
Concrete Playground Trips
Book unique getaways and adventures dreamed up by our editors