Joe's Deli
After first launching on the Gold Coast, this NYC-Inspired sandwich joint and bar has opened a Brisbane diner on Albert Street.
It's not often that a Brisbane eatery delivers a taste of New York and a nod to the Gold Coast all at the same time, but that's what Joe's Deli serves up on Albert Street in the CBD. The Italian American-style street-food diner takes its culinary cues from Big Apple, and its vibe as well. But before the brand set up shop in the River City in September 2023, it cemented itself as a favourite down in Broadbeach — serving up meatball subs, cubans, hoagies, tempura prawn po' boys and Italian flatbreads, plus pickles and chips as sides as well.
In spreading not just sandwich fillings but its footprint, the Glitter Strip favourite isn't just for the weekday lunch crowd. Midday meals are definitely on the menu; however, this isn't solely a midday haunt.
All those sandos — and Joe's Deli's 90's hip hop playlist and NY-inspired booth seating — now grace an 80-seat eatery that's also a bar, boasting an extended booze offering. Accordingly, along with the chain's newest meat slicer getting to work, the venue is going big on beers and ciders from local breweries, plus organic wines, seltzers, Soda& mixers and pre-mixed margaritas.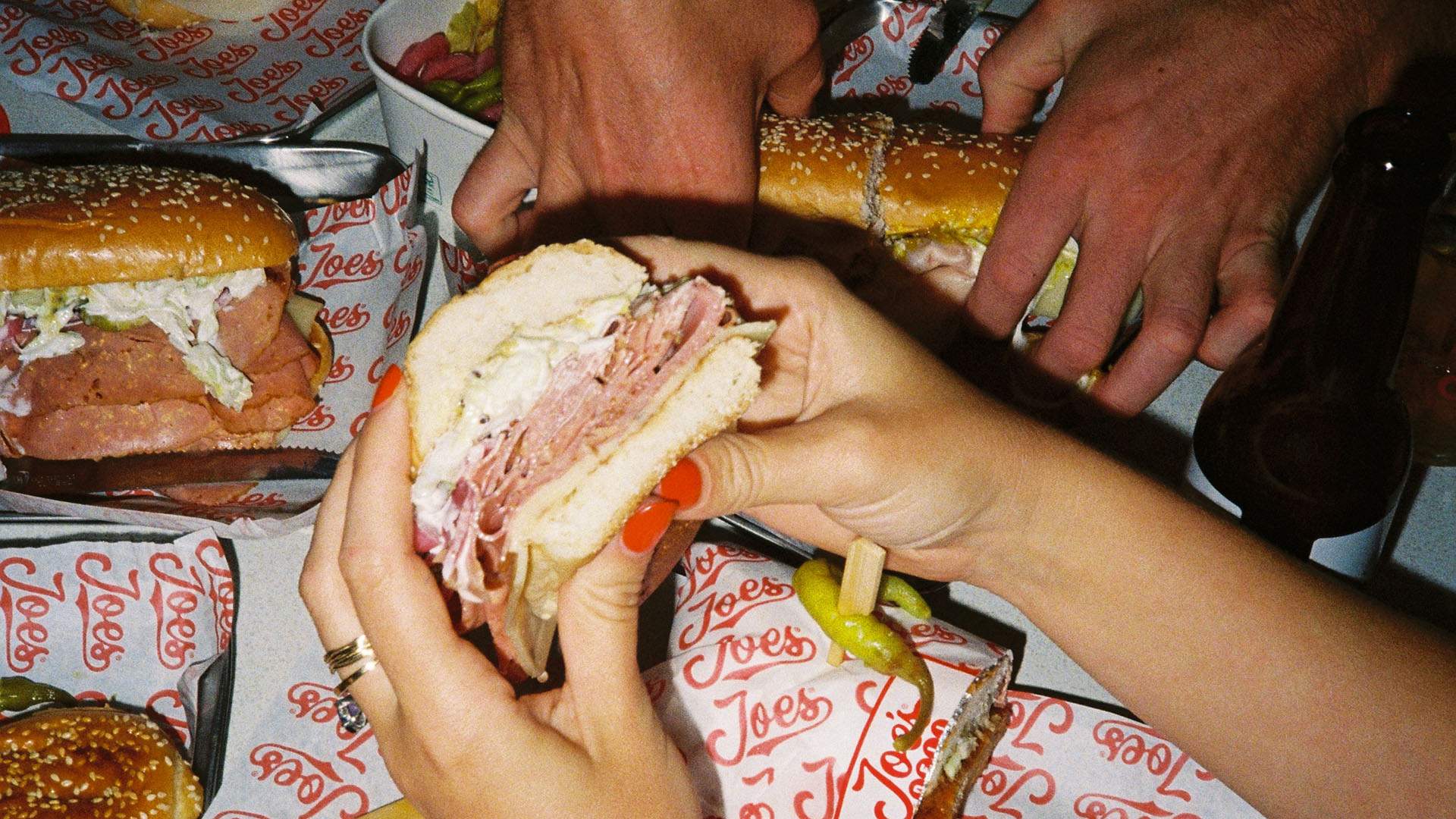 The Albert Street store also features laneway dining, as well as the brand's newest merchandise and clothing range. Fancy a Joe's Deli t-shirt, hat, bag or beer mug? That's the current line, and it's getting a boost.
Food-wise, the selection there has also received a revamp, with hot dogs now sticking around permanently. Where the sangas range includes both Sicilian and Southern fried chicken, the hot dogs lineup covers Brooklyn-style, sloppy joe and chilli dogs. A fish 'n' chips option with beer-battered snapper also graces the menu, plus a lobster roll.
Whether you now know where you'll be spending your lunch breaks or you have a new after-work go-to in mind, the dessert lineup with cookie sandwiches and two-tone, liquid Nutella and brûlée marshmallow cheesecakes has hit Brisbane, too.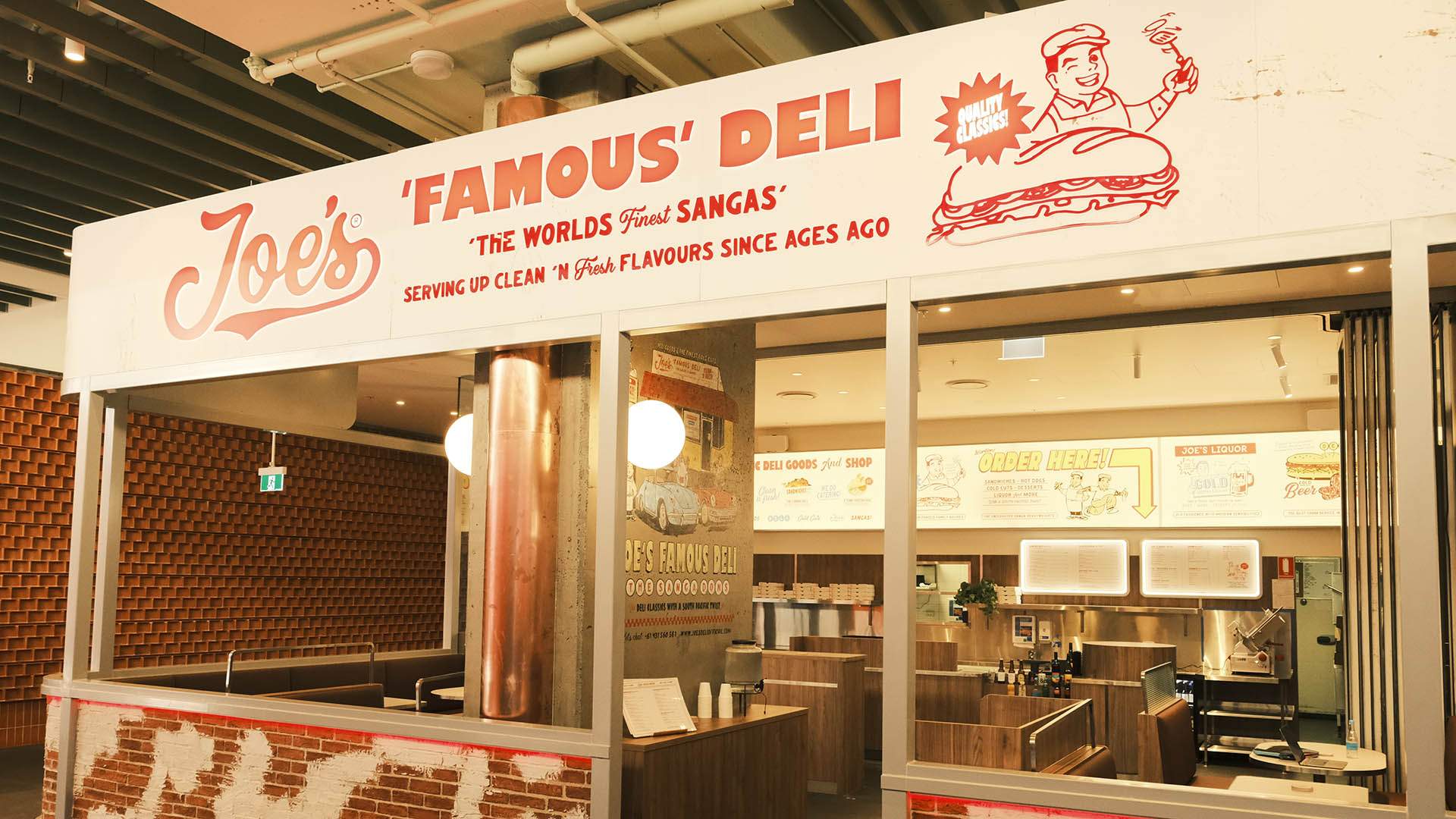 Concrete Playground Trips
Book unique getaways and adventures dreamed up by our editors