Joey's
The cafe atop Kangaroo Point Cliffs has had a big makeover — but those scenic views remain the same.
Unlike many other cities, Brisbane doesn't boast a huge tower or skyscraper with a lofty observation deck. Instead, if you want to see this town of ours from a great height, it's best to scale a natural landmark. The top of the Kangaroo Point Cliffs is one such place, and the cafe that's found at that exact spot has long been a local go-to — and it has just undergone quite the makeover.
Now called Joey's, it's under the management of entrepreneurs Jordan Cowen, Michael Koo and Mark Bignell, who were awarded the most recent tender from Brisbane City Council. Obviously, there's one thing that definitely hasn't changed — because those scenic 180-degree views over the CBD aren't going anywhere.
Visitors will definitely spot a new look, as inspired by the state's beloved Queenslander houses. The vibe, though, takes more than a few nods from summering in Europe. So, you can sit at picnic tables under multi-coloured umbrellas, and be surrounded by light tones and an airy space all round.
Given that Joey's is open from 6am–midnight daily, its menu covers plenty of bases, including breakfast, snacks and mains. To start your morning, there's buttermilk pancakes, a bacon and egg roll, and cherry and walnut toast, all among an 11-item menu. For lunch and dinner, you can choose from pizzas, oysters, kingfish tacos, crab linguine, prawn sandwiches and chicken schnitzel — among other dishes.
And, drinks-wise, expect both boozy and non-alcoholic beverages. The cocktail list spans options with and without the hard stuff, five types of spritzes and three different margaritas are available as well, and there's also a range of wines, beers, coffee and soft drinks.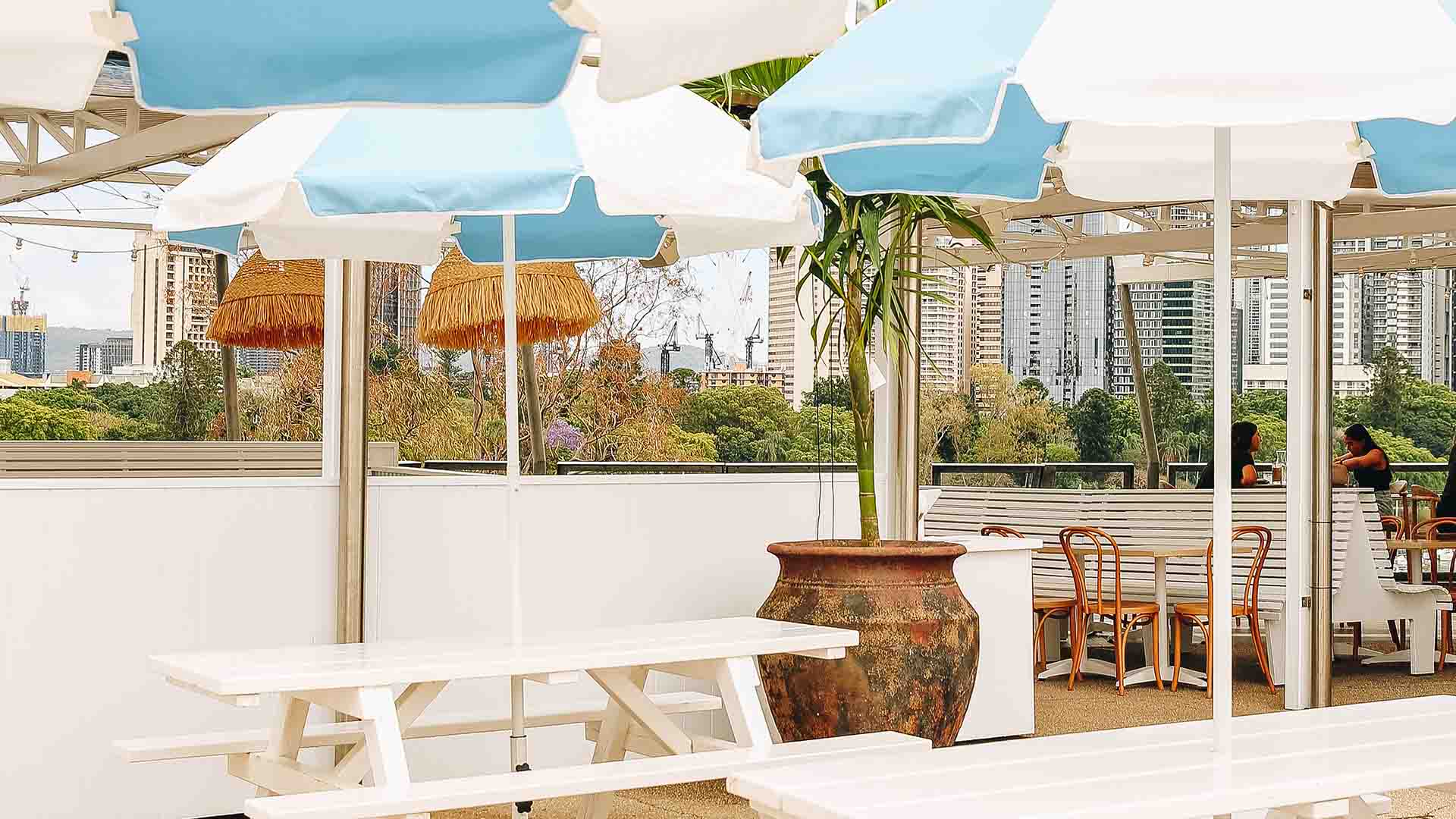 Images: Super Love Group.