La Costa
Inspired by the Italian Riviera, this two-in-one venue serves up a seafood-heavy menu, small bites and a cocktail list by one of the best bars in the world.
Back in mid-2019, the revamped section of Fortitude Valley around the Alfred Street and Brunswick Street area underwent a revamp, with Foresters and Altitude rooftop bar opening in the slick FV by Peppers precinct. Plenty can change in a couple of years, however, with both venues saying goodbye — and La Costa among the newcomers taking their place.
The space at 209 Brunswick Street now actually features four new places. For those eager for a cocktail and a bite to eat on the ground level, that's where the two La Costa venues come in. The restaurant serves up dinner Wednesday–Sunday and lunch Friday–Sunday, while the bar does cocktails, antipasti, tapas and brunch — plus live tunes and DJs.
For those keen for a food-focused experience, La Costa restaurant takes inspiration from summers in the Italian Riviera, so seafood features heavily. Think Moreton Bay bug spaghetti ($32), clam linguini ($24), mussels with sun-dried tomatoes and Italian sausage ($26), and whole baby barramundi ($34). You can also opt for a sirloin steak marinated in chilli and garlic ($36), three other types of pasta ($26–32) and eight varieties of pizza ($24–26), plus Italian doughnuts filled with tiramisu cream ($14) and limoncello meringue tarts ($14) from the dessert range.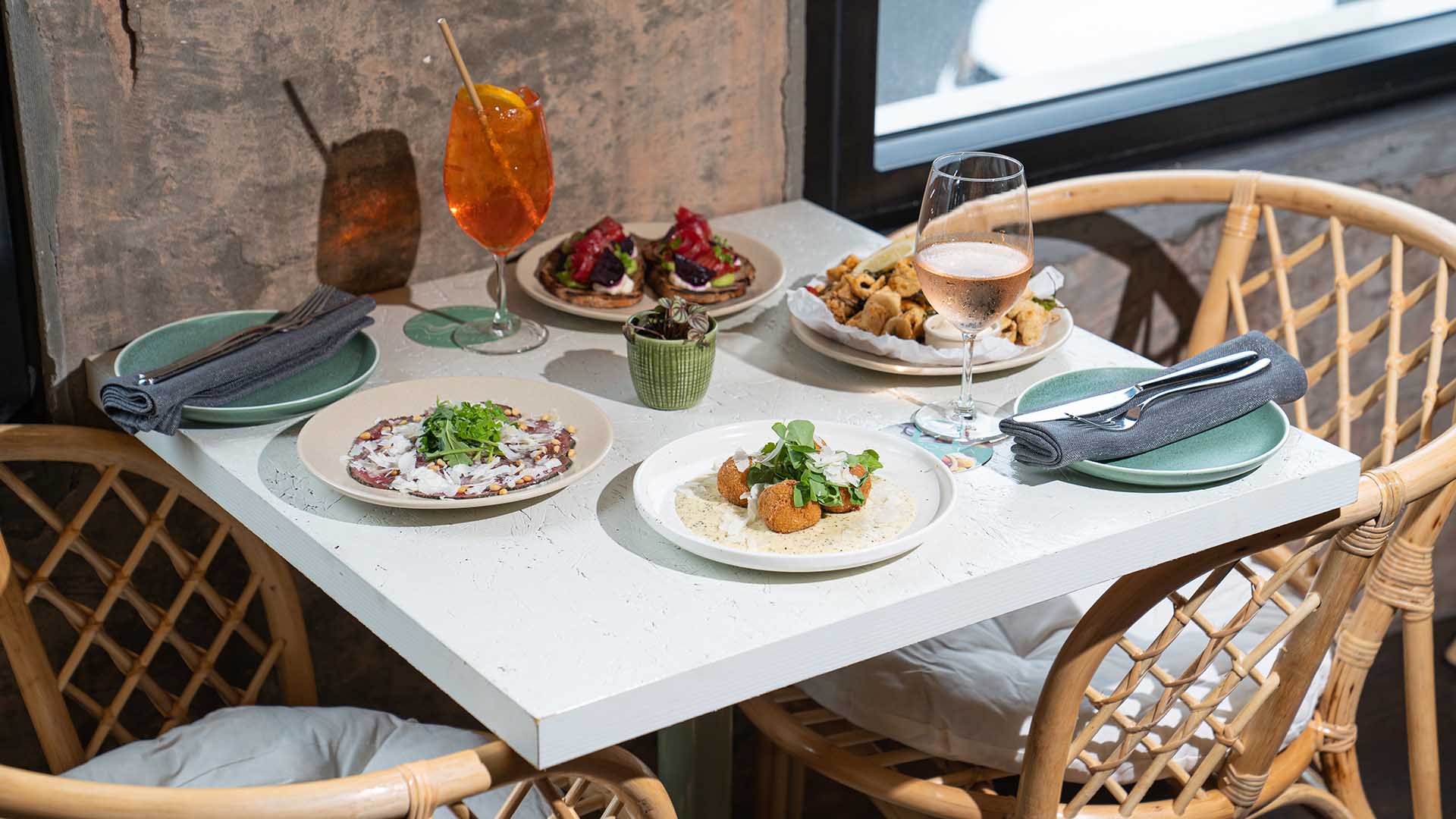 At La Costa bar, there's fresh burrata ($12), baked sardines ($12) and two types of bruschetta ($9–12), plus mango coffee margaritas ($22, made with tequila, Mr Black coffee liqueur, mango and lime) and Olive and Tonics ($22, with olive leaf gin, madeira, tonic, rosemary and olives) from a nine-option cocktail list. If you'd rather, you can pick from the three spritzes on offer ($18–22), or peruse the sparkling, wine and beer selection.
For brunch at La Costa Bar, highlights include Spanish eggs ($18); haloumi, mushroom and avocado burgers ($16); eggs benedict ($18); and beetroot and quinoa salad ($17). Your mid-morning meal also comes with a range of choices from the special brunch cocktail menu. And yes, the Hangeroni ($15, with gin, Campari and vermouth rosso) definitely stands out.
Those drinks menus hail from the folks at Sydney's Maybe Sammy — which was named one of the world's best bars late in 2020.
And, the venues themselves are the latest ventures from the team behind Salt Meats Cheese and Roman-style eatery Eterna. They also sit in a building that was first erected in 1889, was originally known as Foresters' Hall, initially housed a community meeting place and then became Fortitude Valley's first cinema in 1910.