Maniax Gold Coast
The Viking-themed axe-throwing chain has opened its second Queensland venue on the Gold Coast.
If throwing axes and hurling hatchets is your idea of a great time — near the beach, too, and with drinks afterwards — then Maniax has the new venue for you. The chain has launched its eighth venue, and its second in Queensland since setting up shop in Brisbane in 2018, on level one of the Paradise Centre in Surfers Paradise. And yes, the bar comes with ocean views.
The Gold Coast venue follows the same setup as Maniax's other locations, including the aforementioned Brisbane joint, two sites in Sydney, two in Melbourne, and one apiece in Adelaide and Perth. No matter which spot you're heading to, patrons get flinging in special axe-throwing lanes, with the Surfers Paradise venue featuring 11 single lanes and four double lanes. And no one lifts a hatchet without being shown the ropes — and taught all the necessary safety essentials, crucially — by one of Maniax's axe-perts first.
From there, folks can choose between a range of blade-hurtling activities — think solo or small group sessions, axe-throwing events for larger parties, and also date-night options (because the couple that hurls hatchets together stays together, clearly). And, if this seems like your kind of sport, there's even a competitive league.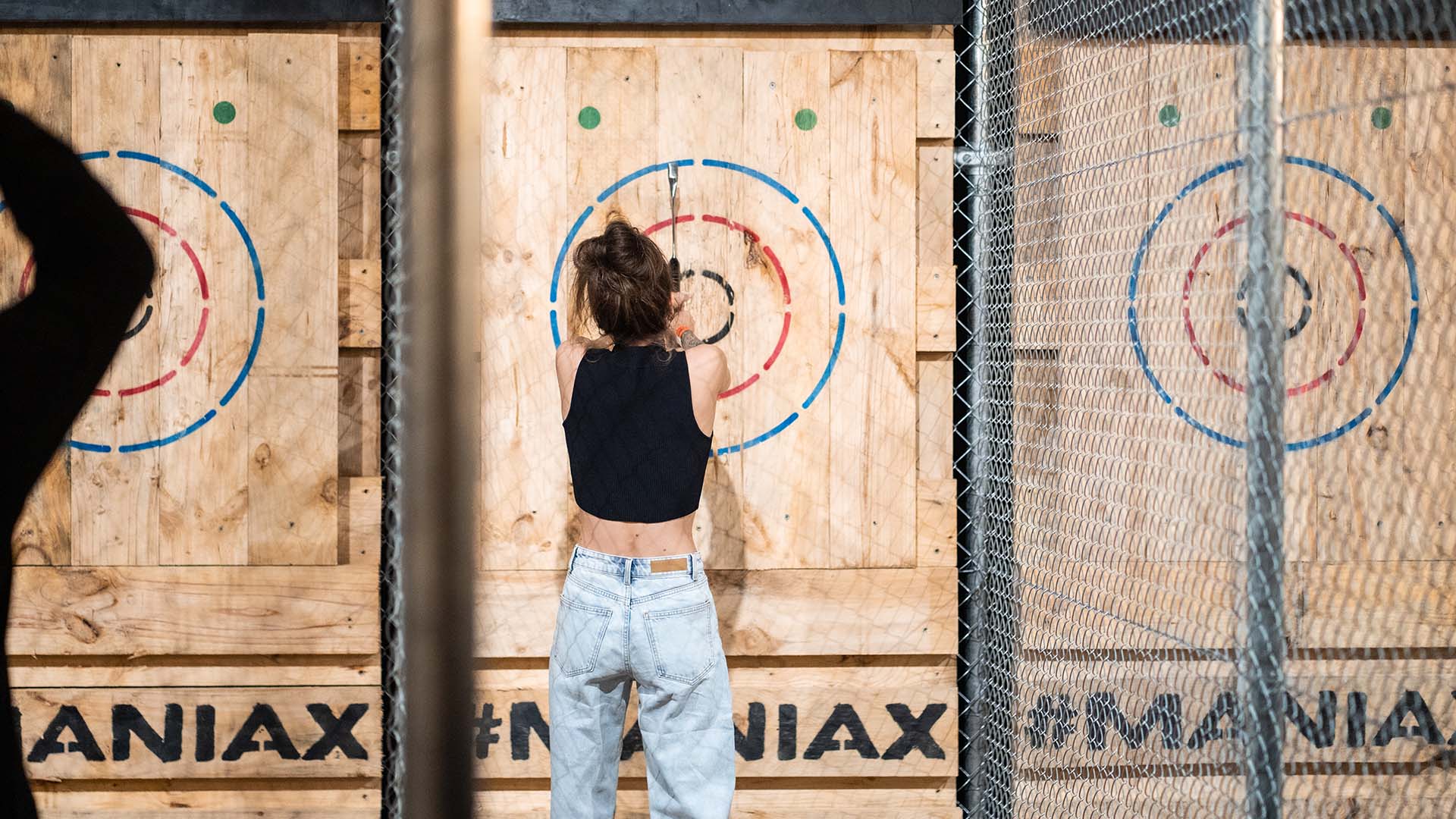 As for how it all works, it's comparable to darts. Basically, you chuck axes at a board and try to hit a bullseye. Don't even know the first thing about picking up a hatchet? Again, that's completely to be expected, which is why those lessons are included in every session, as well as in the league competition. And, the axe-throwing experts are also on hand to help even when you think you've mastered the basics.
The Viking-themed Gold Coast spot is also home to Maniax's new bar concept, Ragnar and Sons, where you can sip Viking cocktails and craft beers. The beer menu skews local, with brews on offer from Burleigh Brewing, Black Hops, Precinct Brewing and Lost Palms Brewing.
And if all that blade-chucking works up an appetite, Maniax isn't doing food in-house at Surfers; instead, it's partnering with local businesses on dining packages, which customers can pre-purchase.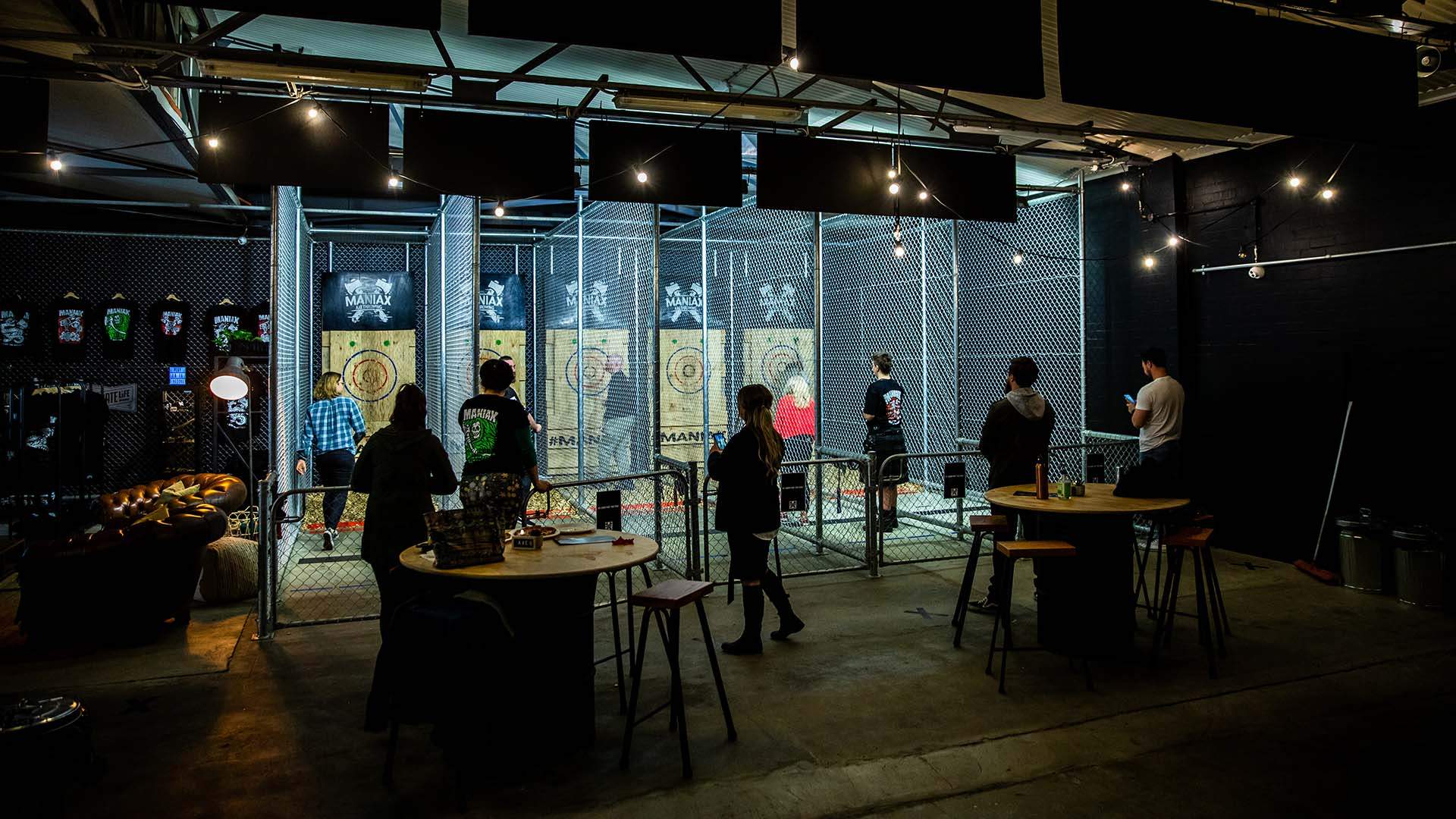 Introducing Concrete Playground Trips
Book unique getaways and adventures dreamed up by our editors