Rita's Tequila Tacqueria
This creative Vernon Terrace newcomer only takes its tipple of choice and tortillas from Mexican cuisine.
The pandemic, an idea and a twist. That's the path that brought Rita's, Teneriffe's new — and proudly unauthentic — taco and tequila joint to fruition.
First, when COVID-19 started wreaking havoc in 2020, Aleks Balodis and Ollie Hansford were made redundant from their jobs as Head Sommelier and Executive Chef at Stokehouse Q. That inspired them to open Vernon Terrace spaghetti bar Siffredi's; however, they also kept being asked to whip up cocktails. So, they decided to take over the space next door, and to go heavy on tortillas and everyone's favourite agave spirit — but neither had been to Mexico, and nor had Daniel Pennefather (ex-Blackbird Bar & Grill), who joined the venture with them.
Rather than try to serve up traditional dishes, the trio decided to embrace that lack of first-hand experience by coming up with their own blatantly unorthodox Australian-influenced taco menu. And they really have taken their cues from local sources, complete with a braised kangaroo tail taco that comes with Sriracha mayonnaise, salsa and pickled apple. The biggest Aussie nod: the kransky taco, which is Rita's ode to the humble Bunnings snag.
Featuring both caramelised and crispy onions, as well as curry sauce, the highly creative taco came about exactly as you'd expect, with Balodis and Hansford spending a heap of time at the hardware chain. On Saturdays, they tucked into snags during their visits, naturally. That led to Balodis joking that they should do 'snag and mustard' on a taco, a concept the pair ran with.
Other Rita's menu highlights include Korean cauliflower tacos with macadamia cream, crispy buffalo bug tacos with pickled red onion and grilled snapper tacos with potato. Patrons can also tuck into oysters with mezcal mignonette, grilled scallop and caramelised cashew skewers, raw tuna tostadas, and black bean and goat's cheese empanadas, as well as a tres leches cake made with salted tequila caramel for dessert.
As for those much-requested cocktails, Rita's mixes up three types of signature margs thanks to Balodis and Pennefather, so you can sip versions with vanilla and coconut, prosecco and Aperol, and honey and lemon citrus. Or, there's both classic and Tommy's options, two Mexican lagers and Rita's own pale ale.
And, obviously, tequila is a big feature — heroing small-batch boutique tipples.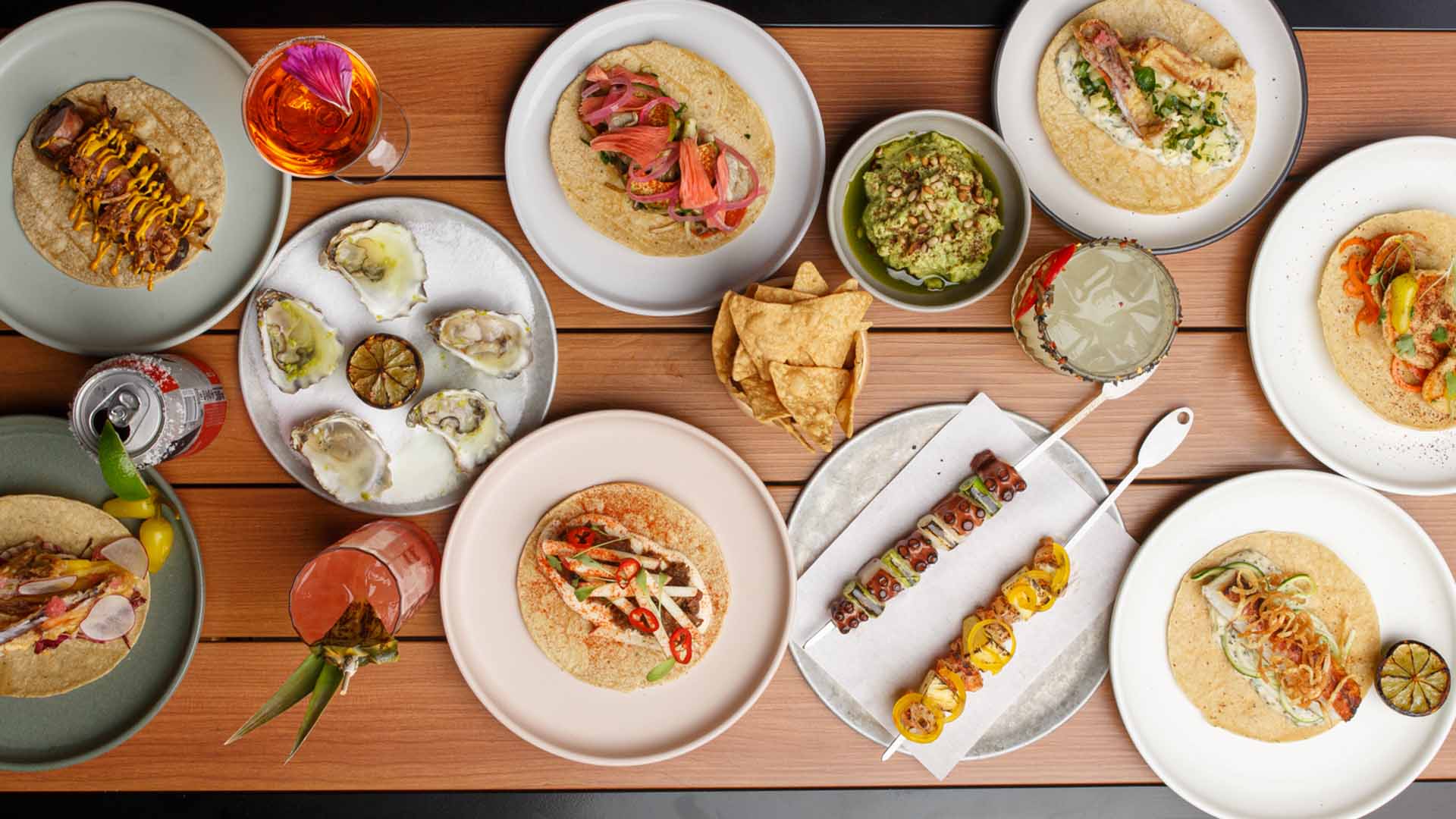 Concrete Playground Trips
Book unique getaways and adventures dreamed up by our editors