SOKO Rooftop
Towering above the Jubilee Hotel, this luxe new 14th-floor restaurant and bar serves up Peruvian and Japanese cuisine.
Rare is the venue that can cater to all moods, whether you feel like getting cosy in dark surroundings over a lavish meal with your nearest and dearest — or you'd prefer to greet the sun, or the stars once evening hits, while enjoying drinks with the sky as your ceiling. Now open on St Paul's Terrace, Soko Rooftop covers both options, all 14 floors above Fortitude Valley.
As first announced back in August, but welcoming in patrons since mid-November 2022, this Brisbane newcomer also combines two other things: Peruvian and Japanese cuisine. Here, you'l find a menu that takes dishes, ingredients and techniques from each. Also on offer: a cocktail menu spanning 40-plus flavours of pisco sours, including a heavy focus sake and yuzu.
Edamame, grilled Japanese shishito peppers, and hot and cold sashimi tuna sit on the small-plate selection alongside Latin street corn, tuna with jalapeno on crispy rice and kingfish with salsa, just to get the menu started. There's also a dedicated ceviche and cured fish section — complete with sea bass, yellowfin tuna, sea bream, salmon, red snapper and marinated prawn options — and two types of bao.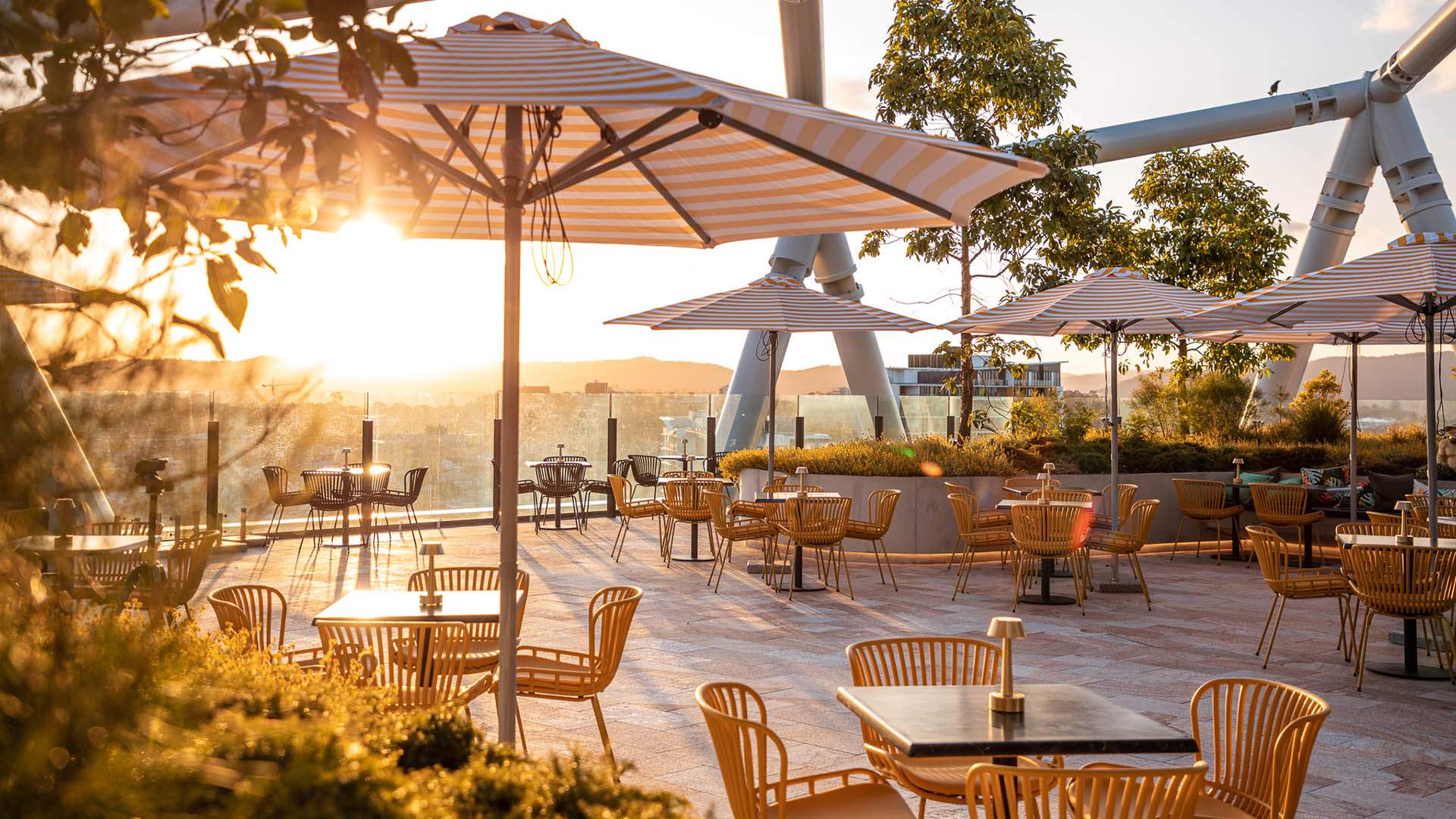 The mains are designed to share, including slow-roasted chorizo in banana leaves, Peruvian sauteed wagyu, and a wok dish with octopus, shrimp and mussels. Diners can tuck into yakitori and sushi, too, and pair their meal with vino.
From Monday–Friday, there's also a must-try business lunch, with three different multi-course choices. Each one starts with miso soup and includes your choice of donburi set. From there, you can add a small plate as well, plus ice cream or sorbet for dessert.
Perched on Jubilee Place's highest level — aka atop the new building above the Jubilee Hotel —  Soko clearly isn't doing things by halves. It can host 500 patrons, either amid its South American-inspired interior decor or beneath striped umbrellas outside. In both spaces, greenery is a big feature. And, naturally, the outdoor area offers scenic views over the city.
Latin music, Latin dancers and bongo players provide the venue's entertainment, which is set to be as sizeable a drawcard as the obviously impressive vistas.