South City Wine
Woolloongabba has a new go-to for wines from around the world, French-inspired cocktails, steak frites, escargot, and lemon lime and bitter oysters.
When you've opened an Italian joint with a mean negroni menu, a Chinese Peruvian bar and eatery, and a Palm Springs-inspired gin-pouring garden bar, what comes next? If you're Vincent Lombino and Jared Thibault, aka the hospitality industry figures behind The Talisman Group, then you start a European-influenced wine bar and wine shop, too. And, you base all four spots in one location, all in Woolloongabba — giving visitors to South City Square a choose-your-own-adventure food and drink experience.
Already, Talisman had Sasso and Casa Chow to its name. South City Wine is its other latest venture, opening when Purple Palm did. As well as a specific focus, it too boasts eye-catching decor that's designed to transport you to the other side of the world, such as marble tabletops, dark timber panelling, brass finishings and oil paintings, plus a heavy use of emerald-green hues.
Brisbanites will find that colour gleaming brightly from South City Wine's exterior, striped awning and all; yes, its shopfront does indeed look like something you'd see in Europe. The venue also boasts plenty of outdoor seating, including booths, giving it a laneway feel, as well as a long communal indoor table backdropped by a wall of wine.
Those vinos have been co-curated by Thibault, and take a global approach. Expect to sip Australian, New Zealand, French, Italian, German, Austrian, Spanish, Greek, Lebanese, American, South African and Argentinian drops from the opening wine list — 15 types of French champagne among them.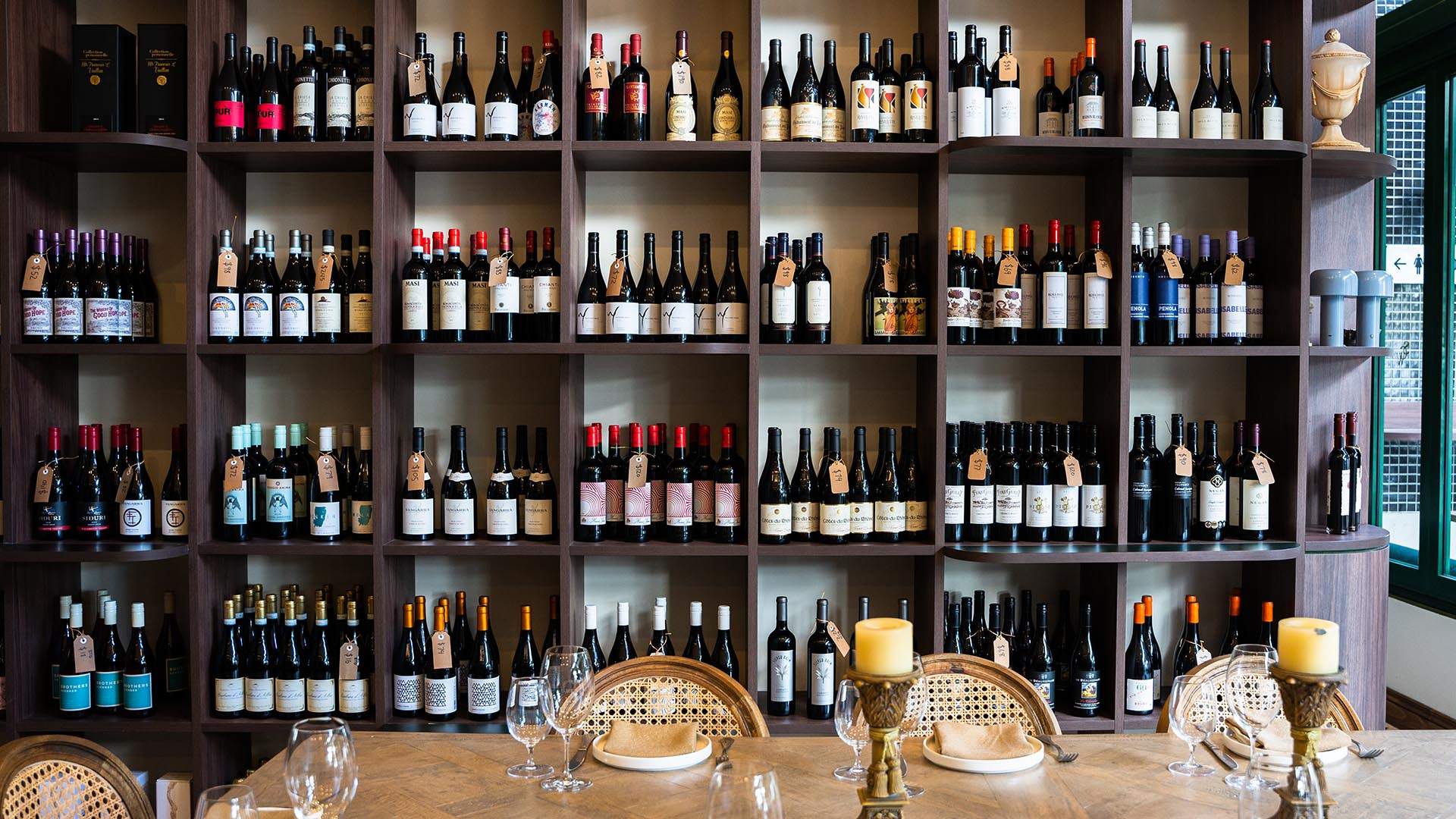 South City Wine also goes big on French-inspired cocktails, with seven varieties on offer. Standouts include the 'Serein River' with St Germain and rosewater gin, and the 'Apricot Deauville' made with cognac and apricot brandy.
Food-wise, the focus is on European bistro bites — and a hefty range of cheese and charcuterie to start, plus tins of anchovies, sardines and yellowfin tuna. Culinary highlights span lemon lime and bitter oysters, scallops crudo, pickled mussels, escargot in garlic butter, chicken liver parfait and venison tartare among the small plates, as well as fish of the day, whole-roasted portobello, and the trusty combo of steak frites among the mains.
And, for dessert, there's a maraschino cherry reverse crème brûlée, a mini custard tart topped with berries, and a selection of ice creams and sorbets.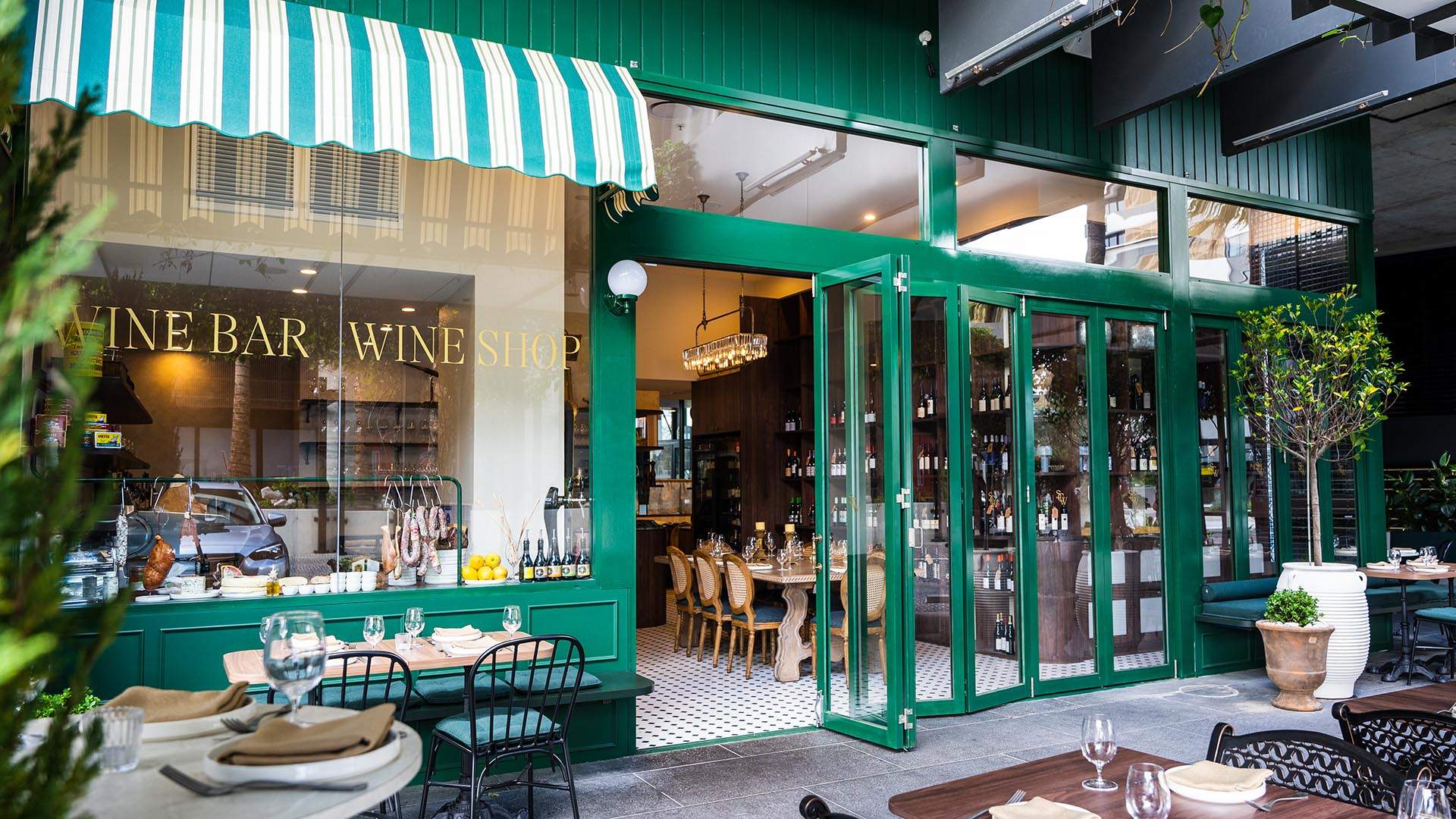 Images: Max Homer / Judit Losh.