Eight Eco-Friendly Experiences to Try For a Lower-Impact Trip to Tropical North Queensland
Here's how to give back to the environment while exploring the tropics.
EIGHT ECO-FRIENDLY EXPERIENCES TO TRY FOR A LOWER-IMPACT TRIP TO TROPICAL NORTH QUEENSLAND
in partnership with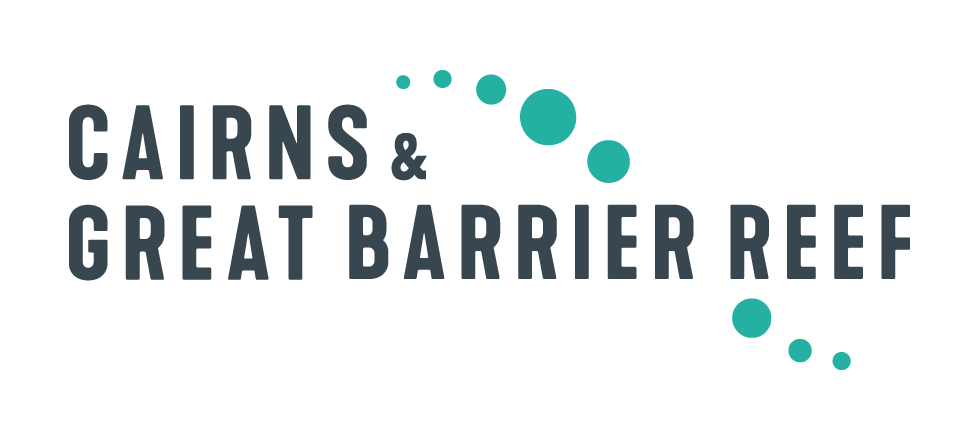 Here's how to give back to the environment while exploring the tropics.
If you're heading to the tropical north, chances are you're going for nature. Whether it's the spectacular reefs, the captivating wildlife or the towering rainforest, if you love nature, you'll want to keep it as pristine and protected as possible during your stay. From immersive rainforest education experiences to luxury eco-stays, there are plenty of ways to lighten your footprint while on holiday in Tropical North Queensland.
8

Set out on a catamaran from Cairns with the award-winning Passions of Paradise and take a tour with a team that is dedicated to eco-friendly explorations. The snorkelling gear is included, so you can get up close to turtles, fish and all the coral-dwelling creatures of the reef with ease before relaxing on board with a buffet lunch. The best bit? Passions of Paradise work with researchers to help grow coral through the Coral Nurturing Program and offset carbon emissions by planting trees in the Daintree. 

If you're visiting the reef from Port Douglas, consider a trip with Sailaway. The full-day tour with a qualified marine biologist is a top-tier way to appreciate the wonders beneath the shimmering blue waves. The company donates $20 from every passenger's ticket to its reforestation and carbon offsetting project, too.

7

Take a boat from Cairns to this secluded eco-friendly escape on the cusp of the reef that has held and advanced ecotourism certification for over 20 years. Green Island Resort sits in the tropical habitat of a coral cay and rainforest and implements a number of innovative sustainability initiatives to limit waste and protect the pristine natural environment where it's located. 

A quarter of the island's energy supply comes from solar power and the resort is working towards closing the loop in its waste management. This includes things like turning food waste into nutrient rich fertiliser and using a glass crusher that turns bottles into sand. Plus, raised timber boardwalks allow you to explore the national park with minimal impact on wildlife and tree root systems.  

6

The Daintree Discovery Centre has drawn visitors to Cow Bay for 30 years. The famous aerial walkway, rainforest canopy tour and boardwalks offer minimal impact on precious tree root systems with maximum viewing potential for visitors.

The centre works with Queensland Parks and Wildlife Service to rehabilitate degraded land in the region to help offset its carbon emissions and models best practice in waste management, recycling and water conservation. Audio guides, information displays and the interpretive centre provide insights into the ecosystem and the creatures that call this forest home, too. 

 

5

For those who love the finer things as much as much as they love nature, there's Thala Beach Nature Reserve. Between Cairns and Port Douglas lies a private headland of 145 acres that is your ultimate eco-resort luxury getaway. But the resort is more than a private beach and spa treatments — it's a leader in ecotourism, too.

After a rigorous vetting process in 2018, it was handpicked for membership of National Geographic's Unique Lodges of the World as well as being awarded Green Travel Leader with Ecotourism Australia after meeting strict criteria for a decade. Throughout the site you can enjoy complimentary wildlife walks, stargazing by the sea, expert-guided flora and fauna explorations, and Australia's only coconut tour. Dine on seasonal local produce in the treetops at Ospreys Restaurant with the sights and sounds of nature as entertainment. Or, grab a gourmet picnic basket and head into the nature reserve. The eco-resort is your oyster.

 

4

Why Solar Whisper? This solar electric vessel — the only zero-emissions boat on the Daintree River (Julaymba) — is whisper-quiet, letting you encounter tropical wildlife with minimal disturbance. The family-run Daintree River wildlife and croc-spotting cruises are led by experienced guides. And, while the company can't absolutely guarantee you see crocs, there's a good chance you will spot these remarkable creatures either above water or via the croc cam below as you cruise along. Crocs aside, there's a spectacular ecosystem of unique wildlife to be explored through the expert guidance.

3

Snorkelling in the rainforest? Absolutely. About 20 minutes north of Port Douglas, Back Country Bliss Adventures offers a tour where you'll drift down the river through the Daintree. Sometimes it's a gentle journey through shallow waters where you can see fish and freshwater turtles, as well as water lizards and possibly even the elusive little platypus. But, if there's been a fresh downpour of rain, you'll find yourself on a more adventurous and fast flowing trip.

The full-day Mossman Gorge Adventure Day takes you along the Mossman River and includes lunch and a smoking ceremony by the Traditional Custodians of this area, the Kuku Yalanji People. If you'd like an even bigger adventure, take the ten-kilometre Manjal Jimalji Hike and encounter the flora and fauna of the forest and boulders as you climb up for spectacular Daintree views. Plus, you can donate to Rainforest Rescue when booking your trip to help protect the future of the Daintree Rainforest long after your visit.

 

2

If you have a soft spot for furry, feathered or finned fauna, find an organisation where you can do a bit of good while on holiday in Tropical North Queensland. Tolga Bat Hospital in the Atherton Tablelands offers guided tours of its flying fox and microbat rescue and rehabilitation centre. You can find out about the six species of marine turtle that dwell in the reef at the Cairns Turtle Rehab Centre.

Wildlife Habitat offers the opportunity to swim (safely) with crocs, have brekkie with birds and even take a nocturnal 'wildnight' tour. The organisation also runs the Tropical Animal Rescue Centre that looks after displaced and injured native Australian wildlife. Want to observe the wildlife in its natural habitat? Head into the Daintree with FNQ Nature Tours for an afternoon walk as the rainforest comes alive, or bring binoculars for birdwatching in tropical wetlands.

1

Fascinated by the cassowary? You're not alone in your love of the dinosaur-like bird. The Community for Coastal and Cassowary Conservation (C4) in Mission Beach is dedicated to protecting the southern cassowary and the local coastal habitat through community activities and awareness.

Stop by the C4 Environmental Display Centre to learn more about these birds and get the hot tips on local sightings and which walks you can spot them on. You don't have to be a resident to take part in the C4 planting days, film nights or information sessions, either. If you're interested in getting involved on your next holiday, just keep an eye on the organisation's website to see what's happening.
Ready to extend your summer in Tropical North Queensland this autumn? For more information and to book, visit the website. 
Images: Tourism Tropical North Queensland.