Seven Brisbane Bars That'll Take Your Friday Night Drinks to the Next Level
Celebrate the end of the week in style — visit these elegant bars and treat yourself to an elegant cocktail.
Seven Brisbane Bars That'll Take Your Friday Night Drinks to the Next Level
Celebrate the end of the week in style — visit these elegant bars and treat yourself to an elegant cocktail.
SEVEN BRISBANE BARS THAT'LL TAKE YOUR FRIDAY NIGHT DRINKS TO THE NEXT LEVEL
in partnership with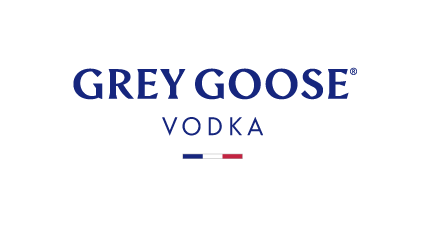 Celebrate the end of the week in style — visit these elegant bars and treat yourself to an elegant cocktail.
Is there a better time than 5pm on a Friday? Not only is the working day done and dusted, but the working week as well. That's a fact worth celebrating — and whether you've kicked a few goals that day, scored an unexpected win, ticked a couple of things off of your to-do list or just met your regular deadlines, you may as well mark it in style.
Brisbane's bustling bar scene isn't short on upscale options for just this type of everyday occasion. From old favourites to lofty newcomers, and spanning everywhere from Woolloongabba to South Brisbane to Newstead, there's a levelled-up watering hole near you. The world's finest French vodka, Grey Goose, celebrates its versatility and commitment to quality ingredients as it allows bartenders to create incredible cocktails that upgrade any summer occasion — starting with those Friday night drinks.
Grab your colleagues, welcome the weekend and live it up — we've found seven spots that'll bring a dash of fanciness to your regular Friday evening tipples.
7

A splash of colour on the edge of Newstead, Hello Gorgeous oozes tropical vibes. It's there in the decor, with pink tiles, teal banquettes, gold touches and neon signs brightening up the former Chester Street Bakery site. Unsurprisingly, it's also evident in the drinks list. And really, what better to match the mood than a kamikaze? The orange flavours of Cointreau and the tartness of lime juice combine for a citrus explosion, while Grey Goose vodka gives this cocktail a kick. Remember this tipple was originally designed to be enjoyed in one shot.

6

Some occasions call for decadent underground bars decked out with red chairs, black couches, swaying curtains and dazzling chandeliers. Serving up all of the above, The Boom Boom Room in Brisbane CBD is enough to make anyone feel indulgent. If you have a bunch of workmates with you and want to do your own thing, you can also book a private room. Order a classic vodka and tonic made with Grey Goose VX to elevate your night and ask for one of the more intimate spaces that were once bank vaults way back in the building's former life.

5

Classy but cosy and elegant yet inviting, Canvas Club knows a thing or two about Friday nights. Sure, you'll find it in Woolloongabba, but this bar is always busy come quittin' time. Our recommendation: either grab a spot on one of the couches by the front window or head to the courtyard out the back, then order a marvellous martini and say cheers to a great night. The Grey Goose version comes naked, without vermouth, so you're in for quite the stiff cocktail. But you're ready — it's Friday evening and you're not going to work tomorrow.

4

A South Bank favourite, Bacchus is a savvy choice if you're up for a few drinks after work and might even want to turn it into dinner. Here, the choice is yours — although if you do want to stay for a meal, prepare to really treat yourself. Nestled into the podium level at Rydges, every inch of the space boasts a lush sheen, from the leather-heavy seating to the elaborate light fixtures. As for the drinks list, our tip is a moscow mule, because spicy ginger beer, lime juice and Grey Goose vodka make a luxe combination.

3

We're gonna rock down to this Logan Road bar and, once there, we'll take it higher. It's impossible to visit Electric Avenue without getting the song of the same name in your head, but that's part of the fun. One of the things that stands out about this Woolloongabba spot is its variety of spaces — wander into a different room, and you'll feel like you're somewhere else entirely. Wherever you choose to get comfy, grab a bloody mary for company. The lemon, tomato, worcestershire sauce, cucumber, olive, salt, pepper and Cinzano 1757 Bianco all go particularly well with Grey Goose vodka, so make sure you ask for it.

2

Sat high above the city on the 21st floor of the Emporium at South Bank, and boasting 180-degree views across the river to the CBD, The Terrace has swiftly become one of Brisbane's must-visit bars since it opened in late 2018. It's the kind of place where you can while away many an hour, perhaps while knocking back cosmos and looking down on the city. A classic drink, an instant-classic venue — it's a match made in heaven, which you'll be close enough too given the elevated location.
Each Grey Goose bottle is distilled and bottled in France, and the high quality vodka has a 100 percent traceable production process, from crop to cork. Upgrade your Friday night by choosing the premium vodka in your classic cocktail.