DESIGN & STYLE
A Bluffer's Guide to Buying a Suit
Let us take you through the full anatomy of a suit — from button to lapel.
A Bluffer's Guide to Buying a Suit
Let us take you through the full anatomy of a suit — from button to lapel.
in partnership with

The epitome of grace and good taste, a finely crafted suit can make all the difference in a number of occasions. No longer relegated to the bland en masse uniform of the corporate nine-to-fiver, the suit is experiencing a resurgence as a statement of personal style, flair and elegance. But how do you know which suit is right for you or should be worn at which occasion? Indochino has made picking the details of your suit nice and simple to build your own personal touch to your corporate, formal or marital attire. The brand lets you customise your suit from shoulder to cuff, pockets to hems. But if you need some guidance in figuring out how to get started, that's where we come in.
Here, we've broken it all down for you. Find out about the importance of each part of the suit and how best to accentuate (or downplay) these elements for the strongest effect — no matter the occasion.

COLOUR
The most immediate impact of your suit will be its colour. Suits, like all clothing, are inherently linked to eras and fashion. Certain colours can accurately indicate the period in which they were popular — think bright blue a couple of years ago, black during the late 90s and early 2000s and, for the more out there, aubergine, brown and fawn from the 70s.
Nowadays we see mostly grey, navy and black but occasionally, a colourful number comes along that makes for a great statement. Indochino offers a wide variety of colours that allow for versatility across a number of occasions; a forest green might be a good choice for someone wanting a suit that's a little outside the box but still maintains a level of formality and style. For the occasion where you can be a little bolder, you may choose a purple hue for more effect. And, of course, there are the classic blues, greys and blacks available, too. You could always go with a pattern as well, with multiple patterns like checked, herringbone and striped available — plus there's always a vibrant pocket square and/or tie that can take your look up a notch.

LAPELS
Essentially there are three types of lapel: notch (the standard), peak lapels (usually found on double-breasted jackets) and shawl, wherein the collar and lapel are made from one piece of fabric. Indochino recommends notch or peak lapels in slim, normal and wide for suits and offers shawl lapels for its tuxedos, as these are always found on traditional dinner jackets and tuxedos, giving a sense of elegance and grandeur.
The width of one's lapels is often indicative of style and era — think of the wide Saturday Night Fever-style from the 70s versus the Mad Men-esque slim lapels of the 60s. Another thing to look for is the height at which the lapel joins the collar (the gorge). Currently, the trend seems to hark back to the 60s when gorges were high in order to enhance the slim silhouette of the suit.
Another thing to note about lapels (who knew there was so much to know): the lapel hole, made to hold flowers — or a fob or pocket watch if that's more your style. You could even attach a brooch if you want to add some personal flair on a special occasion. You've got a lot of options; now you just need to decide the style (and decade) you're going for.

BUTTONS
For such a seemingly innocuous detail, buttons bring a suit all together depending on colour and count. Brown buttons tend to be the go-to, with black reserved for black or dark suits and cream for lighter suits. And when it comes to counting 'em, the number of buttons on the front of a jacket is traditionally indicative of your profession, though now, it's more about your style preferences. The most common count on a single-breasted suit is two, though three-button fronts come and go with trends. But the most important thing to remember is the button rule that's accepted the world over: if a jacket has more than one front button, the lowest shouldn't be buttoned.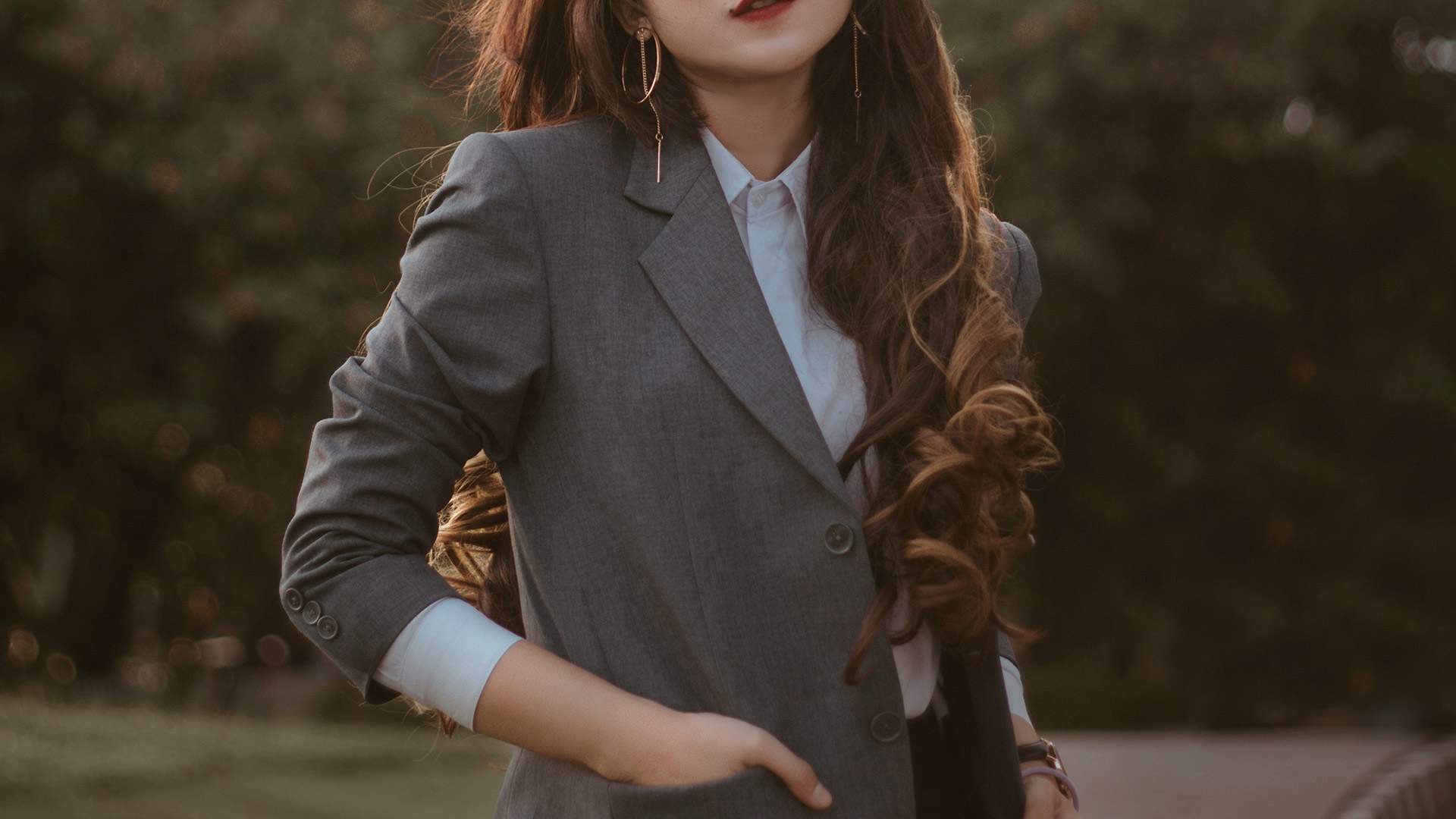 POCKETS
Invariably, all suits will have an outer breast pocket, which is always on the left and undoubtedly stems from the fact that most people are right-handed. For the most part, these never have a flap but are made from a single piece of fabric which is folded and sewn into the body of the jacket — a welt pocket. Most jackets will also have at least two 'side' pockets, located above the hip and usually made with a fabric 'flap'. Traditionally the flaps are straight but can be angled to achieve a more rakish look. Slim fitting jackets often have a smaller version above the right hip pocket, which sits almost in the jacket's waist. These are referred to as ticket pockets, because, fun fact, their original purpose was for carrying one's theatre tickets. Inside the jacket, there are usually two breast pockets and often a lower inside ticket pocket. Maintaining the clean line of the suit should be top of mind when wearing a suit, so try not to put too much in them.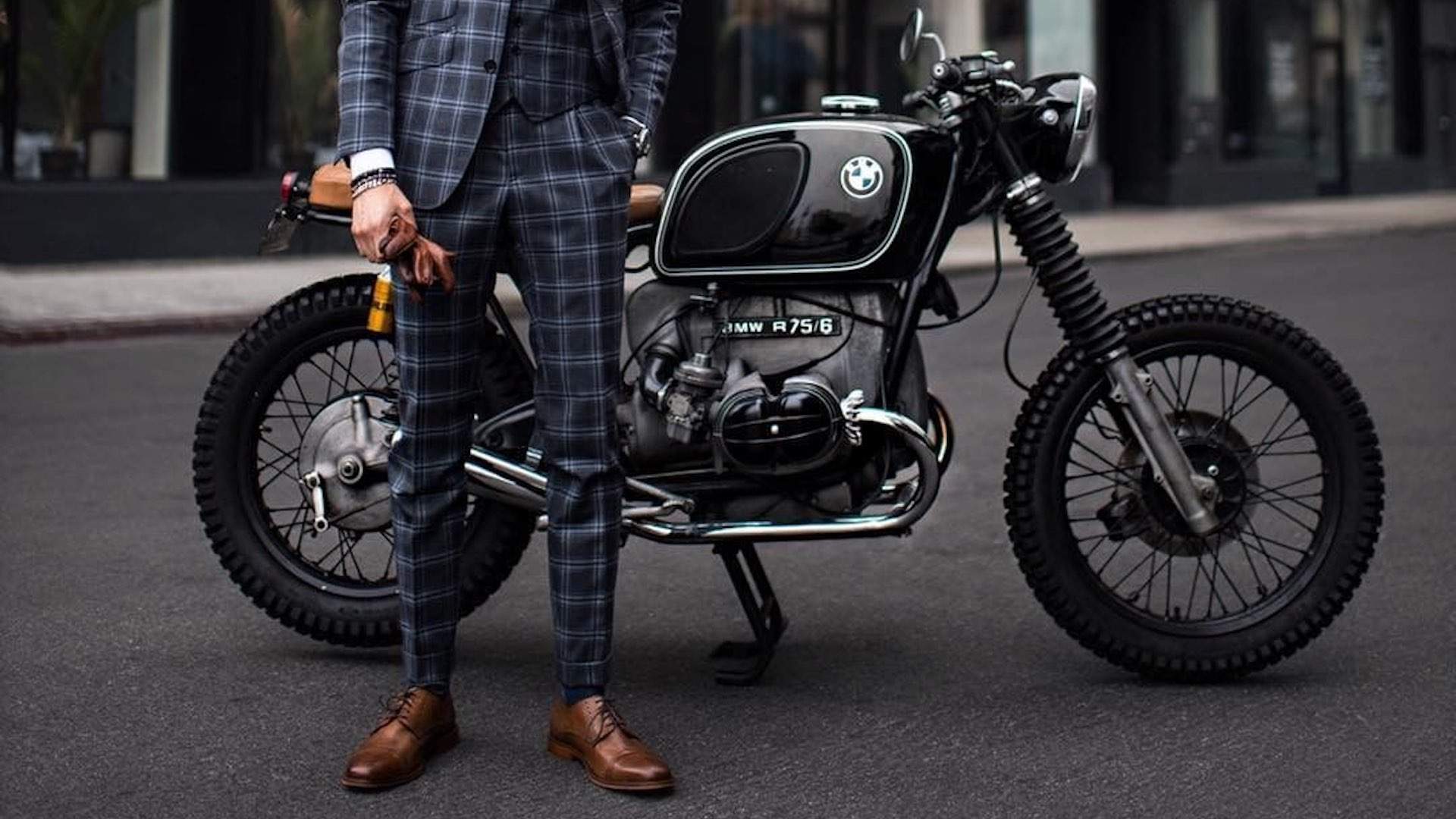 TROUSERS
Well-fitting trousers can make or break the look of a suit. Just think of that suit from year ten formal that just looked a bit silly all bunched up at the ankle and saggy in the seat. You're no longer 16; this look won't cut it. These days, most suits favour a particularly slim leg, though depending on the suit, baggier cuts are also in style, but generally with a higher waist. Broadly speaking, baggy trousers are to be worn with baggy jackets and slim with slim, and for the most part, don't have cuffs.

Now that you know where to start, let Indochino help you through the rest of your suit customising journey here. Plus, from now until September 30, 2019, the brand is offering its premium custom suits at a discounted price of $599 for all Concrete Playground readers. Use code CONCRETEPLAYGROUND to receive the discount.
Published on June 28, 2019 by Dominic Gruenewald