Arnott's Has Just Released a Tim Tam Perfume If You'd Like to Smell Like Chocolate Biscuits All Day
To celebrate National Tim Tam, the biscuit brand has also launched its own Tim Tam merchandise store — but it'll only be up and running for a week.
Forget Valentine's Day, its commercialised take on romance, and all those roses and hearts that pop up everywhere — if there's a mid-February occasion we can all get behind no matter whether you're single or attached, it's National Tim Tam Day. Yes, there really is a day for everything, including pretty much every type of food you can possibly think about, but no one is ever going to complain about having an excuse to eat more chocolate biscuits.
In 2022, to celebrate this delicious date, Arnott's doesn't simply want you to eat Tim Tams, although it clearly does still want you to do exactly that. The biscuit brand has also just launched its own short-term Tim Tam gift store, so you can add Tim Tam merchandise to your life. The one item that'll get your tastebuds in a tizzy? Tim Tam perfume.
If Victoria Bitter can make a fragrance inspired by beer, and The Louvre can drop perfumes that take their cues from its famous artworks, then dousing yourself in the scent of choccy bikkies really isn't that outlandish. Tim Tam eau de parfum comes in 30-millilitre bottles, and features real cocoa — as well as notes of caramel, bergamot, sandalwood and tonka bean.
It's the perfume that'll make you hungry all day, and likely inspire cravings for Tim Tams in everyone you pass — and it's only on sale for a week, as that's how long the Tim Tam gift store will be up and running. So, you've got from Wednesday, February 16–Wednesday, February 23 to order, with Tim Tam eau de parfum costing $90 and slated to be dispatched in March.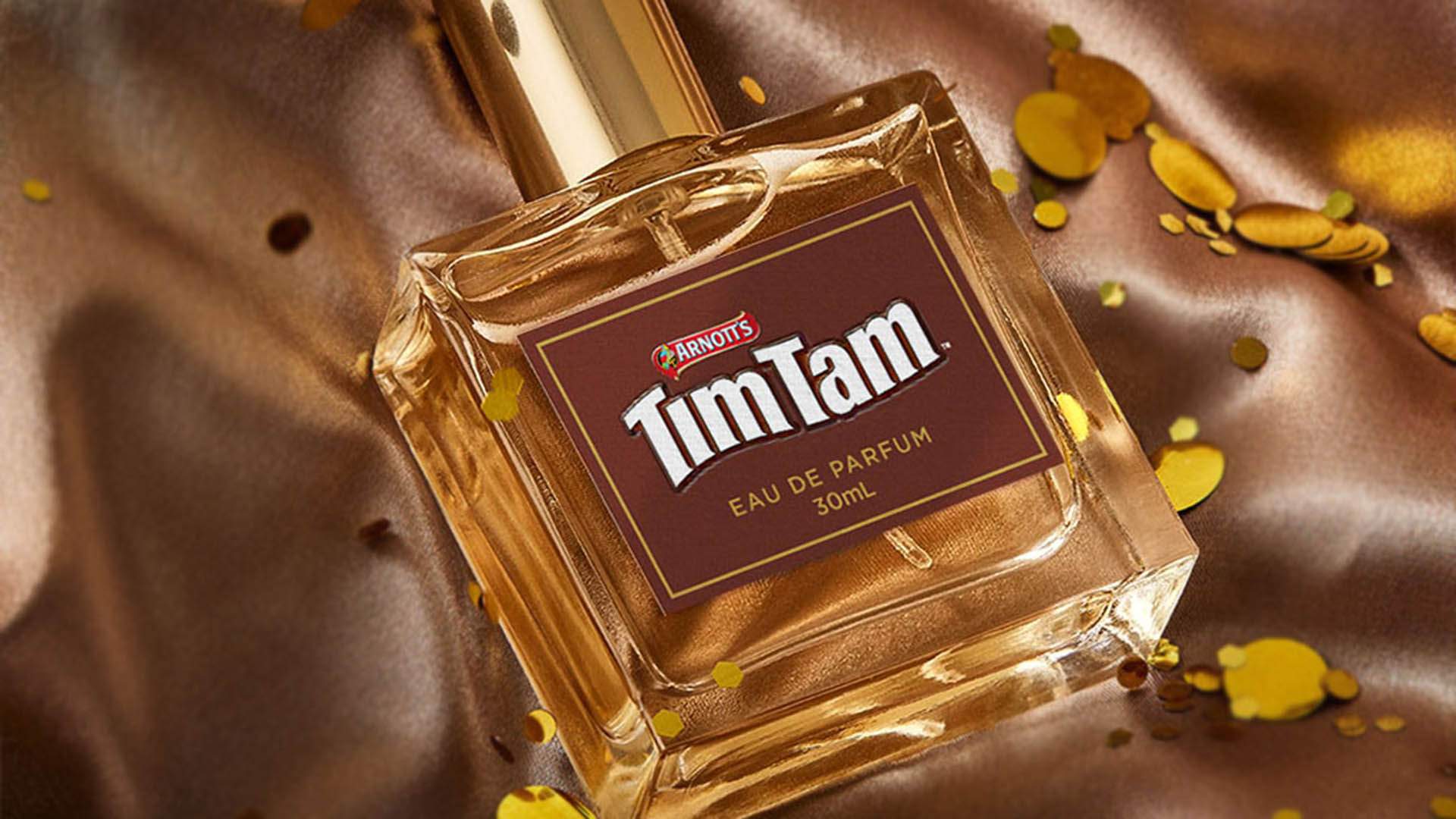 While you're bathing in the aroma of Tim Tams, you can also pop your feet into Tim Tam natural sheepskin slippers ($60) and sip your beverage of choice — we vote hot chocolate — from a Tim Tam mug ($25).
Or, for the choccy bikkie lover who has everything, and might've even stayed in the Tim Tam hotel suite that popped up for 2021's National Tim Tam Day, all three items also come in a $140 gift pack.
The Tim Tam gift store is up and running from Wednesday, February 16–Wednesday, February 23.
Introducing Concrete Playground Trips
Book unique getaways and adventures dreamed up by our editors