DESIGN & STYLE
Designer Naomi Murrell's Top Ten Creative Hot Spots in Adelaide
Get to know Adelaide's design and maker scene through the eyes of an expert.
Designer Naomi Murrell's Top Ten Creative Hot Spots in Adelaide
Get to know Adelaide's design and maker scene through the eyes of an expert.
in partnership with

Delicate jewellery and nostalgia-tinged womenswear is the department of designer Naomi Murrell, who works out of her studio in Adelaide. While her clothes are sold nationwide and have been featured in the pages of Frankie, Yen and Marie Claire, Naomi is a champion for her hometown and its vibrant, growing design and maker scene.
In partnership with Pullman Hotels and Resorts, we're helping you explore more on your next holiday and make sure you get those experiences that the area's most switched-on residents wouldn't want their visitors to miss. In Adelaide, we've called in Naomi, whose favourite spots range from an artist-driven tattoo studio to a new retail and event space run by an indie rock power couple.
A stay at Pullman Adelaide will not only put you in the thick of all this action, it will let you contemplate all you've seen in five-star luxury at the end of the day.
Read on for Naomi's top Adelaide art and design hot spots in her own words, and check out the rest of our Explore More content series to hone your itinerary for some of Australia's best holiday destinations.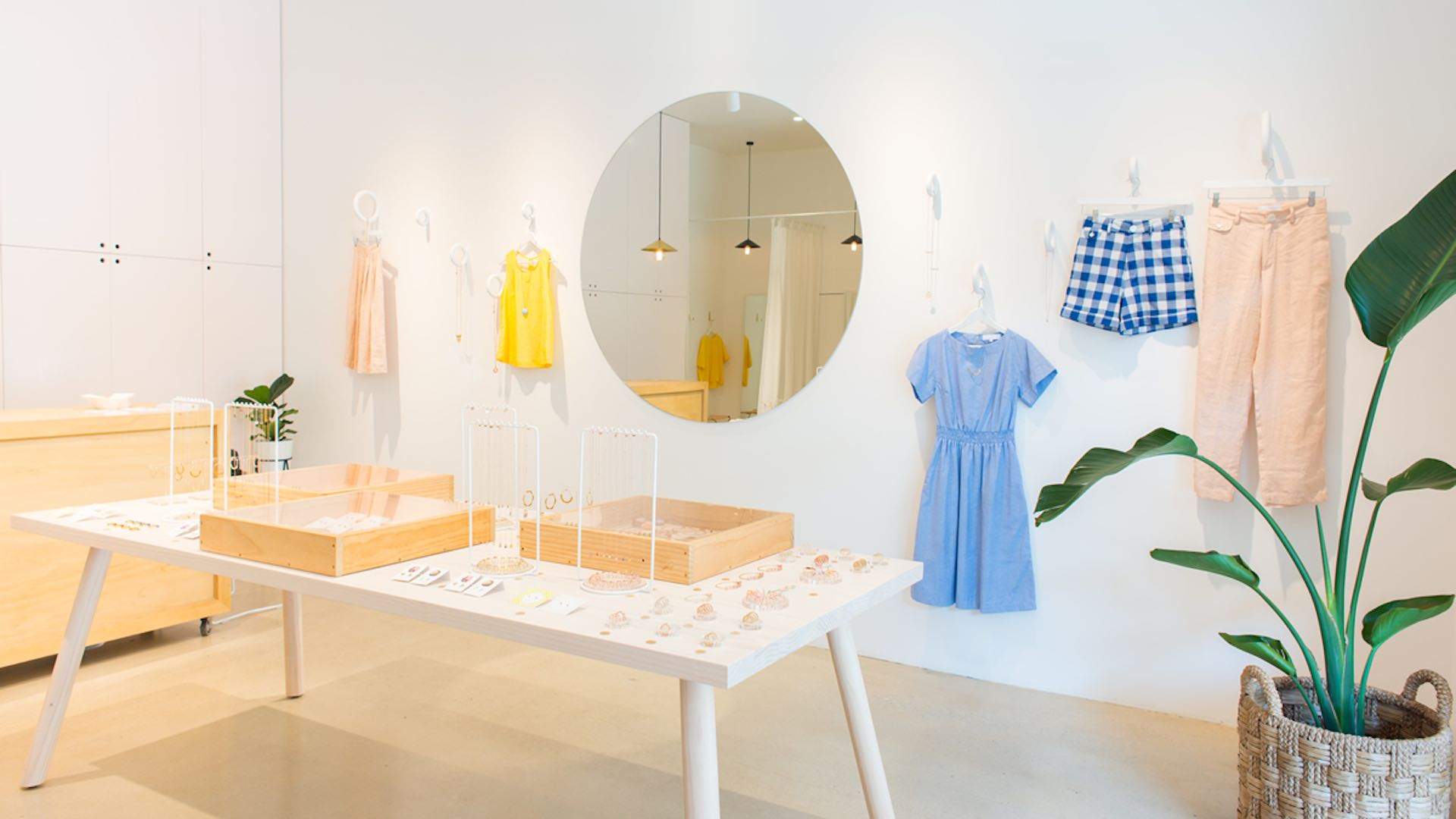 NAOMI MURRELL
Of course I'm biased, but our store is definitely the go if you're looking for a fun outfit or gift. We design minimal, on point yet irrepressibly playful womenswear and fine jewellery. Situated on a relaxed laneway in Adelaide's East End, we stock Naomi Murrell alongside a curated selection of awesome designer pieces including Kowtow, Vege Threads, Kester Black, Spring Court, Bonne Maison, W Pico and Julie White.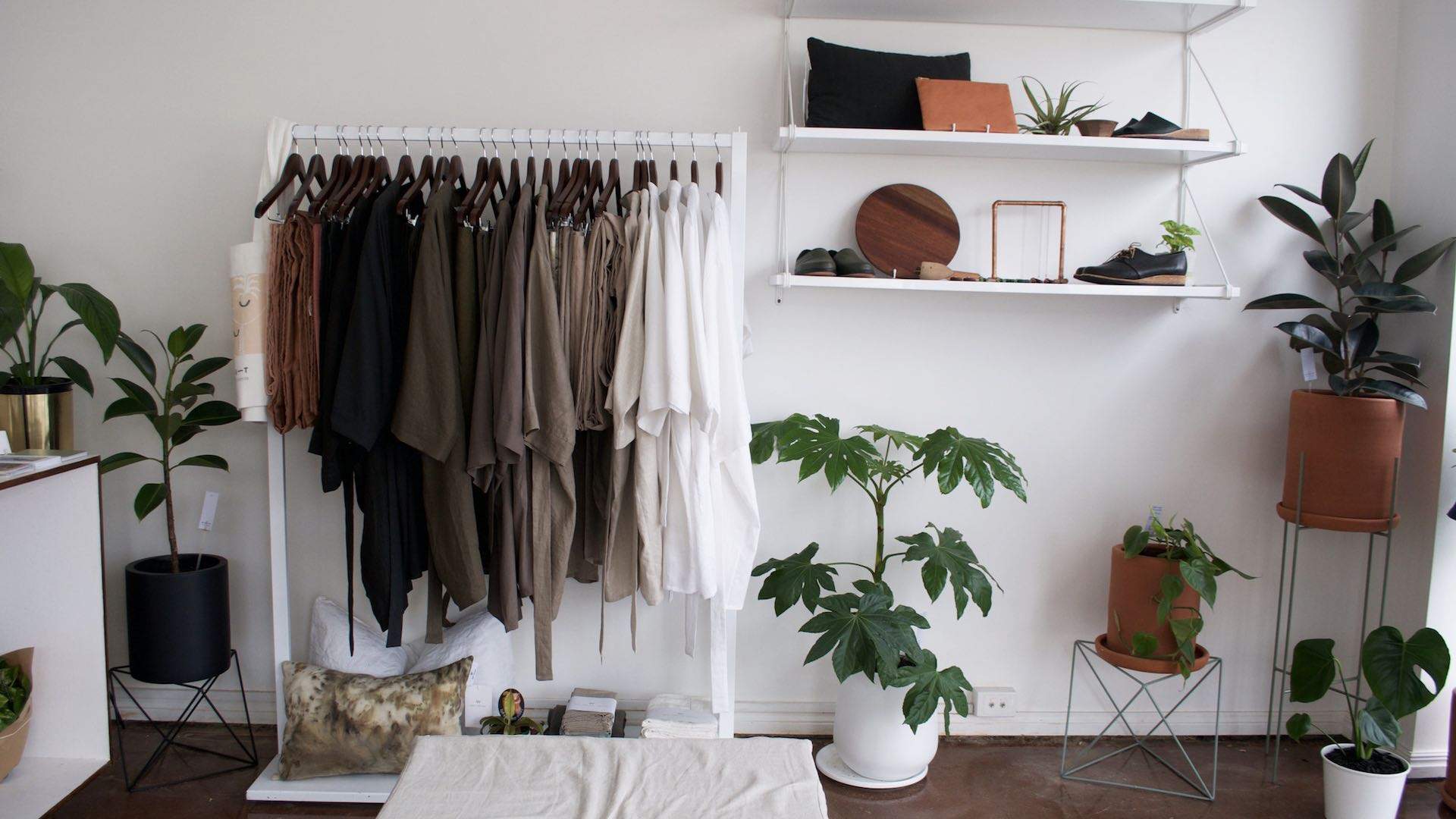 ENSEMBLE
Located on Gilles Street in the city, Ensemble is a collective of like-minded creatives on a mission to bring you beautiful, timeless, style-driven pieces and experiences. These gals have got you covered for hip sustainable threads by Good Studios (Anny Duff), organic bedding and loungewear by Weft Textiles (Samia Fisher), artisan footwear by BB Shoemaker (Beccy Bromilow), E-S-T (Emma Sadie Thomson) greenery and other bits and pieces of handmade designer awesomeness. Look out for pop-up art shows, creative workshops and yoga classes in their gallery space as well.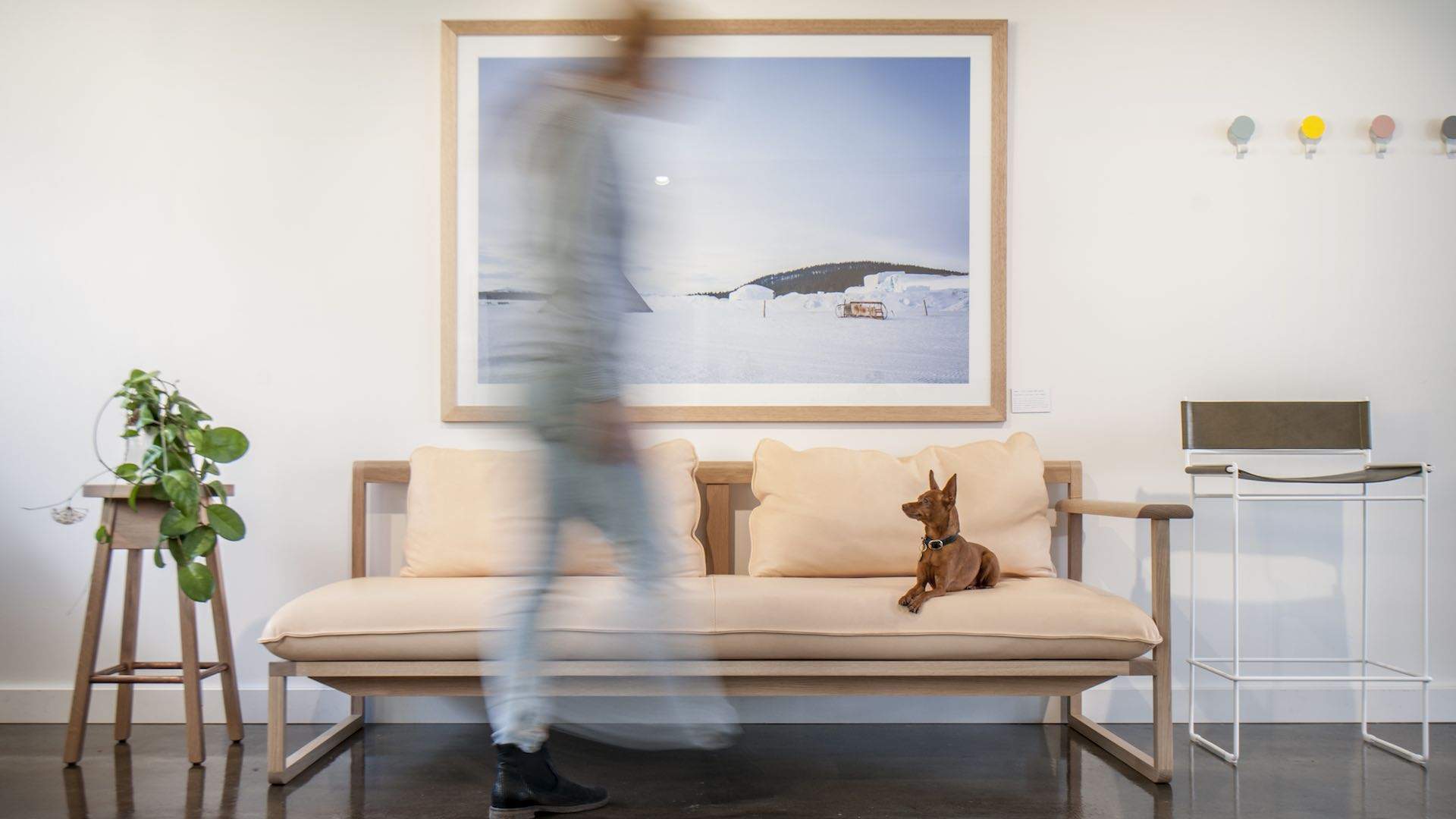 AGOSTINO & BROWN
Hidden down an undiscovered city laneway, this spacious warehouse furniture showroom housing the work of Sam Agostino (designer) and Gareth Brown (stellar furniture craftsman) is a very inviting place. Stunning modern, playful pieces with pops of colour and loads of timber await — all finished with impeccable quality. Pieces are made locally in their workshop and many styles are customisable for your own interior space, whether it is residential or commercial. These guys are at the top of many an Adelaide designer and architect wishlist. Agostino & Brown pieces feature in the interiors of both our shop and studio.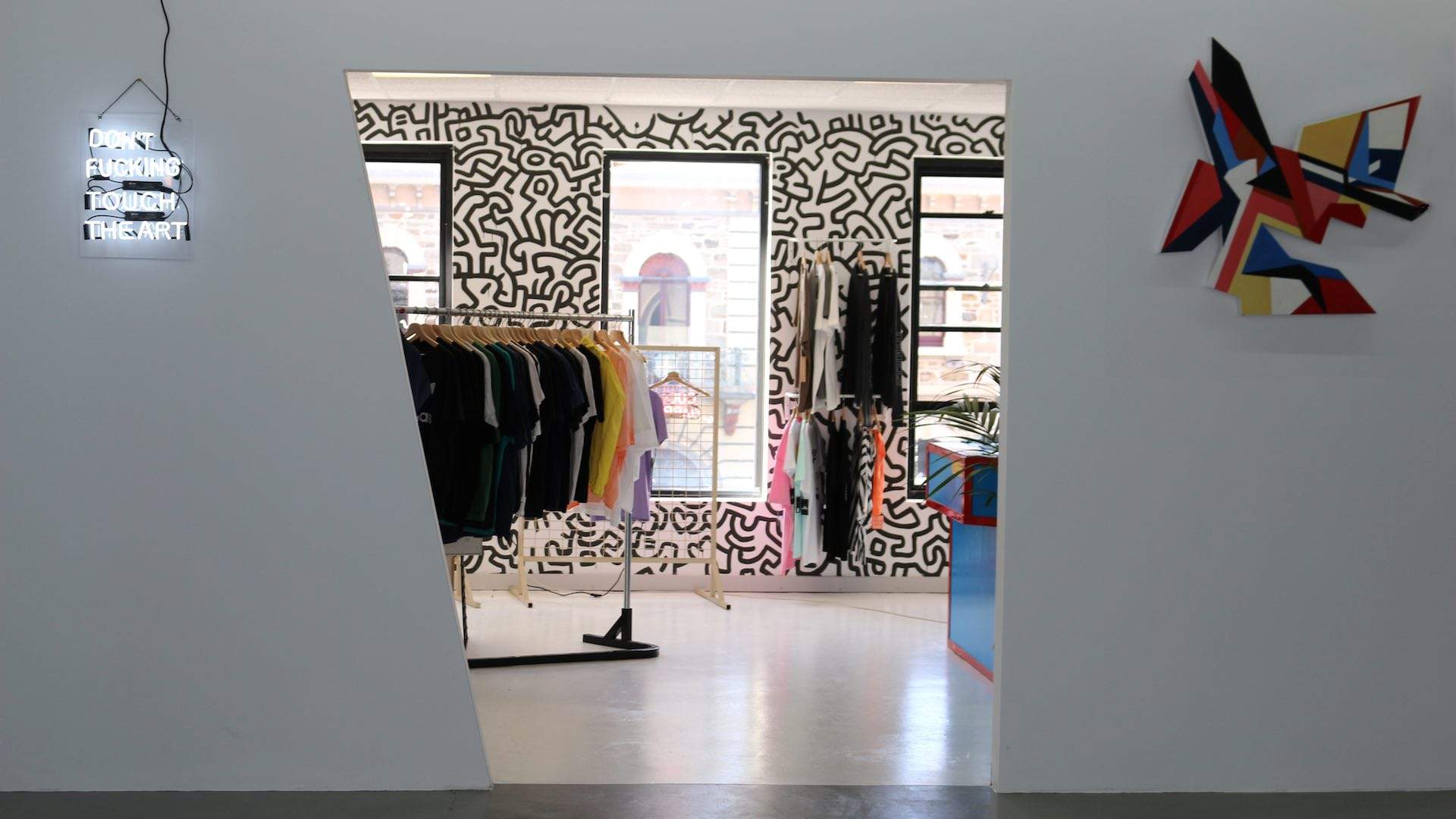 CULT AND HARPER
A new venture by an indie rockstar couple — visual artist Lisa King and musician Jarrad Jackson — Cult and Harper is many things: a retail store, a gallery, a cyclorama photo studio, a bar and event space, and a home to art and DJ types. It is 450 square metres of art, fashion and culture coming at you with a New York-inspired street art vibe. Giant fashion-influenced murals by Lisa collide with posters of Basquiat and Warhol, Keith Haring-esque murals, loads of neon, crimson velvet shell couches and a rad collection of vintage brass furniture.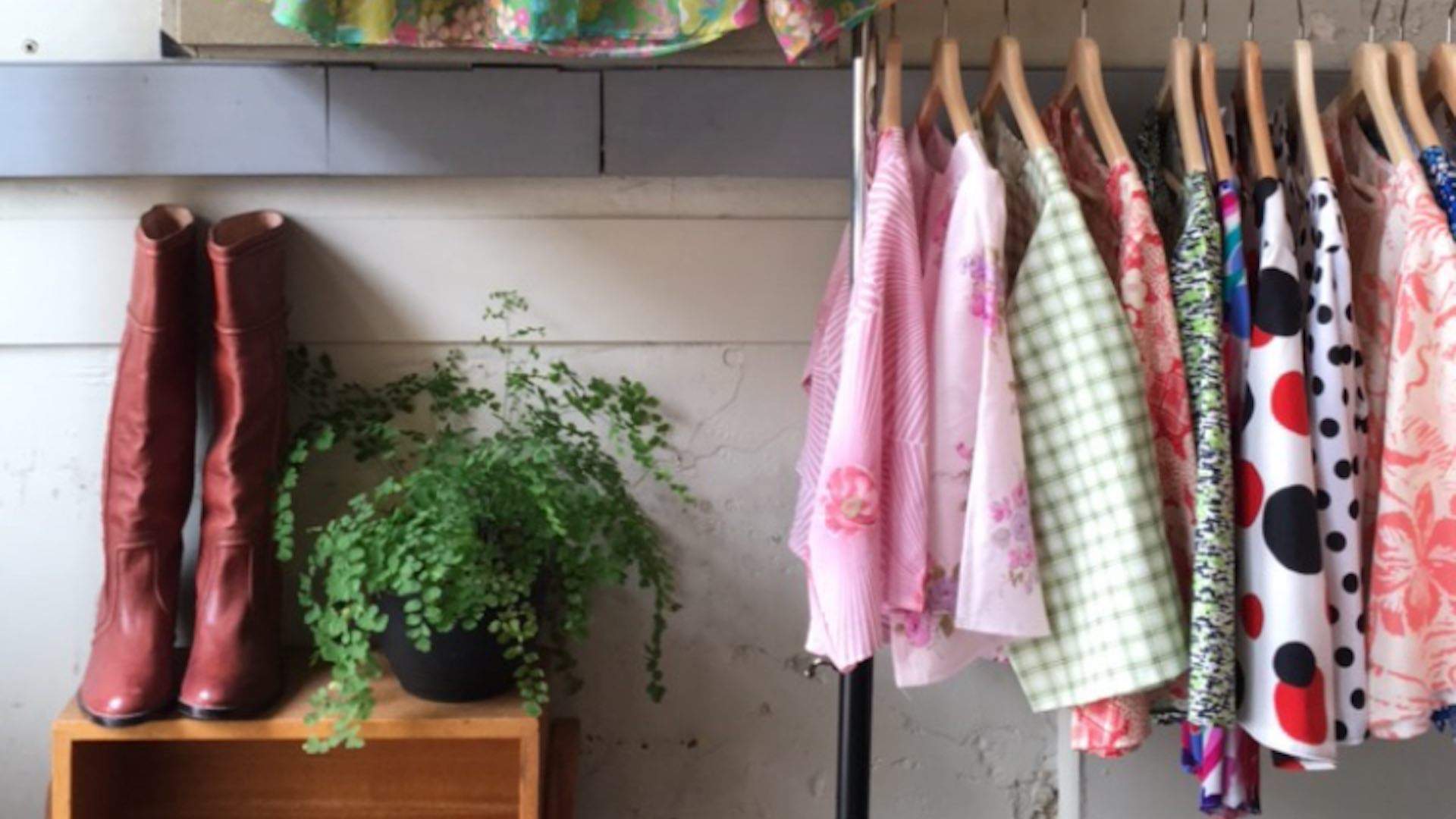 PUSH PIN BOUTIQUE
Push Pin Boutique is a darling vintage store housed in the prettiest rustic old building right near the Adelaide Central Markets. It specialises in 1950s-era frocks but also stocks froth-worthy garments, footwear and accessories from the 1940s to 1980s in a great selection of sizes for contemporary women. Owner Clare Matthews has wonderful taste, and the pieces she curates are always perfect for pairing with current trends, whether it's a '70s denim button-through skirt, a white mohair sweater or a camel-coloured French trench. You can always find that special something to add to your collection here.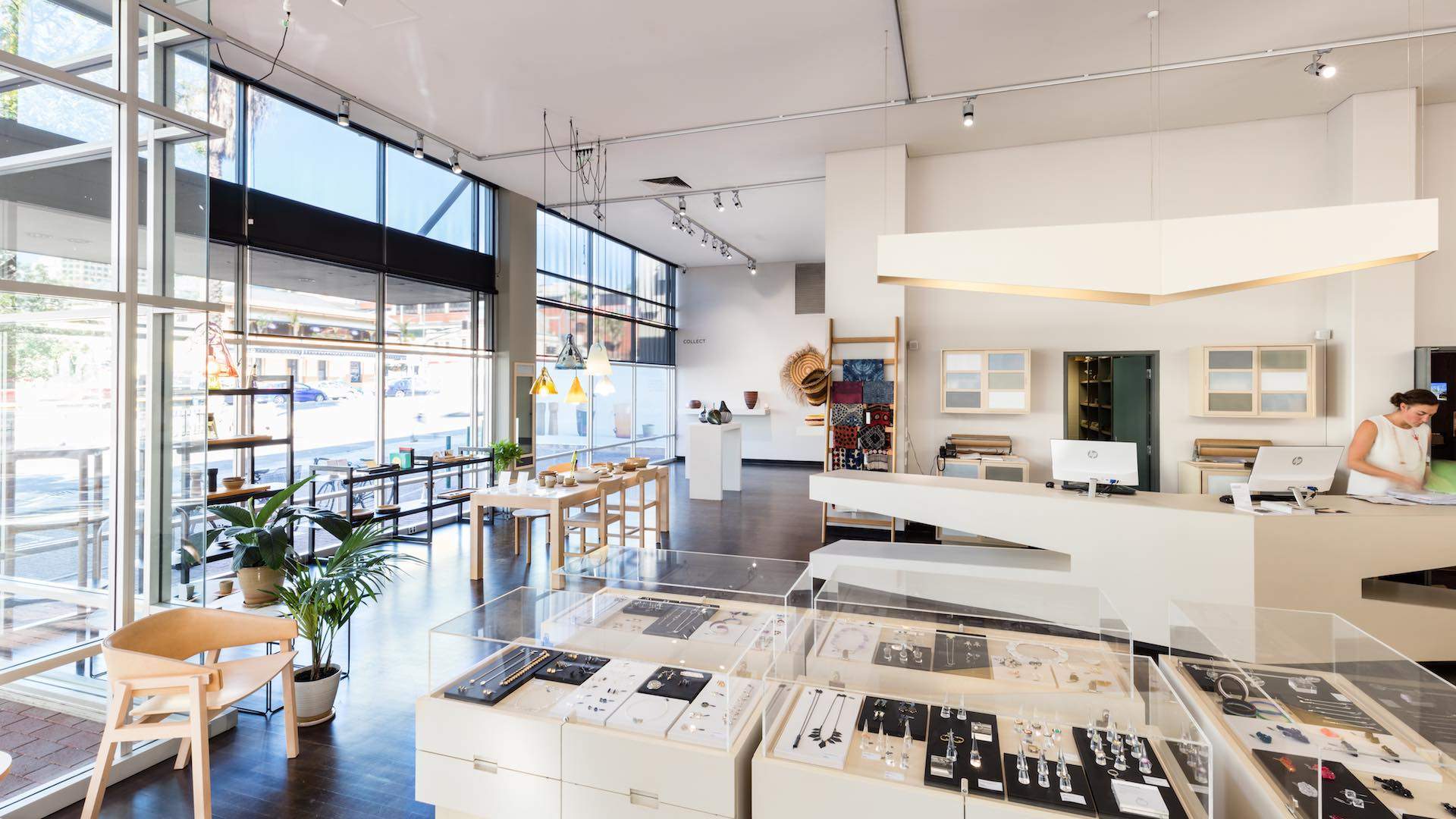 JAMFACTORY
A unique not-for-profit organisation housing ceramics, glass, furniture and metal design studios, plus a gallery and design store, JamFactory is dedicated to providing the skills and business training in craft and design to emerging practitioners through a rigorous two-year program. The gallery and store showcases quality contemporary Australian design wares, including works by respected local designers such as Daniel To and Emma Aiston of Daniel Emma, Alice Potter, Sarah Rothe and Peta Kruger. Well worth a look-see!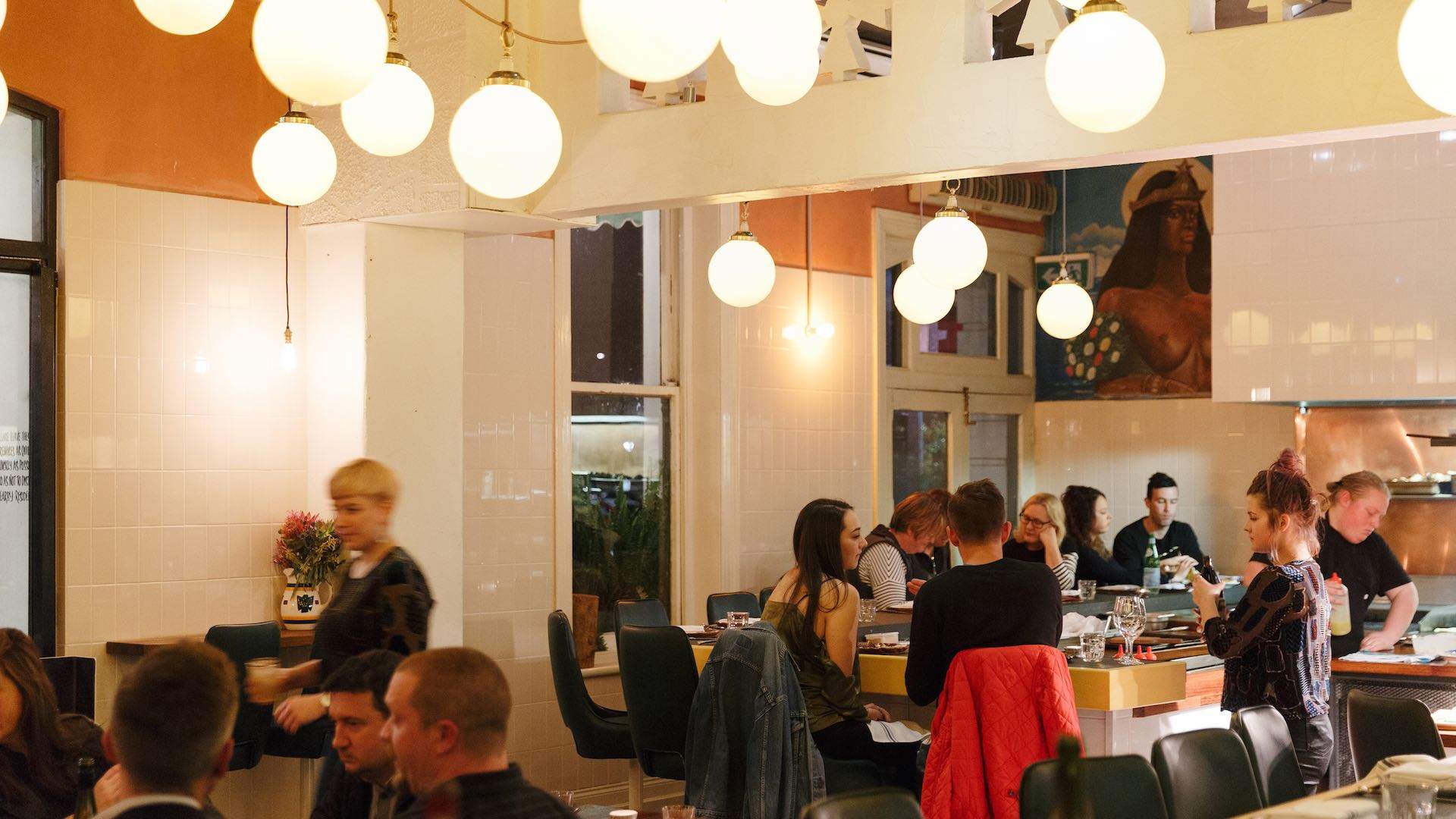 AFRICOLA
Strictly speaking, Africola is a restaurant. A very good one. But with an interior fit out designed by James Brown and the gang at Mash, it's more like an intimate gathering at the home of an idiosyncratic art dealer. A dizzying confection of colour, canvases, tiling, lighting and kitsch furniture is all squished together in one amazing experience that will get your tastebuds — and, in fact, all your senses — buzzing. The words emblazoned above the bar, 'Don't Worry It's Only a Dream', serve as reassurance that you are (probably) not tripping and as encouragement to relax and enjoy this culinary wonderland.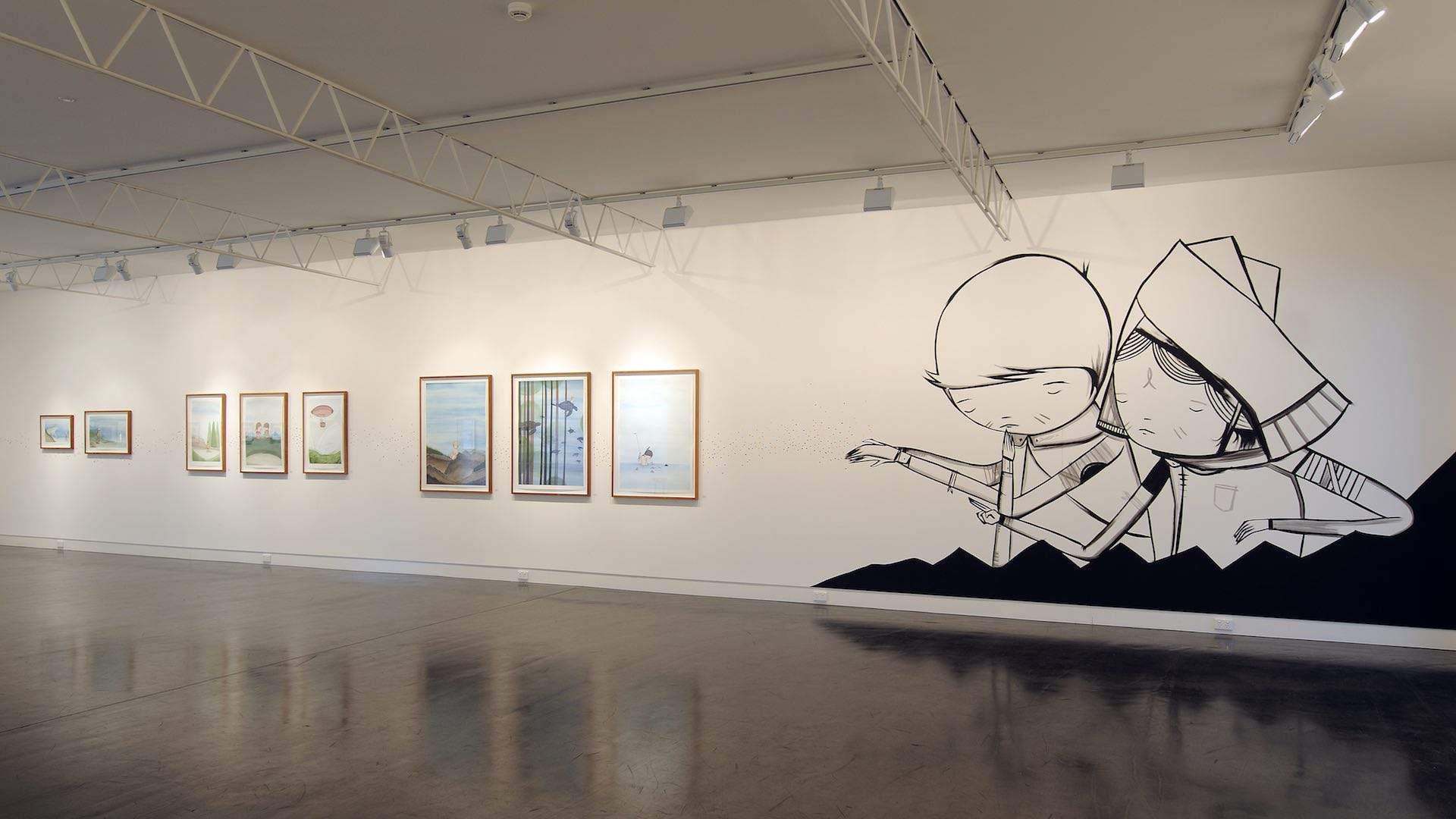 HUGO MICHELL GALLERY
Hugo Michell in Beulah Park is hands down the most refreshing contemporary gallery in town. These guys show a fantastic selection of art by the likes of Miso, Ghostpatrol, Amy Joy Watson, Trente Parke and Lucas Grogan, to name just a few of my personal favourite exhibitions. Hugo has an eye for curating engaging, visually arresting and often very beautiful art shows with an exciting roster of local and interstate professional artists, all at the top of their game.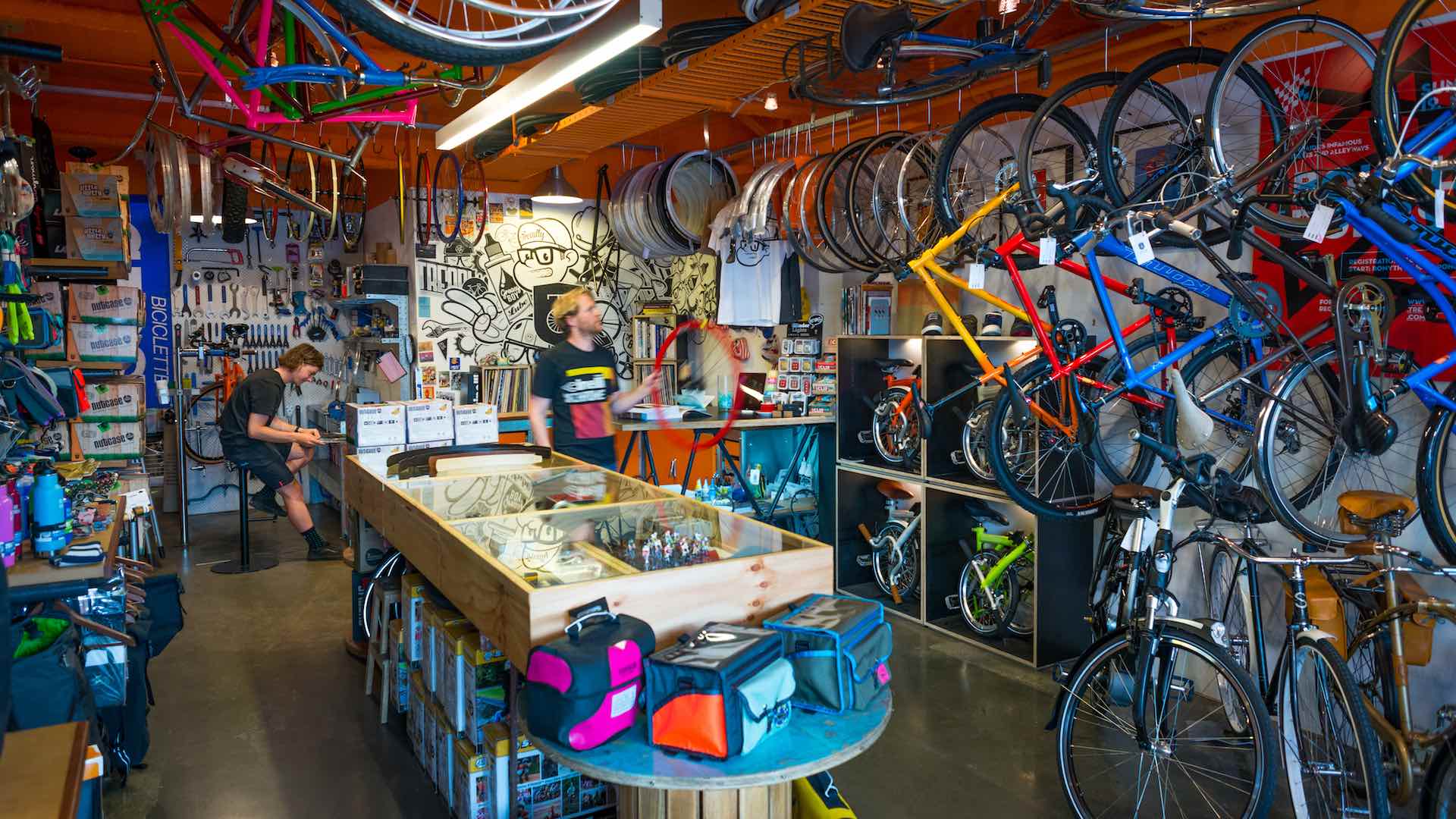 TREADLY BIKE SHOP
Treadly is the place to go if you want to build a bike, service a bike, or buy a bike or accessory, if you ride a bike or just wanna talk bike. Sam Neeft and his team of cycling aficionados and mechanics are down to earth, helpful and very enthusiastic about helping anyone with pretty much anything bike related. They also organise fun events such as the Boucle de Burbs and other adventures to encourage the cycling community to hang out and go riding together. And they do it in style with some very attractive bicycles.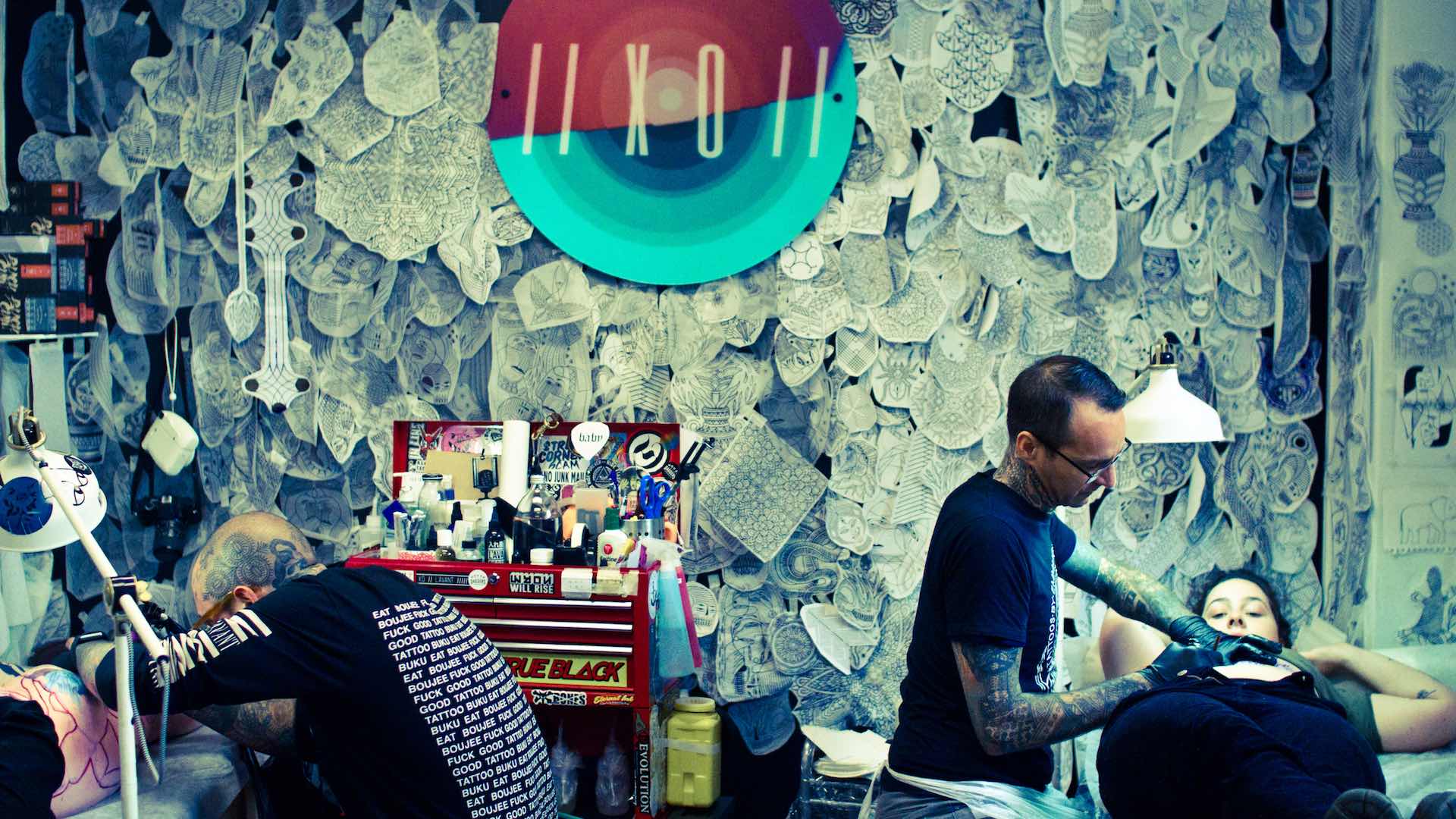 XO L'AVANT @ THE MILL
XO L'Avant is an artist-driven contemporary tattoo studio, run by the loveliest crew ever at The Mill (a CBD co-working space also home to many other talented creative types). Founded by the talented Jaya Suartika (@jayaism), and featuring other resident artists such as Kyle Woodman (@yeahdope), Alex Harris (@folkandpoke) and Nadia Suartika (@__nadika__), the diverse range of illustrative styles on offer are original, amusing, delicate and always on point.
Explore more with Pullman. Book your next hotel stay with Pullman and enjoy a great breakfast for just $1.
Published on November 03, 2017 by Concrete Playground