DESIGN & STYLE
Green Caffeen Has Launched Its Swap-and-Go Reusable Cup-Sharing Network in West End
Around a dozen inner city cafes are currently taking part in the scheme, which lets you grab your coffee in a reusable cup for free.
The war on waste is here to stay, especially in the cafe scene; however, even the most environmentally conscious among us can stumble. Perhaps there's a stash of reusable cups sitting on your desk, because you never seem to have one with you when you're ordering a coffee. Maybe you haven't invested in a takeaway container yet. Or, you could prefer the convenience of a swap-and-go system, where there's always a clean cup waiting.
Thanks to Green Caffeen, West End has welcomed its first reusable coffee cup sharing network — and, in even better news, it's free. Already up and running across much of the nation, the scheme has just hit the inner city spot this month. Around a dozen cafes are currently taking part, which gives you options next time you grab a cuppa.
Here's how Green Caffeen works: you download the app to sign up, grab a cup at your local participating cafe and then drop it off next time you're getting a brew — while nabbing your next coffee in a new cup. Each container comes with a barcode, so they're simply scanned in and out. You can scan out two at a time, in case you do still forget to bring your cup with you. And if you've had one in your bag for 15 days, you'll receive an email reminder to take it back (although most folks can't go without a caffeine hit for that long).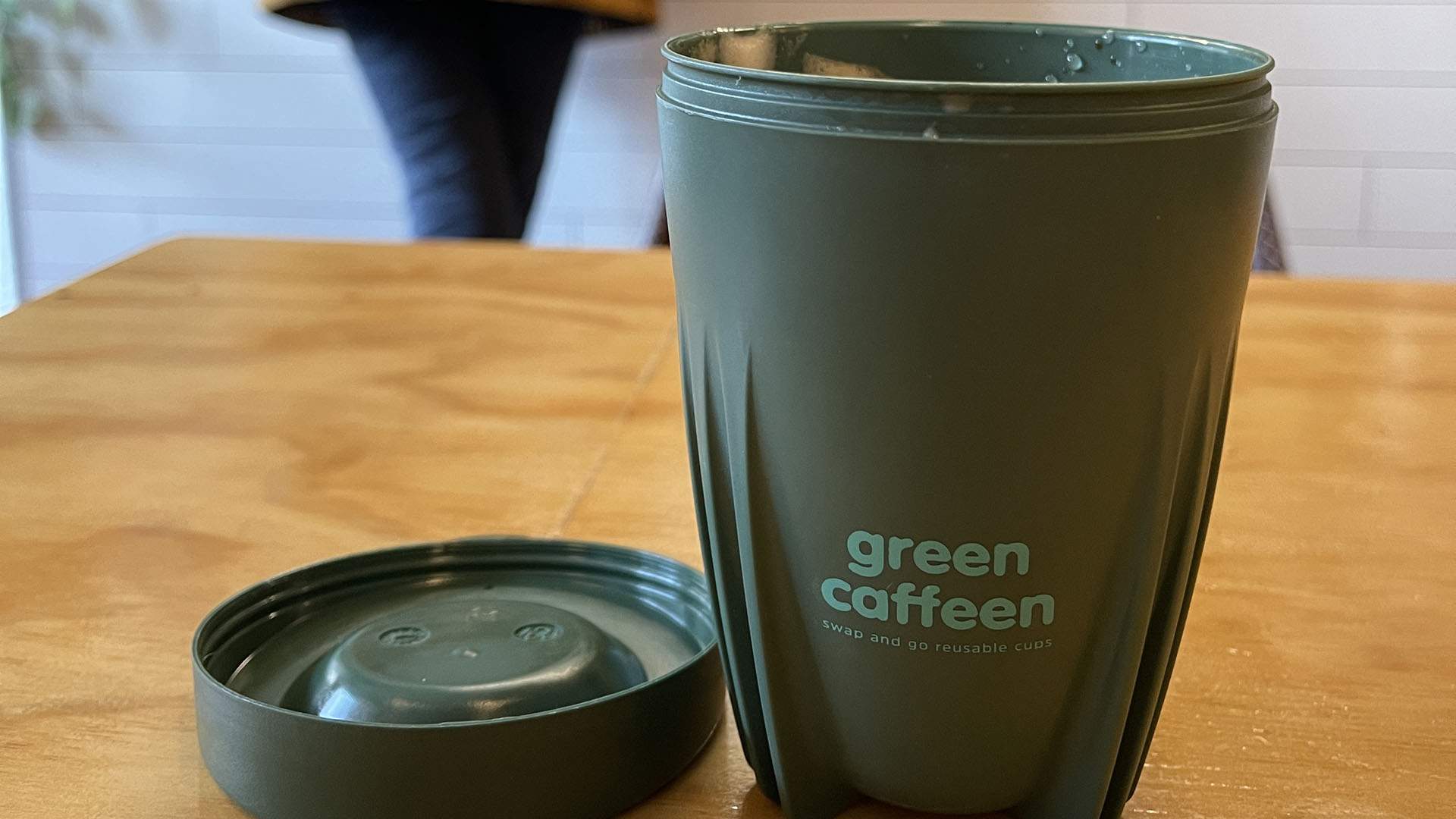 Brisbanites can take advantage of the program at Morning After, The Gunshop Cafe, The Three Monkeys, Lettuce Eat, Fit Box Wholefoods Cafe, West End Bakehouse and Posto, as well as Ash and Monties, Sol Bakery, Musgrave Park Swim Centre, Eros Cafe and Mu'ooz.
A few other spots around town have also jumped onboard, including 13 different venues in and around St Lucia, the Valley Pool, Number 68 and Newstead Organics in Newstead, the Cat Cuddle Cafe in Lutwyche, King Kong Coffee in Eagle Farm and Mug Shots Espresso in Sandgate.
Made in Australia, Green Caffeen's cups are made from BPA-free polypropylene — and they're currently available in 686 cafes around the country.
For more information about Green Caffeen, head to the scheme's website.
Published on May 25, 2021 by Sarah Ward