DESIGN & STYLE
Sustainable Activewear Brand Nimble Has Opened Its First Queensland Store on James Street
The local flagship is the label's third brick-and-mortar location, joining shops in Bondi Beach and Armadale.
If you didn't spend the bulk of 2020 decked out in activewear, then it's probably because you donned something just as comfortable while you were working from home. And if you did give the stretchier items in your wardrobe a big stay-at-home workout last year, you might be in the market for a few replacements — or, you could just be keen to drop into Nimble Activewear's new Brisbane shop for a browse.
The sustainability-focused label has opened its Queensland flagship store on James Street in Fortitude Valley — joining its New South Wales and Victorian counterparts in Bondi Beach and Armadale, respectively. Step inside the just-launched shop, and you'll spy racks filled with the brand's fitness apparel. To complement the hues used in its clothing, you'll find white and pastel walls awaiting, too.
Also part of the store fitout: a 'sustainability wall'. Featuring a multi-sensory installation, it showcases the label's Move Lite fabric, which is made using recycled plastic bottles. The material is created by breaking used drink containers down into flakes, then melting them into pellets, and finally spinning them into yarn. So far, the brand has saved more than one million bottles from landfill, and is working towards a complete zero-waste ethos across all of its wares.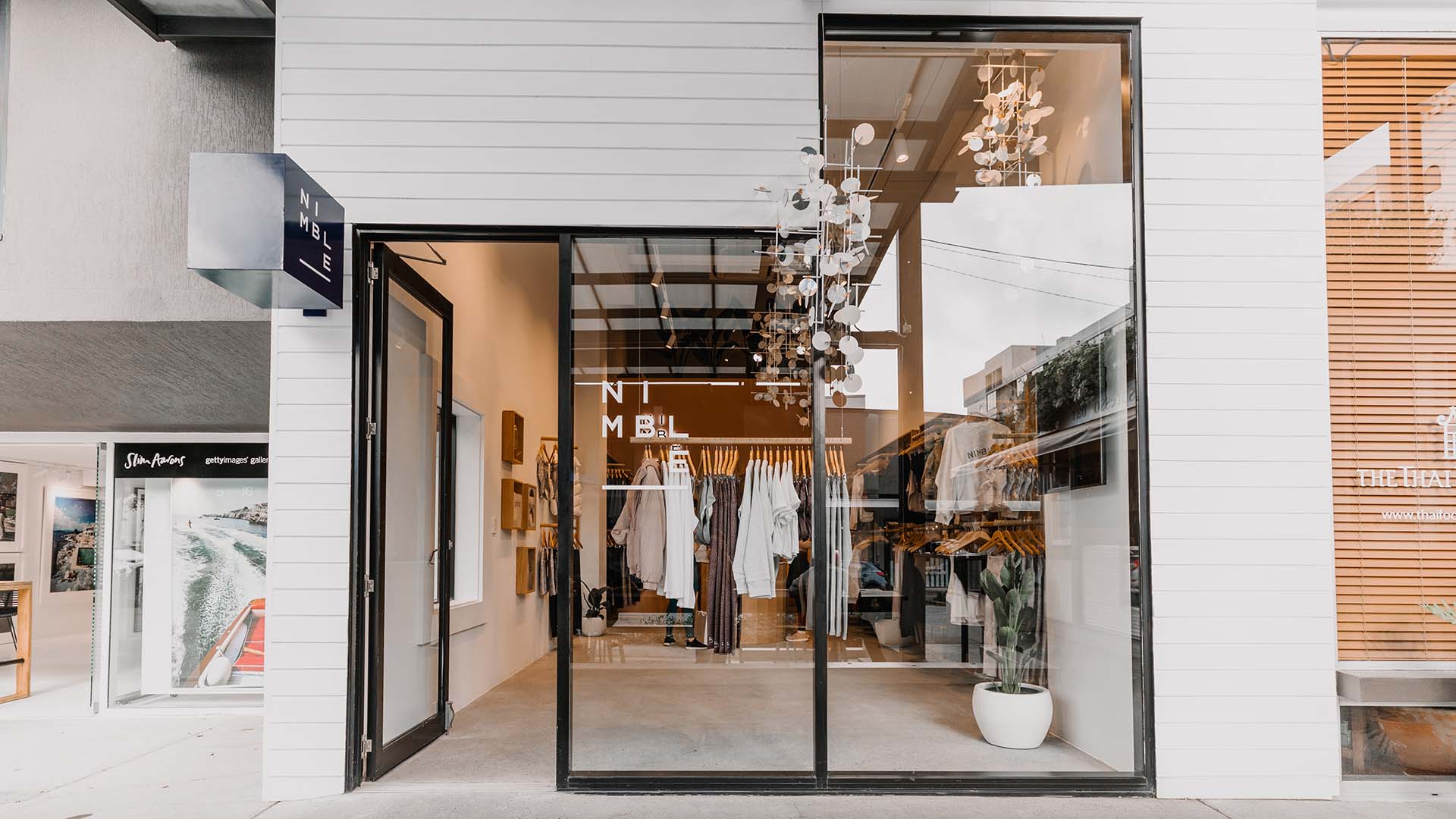 Nimble already has a fanbase in Queensland — "last year, they were the biggest buyers of our bike shorts," co-founder Katia Santilli notes — but this is the first time that it has had a standalone retail store in the state.
The brand was started back in 2013 by Santilli and Vera Yan, with an aim to make activewear for women that makes exercising approachable, and also does its part for the planet.
Find Nimble Activewear at 16/65 James Street, Fortitude Valley — open 9.30am–5pm Monday–Friday, 9am–5pm Saturday and 10am–4pm Sunday.
Published on May 18, 2021 by Sarah Ward