Seven Lifestyle Brands to Check Out if You're Looking to up Your Sustainability Game
From leather made from fruit waste to skincare made from indigo roots, Thai designers are setting a new standard for sustainability.
in partnership with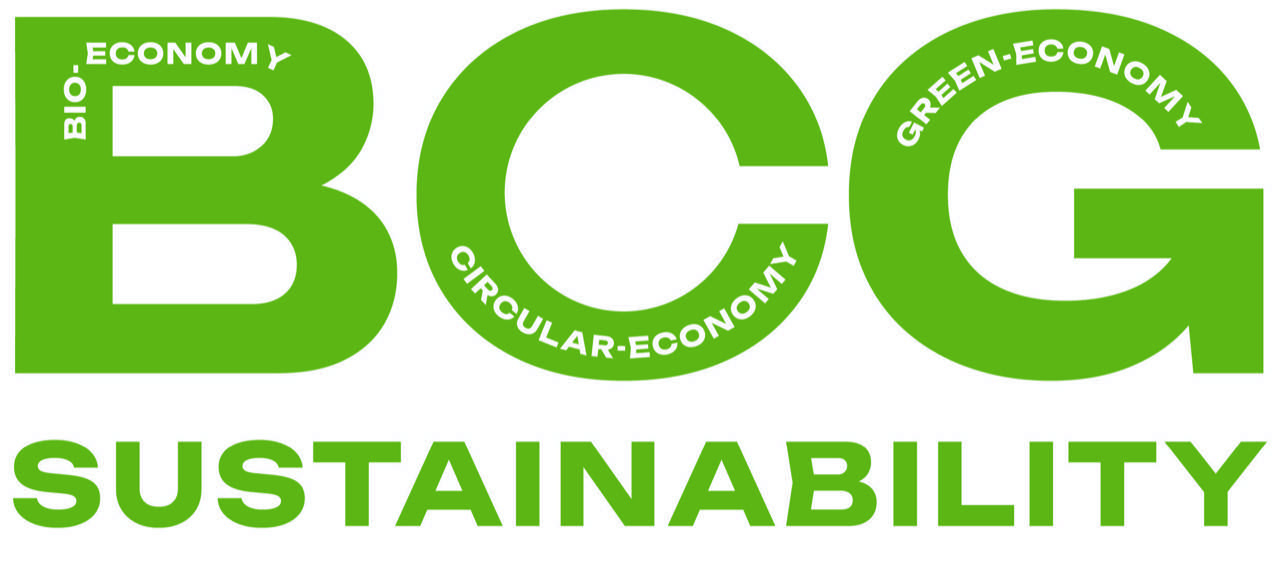 In this day and age, sustainability is no longer a 'nice to have'. Fortunately, it has also never been easier to incorporate environmentally responsible ethos and practices into daily life. The BCG economy (bio, circular, green) has led to the creation of products on the cutting edge of sustainability and will be the focus of the Naturally Good Expo happening at the Sydney ICC on Monday, June 5 and Tuesday, June 6.
A series of brands and products to be showcased at the Expo are part of the Department of International Trade Promotion (DITP), Ministry of Commerce's initiative positioning the nation as a global leader in sustainable products and designs that have been conceived and manufactured in Thailand for a global audience.
To spread the good (and green) word of this initiative, we've gathered some examples of brands leading the charge toward the products of a greener future.

103 PAPER
One material that is an issue in the recyclable world is paper. Waste paper is an issue worldwide — the average Australian will use and dispose of an enormous 230kg of paper products yearly. But imagine seeing your discarded paper and cardboard being used to make a sleek designer ceramics.
Imagine no more, because that's the mission of 103 Paper, a team that takes mountains of waste paper and transforms the material into 'paper clay' to be crafted into beautiful ceramic designs. It's a step up from Papier-mâché crafting and the attractive products speak for themselves.

LABRADOR
Cheap manufacturing is responsible for a lot more than we care to admit. Designer products are often made with a quantity over quality mindset, leading to more waste than product and frequently underwhelming products at that. Thai leather design brand Labrador is on a mission to change that with a quality product born from a sustainable mindset.
Each product is handmade in a purpose-designed factory under the principle of 'truth to material', so every product is made from quality raw material with a circular waste process. Nothing goes unrecycled here. Everyone wins — and the gear looks great.

QUALY DESIGN
Looking at a plastic product, it's easy to imagine that it fails to meet any sustainability standard. But there is such a thing as circular design in plastic products.
Qualy Design creates all its products with a circular design mindset so they're made out of recycled plastic with upcycled designs (meaning it's better than the original design of the material) and can easily be recycled upon disposal. Qualy Design creates plenty of products to choose from including mugs, vases, coasters, clocks, stationary, furniture and more, all in a pleasing aesthetic.

RUBBER IDEA CO
Rubber is a major contributor to many waste issues worldwide. Firstly, it's harvested from limited natural sources and used in hundreds of applications with a great deal of those going straight to waste. In Australia, we waste over 450,000 tons of rubber annually in tyres alone.
In Thailand, the Rubber Idea Co is working to combat the issue of rubber waste in one form: gloves. Rubber gloves are a common sight, but the circular design philosophy of RIC guides them in recycling the surplus material of glove production into creating multi-purpose rubber bags and other products. Whether it's shopping, work or style you need it for, there's a bag for you here.

UPCYDE
One of the more serious waste issues often ignored due to the distance between it and recyclable materials is that of food waste. Food and agricultural waste are among the largest contributors to greenhouse gas emissions. Fruit farmers and food processing groups must also spend large sums to dispose of plant waste safely.
Upcyde is tackling that issue head-on by taking agricultural waste like banana skin, lime peel, coir, pineapple leaves and spent coffee grounds from farmers and manufacturers to be developed into plant-based leather. That leather is then taken and used to create products for fashion, homewares and more. Really impressive.

KHRAMER
Indigo is a colour to dye for. Sorry, couldn't resist. That unmistakable deep blue colour is traced back to the indigo root, a plant that significantly influences Thai farming communities. Farmers in the town of Sakon Nakorn harvest the trees, using them to make dye to colour fabrics and also protect them from the harsh subtropical sun by keeping them cool and sunburn-free.
Contemporary skincare brand Khramer knows the town well, and took inspiration from the local community and their use of all plant elements. Khramer uses the tree's roots, discarded in dye making, to apply the numerous benefits of indigo plants to skincare products. The result is traditional skincare benefits made through contemporary sustainable thinking.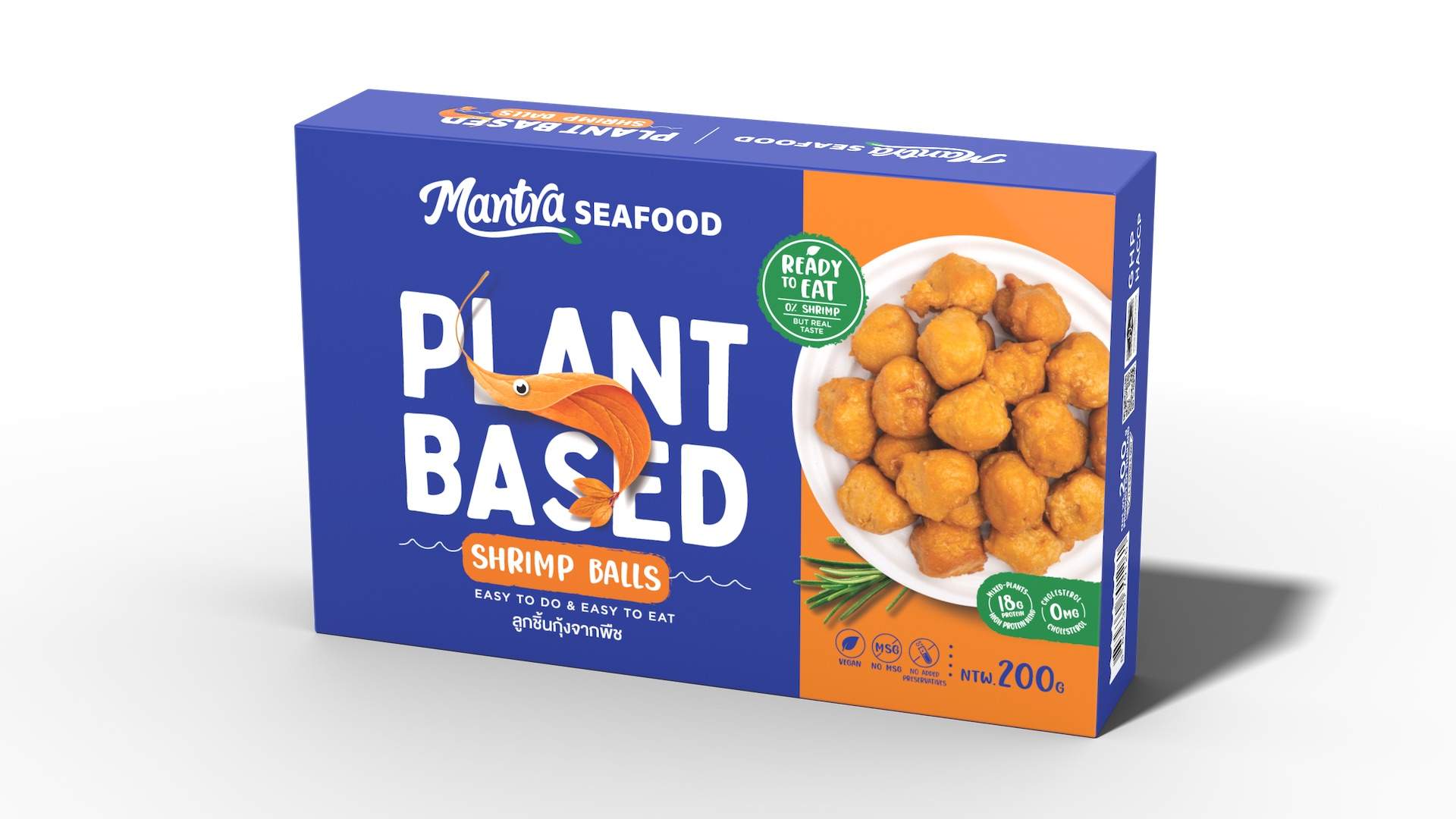 MANTRA FOOD
If you're one of the millions who watched — and despaired — over Seaspiracy on Netflix, you're aware of the risk we pose to our oceans. Decades of overfishing and irresponsible practices have put one of our most essential resources in incredible danger. And as much as we love good fish and chips, we need to start considering where we get our food.
Enter Mantra Food, they've taken to the increasingly popular trend of plant-based meat alternatives with plant-based seafood. These alternatives are packed with pea protein and offer high nutritional value, can last up to a year-and-a-half when stored at certain temperatures, and deal zero damage to our oceans.
Keen to explore more sustainable brands? For more information, visit the DITP website, or explore more of Thailand's incredible creative scene here. Or, visit the Naturally Good Expo when it comes to Sydney on Monday, June 5 and Tuesday, June 6 in the ICC, find the above products and more at booth D20.
Concrete Playground Trips
Book unique getaways and adventures dreamed up by our editors