DESIGN & STYLE
The National Gallery of Victoria's Garden Is Getting a New Pink Pond That You Can Wade Through
Popping up from November 2021, 'Pond[er]' is the NGV's 2021 Architecture Commission.
Whether you're a Melburnian making a regular date with the city's major art gallery, or you're eager to head to the Victorian capital for a getaway, visiting the NGV International over summer is always recommended. That's when the St Kilda Road site plays host to its annual Architecture Commission — including a pink car-wash inspired playground back in 2016, an openair maze in 2017, a timber amphitheatre in 2018 and a dramatic tower in 2019.
In 2021, the NGV is set to get watery — and pink, again. The gallery has just revealed its latest Architecture Commission, which'll include two parts: a pink pond that's meant to nod to Victoria's inland salt lakes, and a body of Indigenous plants.
The entire installation is called Pond[er], and hails from Melbourne-based architecture firm Taylor Knights in collaboration with artist James Carey. Emerging victorious from this year's submissions, it will join the NGV's Grollo Equiset Garden from November 2021–April 2022. Exact dates are yet to be announced, but entry will be free.
And yes, to answer the question that has instantly popped into your head, you'll be able to wade through the pond. When visiting Pond[er], NGV patrons will wander through a series of interconnected walkways and accessible platforms, which will become part of the venue's garden rather than sit separate from it. You'll then be able to step into the water as you're moving about, with giving NGV visitors somewhere to cool off during the summer one of the piece's main purposes.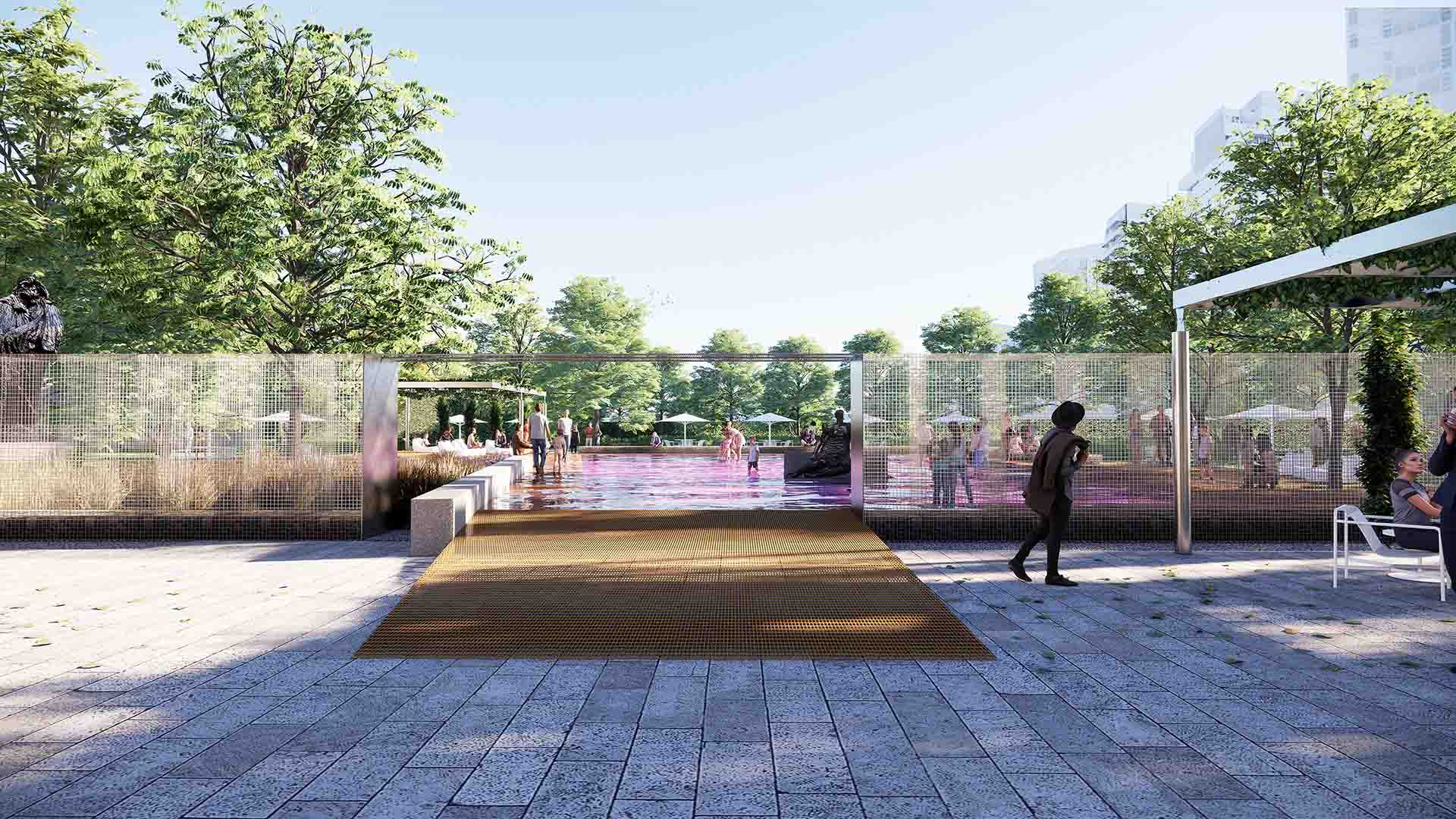 Also driving the installation: reflecting upon the environment, which Pond[er] aims to evoke in a number of ways. By filling the pond with pink-coloured water, the piece is designed to get people thinking about its scarcity and importance. By using Victorian wildflowers among its plants — which will bloom at different times throughout the installation — it also endeavours to inspire folks to contemplate just how fleeting and precarious our natural environment can be.
Pond[er] will display at the NGV International, St Kilda Road, Melbourne from November 2021–April 2022, with exact dates to be announced.
Images: courtesy of Taylor Knights and James Carey.
Published on May 11, 2021 by Sarah Ward