'War on Waste' Has Set Up a Fast Fashion Graveyard at Splendour to Highlight Textiles in Landfill
The Byron Bay festival now boasts Lizzo, Flume, Mumford & Sons and a cemetery calling attention to fashion waste.
Stages graced with international acts? Check. A hefty lineup led by Lizzo, Flume and Mumford & Sons? Check again. Gumboots aplenty, everyone from Pussy Riot to Tony Armstrong, and three wild days at North Byron Bay Parklands? Tick them off the 2023 Splendour in the Grass checklist, too. A graveyard, though? No one had that on their Splendour bingo card, but it's part of this year's fest thanks to ABC series War on Waste, which is drawing attention to fast fashion.
Sometimes, you need to see a problem to truly grasp it. That's an approach that folks have been applying to the vast piles of textiles that end up in landfill for some time — in 2022, Joost Bakker filled Melbourne's Federation Square with 3000-plus kilograms of fashion waste, for instance. A cemetery symbolising discarded clothing items is another eye-catching away to get everyone thinking about the issue, with this pop-up gracing Splendour for its full 2023 run from Friday, July 21–Sunday, July 23.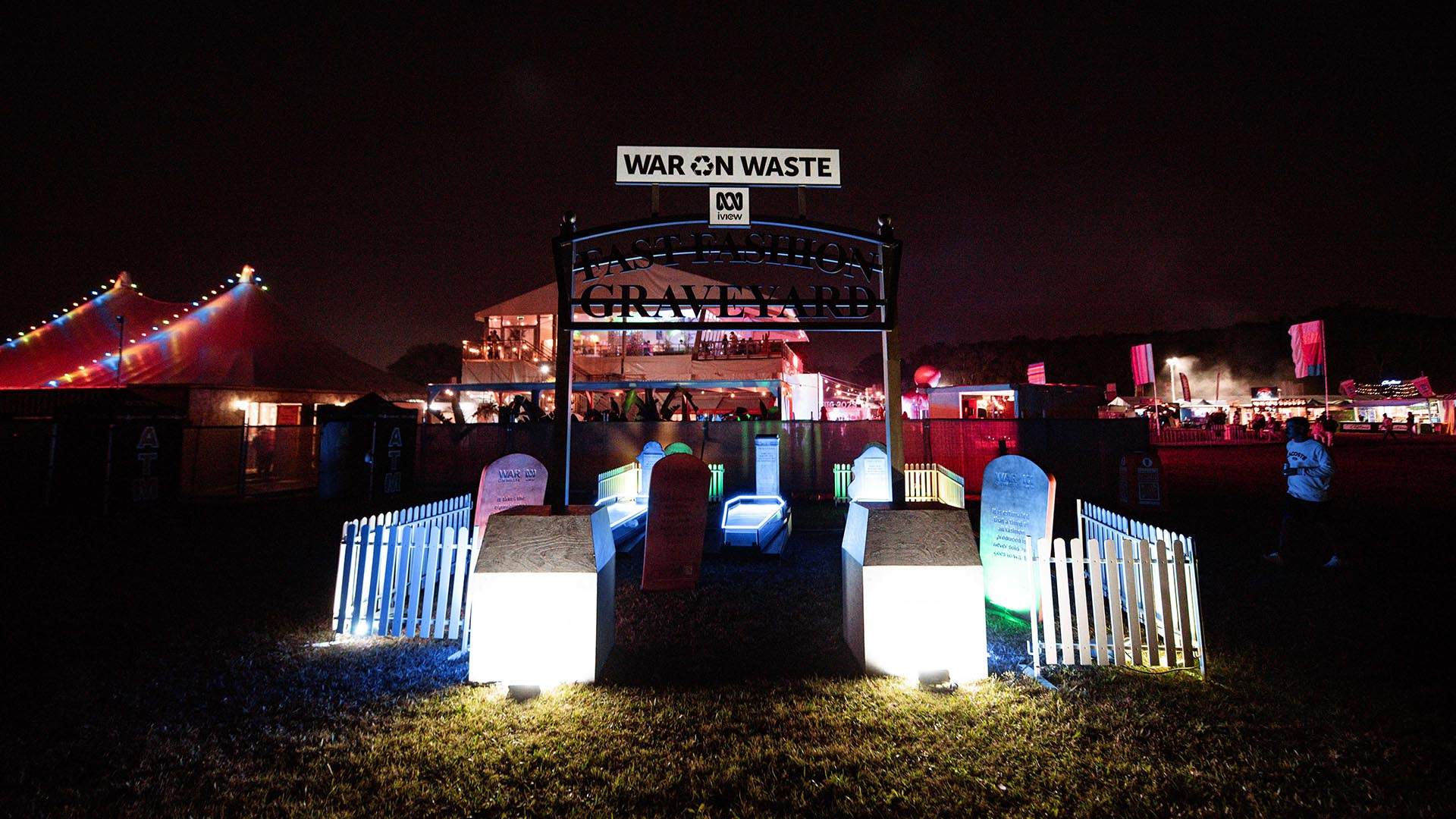 "Fast fashion has exploded! We've moved to ultrafast fashion, even though 30 percent of clothing in the average wardrobe has not been worn in the last year," said War on Waste host Craig Reucassel.
"We're throwing out ten kilograms of fashion per person each year. To make only the cotton clothes that we throw out each year would take as much water as there is in Sydney Harbour. Meanwhile, over 60 percent of our clothes are made from plastic derived from fossil fuels."
"Through this activation, we hope to engage the festival community in meaningful conversations about the impact of fast fashion and inspire them to embrace more sustainable and ethical practices. Buy less and wear it longer!" Reucassel continued.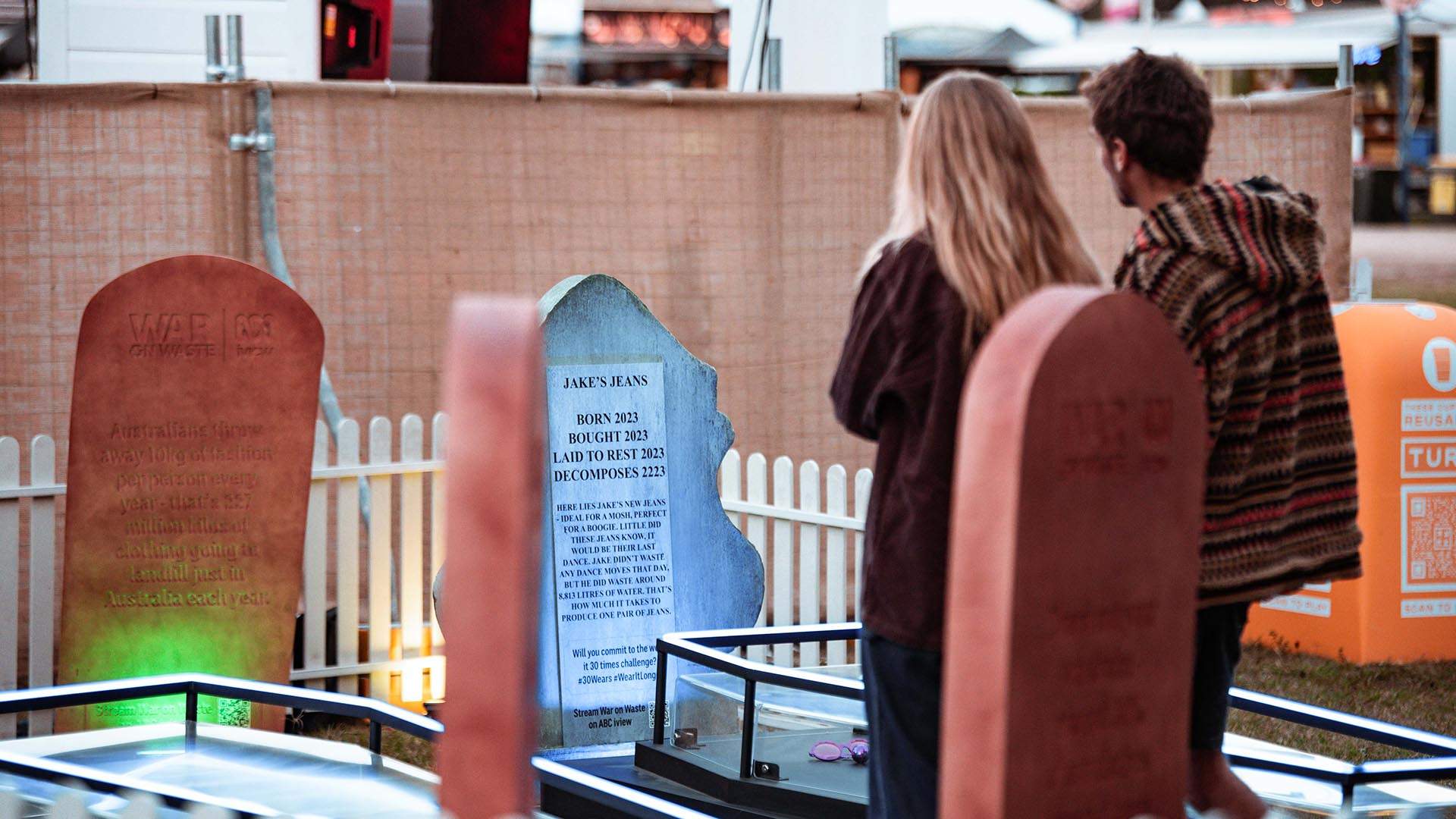 Splendour attendees will spot the graveyard opposite the Forum and Comedy Club, acting as a commentary on the 227 million kilograms of clothing that goes to Aussie landfills every year. The site's tombstones jokingly pay tribute to items bought and scrapped quickly, yet won't decompose for hundreds of years, and offer facts about the problem.
Everything featured has been recycled or repurposed, and all materials used will be recycled or repurposed again after Splendour is over.
As well as getting festivalgoers thinking about their outfits, the cemetery pop-up is timed to promote War on Waste's third season, which hits the ABC from Tuesday, July 25.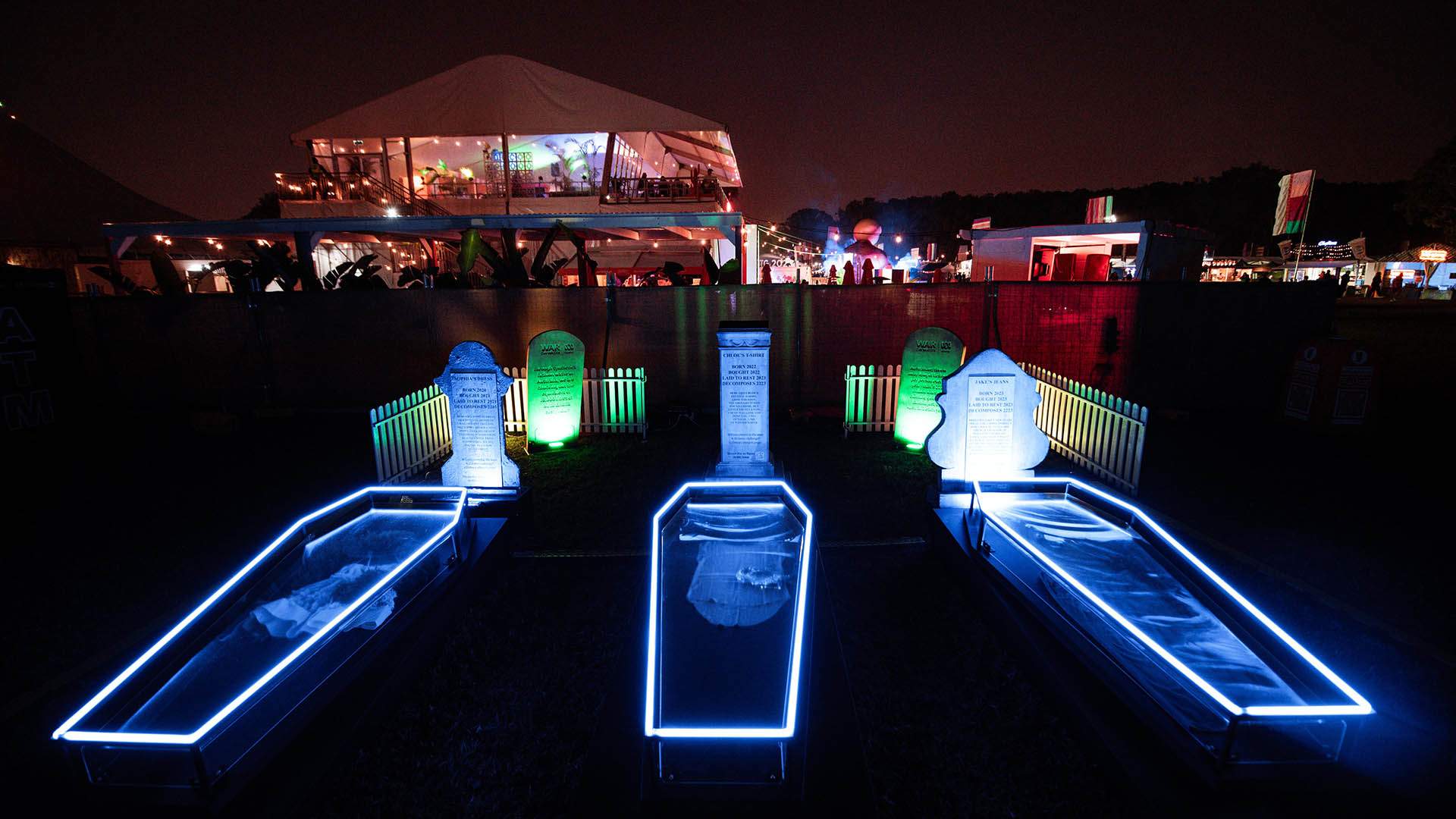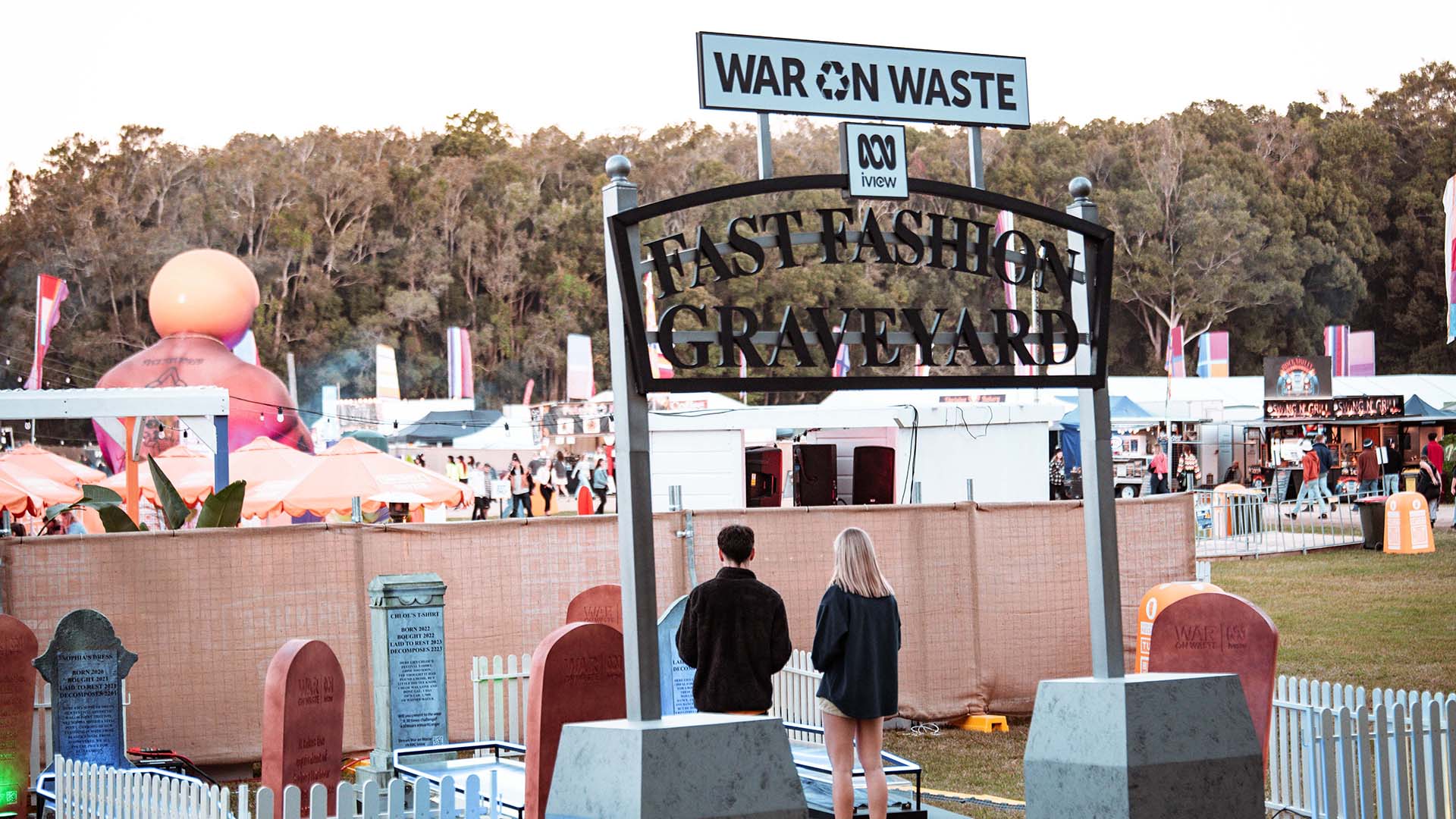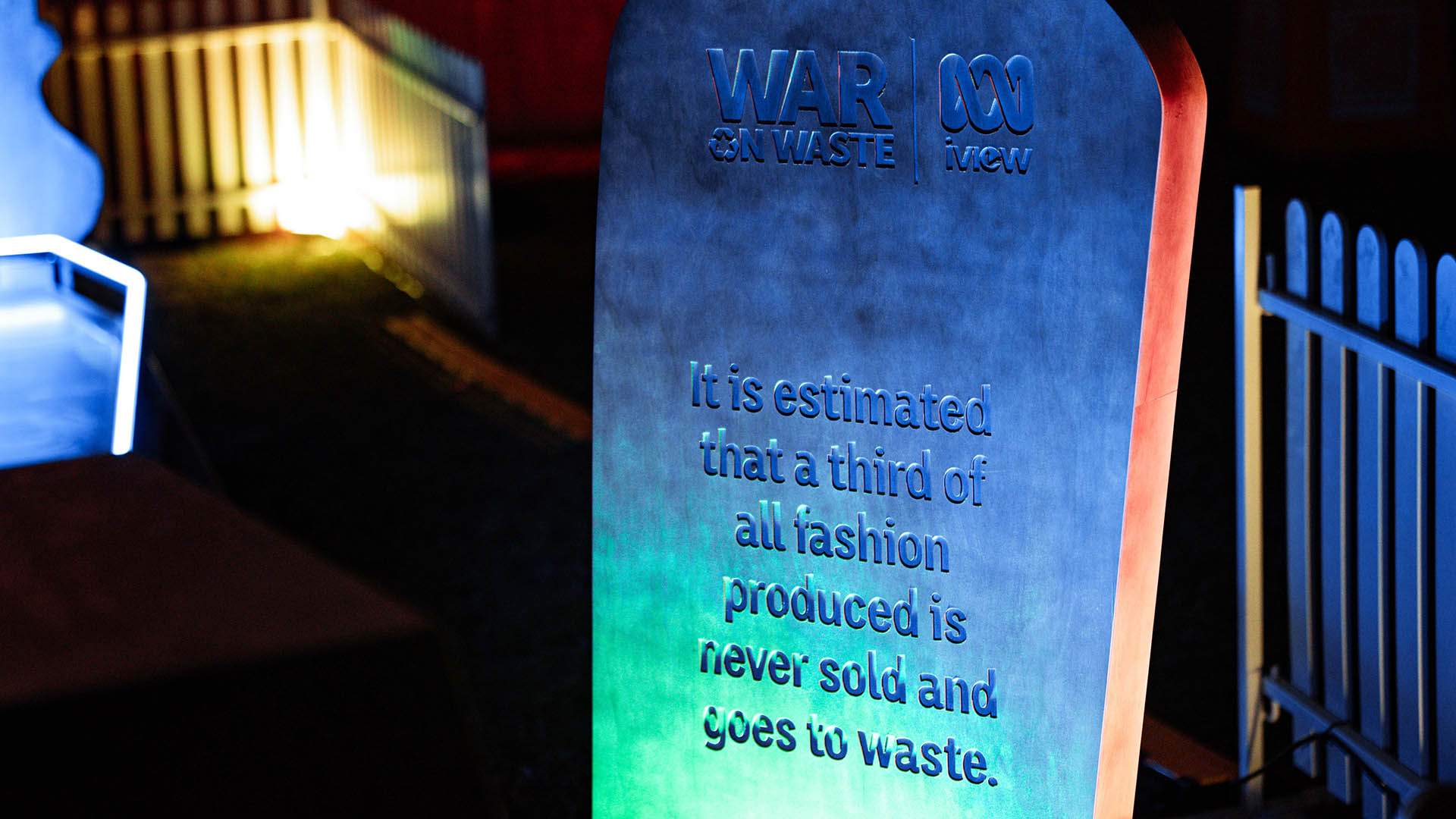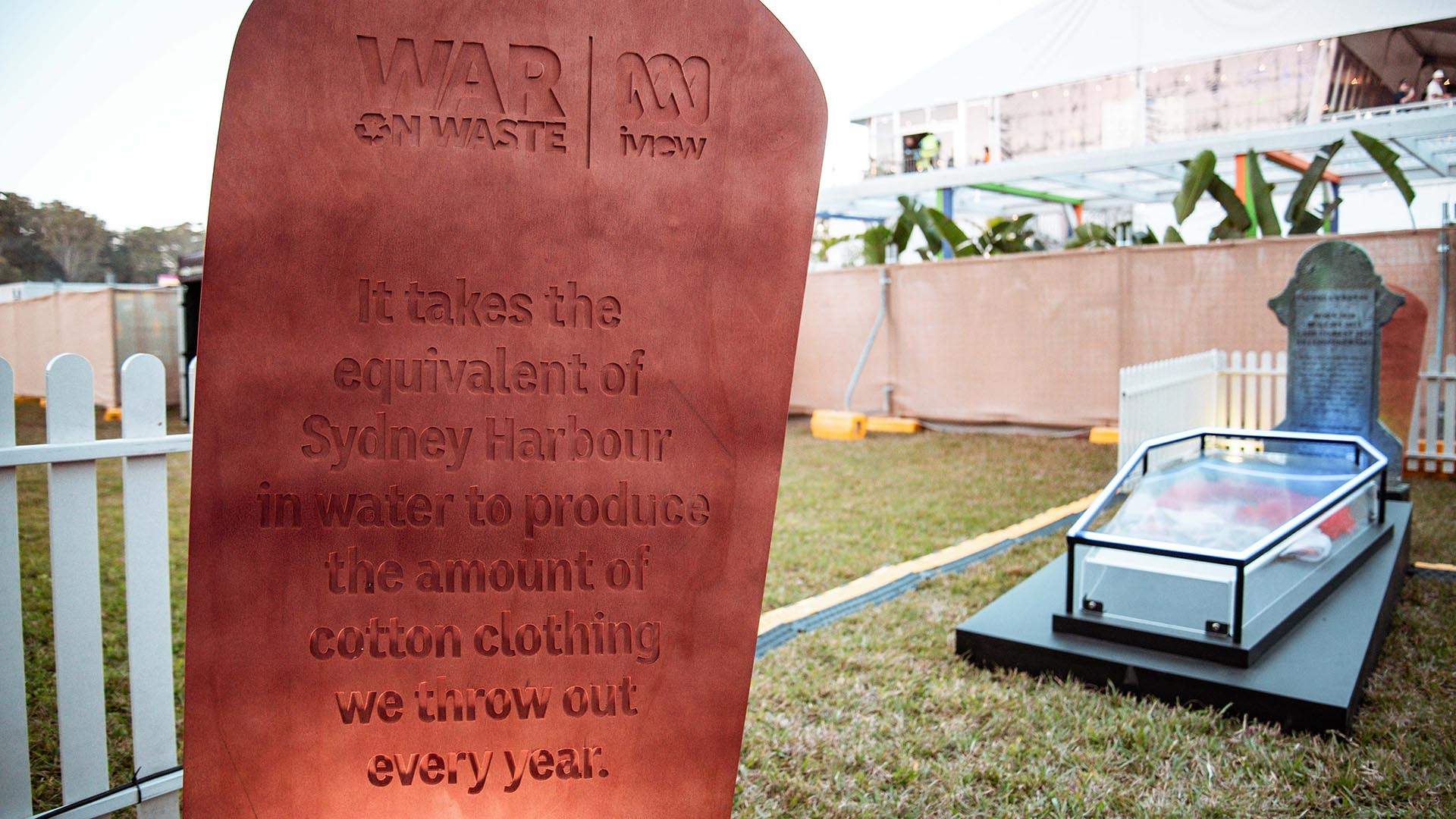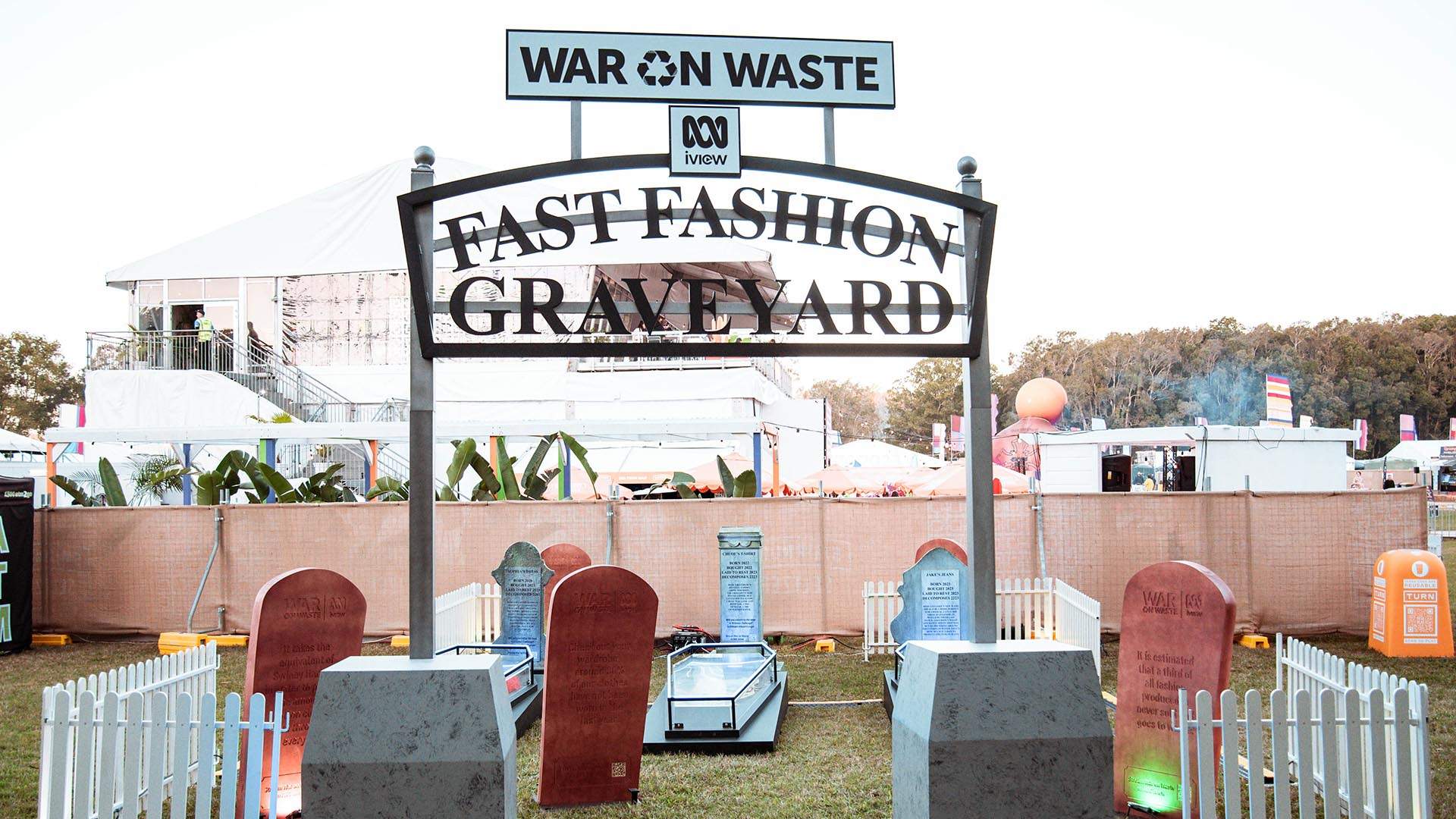 Splendour in the Grass runs from Friday, July 21–Sunday, July 23, 2023 at North Byron Bay Parklands — head to the festival website for further details and tickets.
Images: Georgia Jane Griffiths.
Concrete Playground Trips
Book unique getaways and adventures dreamed up by our editors