ARTS & ENTERTAINMENT
All My Friends Are (Leaving) Returning to Brisbane
This Fortitude Valley exhibition explores a new phenomenon: people flocking back to Brissie, rather than relocating down south.
It's a trend so common, it inspired a movie — and it's something that every Brisbane resident is familiar with. Whether they're chasing a specific job, looking for more opportunities (especially in a creative field), following their heart or yearning for a bigger city, people leave Brissie for a new life down south with frequency. Yes, that's exactly what the 2007 film All My Friends Are Leaving Brisbane is about.
Exhibition All My Friends Are (Leaving) Returning to Brisbane riffs on this common idea, and also reflects a very recent phenomenon: people flocking back to the Queensland capital, rather than relocating down south. Thanks to the pandemic, Brissie has attracted plenty of folks over the past year, which is what artists Elizabeth Willing, Chris Howlett, Archie Moore, Alice Lang, Sam Harrison and Mia Boe are all pondering in their contributions to this thoughtful and relatable showcase.
Curated by Isabella Baker and displaying at Fortitude Valley's Outer Space Gallery until Saturday, May 16, the exhibition also muses on why people leave Brisbane in the first place — and what's driving their return. Pop in to contemplate, too, from 12–6pm Wednesday–Friday and 12–4pm Saturday.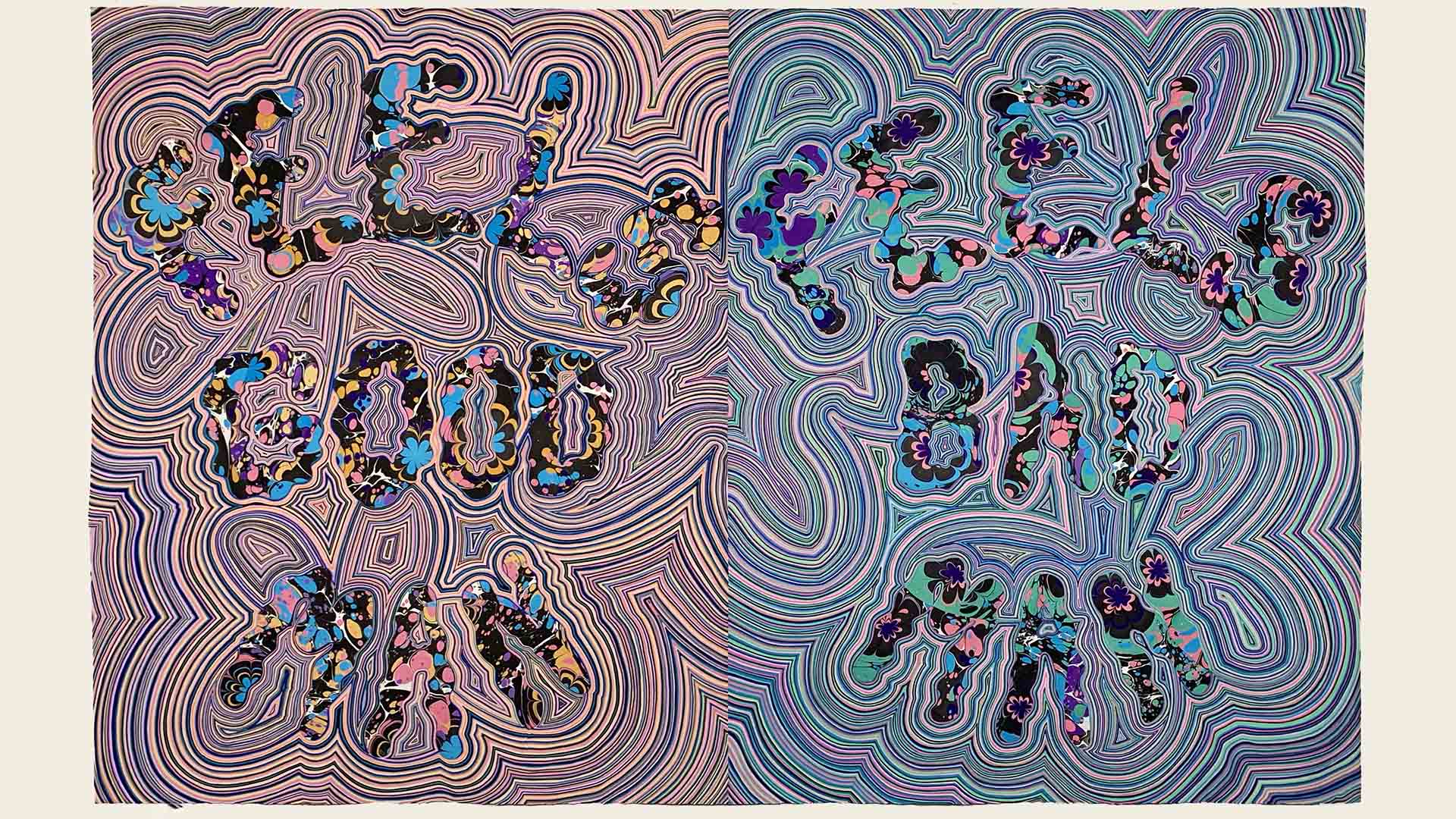 Feels Good Man, Feels Bad Man. Alice Lang. Courtesy of the artist.
Top image: Grass is Greener, Archie Moore. Courtesy of the artist.
Food & Drink

Sunday, September 26 - Sunday, October 31

Fish Lane

Arts & Entertainment

Saturday, October 23 - Sunday, October 31

Brisbane Convention and Exhibition Centre

Food & Drink

Friday, October 8 - Friday, December 31

W Brisbane