FOOD & DRINK
All-You-Can-Eat Pasta Night
Devour all the linguini, pappardelle, rigatoni and tagliolini you can for $25 with a drink.
Here's a question we bet you're eager to know the answer to: how much pasta can you consume in a single sitting? No matter what type you happen to be devouring, the Italian dish is oh-so-easy to just keep eating. So at Salt Meats Cheese in Newstead from 5pm on Monday, October 25, that's exactly what's on offer.
This all-you-can-eat pasta night is being held to celebrate World Pasta Day. Yes, it's a case of another food-focused date, another reason to fill your plate. With this one, we're betting your carb-loving tastebuds won't be complaining.
Four types will be on the menu, so you can tuck into bottomless serves of lamb pappardelle and crab linguini, as well as SMC's beloved carbonara rigatoni — and a vegan zucchini and pesto tagliolini.
The pasta free-for-all will set you back a highly affordable $25, although you'll have to also buy a drink. You'll need it, clearly, to wash down all those bowls.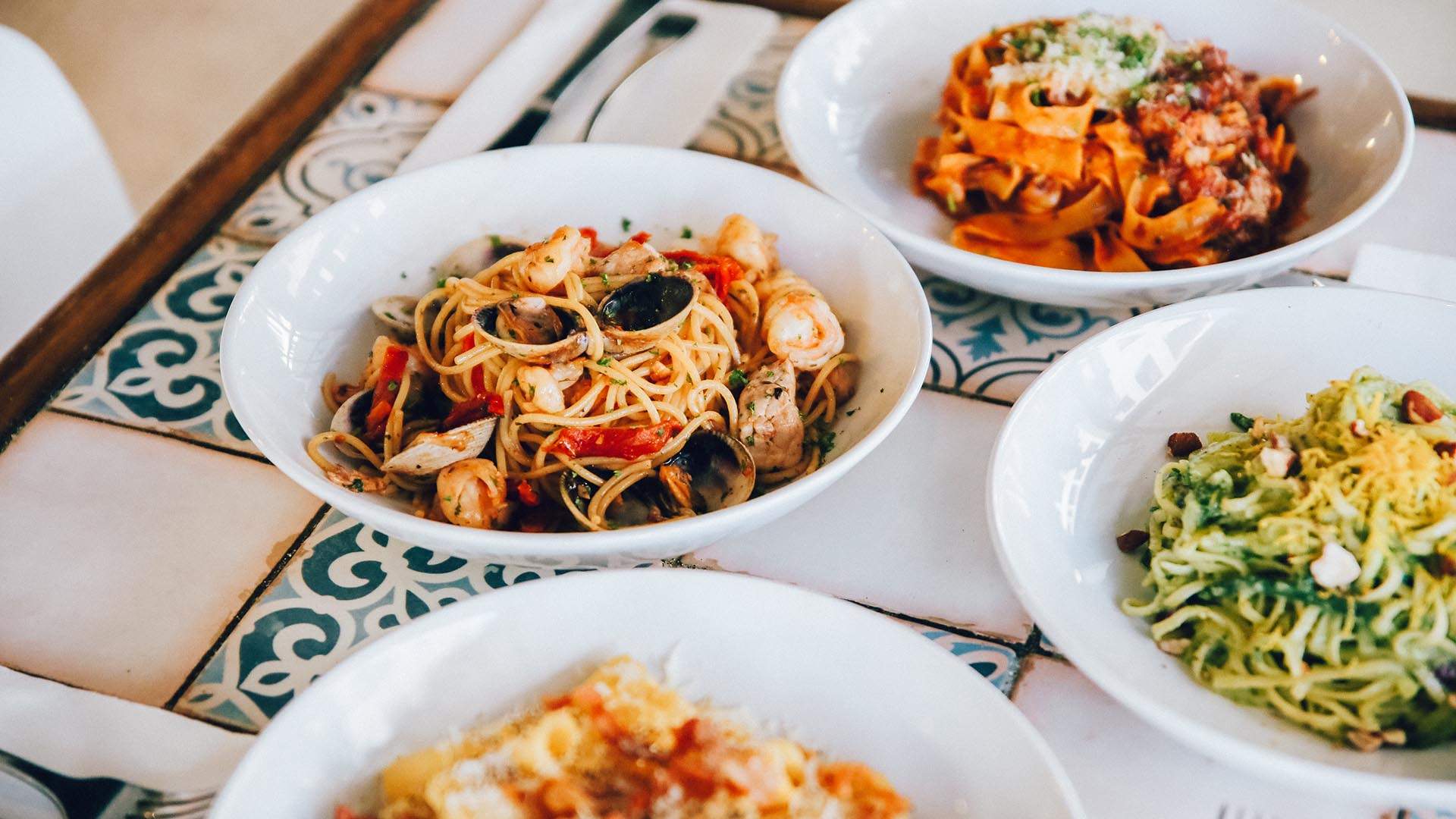 Food & Drink

Sunday, October 31 - Monday, February 28

Friday's Riverside

Food & Drink

Tuesday, November 30 - Sunday, January 2

Various Brisbane venues

Food & Drink

Tuesday, January 4 - Sunday, January 23

Harajuku Gyoza Albert Lane
Food & Drink

Monday, November 1 - Monday, February 28

The Wickham

Travel & Leisure

Friday, November 5 - Friday, December 31

Victoria Park Golf Complex

Food & Drink

Sunday, October 31 - Monday, February 28

Friday's Riverside

Food & Drink

Wednesday, December 1 - Monday, February 28

Riverbar & Kitchen