ARTS & ENTERTAINMENT
American Psycho — The Musical — CANCELLED
A blood-spattered musical adaptation of Bret Easton Ellis' famed novel hits Queensland for the first time.
UPDATE, July 5, 2021: American Psycho — The Musical's season on the Gold Coast has been cancelled "due to the latest Government advice". Ticket holders will receive refunds automatically.

See this writeup? It's pale nimbus with raised lettering. The font? Something called Silian Rail. Now let's see Paul Allen's. No time — Huey Lewis and the News just came on. *dances around, throwing blood into the crowd*
The last few years have been so replete with wildly improbable events that it's getting hard to find anything worth raising an eyebrow for. But the news that American Psycho, Bret Easton Ellis' subversive and initially banned novel of bankers and blood rages in the 80s, has been adapted into a musical, has had us trying to wrestle our brows down from our hairlines for days now.
That's right, Les Miserables and Ellis' protagonist, Patrick Bateman, now have more in common than a passing interest in decapitation. But while the former has had its fair share of Australian seasons, the latter is gearing up for his second under award-winning director Alexander Berlage.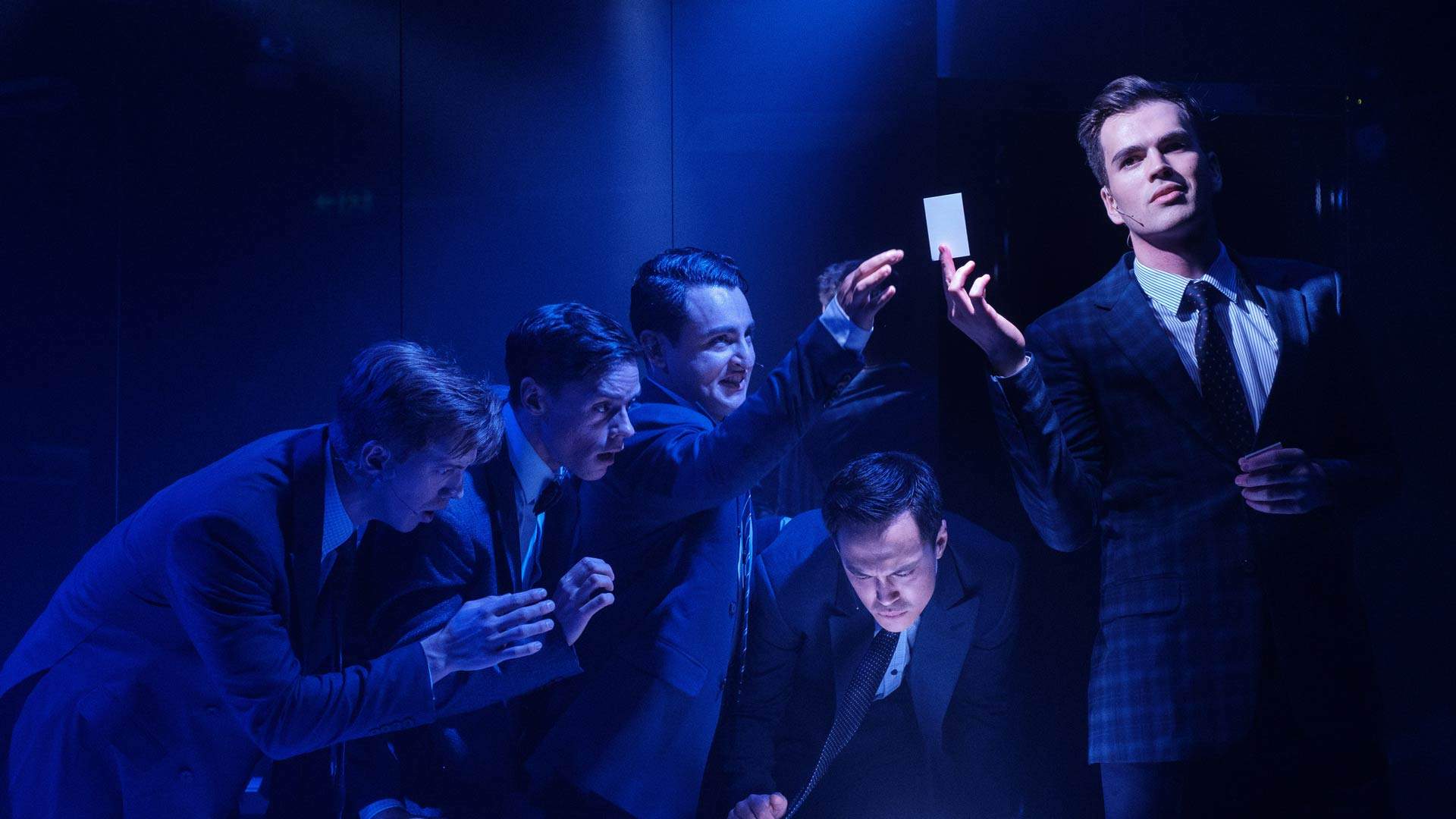 After hitting Sydney in 2019, and enjoying bloody seasons on Broadway and at the West End, the blood-spattered musical will head to HOTA, Home of the Arts on the Gold Coast in July to unleash Bateman (Ben Gerrard), a detached, murderous businessman, onto Australian audiences once again. The show is written by Roberto Aguirre-Sacasa, has music and lyrics by Tony Award-winner Duncan Sheik, and features 80s hits from the likes of Phil Collins, Tears for Fears and New Order — and its 2019 season down south saw it pick up nine Sydney Theatre Awards.
American Psycho — The Musical may have the same disdain for excess that you do, but it has a slightly better haircut. Make sure you return those video tapes before booking.
Images: Clare Hawley.